The United Arab Emirates is a paradise for food lovers. With multiple cuisines being served in some of the best restaurants, it is easy to forget the heritage of the UAE. Simple and finger-licking good, the food of UAE is full of flavour when it comes to the local Emirati cuisine and the other culture's cuisines that shook the Emirati food scene.
Tasting the typical dishes of the region which reflect its geography, culture and climate is one thing you must do while visiting UAE. Here's a list of some of the most famous dishes and where to eat them.
1. Al Harees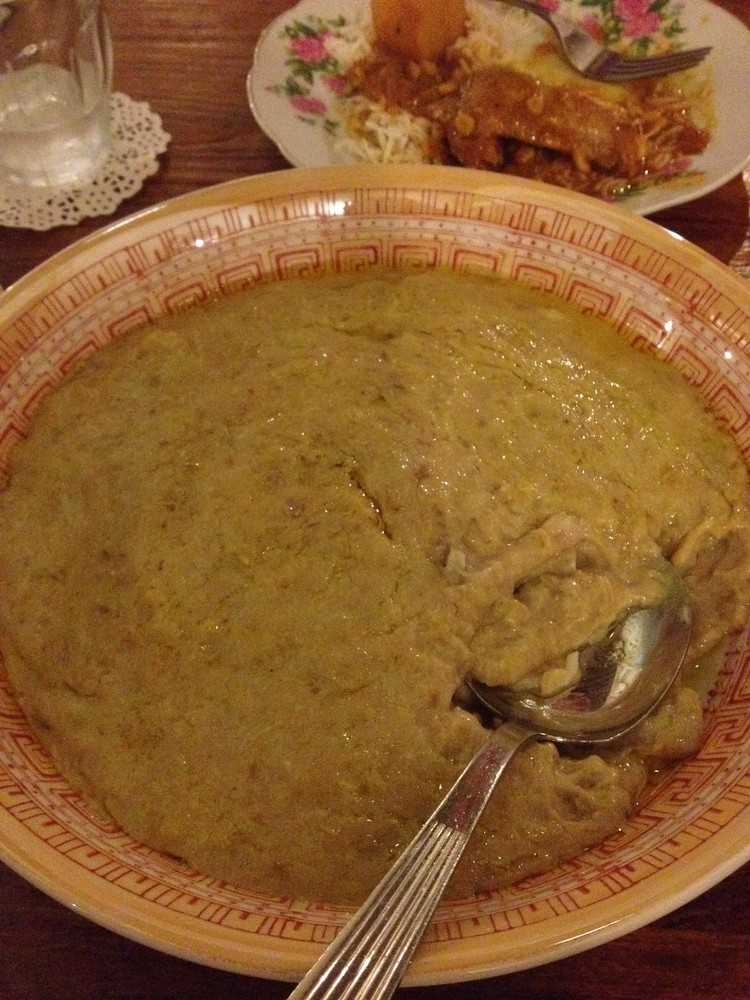 One of the most traditional dishes of the UAE, Al Harees is usually served during weddings and other religious festivals, especially during the month of Ramadan. This porridge-like dish is cooked with simple ingredients and takes a couple of hours to prepare. The usual method to make Al Harees is by mixing meat and wheat in a pot, along with water and salt, and then cooking for a long time. Another method of preparing it is by cooking wheat in slightly salted water for several hours, then adding meat and letting it cook for approximately four more hours. Even though the preparation time is slightly longer, the result is quite worth it.
Where to find it: Harees Al Waldha, Abu Dhabi
Price per plate: AED 21 (small), AED 32 (medium), AED 42 (large).
2. Al Machboos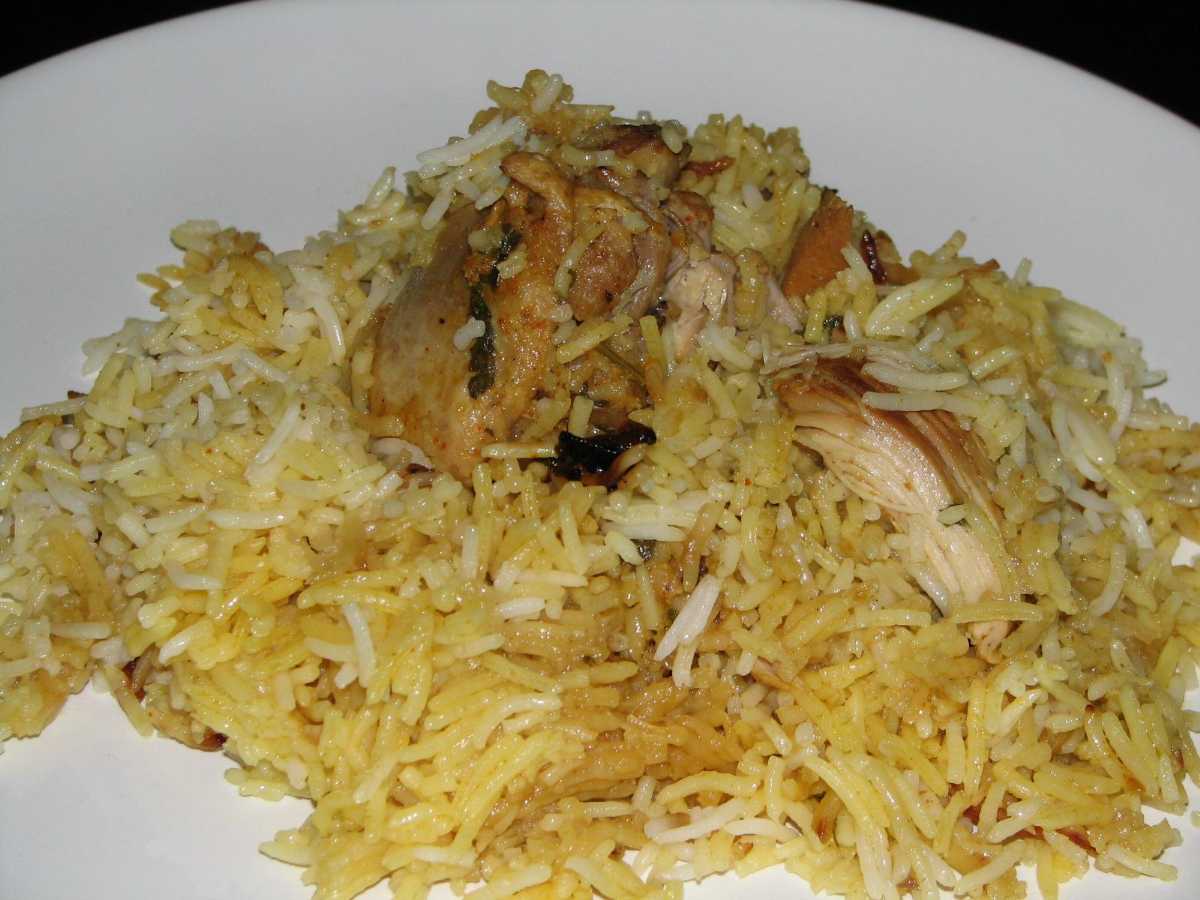 Another non-vegetarian food of UAE is the Machboos. The main ingredients in Al Machboos include red meat, fish or shrimp and rice. Seasoned with spices and one special component, Loomy (dried lemon), this dish is quite a hit in the UAE. The cooking process is not too complicated and follows a few steps. The meat is first cooked till it is tender and is then removed from the pot. Rice is added to the pot, and once it is cooked well, meat, onions, spices and other ingredients are added to complete the dish. We recommend you try it with some raita and salad to make it one delicious meal.
Where to find it: AL Fanar Restaurant & cafe, Dubai Festival City Mall
Price per plate: AED 55 - 69
3. Fattoush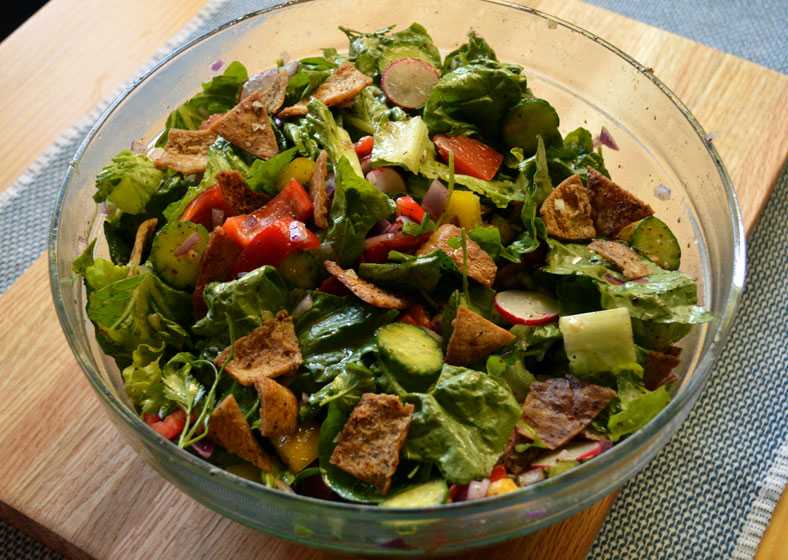 If you are looking for some healthier options to try; Fattoush is your answer. Made of fresh lettuce, diced tomatoes, cucumbers, mint leaves, onion, garlic, lemon and olive oil, it is served with Levantine bread. You will be surprised to find this simple salad dish loaded with flavours.
Where to find it: Al Halabi in the Mall of the Emirates, Aroos Damascus, Al Muraqqabad
Price per plate: AED 18 - 30
4. Thereed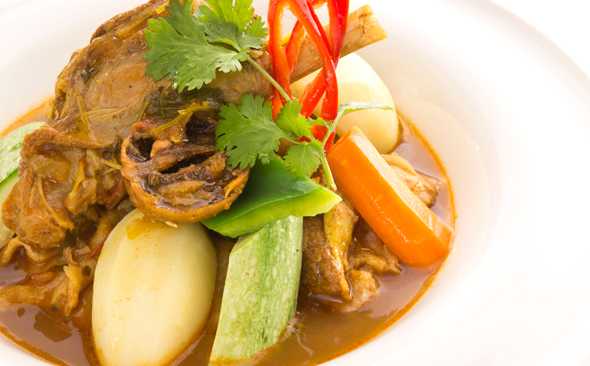 A slow-cooked stew, Thereed is a famous food of UAE consisting of chicken, lamb or goat, and roasted vegetables-potatoes, tomatoes, marrow, and pumpkin. The stew is served on top of traditional thin Emirati bread called Rigag. Thereed can be made as a completely vegetarian dish by eliminating the use of chicken in the preparations. The flavoursome stew served with Rigag is a haven for foodies.
Where to find it: Seven Sands, Jumeirah Beach Residence-
Price per plate: Lamb thereed: AED 84; vegetarian thereed: AED 74; chicken thereed: AED 74
5. Kousa Mahshi

A classic in Dubai, Kousa Mahshi is prepared with zucchini or courgettes stuffed with rice. It is often topped with yoghurt to give it that edge and make it a lip-smacking treat for all food-lovers. It can also be served with rice, garlic and mint. Diners often recommend having this with some Lebanese wine to feel all that the dish has to offer truly.
6. Shirin Polo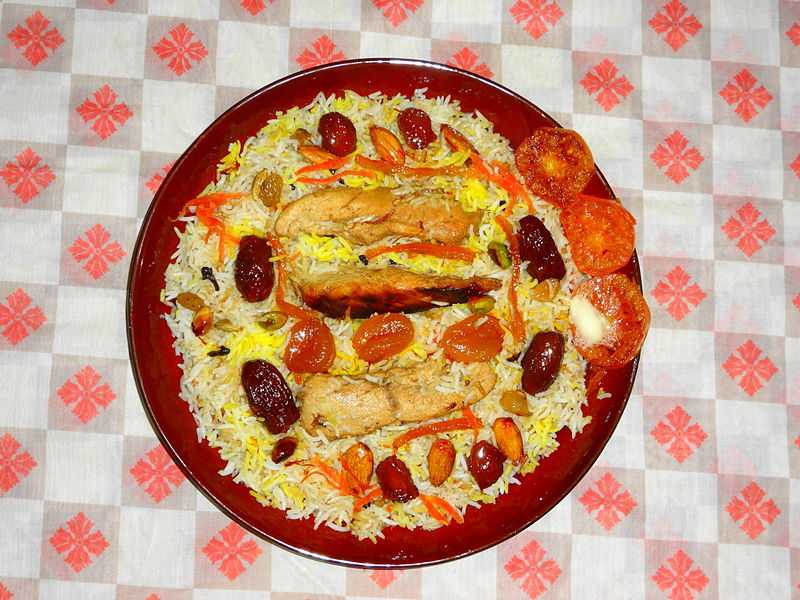 Mouth-watering Persian sweet rice, Shirin Polo is a speciality food of UAE. Cooked with rice, candied citrus zest, thin strips of carrots, and slivered almonds, the dish easily finds its way as the main course on special occasions like Nowruz, weddings, and other special gatherings. The sweetness of the rice varies from place to place.
Where to find it: Farsi Restaurant, Business Bay, Dubai
Price per plate: AED 73
7. Balaleet

Balaleet is a blend of both sweet and salty elements. Prepared with vermicelli, and sweetened with rose water, cinnamon and saffron, it is served with a thin egg omelette on top. It is a common Emirati breakfast dish and can be garnished with some pistachios before serving.
Where to find it: Logma in Boxpark- 28 AED per plate, and Al Fanar in Dubai Festival City- 39 AED per plate.
8. Khuzi
Also spelt as Ghuzi, this dish is considered as the national food of UAE along with Al Machboos. It is a wholesome and filling dish, prepared of roasted lamb, or mutton served on top of the rice along with some vegetables and nuts.
Where to find it: Bu Qtair Fish Restaurant, old 32B street, Fishing Harbour 2.
9. Fatteh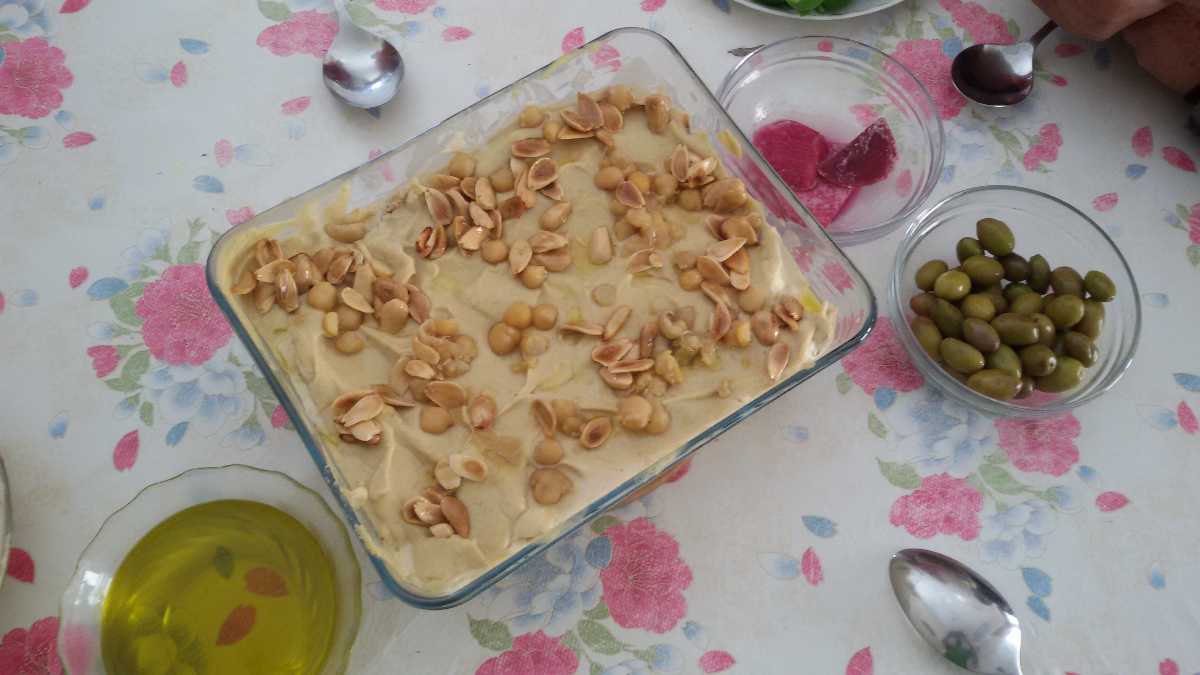 A richly flavoured three-layered dish, Fatteh is perfect for an early evening meal. The bottom layer consists of bread soaked in stock, chickpeas and stuffed aubergines form the middle layer, and yoghurt and tahini sauce rest on the top. You can further pair it with some paprika, parsley and pine nuts to add that extra flavour to the dish.
Where to find it: Ayam Elezz, Umm Suqeim- 26 AED per plate.
10. Chelo Kebab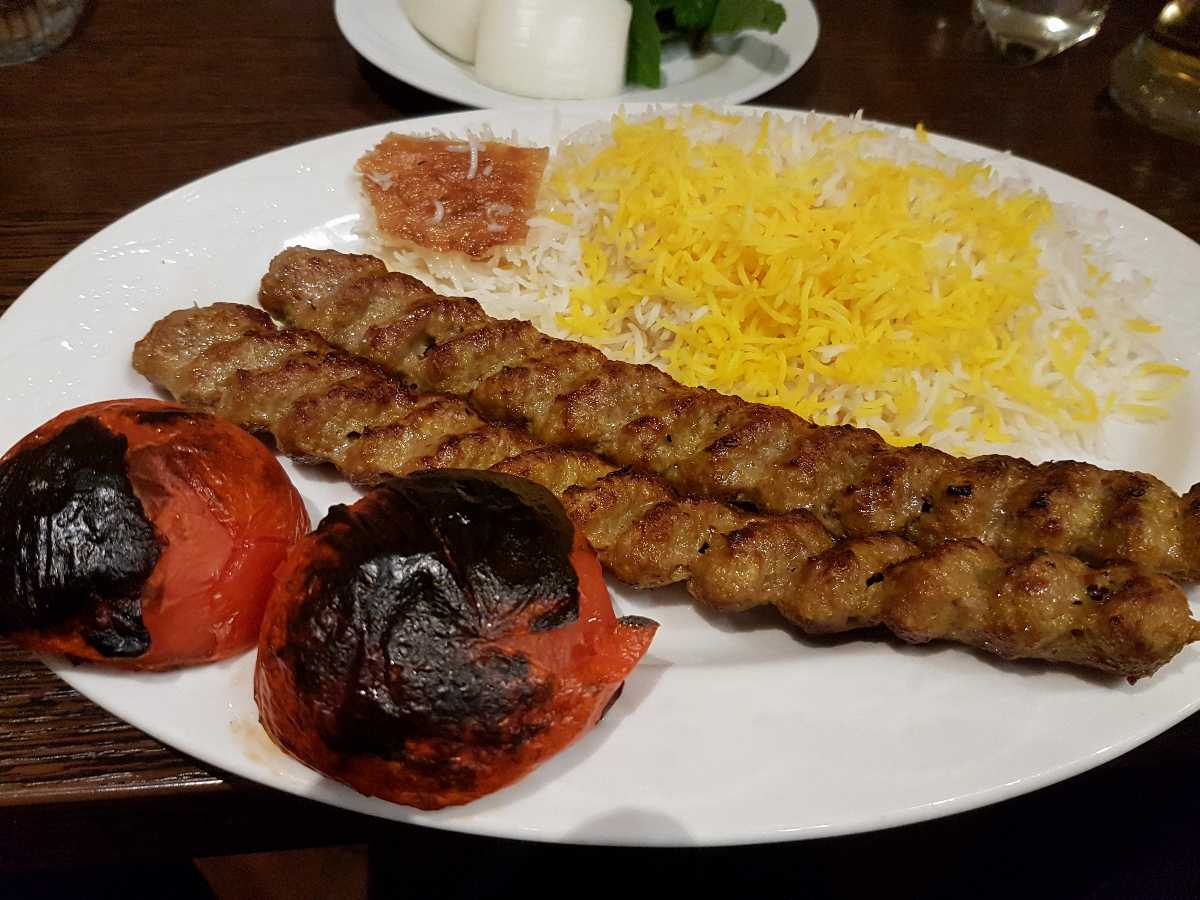 Chelo Kebab is amongst the best food in UAE. Served on skewers over a bed of saffron-scented rice, it is a simple yet flavoursome dish. To get the best taste of this dish, it is recommended to prepare it over a charcoal grill rather than a gas grill.
Where to find it: Pars Iranian Restaurant, Al Barsha- 60-80 AED per plate.
11. Luqaimat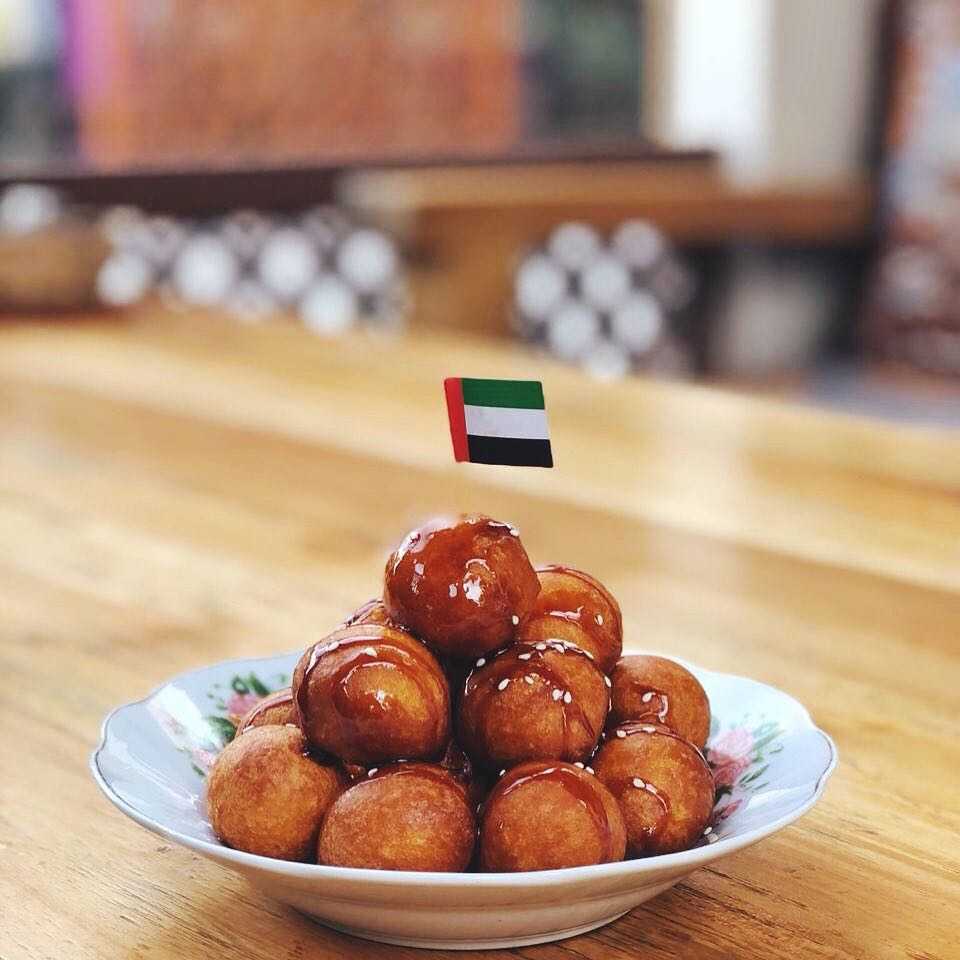 One of the most popular Emirati desserts, Luqaimat are crunchy sweet dumplings with soft insides. They are made up of butter, milk, sugar, flour, yeast, cardamom and saffron. The ingredients are whipped together to form a smooth batter and then deep fried to get the nice golden colour. They are very popular during the month of Ramadan.
Where to find it: The Arabian Tea House Restaurant and Cafe in Bastakiya- 26 AED and Milas Restaurant at the Dubai Mall.
12. Mahalabiya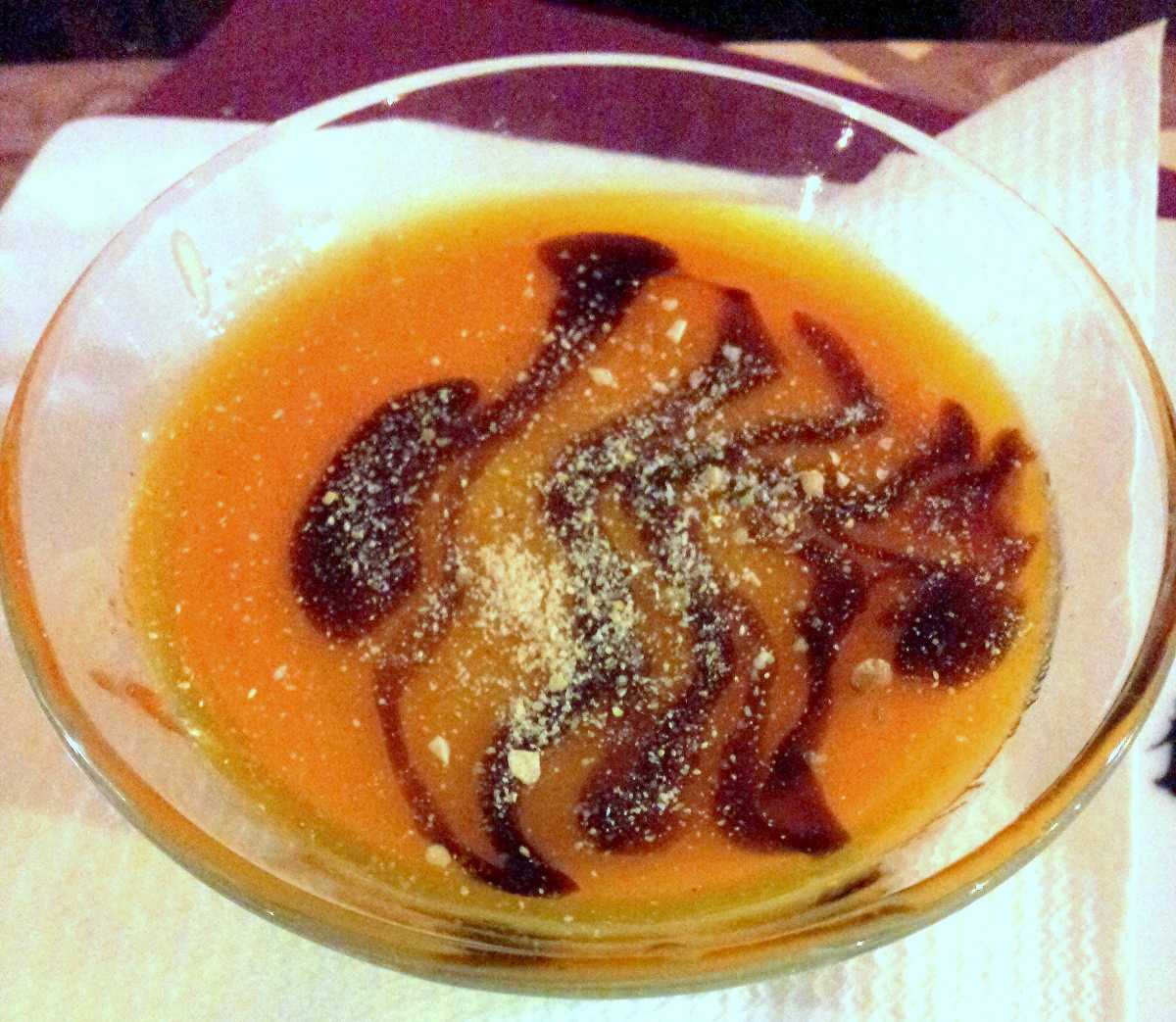 A traditional Middle Eastern custard, Mahalabiya is quite a favourite dessert, especially during the month of Ramadan. This delicious food of UAE is a rich pudding made with boiled milk, sugar and thickened with cornstarch. It is then laced with cream and rose water to make it a favourite for people with a sweet tooth.
13. Knafeh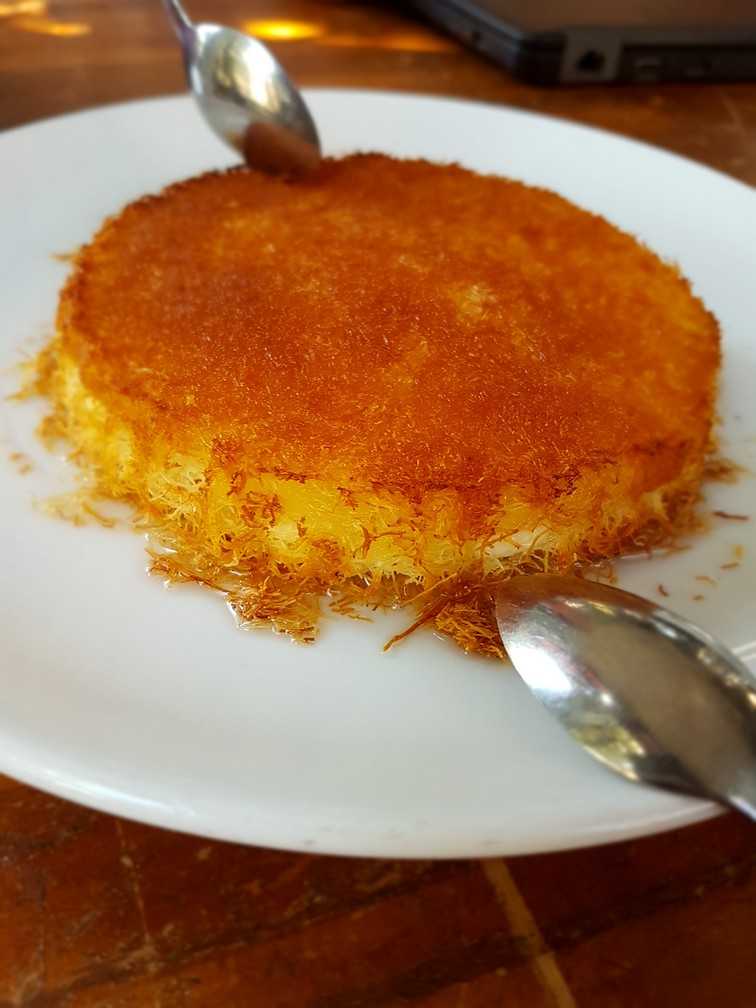 Knafeh is a popular dessert not only in Dubai but in several other Middle Eastern places as well. It is a sticky pastry made of gooey sweet cheese that is baked in shredded phyllo dough before soaking it in a simple syrup.
Where to find it: Ibsais Sweets, Al Dhafrah- 15.75 AED per piece.
14. Arabic Coffee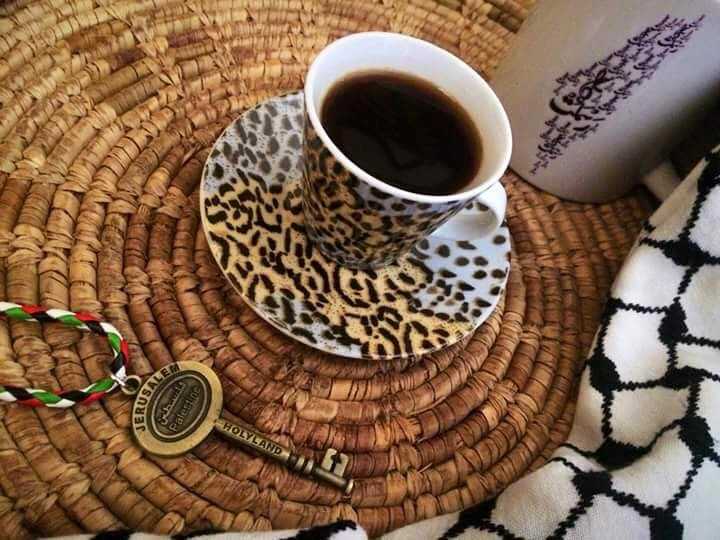 If you are a coffee lover, the streets of Dubai will leave your mind in a frenzy with the constant fragrance of rich Arabic coffee. The traditional Gahwa is spiced with cardamom, cumin, cloves and saffron. It is often served alongside some fresh dates.
Where to find it: Dip n Dip, Mazaya Business Avenue, Dubai.
15. Jellab and Qamardeen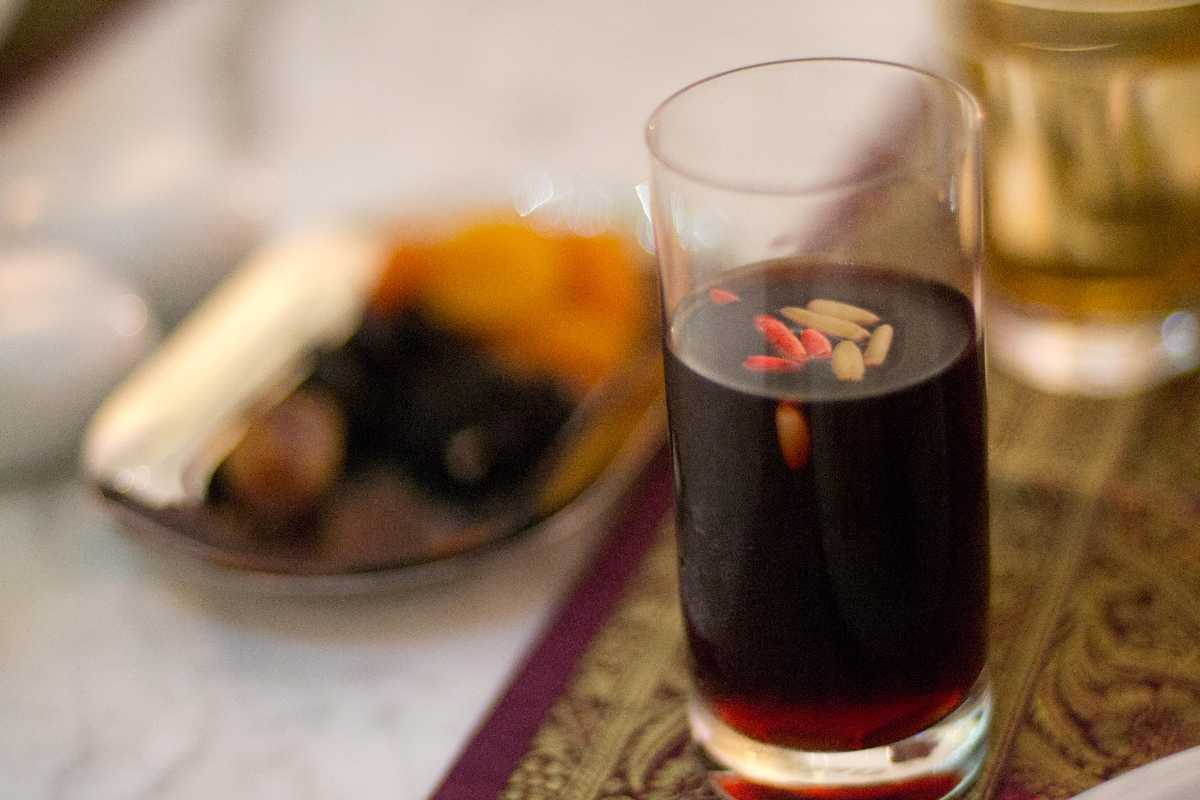 Cold Arab drinks on hot summer nights, what more could you want? A blend of grape molasses and rose water, Jellab is a classic Arabian cold drink. It is often topped with some pine nuts and raisins. A thick apricot beverage, Qamardeen is a popular classic Arabian drink.
Where to find them: Zahr el-Laymoun, Downtown Dubai- Jellab: 29 AED.
Indulge in some mouth-watering traditional drinks and food of UAE while visiting the country and satisfy your taste buds with these authentic and popular food items of UAE.