Colombo, the capital of Sri Lanka, is considered to be a tourist paradise for travel junkies from all over the world. This stunning port town features many tourist attractions, a plethora of shopping sites, tropical markets, and infinite cafe options. But, what's something about these cafes in Colombo that make it stand out? To state the obvious, it is perfect for spending some quality time with yourself with your favourite book, to get some work done, or to chill with your favourite people. It is quite common to stand in a dilemma when faced with so many cafes choices, especially when most of them offer a cosy atmosphere along with great coffee and food.
Here are the 12 best cafes in Colombo that you must-try:
1. Black Cat Cafe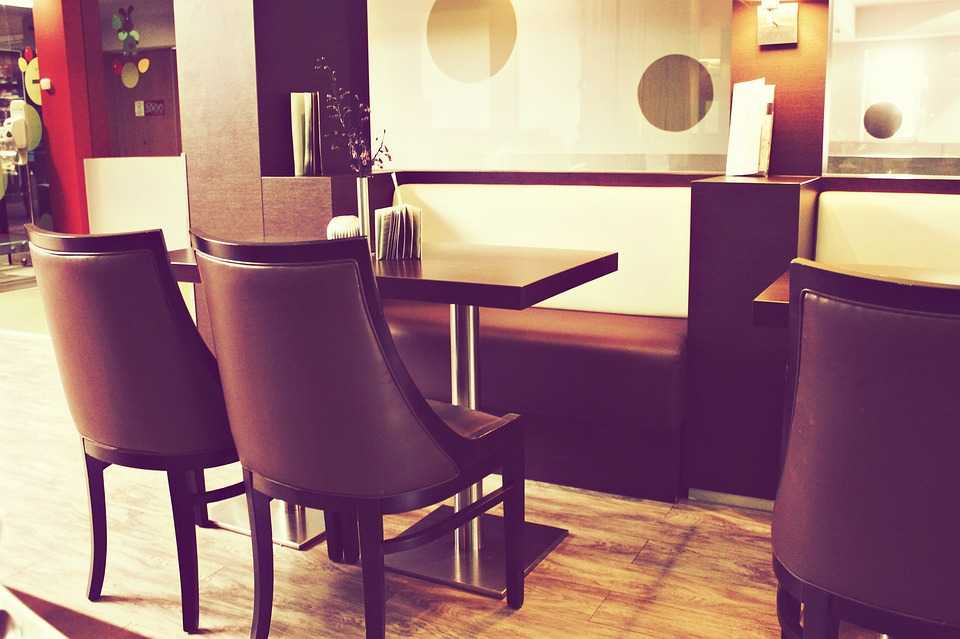 An old house converted-quaint little cafe and a B&B, Black Cat Cafe is one of the famous cafes in Colombo and for a good reason. The rustic vibe and homely ambience create a cosy atmosphere. Featuring outdoor and indoor seating, the Cafe also has soothing music playing in the background. The eatery has a vast spread of mouth-watering sandwiches, pasta, pizzas, pies, and so much more. You can also try the famous ginger beer, tea mocktails, tea faloodas, and bubble teas.
Cost for two: LKR 1000
Must-try dishes: Sandwiches, salads, tea and coffee drinks, pies
Location: 11 Wijerama Mawatha, Colombo 00700, Sri Lanka
Timings: 8:00 AM - 9:00 PM (daily)
2. Cafe Kumbuk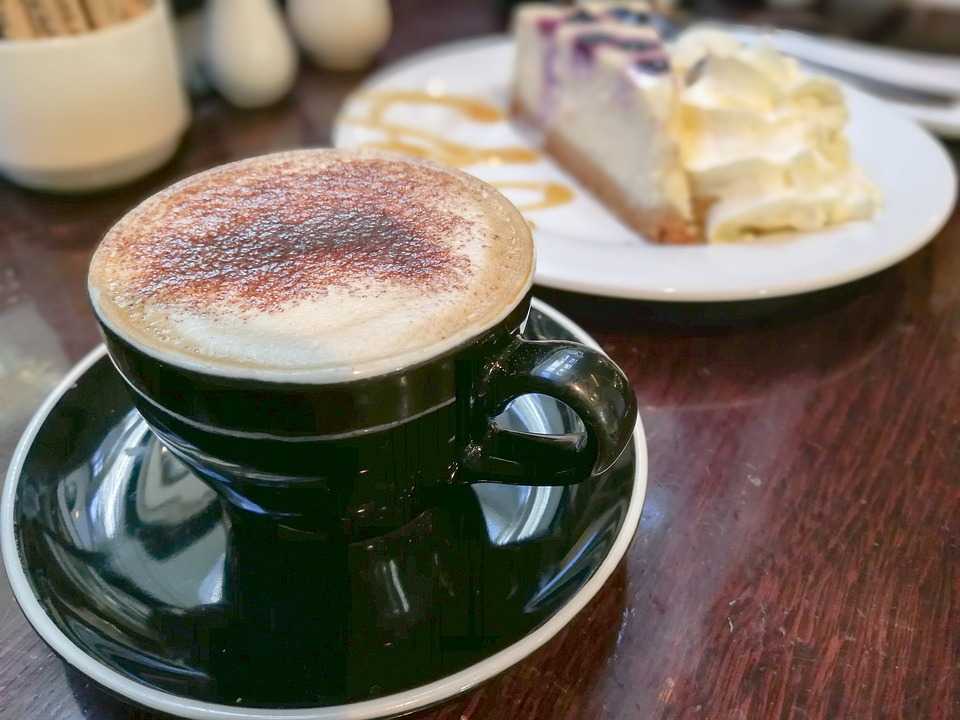 Cafe Kumbuk is an ancient colonial house which is now an elegant cafe. Housed with outdoor and indoor seating, this Cafe is designed with minimal decor including plants, communal wooden dining tables, high ceilings, and white walls. If you are a hardcore vegan, this is your haven. Although the Cafe Kumbuk has limited seating, the food here makes up for the space. Sourced from local hubs, the food at Cafe Kumbuk is as organic as it gets. Since the ingredients are locally grown, the menu at the Cafe also changes seasonally.
Cost for two: LKR 1500
Must-try dishes: Coffee, fruit smoothie, toasted coconut flakes and sea salt, coconut ice-cream, crepes, burgers
Location: 3/1 Thambiah Avenue, Independence Ave, Colombo 00700, Sri Lanka
Timings: Tue-Sun: 8am - 6pm (closed on Mon)
3. Cafe 64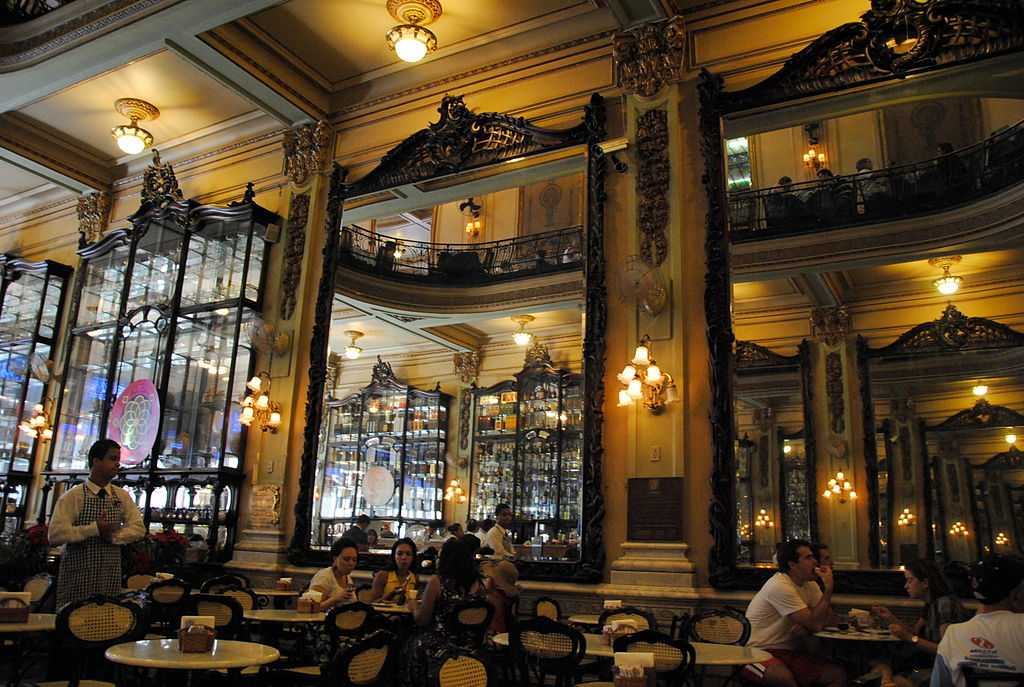 Renowned as the most beautiful cafes in Colombo, Cafe 64 is nestled within Galadari Hotel Colombo. Housed with a bakery featuring a picturesque open-air dining area, along with a steel and wooden interior, Cafe 64 is the perfect way to spend long hours savouring tasty dishes. A strong aromatic breeze of the freshly made delights including sandwiches, pastries and handmade chocolates welcome you when you enter the eatery. The Cafe also serves chilled beer, fresh juices, and an array of ice-cream flavours.
Cost for two: LKR 1200
Must-try dishes: Pastries, handmade chocolates, sandwiches
Location: 64 Lotus Rd, Colombo 00100, Sri Lanka
Timings: Sun - Thu: 7am - 9pm; Fri - Sat: 7am - 10pm
4. Cloud Cafe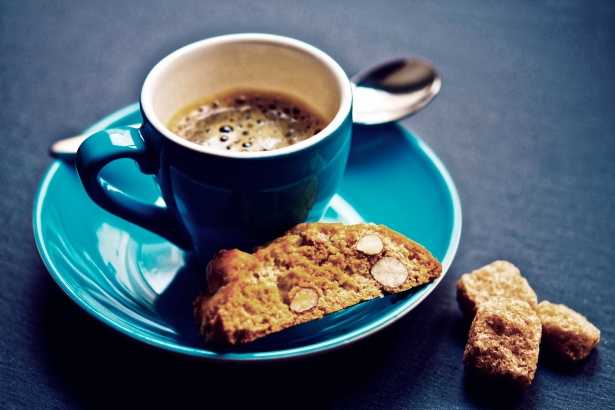 Situated on the rooftop of Colombo Courtyard Hotel, Cloud Cafe happens to be the most favourite cafes in Colombo because of its ambience. A bit unique for an alfresco restaurant, Cloud Cafe boasts a spacious contemporary decor with couches and evenly arranged long sleek tables. The interiors and the decor are aesthetic, giving this Cafe a serene and relaxed atmosphere encompassed by the city's skyscrapers. The Cafe also hosts many events, including jazz nights, Hollywood movie nights, and more.
Cost for two: LKR 3,800
Must-try dishes: Roast chicken salad, seafood pizza, spicy masala Panino
Location: Hotel & Spa, Colombo Court, 32 Alfred House Ave, Colombo 00300, Sri Lanka
Timings: Sun - Thu: 5pm - 12am; Fri - Sat: 5pm - 1am
5. Kopi Kade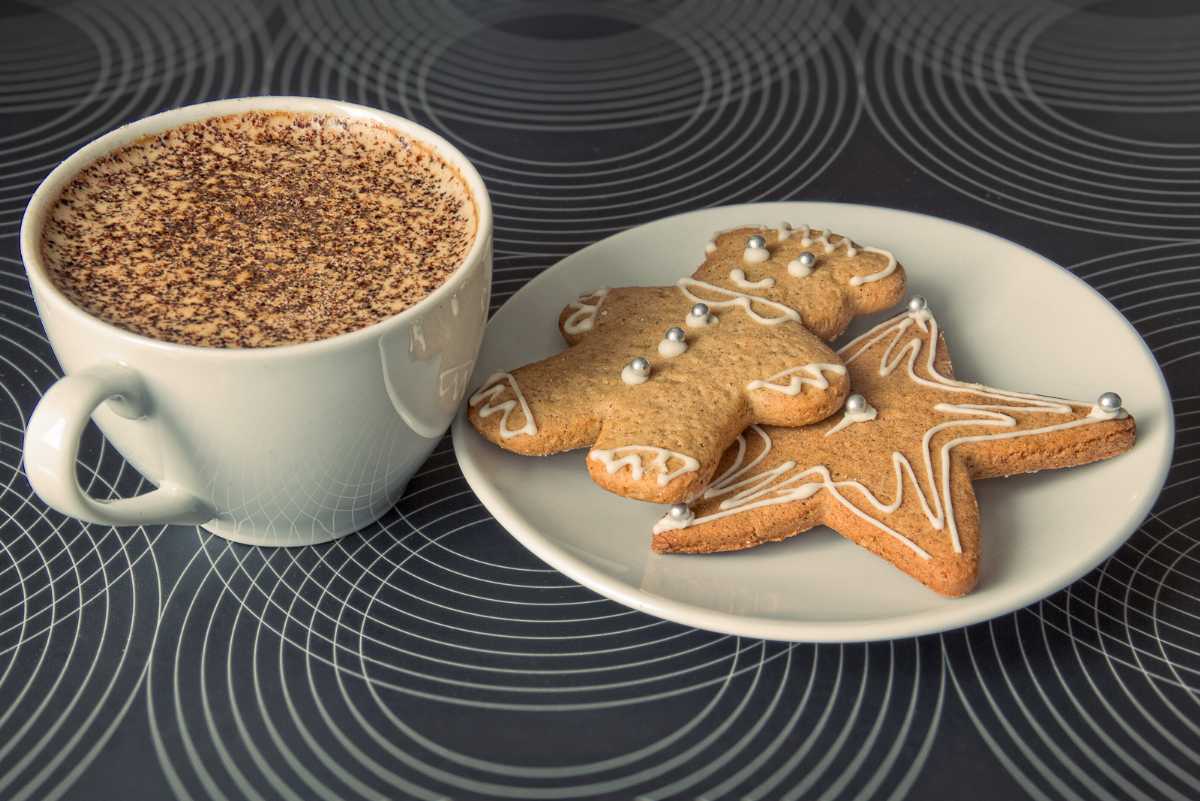 Do you want to try the best coffee in town? Then, heading to Kopi Kade is your best bet. Kopi Kade also means "coffee shop" in Tamil and Sinhalese. The Cafe showcases minimalist and hip decor with an espresso, pour-over coffee, and Aeropress machines. With each cup of coffee that you consume, you learn about the origins of that coffee bean, its specifications and much more info. Kopi Kade also serves tapas-style delicacies including salted palm sugar ice-cream, chopitos, and paneer sliders among others.
Cost for two: LKR 1,000
Must-try dishes: Charred chicken wings, caramel kithul ice-cream, coconut French toast, iced coffee
Location: 15/3 Stratford Ave, Colombo 00006, Sri Lanka
Timings: Wed - Thu: 12pm - 8pm; Fri - Sun: 12pm - 9pm (closed on Mon & Tue)
6. Barefoot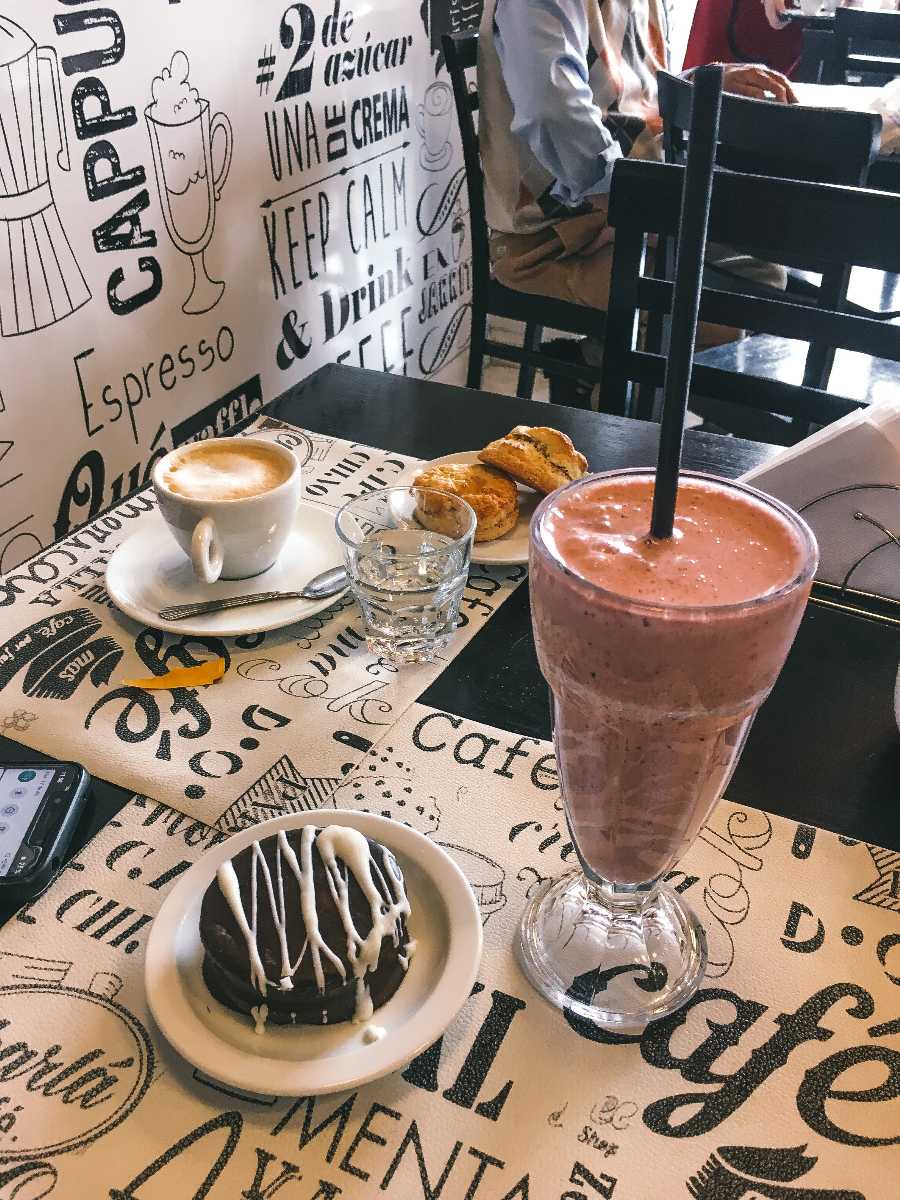 A beautiful garden cafe, Barefoot was established in 1964 by the Sri Lankan born artist, Barbara Sansoni. You must pass through a massive emporium of silk, cotton, and wool rugs, quilt covers and a lot more to reach Barefoot. Although local, the Cafe can get quite touristy, especially during the lunch hours, because of its western cuisine menu. The Cafe also displays an art gallery, live jazz shows, and a bookstore.
Cost for two: LKR 2,500
Must-try dishes: Black pork curry, spinach quiche, chicken crunch sandwich
Location: 704 Galle Road, Kollupitiya, Colombo, Sri Lanka
Timings: Mon-Sat: 10am - 7pm; Sun: 11am - 5pm
7. Stirred Cafe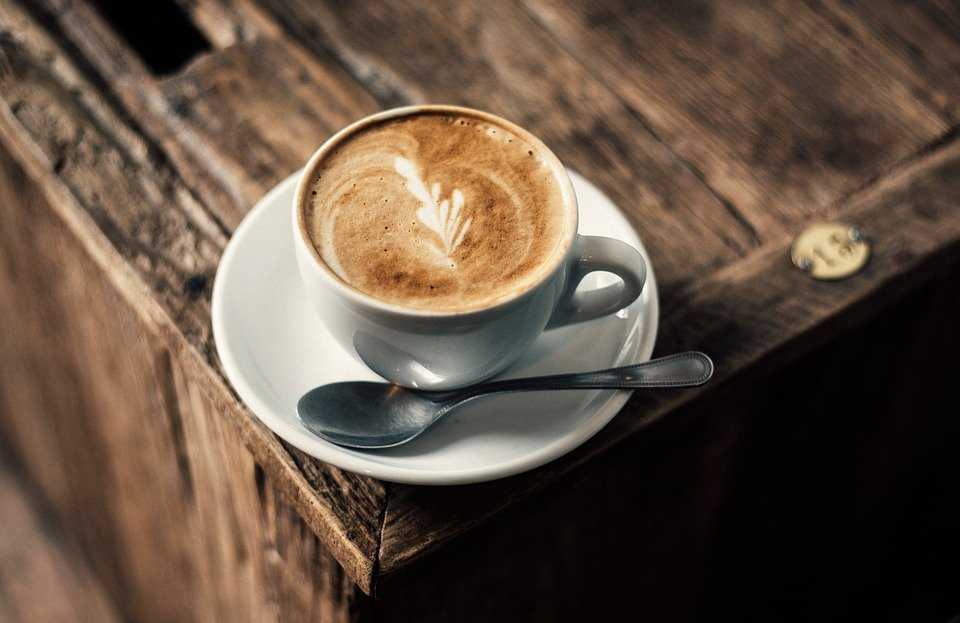 Located atop the Cinnamon Red rooftop, Stirred Cafe is known to serve one of the best quality food and beverages, along with providing one of the best scenic views of Colombo. And to make it even better, this Cafe is open for 24 hours every day and serves fresh coffees, wraps, desserts, and several other tasty delights. If a fresh cup of coffee or tea doesn't go up to your alley, you can enjoy sipping in chilled beers and fancy wines, while watching stunning sunsets.
Cost for two: LKR 2,000
Must-try dishes: Chicken burger, hot chocolate, omelette chilli, mac n cheese
Location: 59 Ananda Coomaraswamy Mawatha, Colombo 00700, Sri Lanka
Timings: 24 hours (daily)
8. Coco Veranda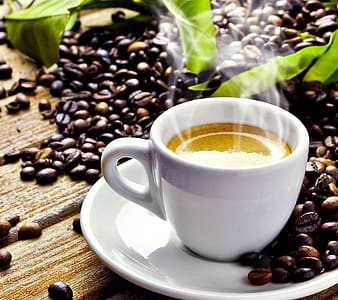 One of the most famous cafes in Colombo and loved by almost every local, Coco Veranda is known for serving some of the best and high-quality gourmet coffee to refresh your tastebuds. The beans used to make the coffee are Filicori beans, and these beans have travelled from Bologna. The Cafe offers an extensive range of food and beverages menu, which will leave you spoilt for choice. The wooden interiors, cushion seating areas in the indoor area and the comfortable seating area in the outdoor space gives this whole Cafe a refreshing vibe for all who enter.
Cost for two: LKR 3,000
Must-try dishes: Chicken mayo sandwich, deluxe steak burger, chilli paneer hot dog, seafood crepe
Location: 32 Ward Pl, Colombo 00700, Sri Lanka
Timings: Mon - Thu: 7am - 11:30pm; Fri - Sat: 7am - 1am; Sun: 8am - 12am.
9. Simply Strawberries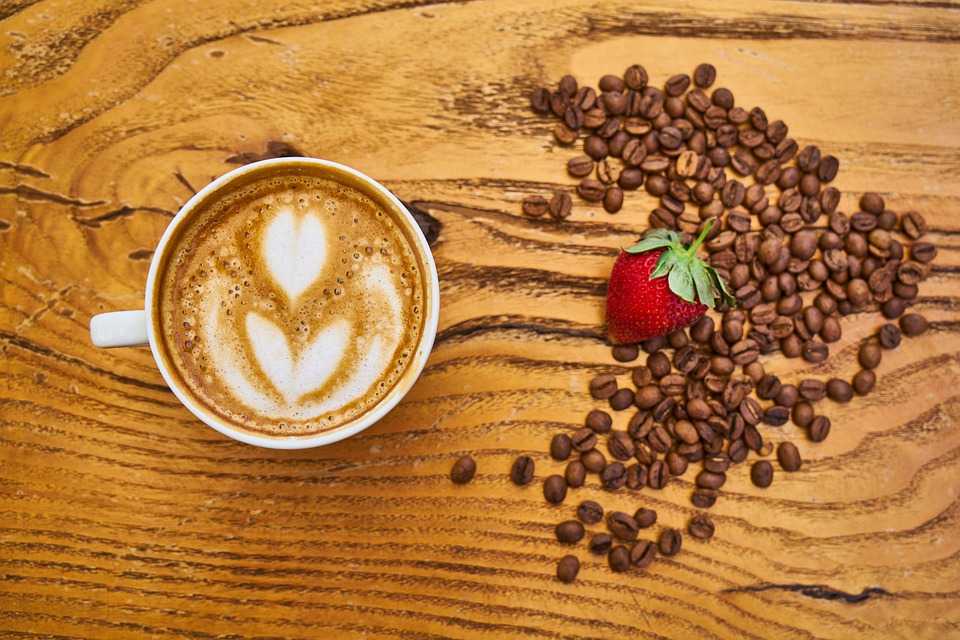 Now this one's for all the sweet tooth souls in Sri Lanka and all over the world. Simply Strawberries is famous for serving one of the best and the tastiest delights and spectacular desserts in Colombo. This cosy Cafe is well-furnished and features a trendy decor that sets in a peaceful mood during your time here. When you get to the Cafe, you can choose from an array of dessert options that are served with a plateful of strawberries.
Cost for two: LKR 1,300
Must-try dishes: Strawberries & chocolate, waffle with berries & ice-cream, meringue sundae
Location: 145 Srimath Anagarika Dharmapala Mawatha, Colombo 00300, Sri Lanka
Timings: 10am - 10pm (daily)
10. Noteworthy Cafe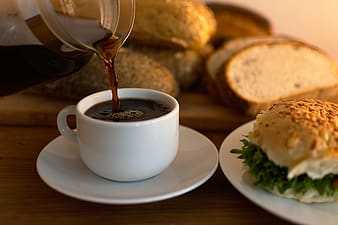 We've covered a cafe for sweet tooth people; now it is time to talk about the book lovers and the art fans. Noteworthy Cafe has an unmissable ambience that is rich and elegant with Van Gogh theme and velvet rugs. The Cafe features a good deal of drinks and food that is known for serving some of the most delicious coffee in Colombo. And if you are coming here for breakfast, you are in luck, as the Cafe serves all-day breakfast and the usual menu here will also feature something for everyone who enters. If you want to spend some quality time with yourself with a good book, all you need to do is just head up to this Cafe.
Cost for two: LKR 1,500
Must-try dishes: Sri Lankan curry filling, Greek goddess, Fish Ambulthiyal
Location: 4 Maitland Cres, Colombo 00700, Sri Lanka
Timings: Mon-Sat: 9am - 6pm (closed on Sun)
Social media image link: https://www.instagram.com/p/BnjCq6klP3S/
11. The Blue Swan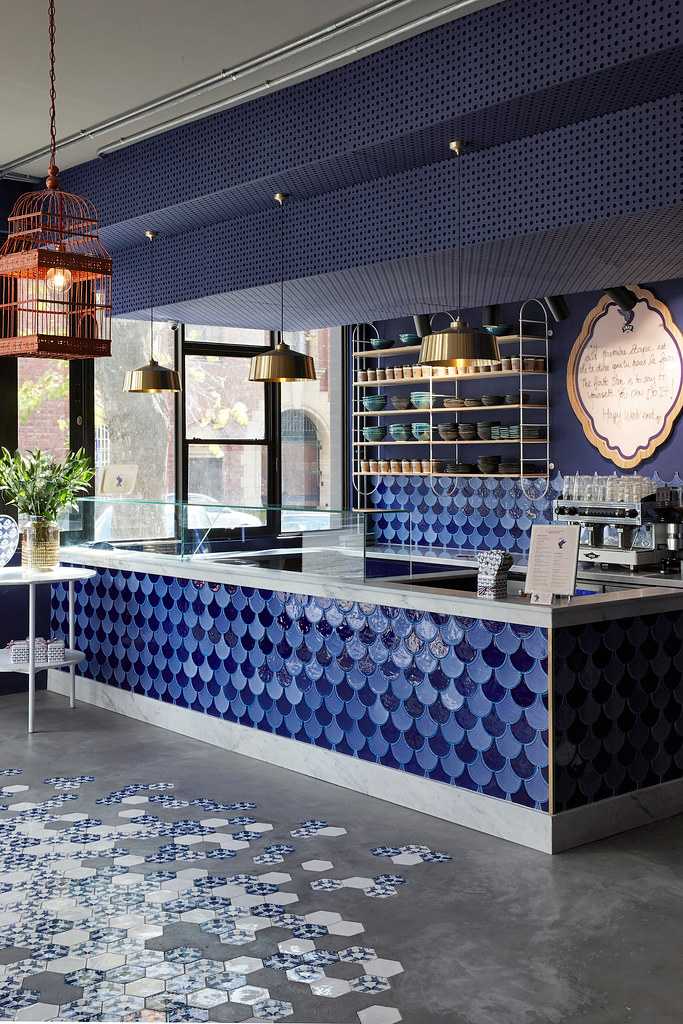 One of the cosiest cafes in Colombo, the Blue Swan is a perfect place to get away to have a relaxing experience away from the bustle of the city. The small Cafe offers a range of mouth-watering delicacies that will satiate your tastebuds and stomach. The Blue Swan also features a comfortable seating space with well-furnished interior and decor that gives this place a very homely feel to it.
Cost for two: LKR 1,300
Must-try dishes: Tamarind and cheese toast, Chili hot chocolate
Location: 12 Greenlands Ave, Colombo 00500, Sri Lanka
Timings: Mon - Fri: 9:30am - 6:30pm (closed on Sat & Sun)
12. The Coffee Bean and Tea Leaf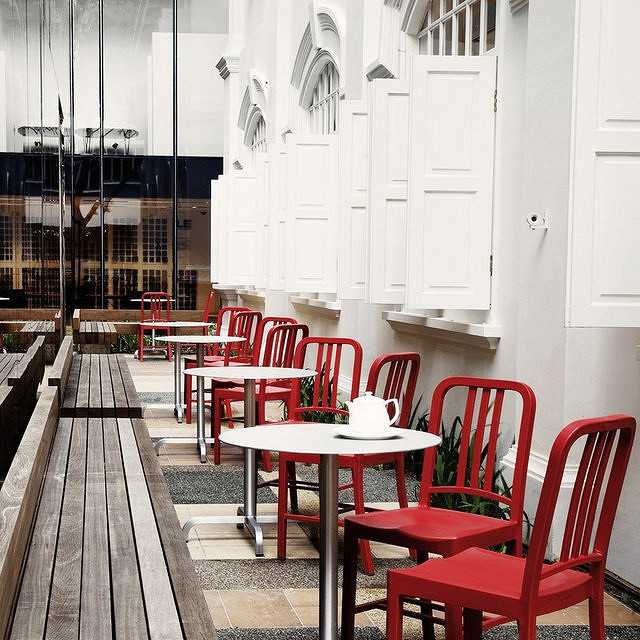 All the way from America, The Coffee Bean and Tea Leaf has branches scattered all across Colombo. This 24/7 cafe at Maitland Crescent boasts of a very cool atmosphere, unlike the other cafes in Colombo. The interior decor is urban and trendy and features a unique seating area. You can either solo-chill at this Cafe or with your friends.
Cost for two: LKR 2,500
Must-try dishes: Iced coffee, frappe, crusty pita falafel, creamy mushroom
Location: 07, No 2 Maitland Crescent, Colombo 7
Timings: Sun - Thu: 6am - 12am; Fri - Sat: 24 hours
So, here you go. That is our top list of some of the best cafes in Colombo for you to try out at the "paradise land." And if you happen to live there, then you are just one lucky soul!