Picnics and day outings have always remained a fond memory for all of us as children. A great day outing somewhere around the city or outside it, with friends and family, was more than enough to make us happy. The excitement of carrying food for the day and a large piece of cloth to sit on, soaking up the winter sun, is unmatched! However, the scope for a picnic has changed drastically over time, but the feel at the core of it remains the same. The weekend's around the corner, and you don't have anything planned? Don't worry, we have got you covered.
Let's have a look at 18 Best Picnic Spots around Delhi where you can go for the weekends with your loved ones:
1. Damdama Lake - Adventure, Hills, Resorts!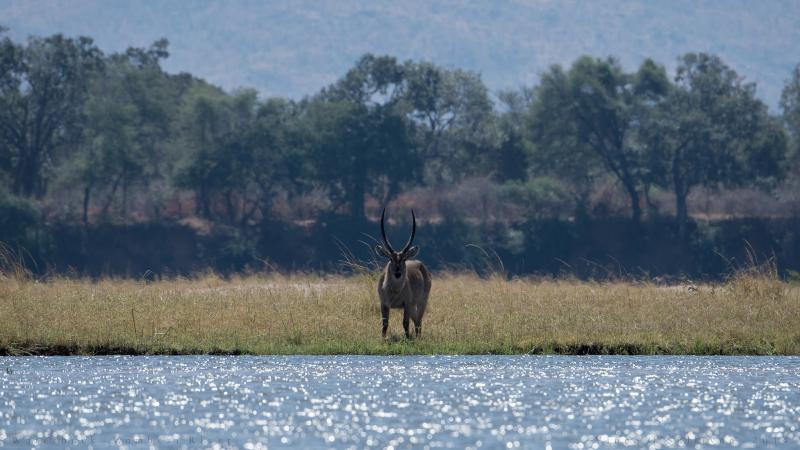 Located in the Sohna district at a distance of 65 km from Delhi, Damdama Lake is the perfect place to spend some time off with your family with the backdrop of the majestic Aravalli Hills. You can have a picnic beside the lake or go for boating in the lake. You can also partake in adventure sports or go for trekking in the beautiful Aravalis. It is famous for all types of adventure activities like rock climbing, hot air ballooning, parasailing, camping, etc. Or if you are not the adventure kinds, you can take a round of the lake while paddle/motor boating as well.
Damdama lake receives a considerable amount of visitors during the weekends from the neighbouring areas. The place also offers you all the comforts of a resort with modern facilities and makes sure that you have a wonderful time with your family or friends.
2. Lodhi Gardens - The Ideal Picnic Within the City!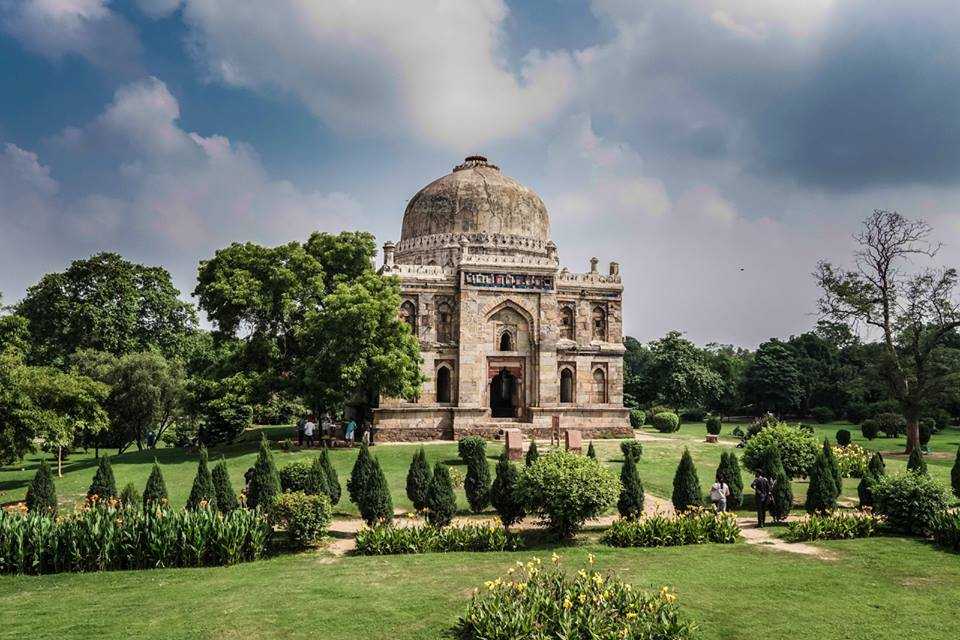 A favourite picnic spot among Dilliwallahs, Lodhi Gardens is a treat with expansive greenery. You can go for a stroll, read a book or visit the ruins/tombs like the Bara Gumbad (Big Dome), Shisha Gumbad (Glass Dome) or the Tomb of Sikandar Lodhi. Situated between Khan Market and Safdarjung Tomb on Lodhi Road, it also saves you the hassle of travelling outside the city for quality time with your family.
3. Asola Bhatti Wildlife Sanctuary - Delhi's Offbeat Wildlife Sanctuary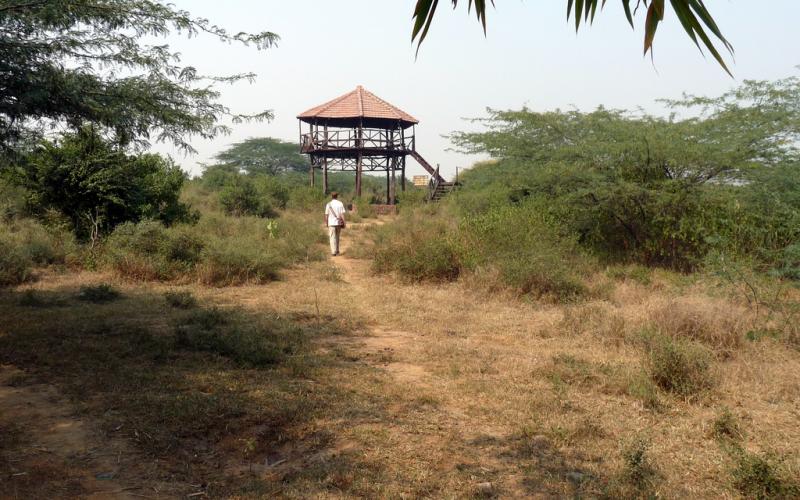 Located on the northern side of the Aravalli Hills range, Asola Bhatti Wildlife Sanctuary is an escape from the chaos. Being surrounded by a wide array of birds, the sanctuary offers a tryst with nature to the picnic-goers. There are five hidden lakes at the Sanctuary too which make this the perfect picnic spot for summers.
4. Baghaan Orchard Retreat - The 2 Hour Away Resort!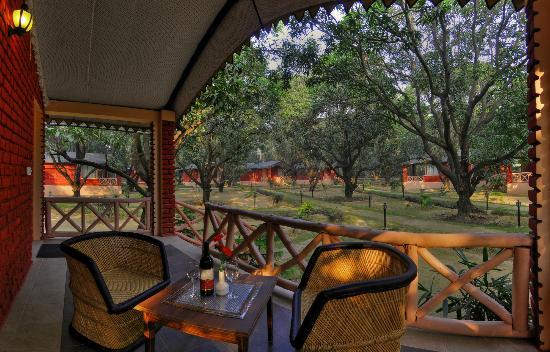 This beautiful resort will take your breath away. Surrounded by hills and orchards, this mango orchard resort in Garhmukteshwar is the perfect place for you to spend time with your family. This picnic spot is just 2 hours? drive away from the city and has a huge selection of activities to choose from once you're there. You can try out activities like rappelling or archery or may choose to take a bullock cart ride in the nearby village or see dolphins in the Ganges, Baghaan has it all sorted for you.
5. Camp Wild Dhauj: The Oldest Ecozone in the World!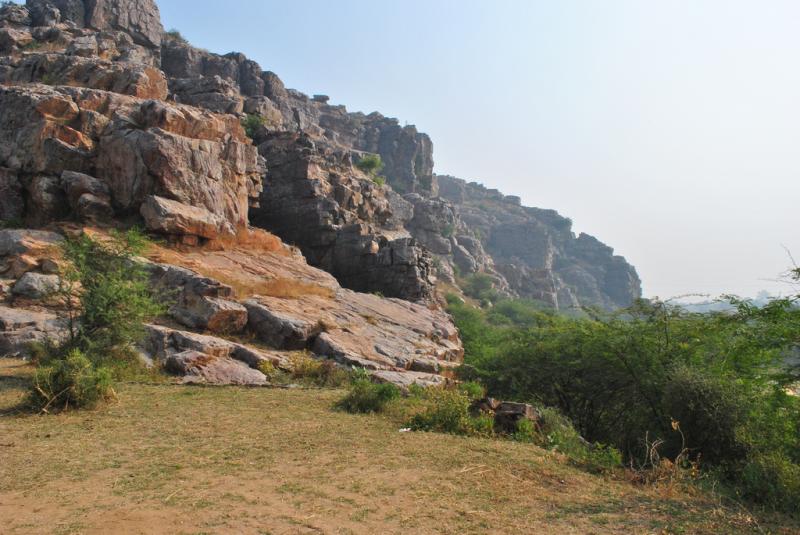 Located in the foothills of Aravali in Mangar Village, Faridabad, Camp Wild Dhauj is the oldest ecosystem zone in the world. This adventure camp is near the Gurgaon and Faridabad border, approximately 60 km from Delhi. A day out with your family, experiencing how lives in rural farms work, if this is something that you would want for your family, then Camp Wild Dhauj is for you. With 15 eco-lodges built, you can enjoy wildlife from the comfort of your rooms. If you are the outgoing type, then you can indulge in adventurous activities like Rock Climbing, Rappelling, Flying fox, and River crossing among others. You can also set up your camp here.
Camp Wild is an excellent way to spend your day off and de-stress while having fun with your family or friends.
6. Tree House Cottages - Did Someone Say Tree House?
Ever imagined how living in a tree house would feel like? Then this is your calling! The Tree House Cottages is specialized with rooms atop live trees, which is the largest resort in the world. The resort offers a lot of recreational activities like open-air theatre, forest treks, jungle safari, nature biking, etc., for you to fully indulge in this unique experience. Tree House Cottages can prove to be the much-needed break that you had wanted for yourself and your family/friends.
7. Morni Hills: Lakes+Hills+Adventure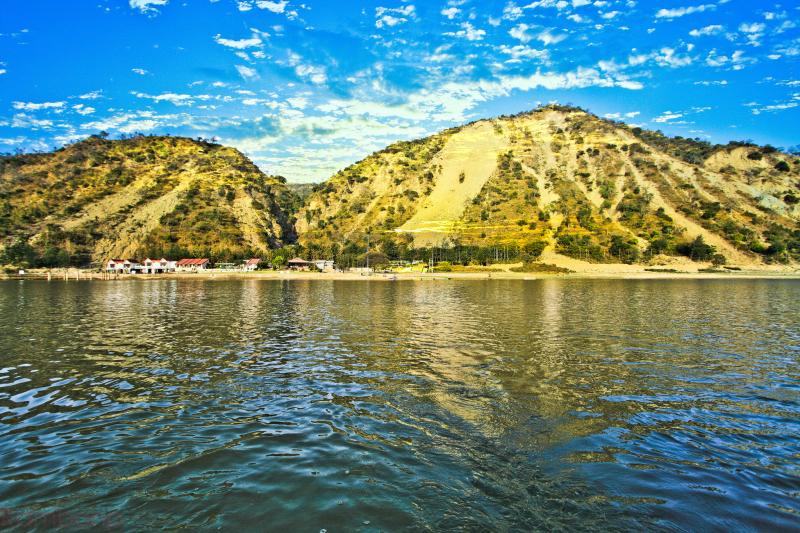 This spot is a little far from Delhi, about 5 hours? drive but trust me on this; you will not regret going to Morni. It is the highest point of Panchkula, a full view of the Morni Hills, an offshoot of the Shivalik range and two lakes in between, that's what's on the line. You can carry a tent and sleeping bags with you and camp by the Tikkar Taal Lake. A trek to Mandhana Cliff or Ghaggar Riverbank is also an exciting adventure that you can take upon while camping or you could just visit the adventure park nearby. Morni will not disappoint you, in any way.
8. Manesar - Royal Resort Less Than an Hour Away!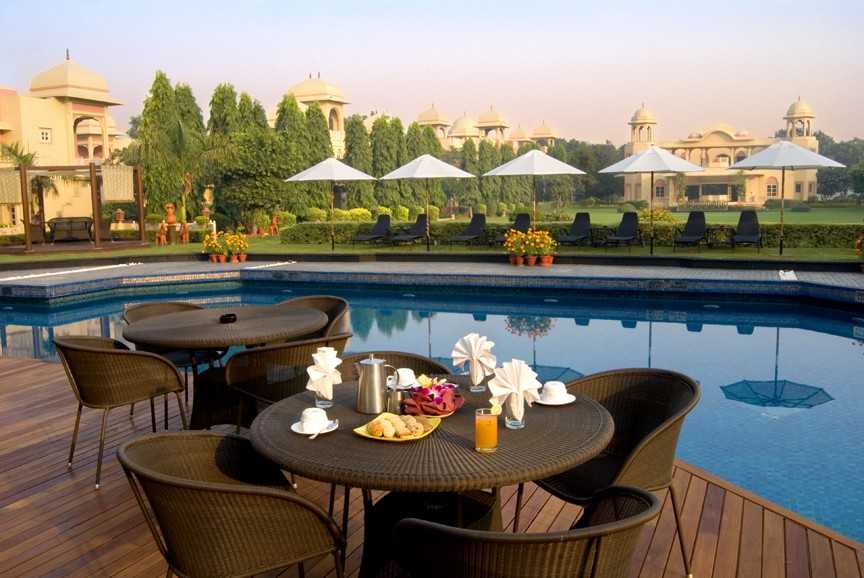 Located at a 45 minutes drive worth of distance is the peaceful village of Manesar which makes up for a quick weekend getaway from Delhi. The Sultanpur Bird Sanctuary is just around the corner, and you can venture into that as well. A Heritage Transport Museum is also nearby for the ones who are looking for some lone time. The Manesar Heritage Village Resort will not let you down when it comes down to your relaxation needs.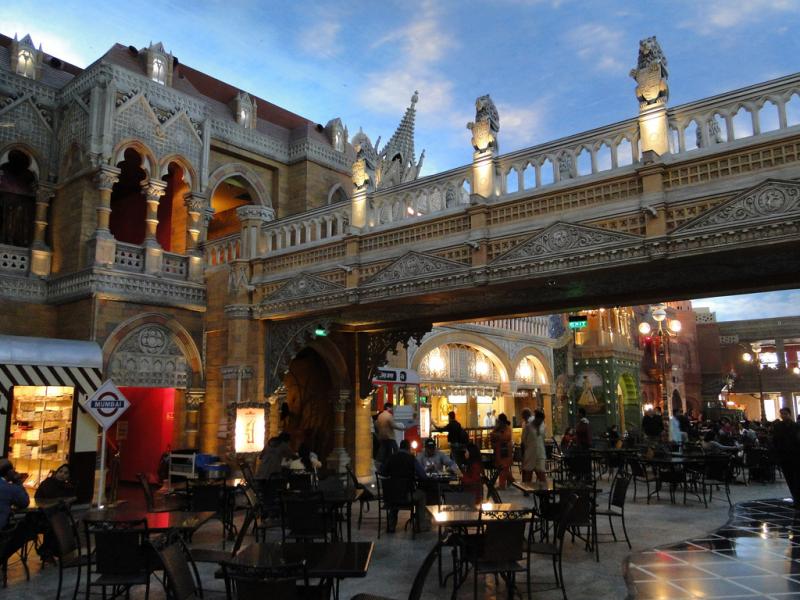 Located in Gurgaon, Kingdom of Dreams is a fun-filled outing for a family or a group of friends. Unwind and relax by watching a few musicals which are offered by KoD or just take a walk along Culture Gully and indulge in some quality time with your near and dear ones over a meal. This ultimate entertainment destination is a little offbeat for the idea of a picnic, but nevertheless, you will have a great time once you're inside.
10. Tarudhan Valley - Read - Golf, Orchards, Spa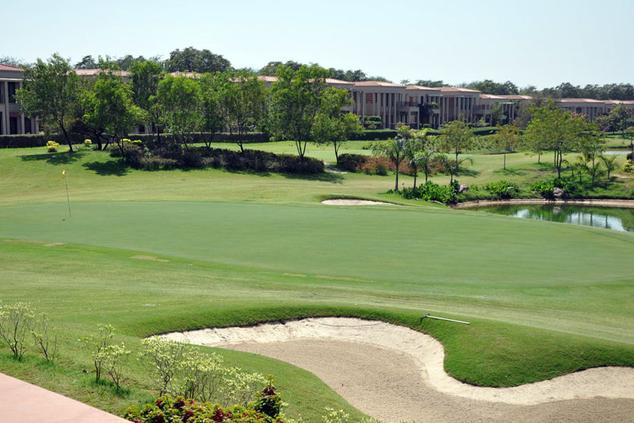 This one is for the luxurious ones. Tarudhan Valley is a Golf resort located around the corner from Delhi. If you love to play golf, this 9-hole golf resort is what you have been looking for. Surrounded by the Aravali Hills, the Tarudhan Valley is an ancient orchard with fruit and bloom. An in-house Spa is something which will act as a cherry on top! It's a smart choice for the ones who are looking to have a peaceful time over the weekend.
11. Chokhi Dhani, Sonipat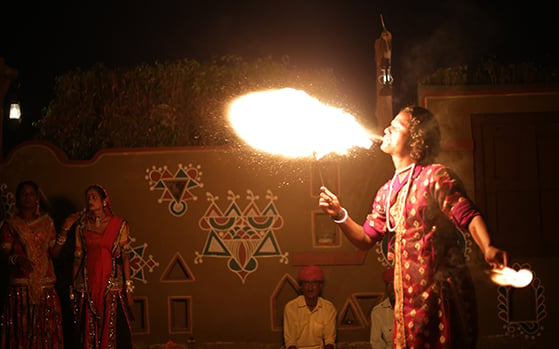 Chokhi Dhani is a well known and popular spot which offers one an experience of the Rajasthani Culture. Located in Sonipat, Haryana, it is just a short drive away from Delhi. Here you can indulge in rural activities and traditions, witness dance and music performances and finish your day by eating at the village themed restaurant. It is located on NH 1 and is easily accessible by road.
12. Botanix Nature Resort, Gurgaon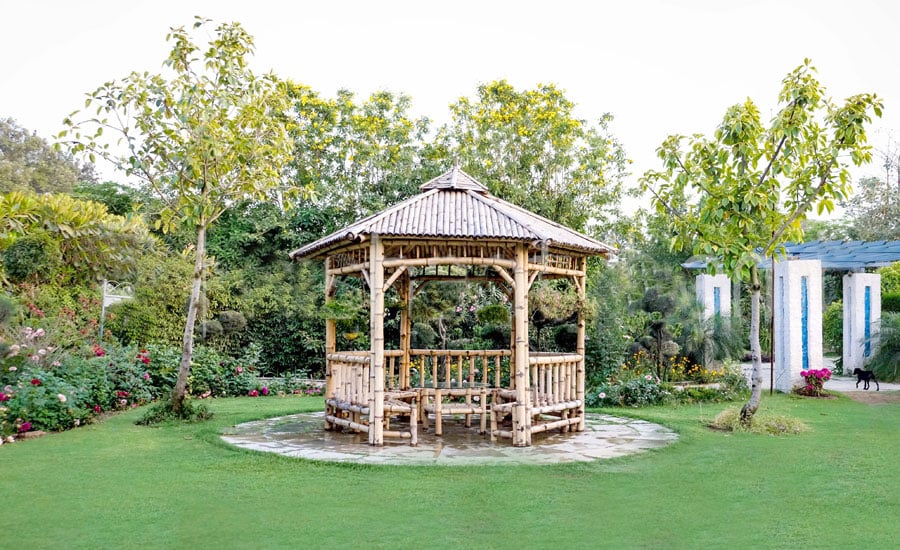 Located in Gurugram, close to the Damdama Lake, Botanix Nature Resort is a great place to spend time with your family and friends. At this adventure camp, you can go for nature walks, enjoy the beauty of the Aravali Hills, or simply sit and meditate in the peaceful silence. It is surrounded by trees and promises a fun-filled experience.
13. Lohargarh Farms, Gurgaon
Located on the Sohna Road in Gurugram, Lohagrah Farms resembles a village. It aims to give its visitors a complete rural experience by engaging them in agricultural activities, pottery, mud bath, tractor rides, among others. Lohagarh Farms was developed with the aim to design and promote the tradition, art, and culture of rural India. Head over here to witness an entirely different part of India that many city dwellers are unaware of.
14. Camp Mustang, Manesar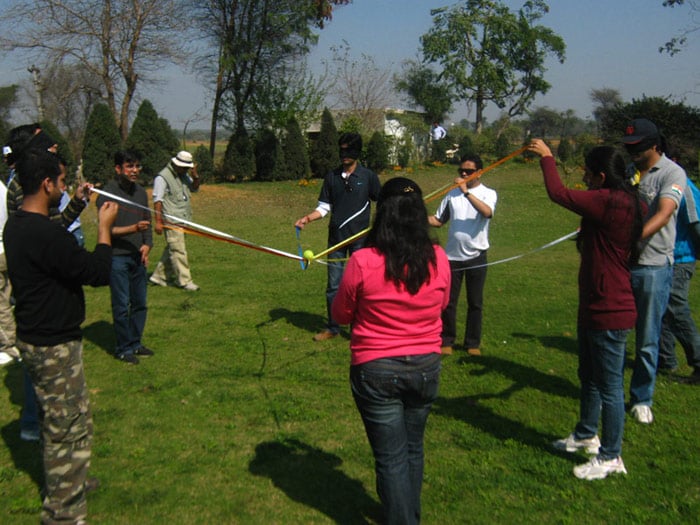 Camp Mustang in Gurugram is just one hour drive away from Delhi. It is an adventure camp, spread across 7 acres of land and also an ideal one-day picnic spot. You can indulge in adventure activities, cycling, trekking in the Aravalis, and walks around the village. It is much preferred by families and offers many packages.
15. Keoladeo National Park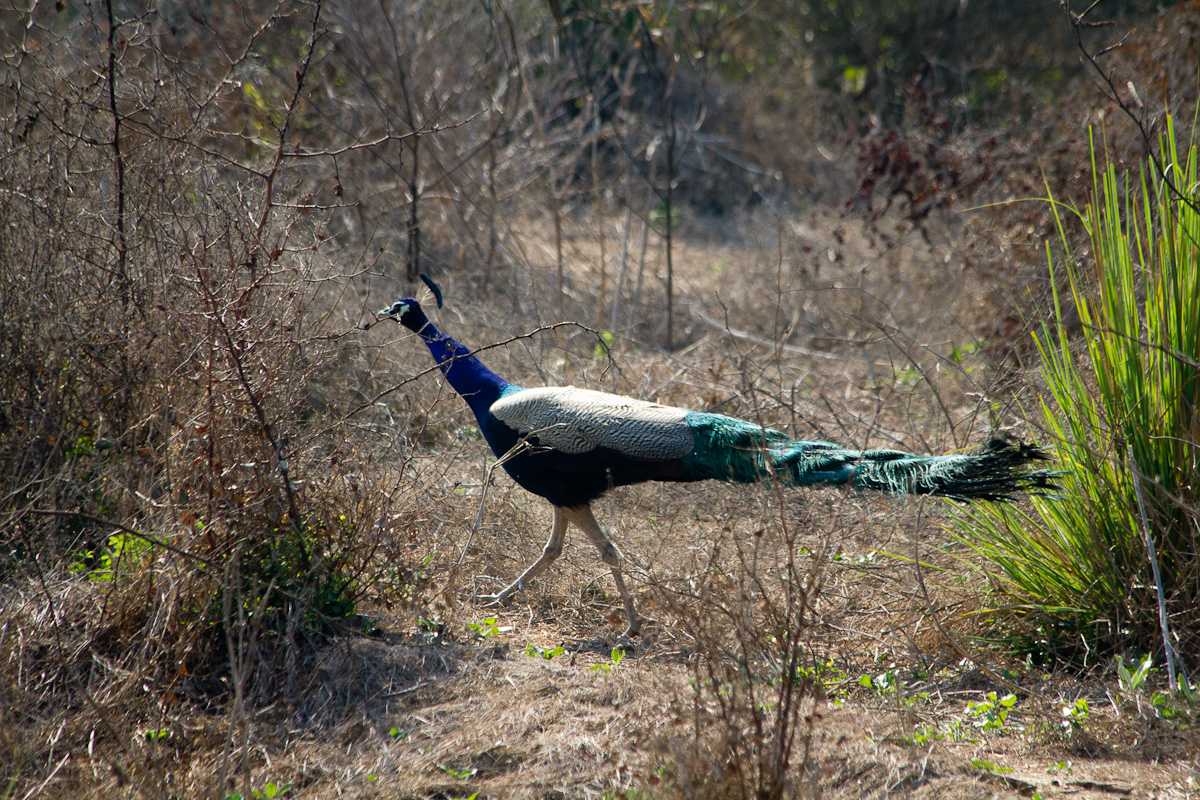 Formerly known as the Bharatpur Bird Sanctuary, Keoladeo National Park is home to at least 230 species of birds. It is located in Bharatpur, 180 km away from Delhi and is a World Heritage Site. It is easily accessible by road as buses and taxis are usual on this route. You can spend an entire day here, taking walks, bird watching and having an adventurous day out at this beautiful place. Prefer going here in winter months to experience the best of avifauna.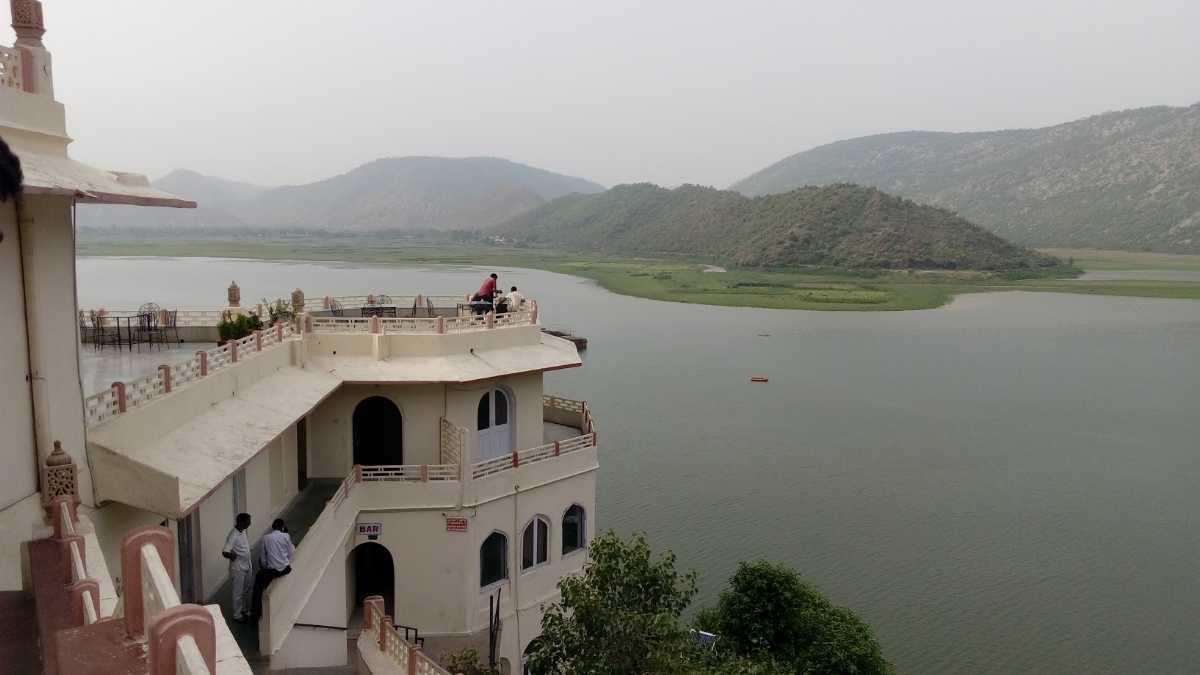 Located just a three-hour drive away from Delhi, Siliserh Lake is a beautiful place for a quick getaway. It is situated in Alwar and was made by Maharaja Vinay Singh in 1845. It is located close to the Sariska Wildlife Sanctuary and has a view of the scenic Aravalli hills. You can go for boating in the lake or just sit beside the lake, relax and enjoy the beautiful landscape. Best time to visit is during the cooler months of winter.
17. Pratapgarh Farms, Haryana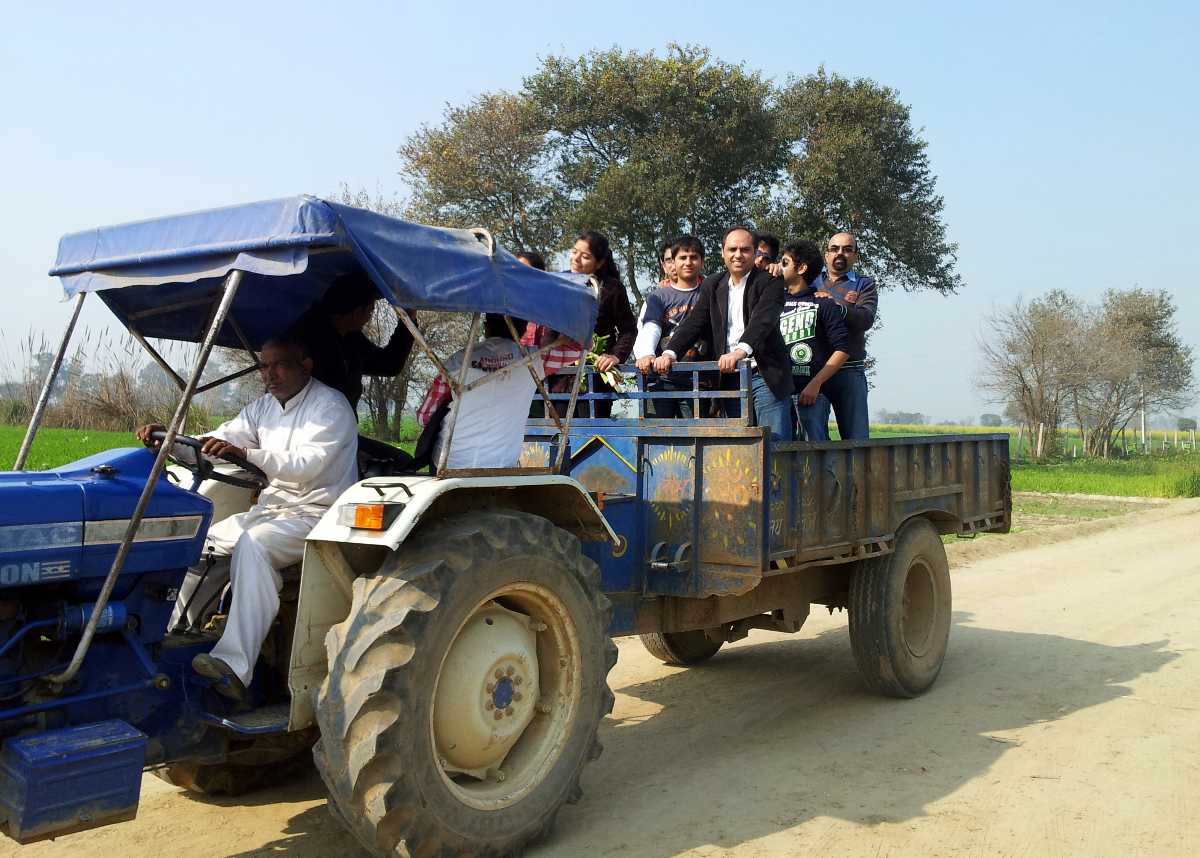 Pratapgarh Farms is located in Jhajjar, Haryana, at a distance of 45 km from Delhi. It is a holiday village having mud huts and barns full of cattle and tries to give one experience of rural India. Here, you can indulge in cuisines from Rajasthan, Punjab and Haryana, partake in activities like pottery and have a holistic experience.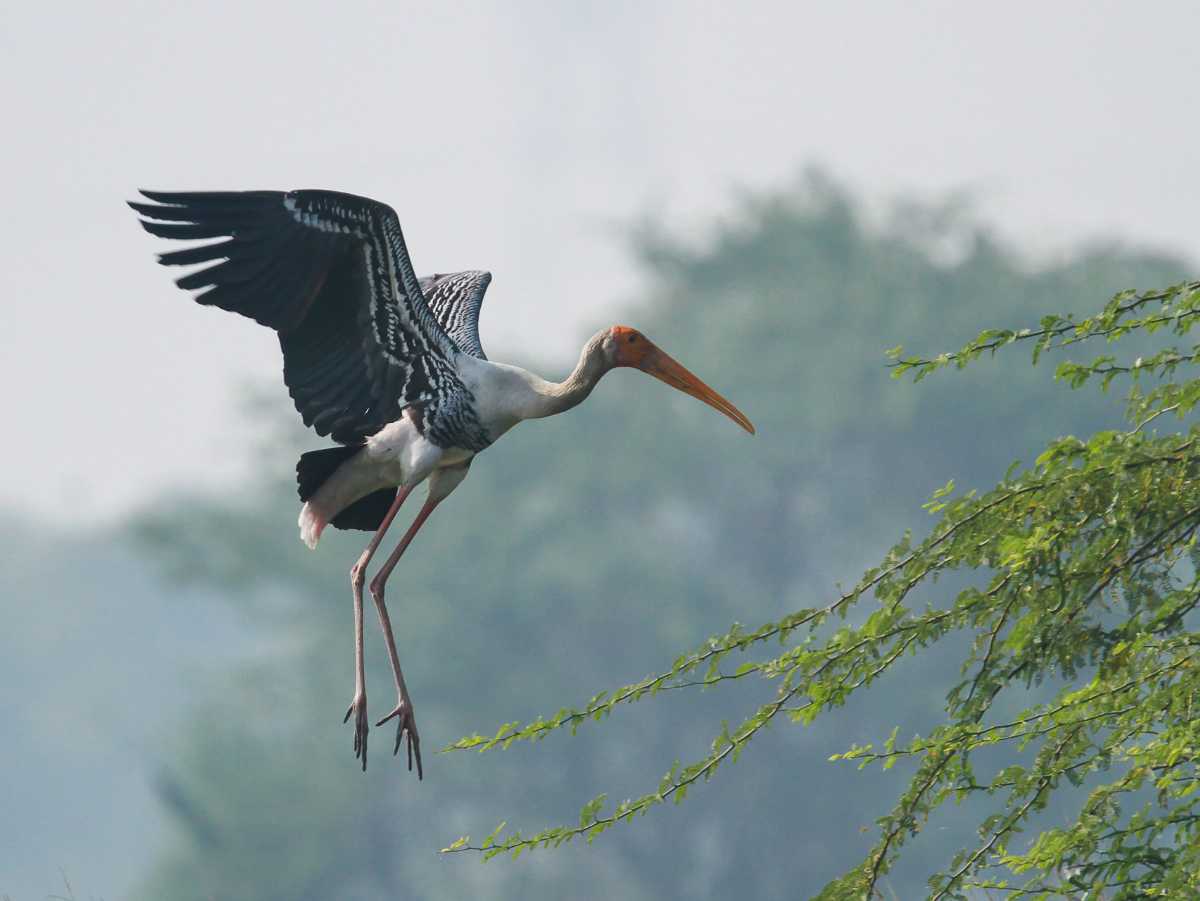 Sultanpur Bird Sanctuary makes for a great quick retreat from the hustle bustle of the city. It is situated at a distance of 40 km from Delhi and is a perfect place for nature lovers. You can indulge in bird watching, or take walks among the trees. The best time to visit is during winters when over a hundred migratory birds visit this place.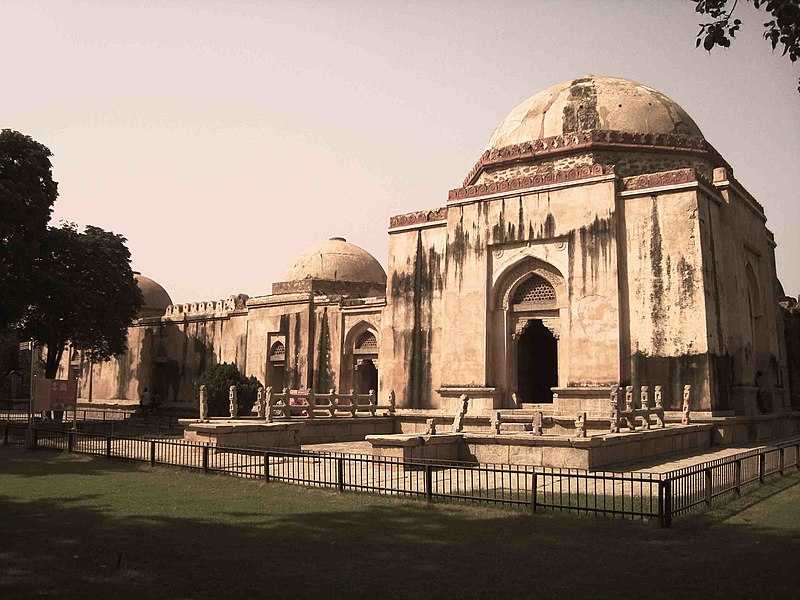 Hauz Khas Village is a favourite among the party-goers. But the ruins of the Tughlaq Fort, surrounded by greenery and a water body is undoubtedly a beautiful sight. Hauz Khas Village is a perfect example of how the old and newer parts of the city coexist. You can sit beside the lake, curl up with a book and catch a glimpse of the mesmerizing sunset. The fort closes at 7 PM, but the eateries and pubs are open till late.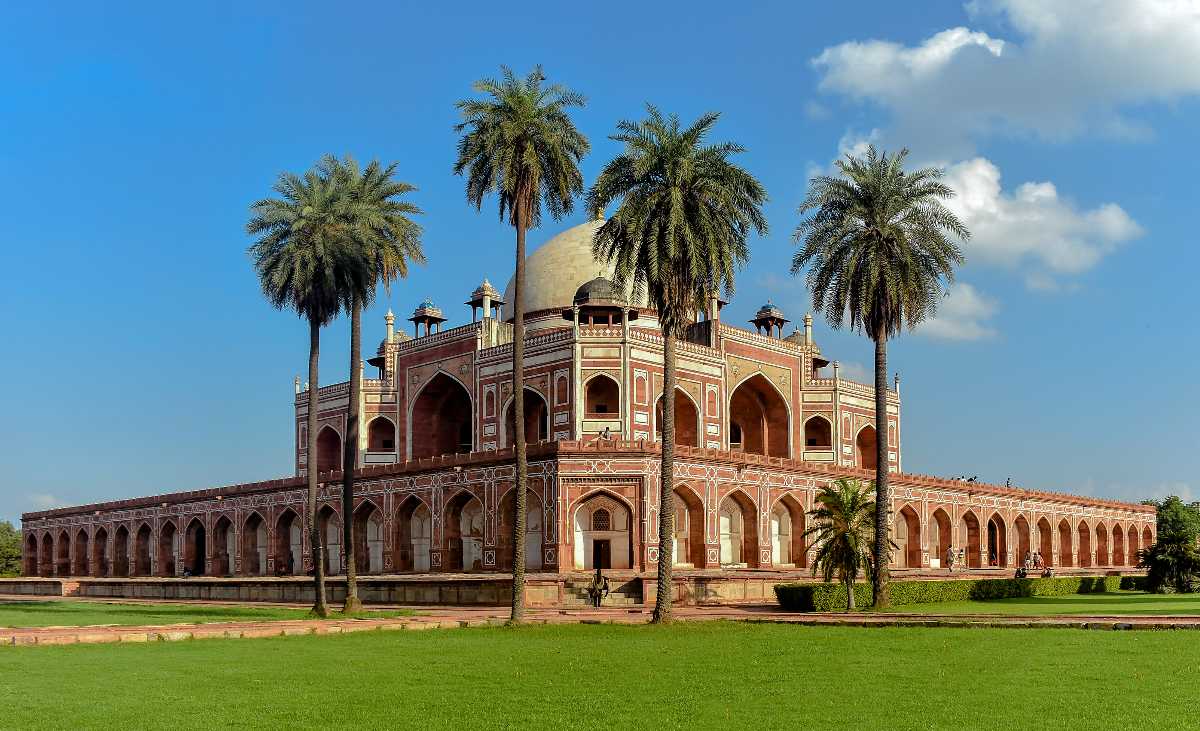 Delhi boasts of a lot of beautiful historical buildings. Humayun's Tomb is one of them. Humayun's Tomb was built in 1570 and was placed centrally amid a Persian style Charbagh (quadrant garden). The complex has other mausoleums too, all of which are made of red sandstone and marble which look magnificent in their perfect symmetry. The lush green lawns and the scenic beauty make it an ideal picnic spot in Delhi. Sit on the grass, munch some sandwiches, sip some chai and admire this architectural marvel.


Picnics are a great way to spend your day out in the sun, enjoying the beautiful weather and spending time with your family or friends. If you have a day off, you need not spend it wasting away in front of the television or visiting a crowded mall. You can take advantage of a beautiful day by sitting on the grass, playing games, basking in the sun and munching on some delicious sandwiches, away from the commotion of cities. Visit any of picnic spots near Delhi that make for quick and easy getaways.