The food from Karnataka includes a wide range of vegetarian and non-vegetarian dishes and comprises of various cuisines that include Udupi, Malnadu and Mangalorean cuisines.
Ragi and rice are the staple food items for Karnataka especially in the south region of the state whereas folks from coastal regions mainly consume fish curries. Here is a list of the Karnataka famous food:
1. Neer Dosa
The word 'neer' means water in Tulu language. Neer dosa is a very famous dish that consists of rice dosa. To make the dosa, rice is to be soaked overnight for a few hours in the water, and no fermentation is required. Since rice is easily available in Karnataka, Neer Dosa is found at many places and restaurants. Neer dosa is served with chutney, curry or sambar.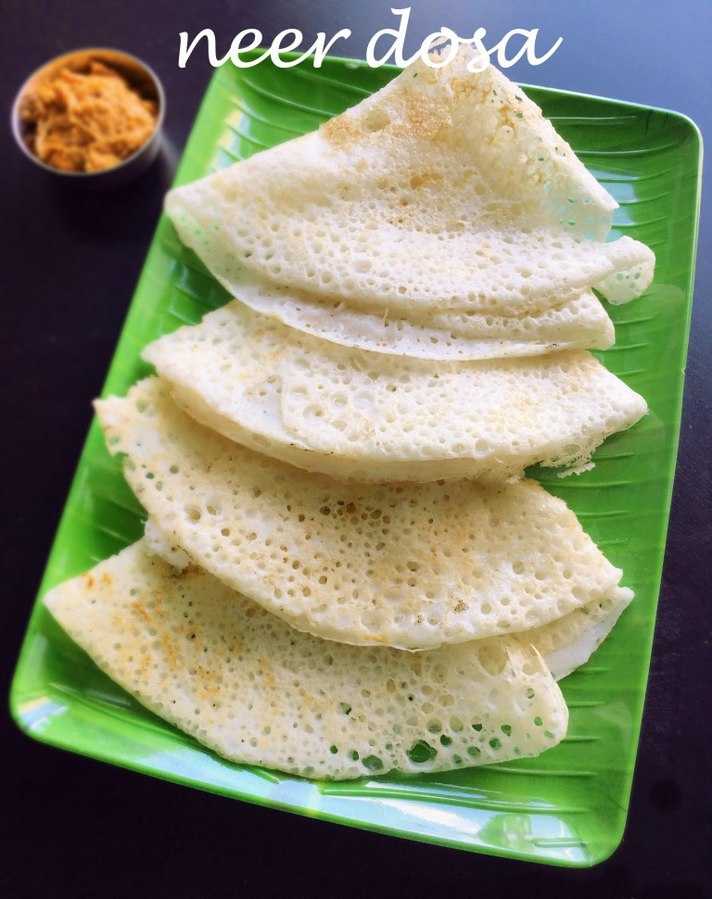 2. Korri Gassi
Korri means Chicken and Gassi means curry. For this curry, succulent pieces of chicken are cooked with spices and ground fresh coconut. This is a famous Mangalorean recipe. It is usually served with set dosa, neer dosa or roti at the side.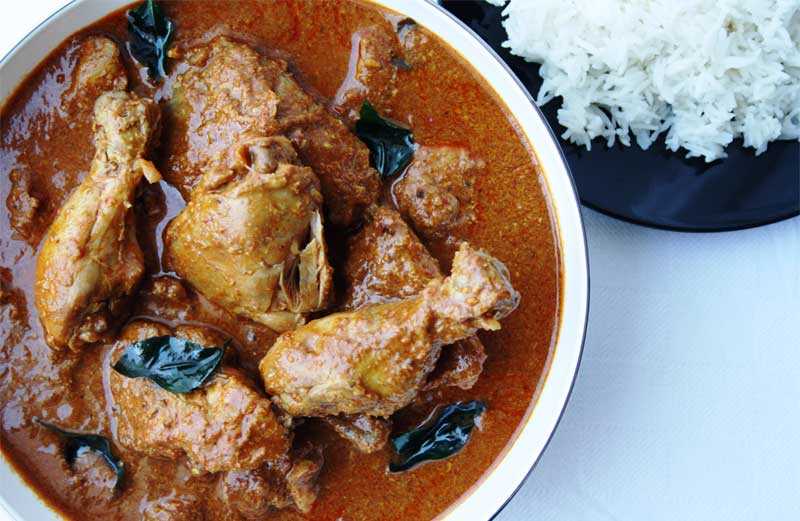 3. Kundapura Koli Saaru
Kundapura Koli Saaru is another style of Chicken curry and is very popular on the Mangalorean coastal region. The gravy of the curry is made from onion, garlic, ginger and other spices along with coconut milk. The curry is perfect to have with neer dosa, roti or even rice.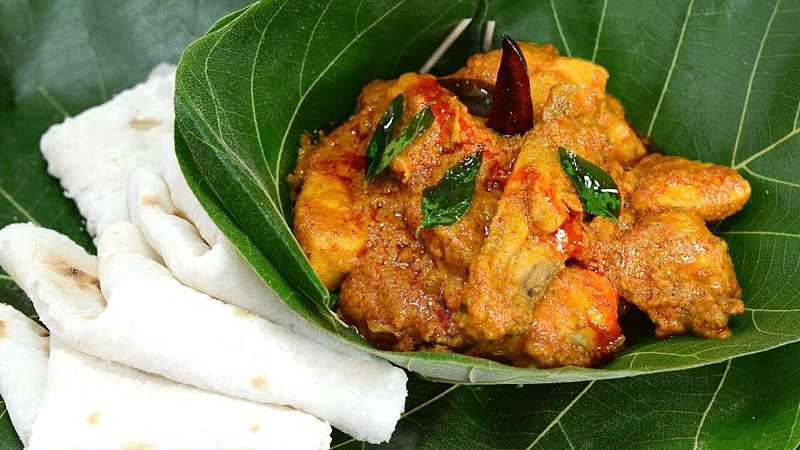 4. Mysore Masala Dosa
The Mysore masala dosa is another form of dosa with chutney or paste applied to it. It is a crisp dosa with red chutney and mashed potato filling in it. The dosa is served with white and red coconut chutney along with sambar.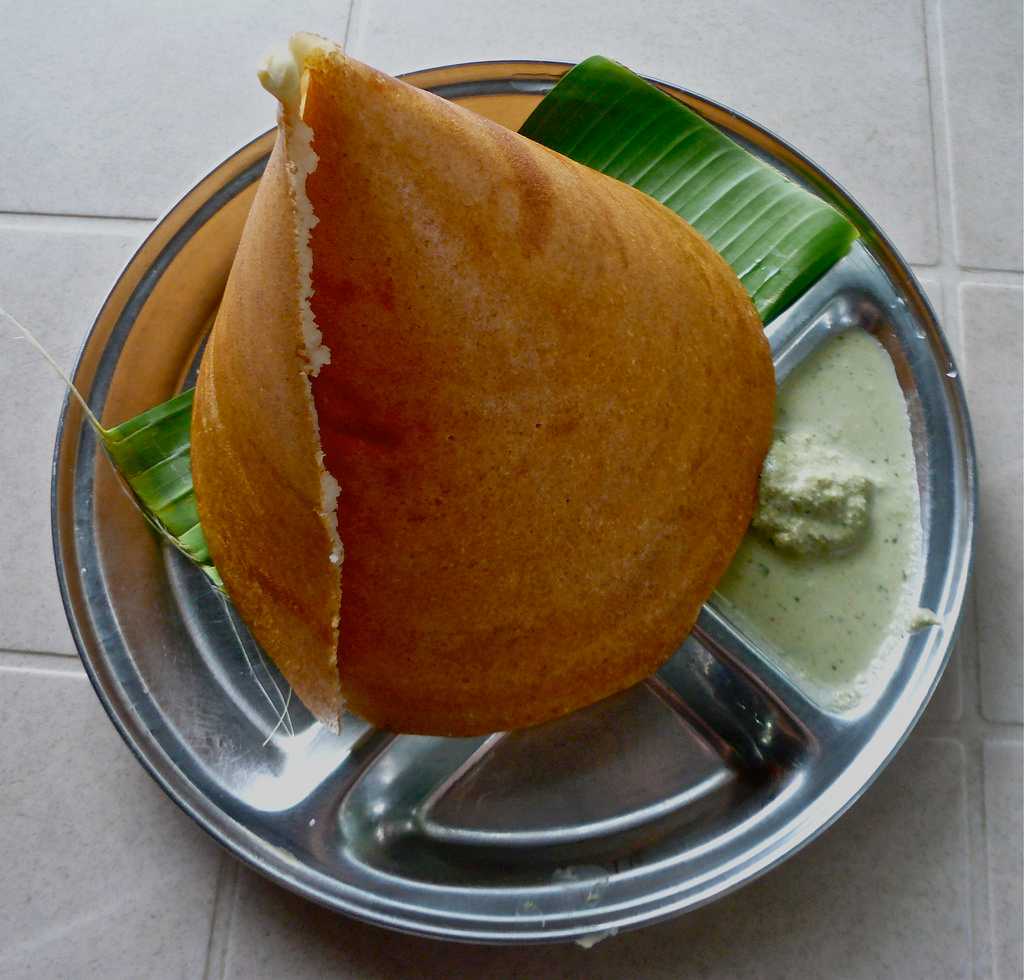 5. Allugedda
Allugedda is a dish of potatoes mashed with tomato, onion and black gram. They are usually served as a side dish with dosa or rice. Allugedda can be prepared as spicy and hot as one's preference.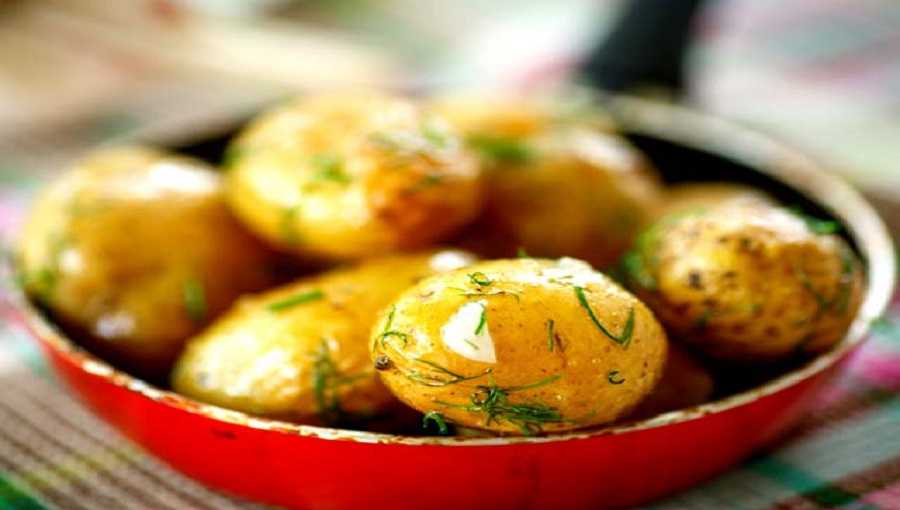 6. Mysore Pak
Mysore Pak is a simple but very famous sweet that is popular all across India. Mysore Pak is made from three ingredients only - Besan (Gram Flour), Ghee and sugar. The texture of the sweet feels rich due to besan and ghee. The sweet is widely distributed especially during Diwali.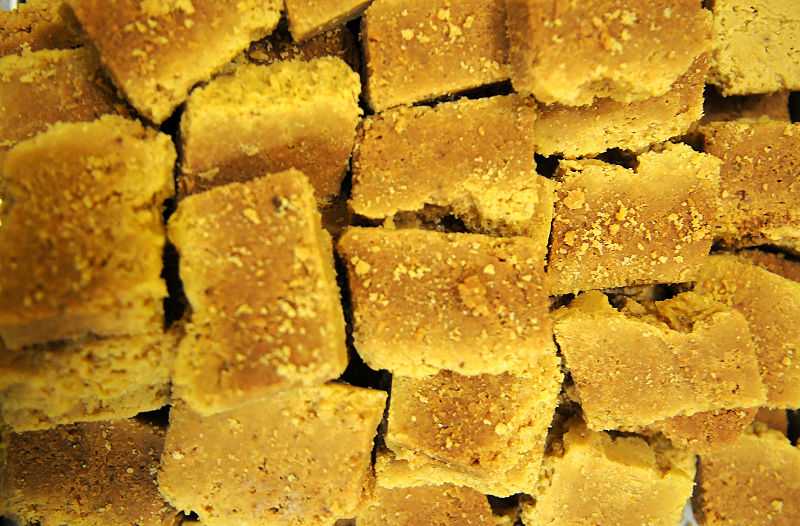 7. Coorg Pandi Curry
Pork or ?pandi? is considered to be a delicacy in Coorg. The meat is cooked in masala paste that results in its dark colour and spicy flavour. The dish uses an extract of fruit grown locally called ?kachumpuli? that results in its distinct sour flavour. The Pandi Curry is served with akki roti (rice roti) or rice balls.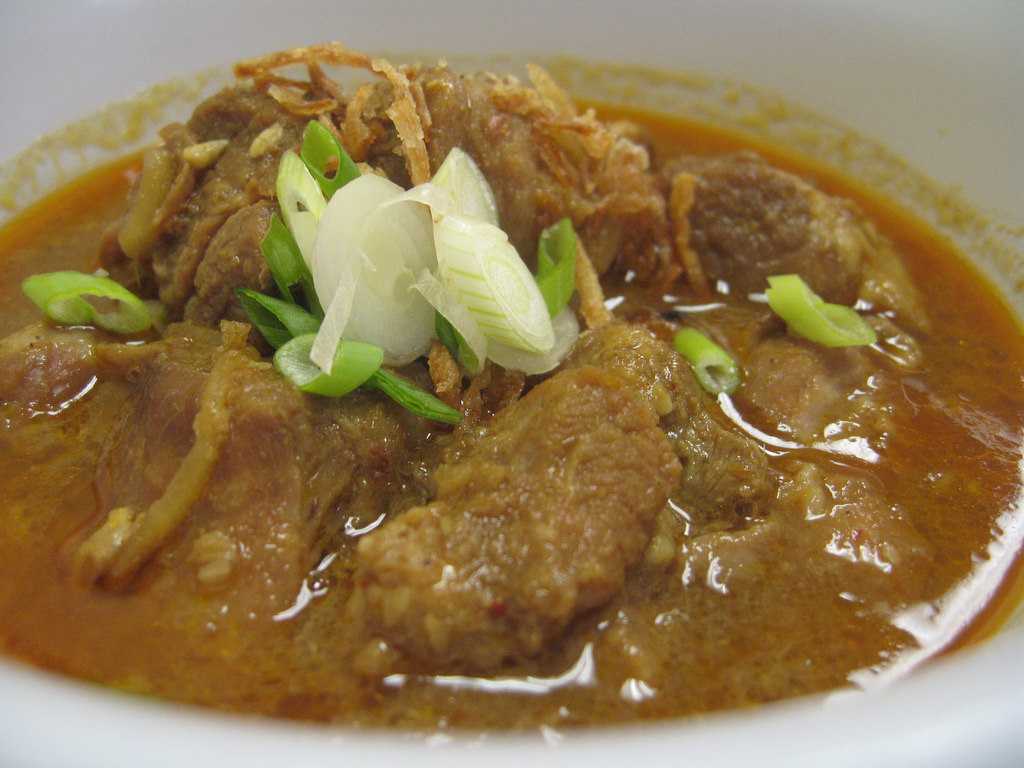 8. Haalbai
Haalbai is a famous sweet from Karnataka that is made from rice, coconut and jaggery. Coconut milk is also added to give a distinct coconut flavour and to help in combining the ingredients. The sweet is prepared during festive seasons. It can be served warm or cool as per one's preference.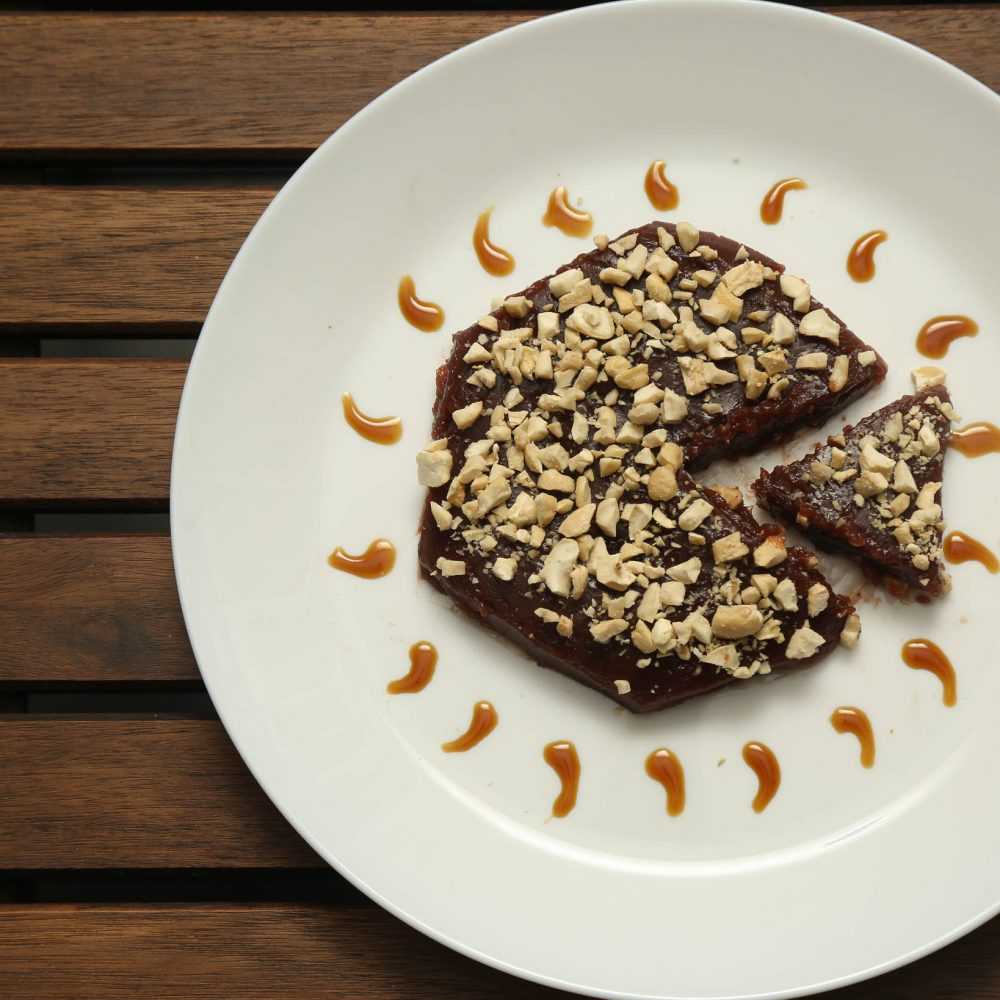 9. Bisi Bele Bath
Bisi Bele Bath is a traditional recipe of Karnataka that is prepared in every Kannadiga's home. The dish has a distinct coconut flavour and is available at any restaurant in Bangalore. The recipe is a complicated one that involves many vegetables and flavours but the dish is a must try.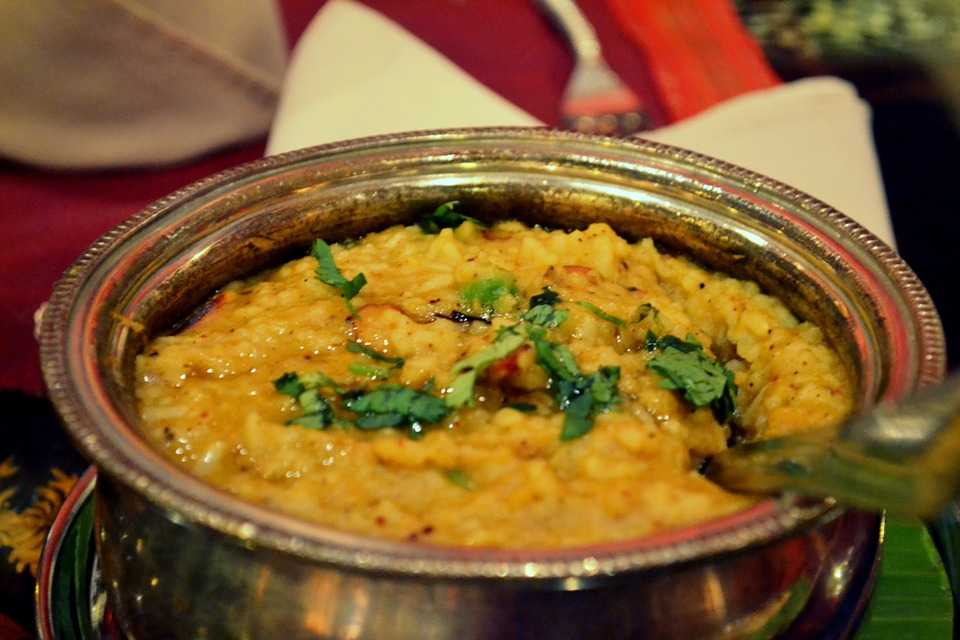 10. Rava Kesari
Rava Kesari is yet another sweet dish of Karnataka. The dish is made from semolina, ghee, dry fruits and Kesar (saffron). The Rava needs to be roasted properly to add texture to the sweet. There are many variations of Rava Kesari that include fruits like pineapple or banana for different flavours.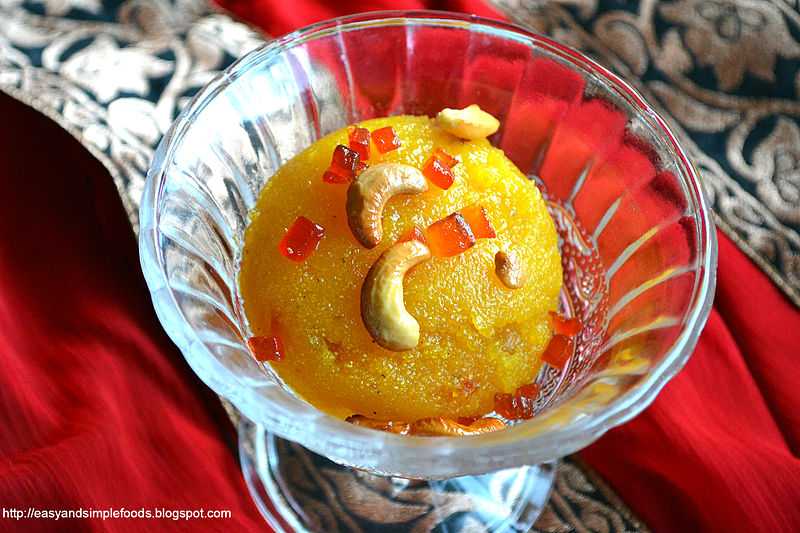 11. Mangalorean Biryani
The Mangalorean Biryani can be prepared with meat (usually chicken) or without. What makes the biryani ?Mangalorean? is the masala paste in which the biryani is made. This adds to the main flavour of the biryani. The paste consists of coconut, coriander seeds, cardamom, fennel seeds, clove, ginger, dry red chilli, garlic and cumin seeds. These ingredients are ground together to form a thick orange colour paste. The vegetables are then sautéed and mixed along with rice. Mangalorean Biryani is served with raita or curd.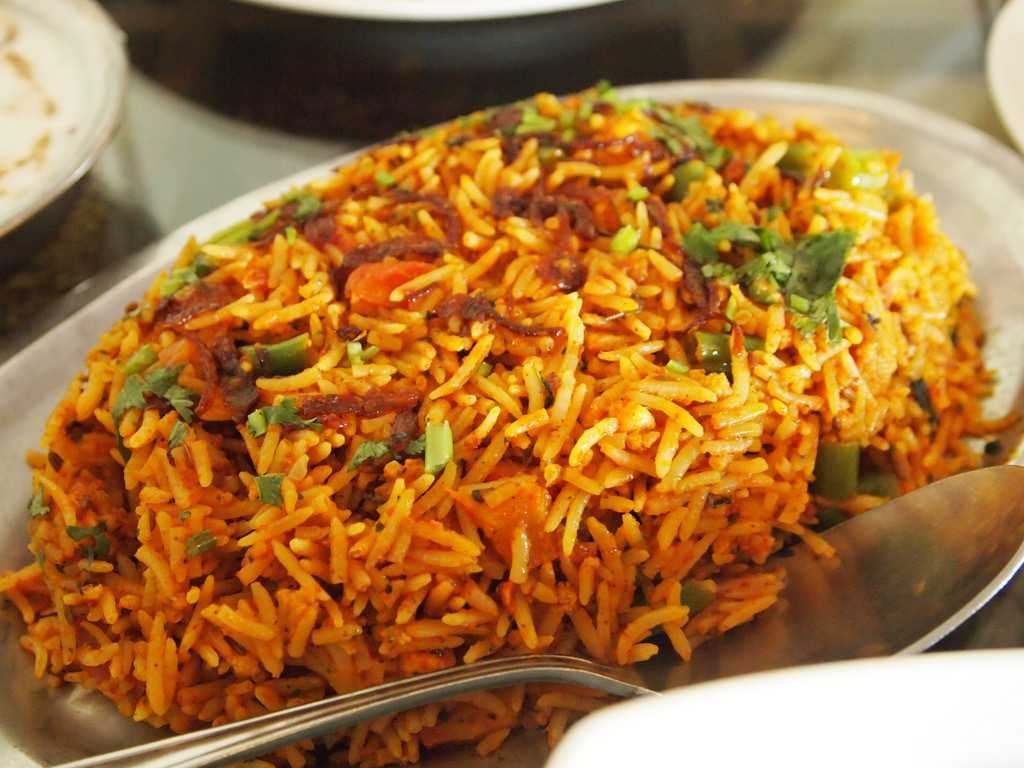 12. Kane Rava Fry
Kane Rava fry is an authentic dish of Karnataka. It consists of Lady Fish marinated in red chilli paste and then fried after being coated with semolina. The semolina gives the fish a crisp effect from the outside while being tender on the inside.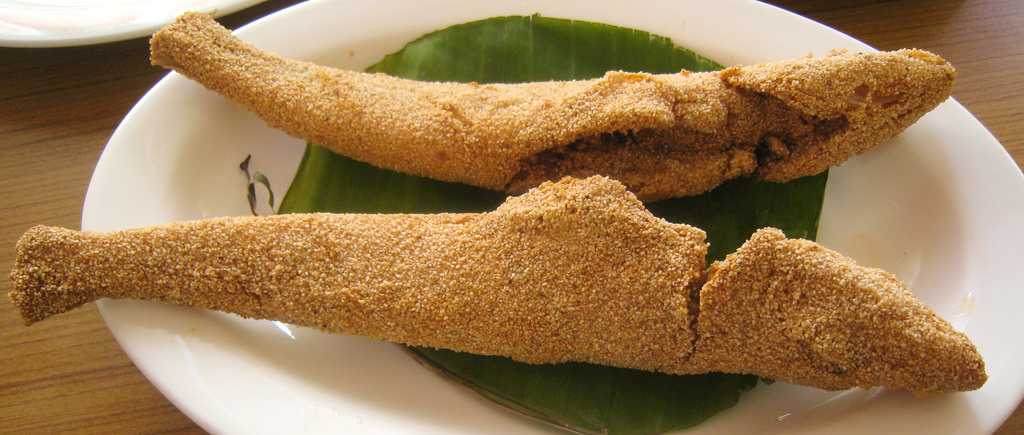 13. Udupi Sambar
Unlike the sambar from Kerala, Udupi sambar is a bit sweet with more spices. The sambar flavours consist of red chillies, coconut, hing (asafoetida), coriander seeds, fenugreek seeds and cumin seeds. The sambar is made up of chana and urad dal. Alternatively, tuvar dal can also be used. Sambar is served along with dosa and idlis and also goes along with rice.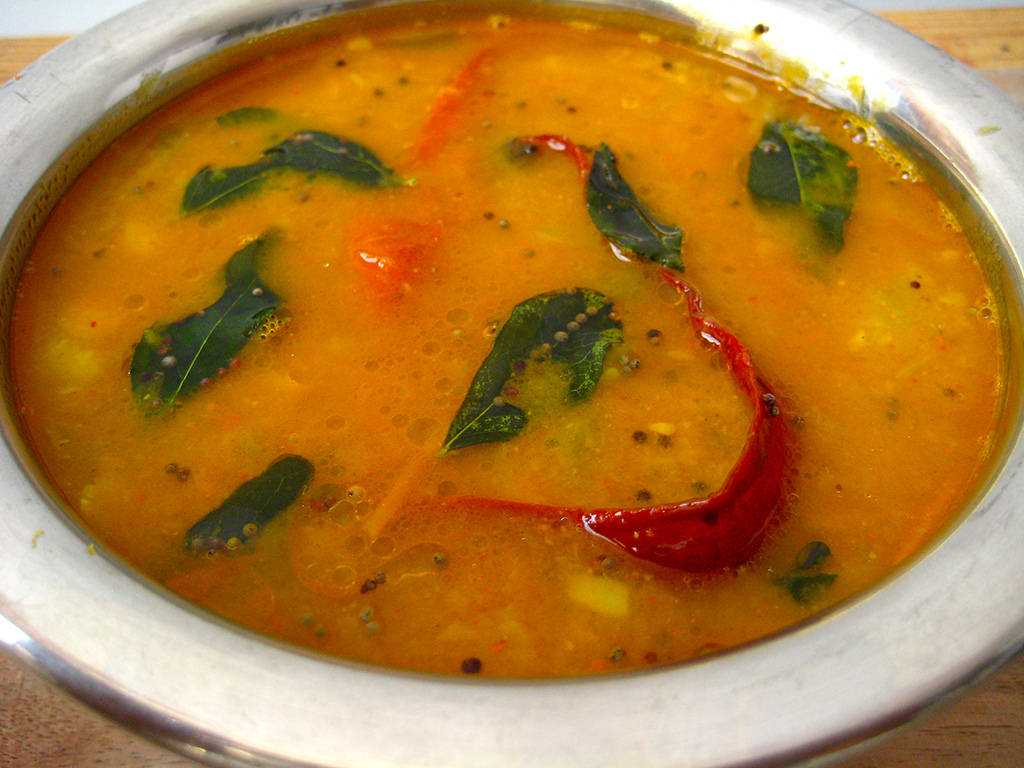 14. Mango Chutney
Raw mango chutney also known as Mavinakai chutney is made using raw mangos, coconut, urad dal and chillies. The chutney has become a favourite for all who have tried. It is served along with any dosa or rice, although, you can have it as a pickle on the side with almost anything.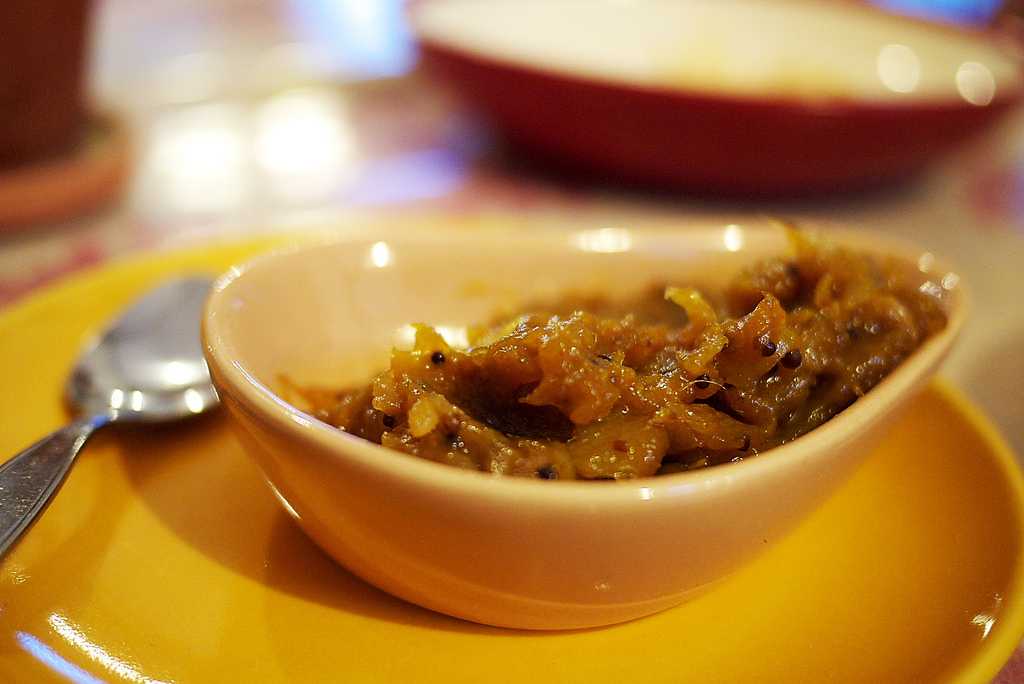 15. Mysore Bonda
Mysore Bonda is a form of fried snack from Karnataka. They are made from maida (all purpose flour) and yoghurt. They may also be prepared by using urad dal. They are served with coconut chutney and can be consumed with sambar as well.

16. Sagu
Vegetable Sagu is a very well known dish of Karnataka cuisine. It is a form of vegetable curry that is served with set dosa, roti, rice, Rava idli and poori. Sagu has a nice creamy texture acquired from coconut and poppy seeds. Whenever you will try sagu, you will be left wanting for more!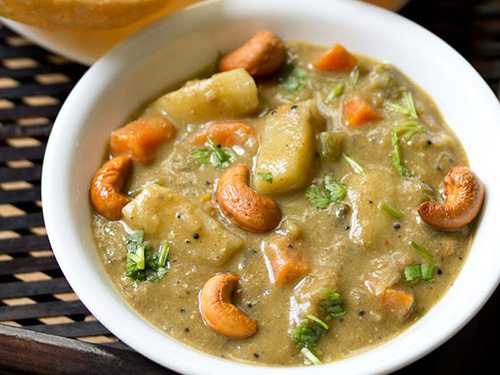 17. Pori Urundai
Pori means puffed rice or the kurmura that we eat. Pori urundai is a sweet dish that consists of puffed rice balls combined and coated with jaggery. The secret behind making the perfect pori urundai is to melt the jaggery to a particular state at a certain temperature. Pori urundai is consumed as a snack
Along with tea or coffee.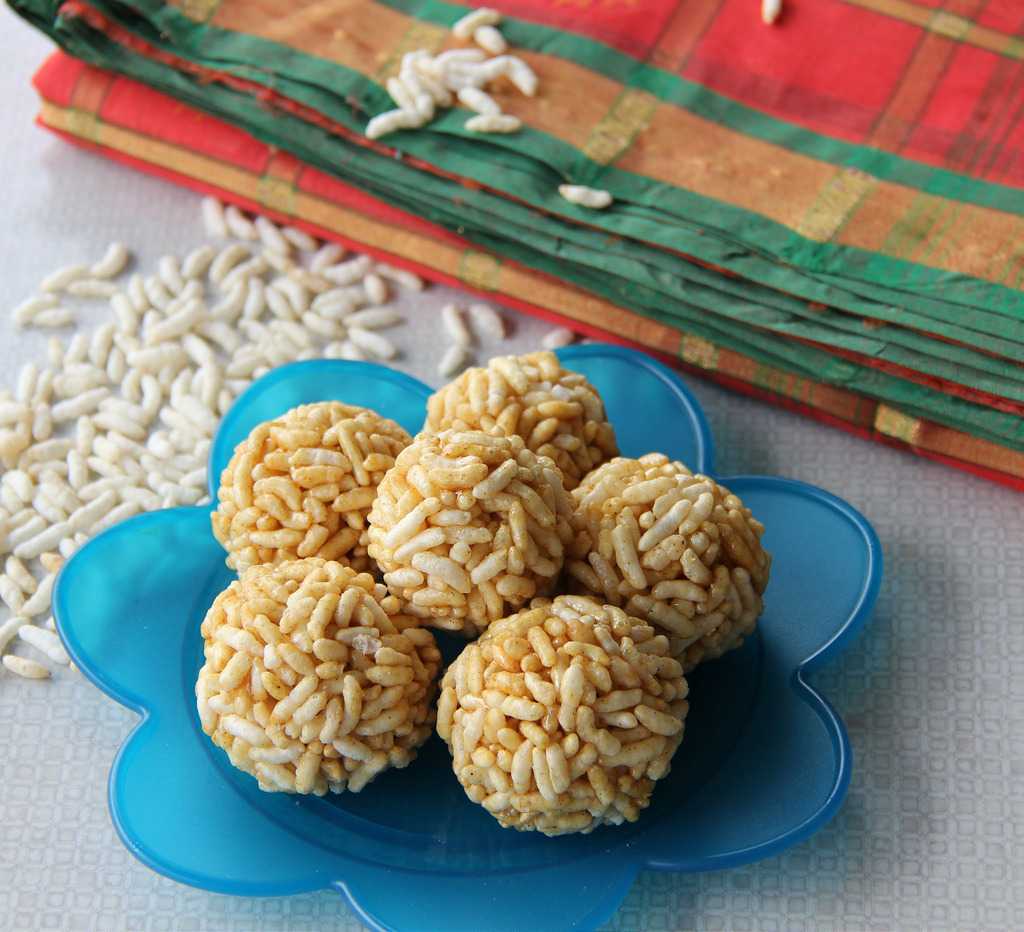 18. Maddur Vada
Maddur vada gets its name from the Maddur town that is 80 kilometres away from Bangalore. The vada has a crispy, hard crust and a soft core. The onion pieces in the vada make it very tasty and likeable by all. The vada is served with coconut or tomato chutney.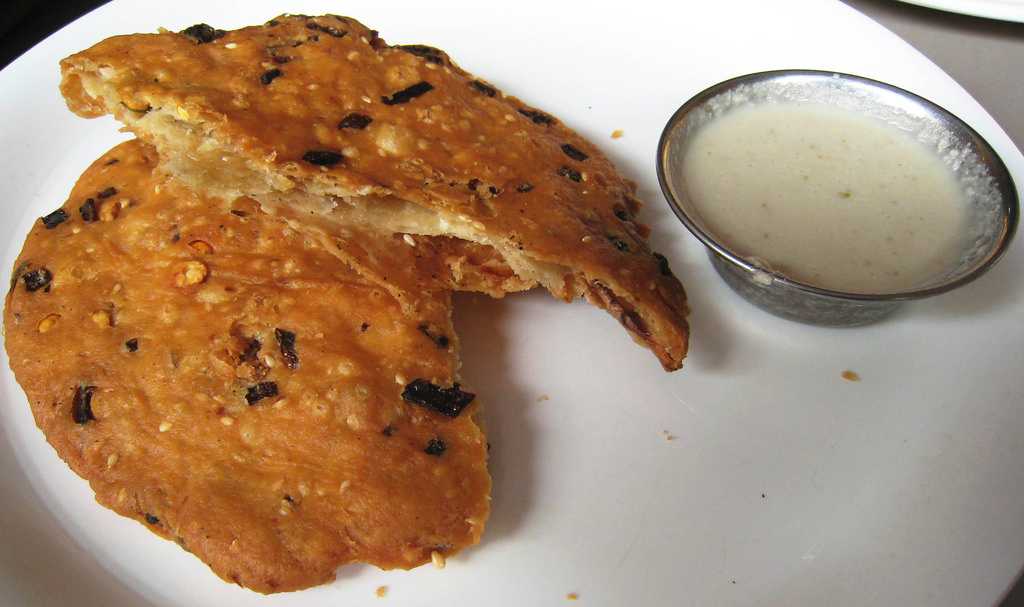 19. Chiroti
Chiroti is a traditional sweet of Karnataka that has gained a lot of popularity in Maharashtra. Chiroti is prepared using maida (plain flour). It is a fried flaky pastry of concentric circles that is sprinkled with generous amounts of cardamom sugar or dipped in sugar syrup.
The sweet is prepared during special occasions and festivals.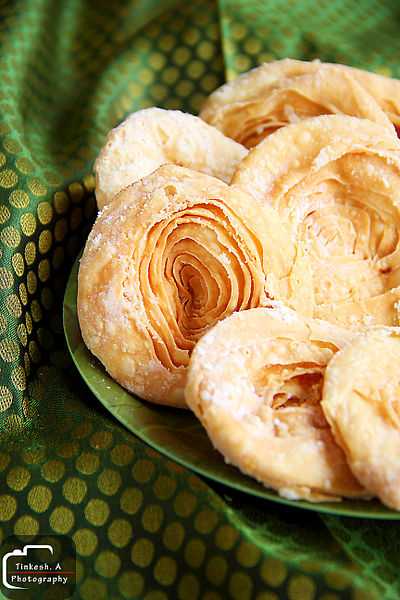 20. Tatte Idli
Idli needs no introduction. It is one of the favourite dishes in entire India. The famous idli of Karnataka is taste idli or plate idli. It is flattened idli that is huge (as big as roti) and is super soft to eat. The idli is served with chutney and sambar.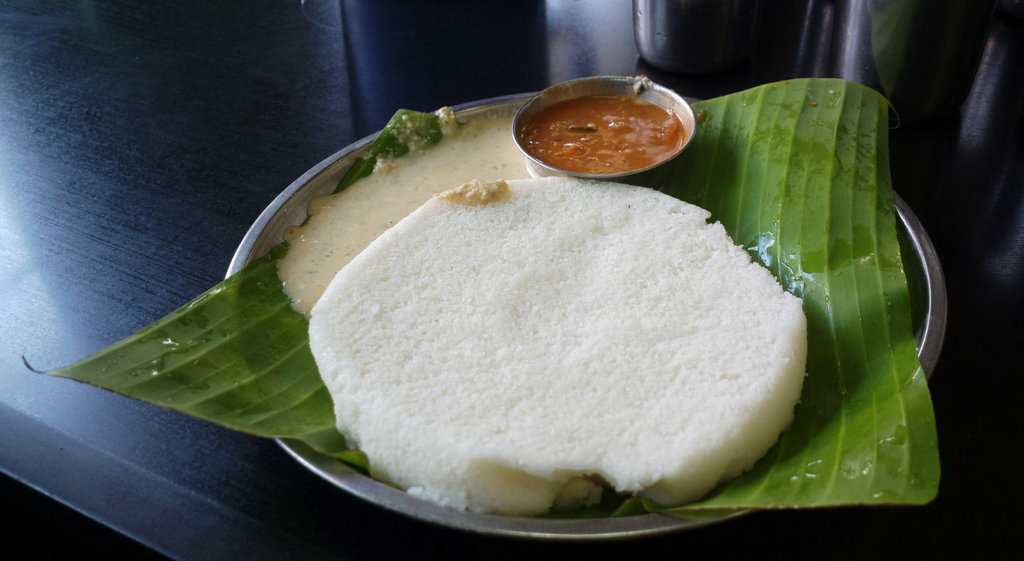 21. Chitranna
Chitranna is yet another famous food of Karnataka. Chitranna is lemon flavoured rice with vegetables. Instead of rice even poha or flattened rice can be used.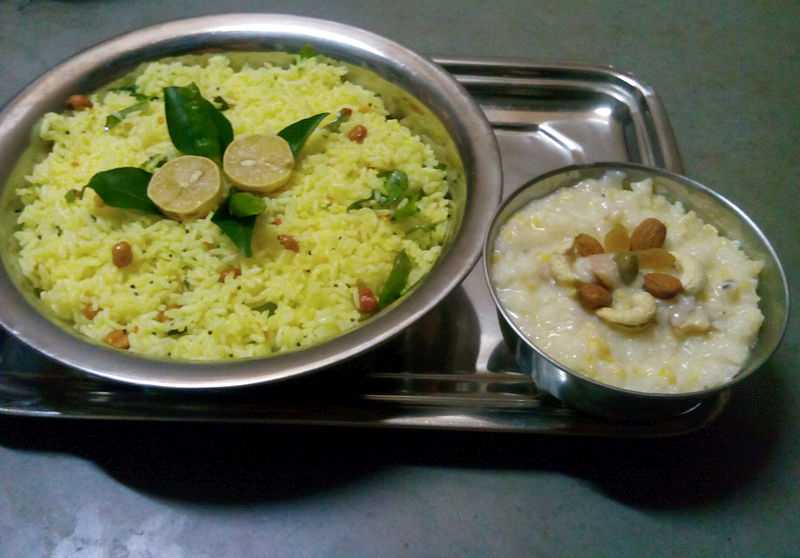 22. Khara Pongal
Pongal can either be sweet or spicy. ?Khara? Pongal is spicy Pongal which is served as breakfast in Karnataka. Pongal is served as a sole dish. The recipe requires equal proportions of rice and mung daal and therefore is a good breakfast option as it provides protein and carbohydrates.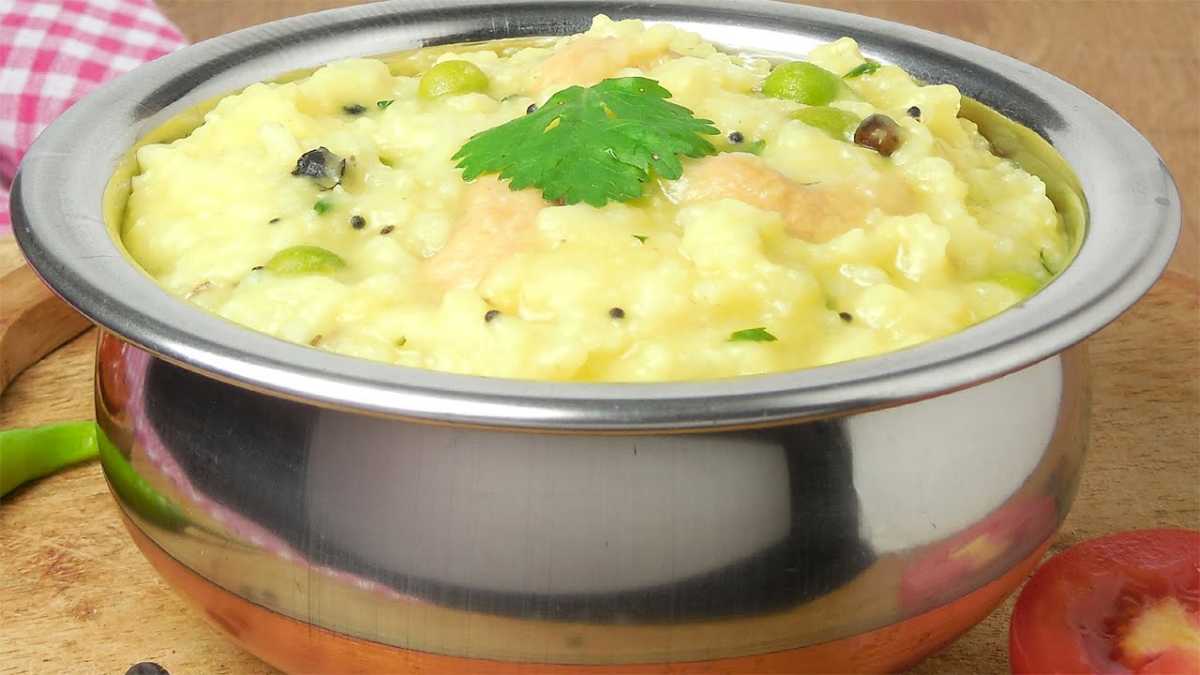 23. Gojju
Gojju is a curry-like dish that is very popular in Karnataka. It is a combination of sweet, sour and spicy flavours. Gojju tastes tangy and can be made from vegetables or meat or fruits like pineapple and mango.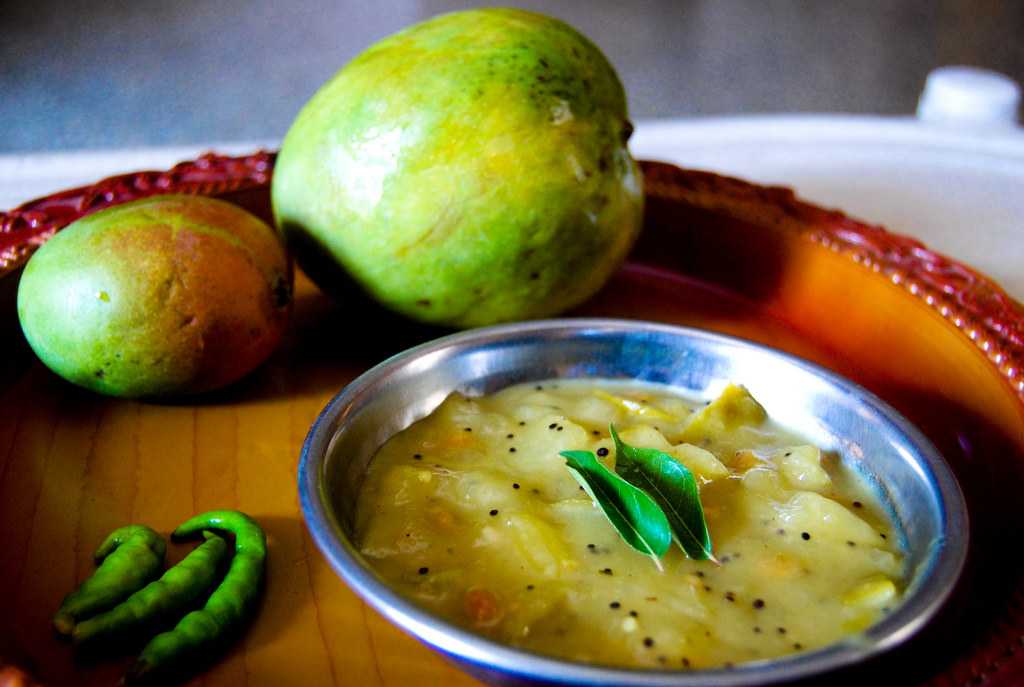 The people in Karnataka have created so many mouth-watering dishes even though most revolve around rice and curries. Most of their dishes have an authentic coconut flavour as they cook food in coconut oil. So if you are a chef, start your cooking and if not, well, now you know what you must eat on your next trip to Karnataka!