1. Padmavat Temple
A temple located inside the fortress is dedicated to the goddess Padmavati, this is one of the are major attractions. Goddess Padmavati is another form of Goddess Maha Lakshmi and is also called Alamelu. It is also used by the trekkers for overnight stay. This temple was constructed by Chatrapati Shivaji Maharaj himself.
2. Rameshwar Temple
You can enjoy the beauty of the Rameshwar temple which is located within the fort. This temple is dedicated to the Hindu deity Lord Shiva, also called Lord Rameshwar. There is a unique replica of Shiva Linga that dates back to the times of Shivaji, around the 1600s. This is a smaller temple that lies in the front yard of Padmavat temple.
3. Saibai's Tomb
Among Shivaji's eight wives, Sai Bhosale was his chief companion and his first wife too. It is believed that he loved Saibai a lot. But the beloved couple wasn't meant to be together for long. Saibai breathed her last at the Rajgad fort and a tomb was constructed in her memory.
4. Padmavati Lake
It is a small freshwater lake. Its walls are intact even today and this lake never dries up. The Chor darwaja or the secret doorway leads to the Padmavati lake directly. You can pretty easily spot small fishes in the Padmavati lake.
5. Alu, Pali and Gunjavane Darwazas
The fort is adorned by several doors including the Gunjavane darwaja, Alu darwaja and Pali darwaja. These darwazas are nothing but entrances to the Rajgad fort. And these elaborate doorways also served as guards to the fortress. The Alu darwaja was used in the olden times to connect the Rajgad fort to the Torna fort, but it now lies in ruins. There are several citadels as well. While the Pali darwaja, which is the main door of Rajgad fort, is still intact. There is also a secret back door that leads to the fort called the 'Chor Darwaja'. A steep, narrow and curved staircase that leads to it. This was built as a secret escape at times of crisis. Similar to the Chor darwaja, there's another secret doorway called the 'Madhe Darwaja' that extends from the Suvela Machi.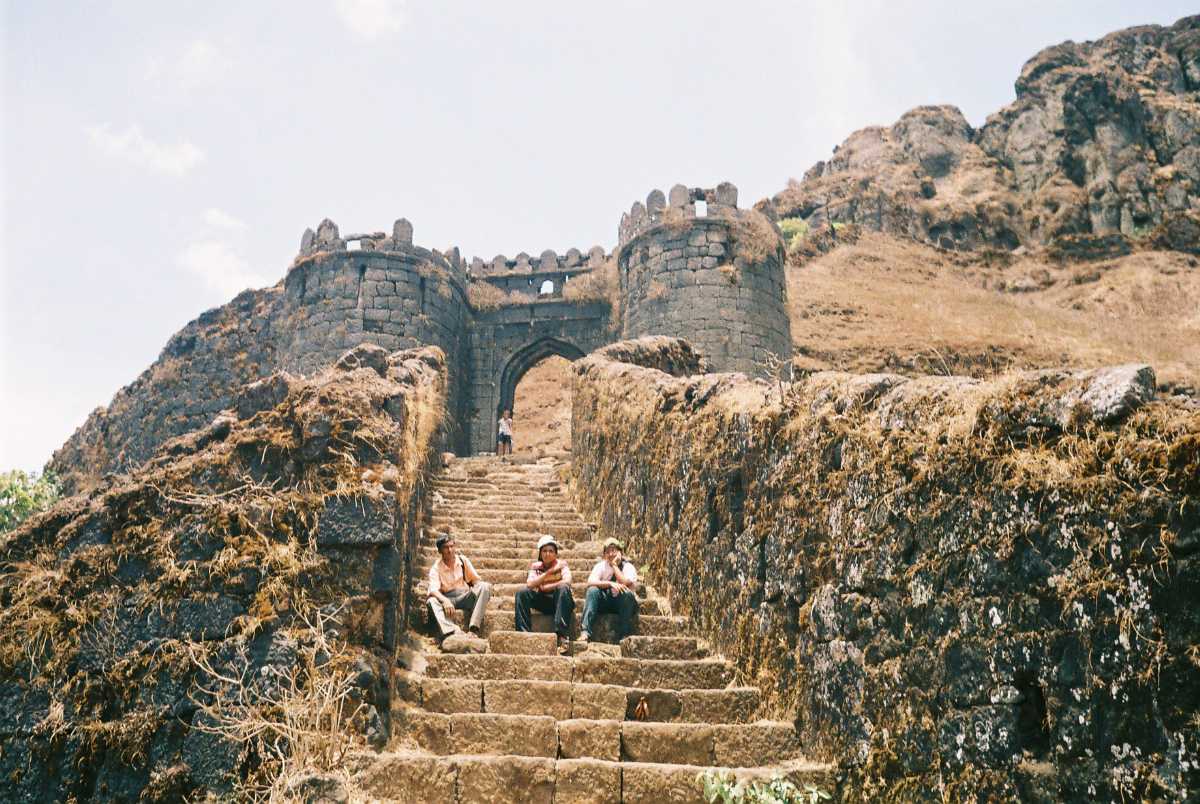 6. Machis
Rajgad Fort is also famous for the Sanjivani machi, Suvela machi and Padmavati machi. The Padmavati machi was used as the main structure to protect the fort, during the reign of Marathas.