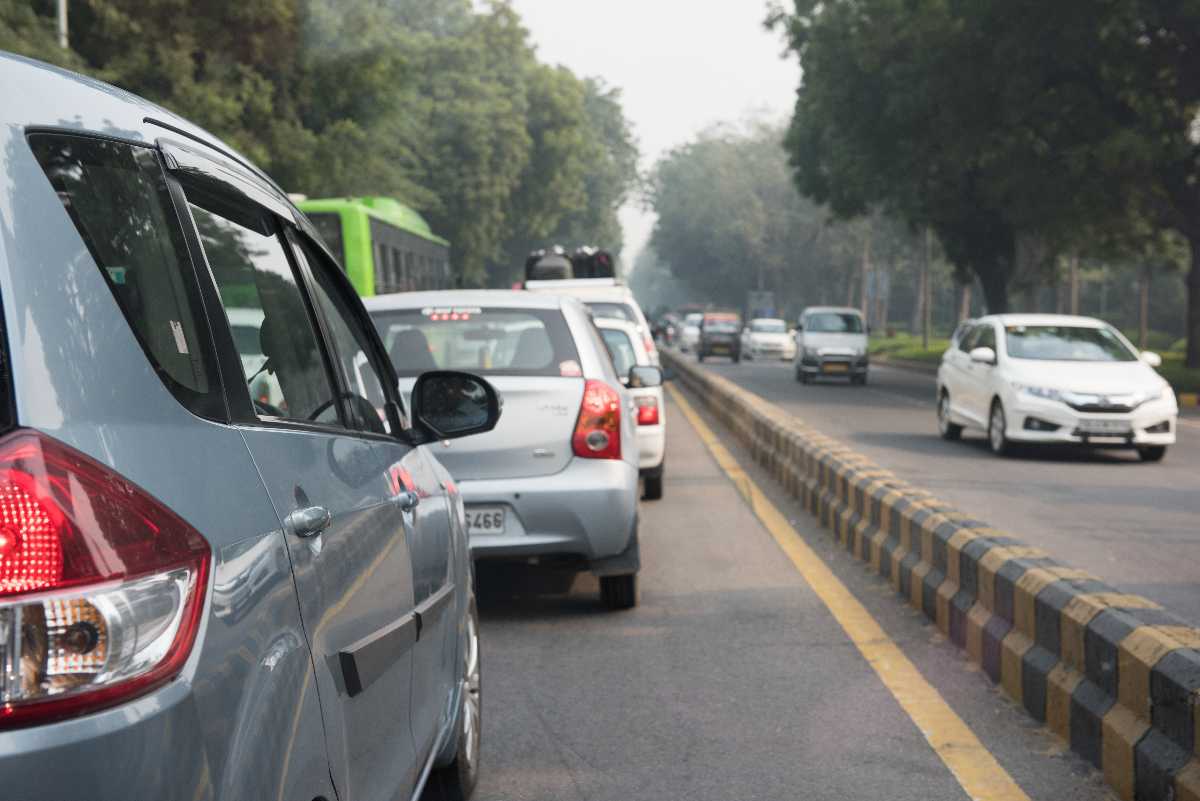 Taking the roadways to Mount Abu from Jaipur can be a good option for a long road trip other than taking a bus ride. Travellers can either rent a vehicle or drive their private cars to the hill station. This mode of transport would be costlier, but there is more convenience and freedom if one goes for it. Starting early is much recommended so that travellers can explore the attractions and destinations in between. With a few pitstops for refreshments, the complete drive would be a 13 to 14 hour-long journey. Day-time journeys are much recommended for a safe drive.
For those who want to book a cab, there are loads of options to choose from. Most people prefer online bookings. Hire Me Car, Clear Car Rentals, Rajputana Cabs, Carz On Rent, Book Cab etc. are the frequently used online taxi booking websites. They provide cab services for hatchbacks, sports utility vehicles, sedans, luxury and premium cars. The vehicle of choice can be booked to accommodate the number of passengers. For larger groups, there are minivans and tempo travellers available too. Certain cab service providers also offer packages instead of only a drop. These packages can include more than one destination on the way and also overnight stops and return journeys. Driving down the highways through the scenic surroundings, the cities, towns and hamlets of Rajasthan is one of a kind experience and can be witnessed only through a road trip.
The Routes That Can Be Taken
Route 1 - The NH 48 Route
485 Kilometres, 12 hours approximately
NH 21 – NH 248/ Ajmer Road – NH 248 – NH 48 – Ajmer Bypass/ NH 58 – Beawar Bypass – NH 25 – NH 14 – NH 458/ NH 162 – Nh 62/ Pali Flyover/ SH 67 – NH 27 – Service Road – Abu Road – Panduri Road – SH 11. Mount Abu is 1.2 kilometres ahead.
Route 2 - The NH 58 Route
510 Kilometres, 12 hours 30 minutes approximately
Sardar Patel Marg/ NH 248/ NH 21 – NH 248/ NH 21/ Ajmer Road – NH 48/ NH 248/ NH 21 – NH 48 – NH 448 – NH 58/ Ajmer Bypass – SH 16 – SH 62/ NH 162 EXT – SH 62/ SH 16 – SH 32 – NH 27 – Take the service road – Bear left to get on to Abu Road – Panduri Road – SH 11. The hill station is about 1.2 kilometres away from Panduri Road.
Route 3 - The NH 52 Route
560 Kilometres, 13 hours approximately
Sansar Chandra Road, Jaipur – Sardar Patel Marg, Jaipur – NH 21 – NH 248 – SH Satish Chandra Agarwal Circle – Sardar Patel Marg – Sahkar Marg – Tonk Road – E P Chauraha/ NH 52 – NH 148D/ SH 37A – SH 26 – NH 148D – NH 48 – SH 12 – Take the service road – NH 758/ SH 12 – Bypass Road/ SH 12/ NH 758 – NH 758 – NH 58/ Udaipur Bypass – Take the service road and get on to Abu road – Panduri Road – SH 11. About 1.2 kilometres ahead is the hill station, Mount Abu.
Road Condition
All the three highways that lead to Mount Abu from Jaipur are a part of the network of national highways. They are decently maintained, but some areas could be affected by extreme weather, traffic and reconstruction. These are all 4-lane highways with toll booths and road signs. The traffic capacity of each route is high, especially during peak hours. Driving through the scenic terrain of Rajasthan is smooth for most of the stretch and enjoyable too.
Eating Options
The national highways have several hotels and restaurants that serve delicious food. The Om Sai Hotel and Restaurant, Jagdamba Restaurant, Pardeshi Restaurant, Chaudhari Highway Hotel, Rajbhog Bhojnalay etc, are some of them. Basically, one can find many restaurants and bhojanalay near every town or hamlet on the routes that lead to Mount Abu. Most of them serve delicious Rajasthani or Marwari Cuisine, but one can also find many cafes, fast food centres including international fast food chains and even restaurants that service cuisines like Chinese, Punjabi, South Indian etc.