Several festivals related to Lord Krishna that are here celebrated are:
Janmashtami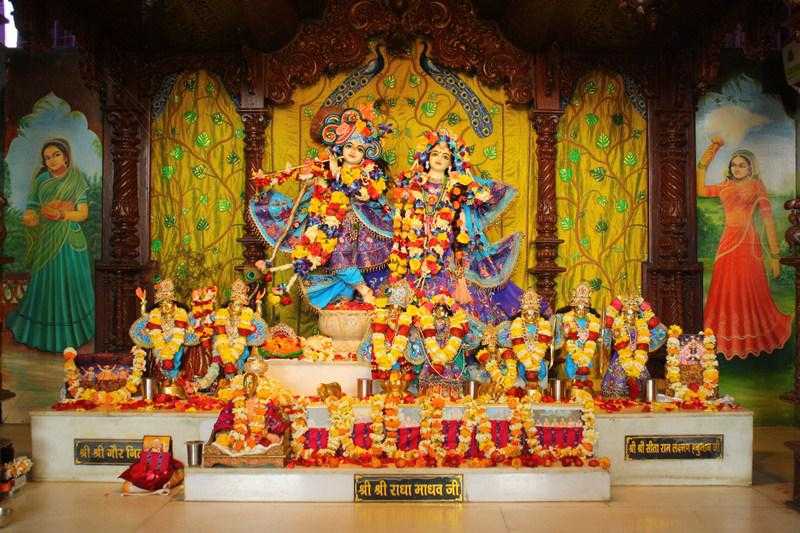 Sri Krishna Janmashtami marks the birthday of Lord Krishna. The date varies according to Tithi in the Hindu calendar, but it usually occurs in August. The entire temple is white-washed and cleaned before this occasion, and it is the most crowded on Janmashtami. The idols are bathed in fragrant oils and other essentials like turmeric powder, milk, ghee, saffron, yoghurt and fresh fruit juices. They are then dressed in new attires and jewellery and provided with Chhapan Bhog (a form of a multi-ingredient platter) as prasad or holy offering.
Radhashtami
The birth of Srimati Radharani is celebrated in September with dates varying according to the Hindu calendar. On this day, the entire temple is decorated with garlands and flowers, with a grand bathing ritual carried out in the goddess's name. The statue of Srimati Radharani is further served with the traditional platter or Bhoga that is made at the temple itself.