1. Karauli City Palace
The Karauli Palace was built in the 14th century by Arjun Pal. In the 18th century the palace was reconstructed by Rajsas Gopal Singh. The palace is beautifully built by using red, white and off-white stones. The walls have intricate carvings painted in bright colours. The Palace is magnificent and a must-visit.
2. Kaila Devi Temple
Located on the serene banks of Kalisil River, Kaila Devi Temple is situated at a mere distance of 23 km from Karauli city. The temple is dedicated to one of the 9 Shakti peeths of Goddess Durga. The temple is beautifully built and visited by a lot of devotees.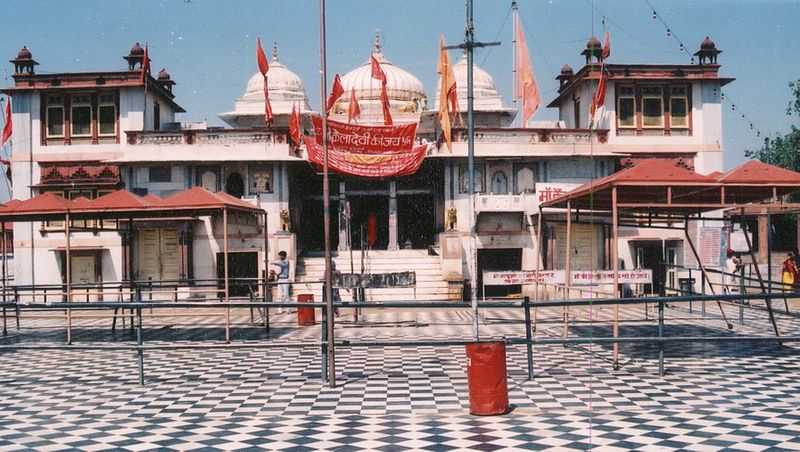 3. Shri Mahavirji Jain Temple
This temple is dedicated to Lord Mahaveera. Shri Mahavirji Jain Temple is an important pilgrimage for the Jain community. The temple has spectacular architecture and the idol inside the temple is very old. There are beautiful carvings made of gold of different mythological situations inside the temple which attracts a lot of devotees and travellers.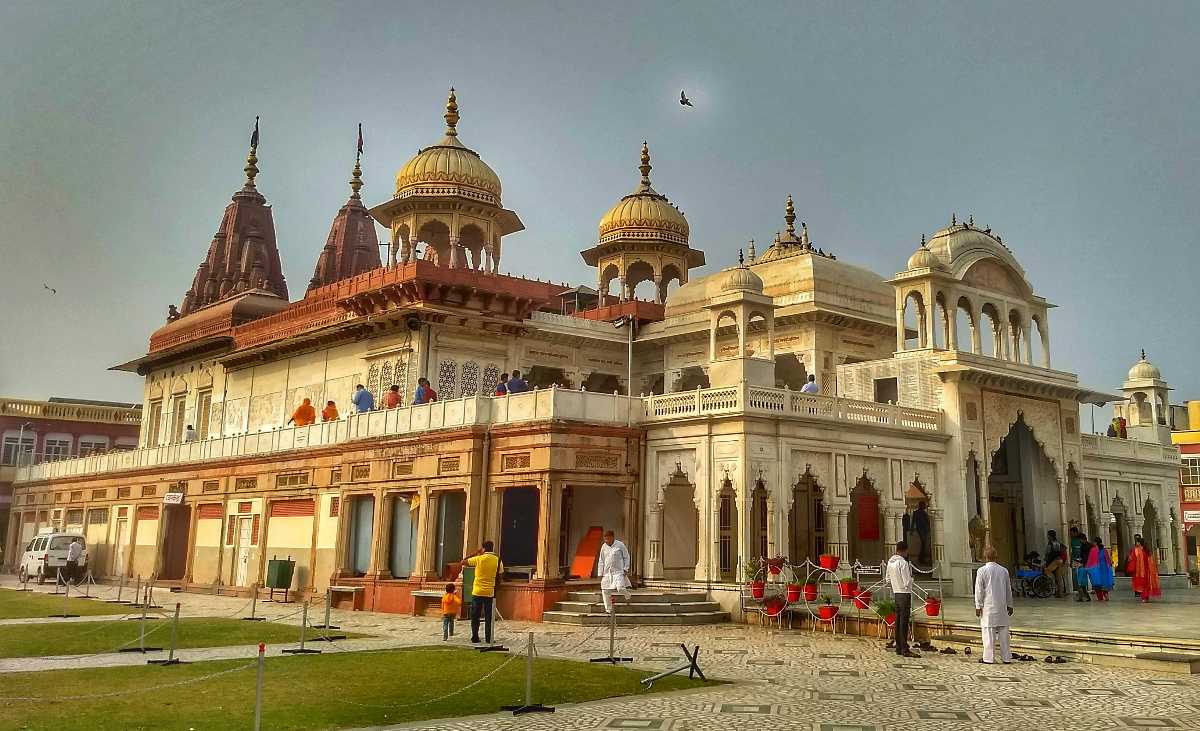 4. Madan Mohanji Temple
Dedicated to Lord Krishna, Madan Mohanji Temple is situated on the banks of Bhadravati River. The idol of Krishna is very old and is believed to be brought by Shri Gopal SInghji from Ajmer. The temple is colourful and a lot of people visit it to pray and seek blessings.
5. Nakkash ki Devi Gomti Dham
Located on the banks of Jalsen Talab, Nakkash Ki Devi Ghomti Dam is a sacred Hindu religious place. The temple houses idols of Durga and is prayed to with great devotion. The serene pond adds to the piousness of the place.
6. Gufa Temple
Gufa Temple is located in the dense forests filled with wild animals. If you want to visit this original Kaila Devi temple, you will have to cover a distance of about 8 km by foot. Be careful while going into the forest as the animals are harmful and can attack.
7. Mehandipur Balaji Temple
Mehandipur Temple is dedicated to God Hanuman and is situated in a town. The temple is believed to a pious place where healing and exorcist activities are undertaken to wade off evil spirits. This temple is therefore visited by a lot of people every year.
8. Bhanwar Vilas Palace
This palace was built in 1938 under the supervision of Maharaja Ganesh Pal Deo Bahadur, the ruler of Karauli. The palace is craft fully built with antique fittings and carvings. The palace was made for the royals to habit in and hence is spacious. The Bhanwar Vilas Palace is now partially turned into a heritage hotel where you can stay and enjoy the royal treatment.
9. Timangarh Fort
Built-in the 12th century and later reconstructed in 1244 by Raja Timanpal, this palace is very mysterious. The temple is believed to house stone idols and sculptures that are hidden under the complex. The architectural beauty of this fort along with religious and geometrical patterns is worth seeing. A tranquil lake is situated near the fort making it more attractive.
10. Ramathra Fort
Located at a distance of 15 km from Karauli, Ramathra Fort is magnificently built and is believed to be at least 4 centuries old. The fort houses a Ganesh Mandir and a Shiva mandir. The marble idols are beautifully crafted by 18th-century craftsman. The lake and countryside complete the picturesque beauty of the fort.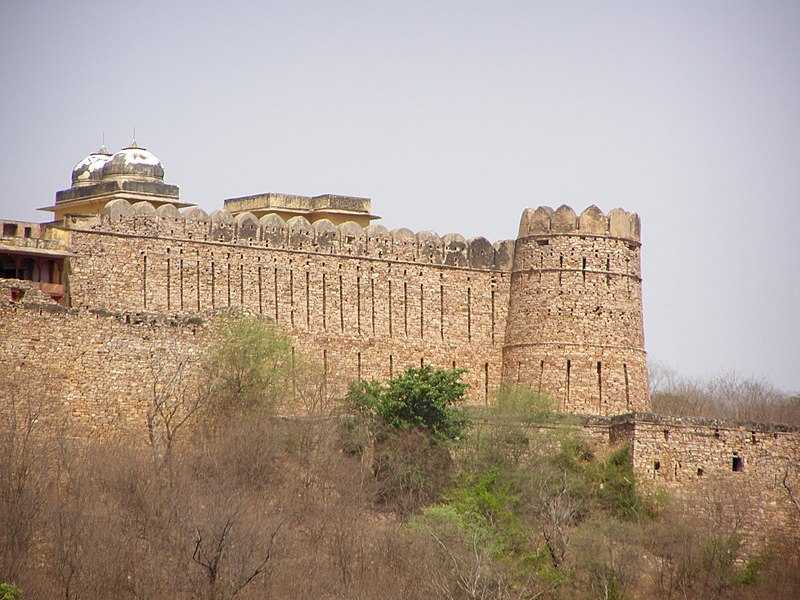 11. Chhatri of Raja Gopal Singh
Embellished ith beautiful paintings, Chhatri of Raja Gopal Singh is situated outside the Nadi Gate. A beautiful river lies next to the place that magnifies its beauty. A lot of people come to visit this place every year.
12. Gadhmora
Gadhmora is an ancient village named after its ruler, Raja MorDhwaj. This village is believed to have existed since Lord Krishna's epoch. An annual fair is organized here every year during Sankranti and people visit this village also because of a pristine kund that is located here.
13. Kailadevi Wildlife Sanctuary
The Kailadevi Wildlife Sanctuary is located near the Kaila Devi Temple. Spread over an area of 680 sq km, this sanctuary is home not only a lot of animals and birds but two rivers, namely Banas river in Westside and the Chambal river located in a southeast direction. Animals including Nilgai, Chinkara, wild hog, wolves, bears, tigers, wild pigs, Jackal and sloth. You can even see a number of beautiful birds and some rare birds namely, Kingfisher and Sandpipers fluttering their wings. The lush greenery and the lakes inside the park also make it a favourite picnic spot amongst travellers. If you want to explore the place properly, you can opt for a jeep safari that will give you a full tour of the wildlife sanctuary.