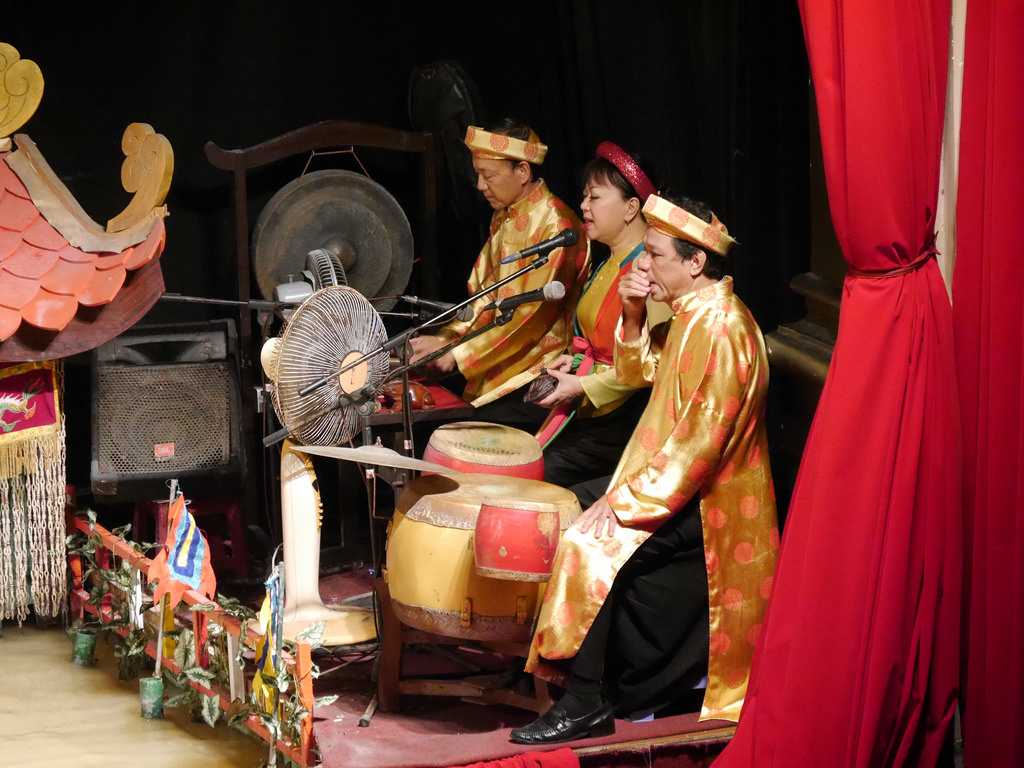 The water puppet shows in the Golden Dragon Water Puppet Theatre are accompanied by a live orchestra that supports the performances by playing traditional songs and folk music. The singers narrate different stories in a local language, which is incomprehensible by foreign tourists as there is no English commentary. The Golden Dragon Water Puppet Theatre has a seating capacity of 200, designed by keeping the comfort of the audience in mind.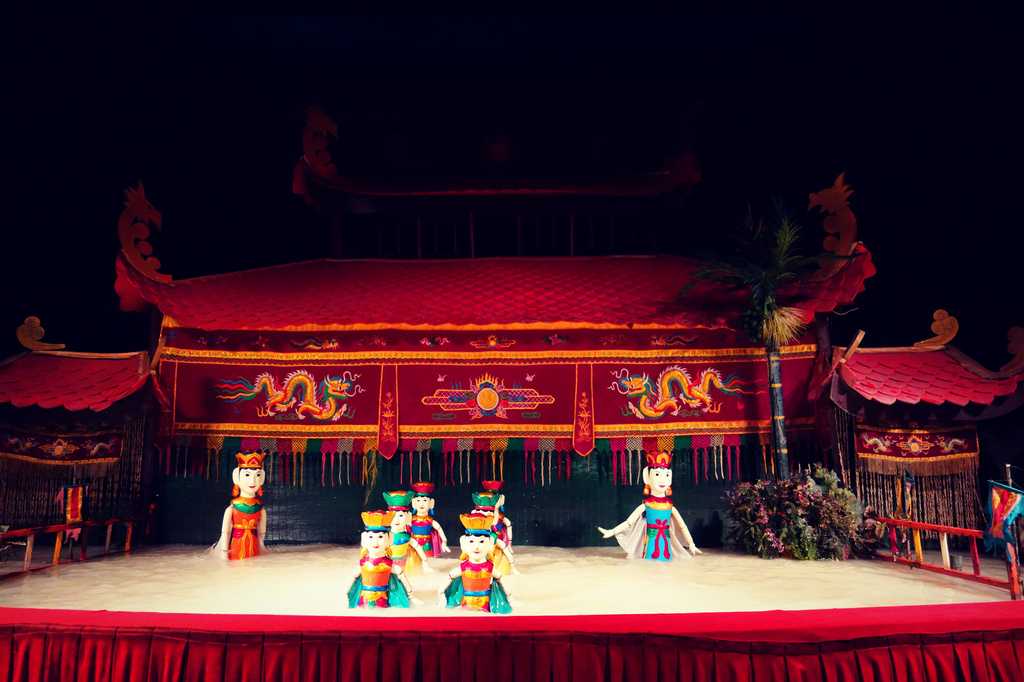 The puppet show is performed in a pool covering an area of 4-square metres. The surface of the water acts as the stage, and the puppets range from water fairies, farmers, fishes and dragons. The stage is fitted with a modern sound system, props and lighting to give the audience the best experience. The art of water puppetry has different characteristics from those relevant in conventional puppetry. The common elements that can be noticed in water puppetry are the theatrical water surface, multiple backdrops, decorated flags, port code and parasol.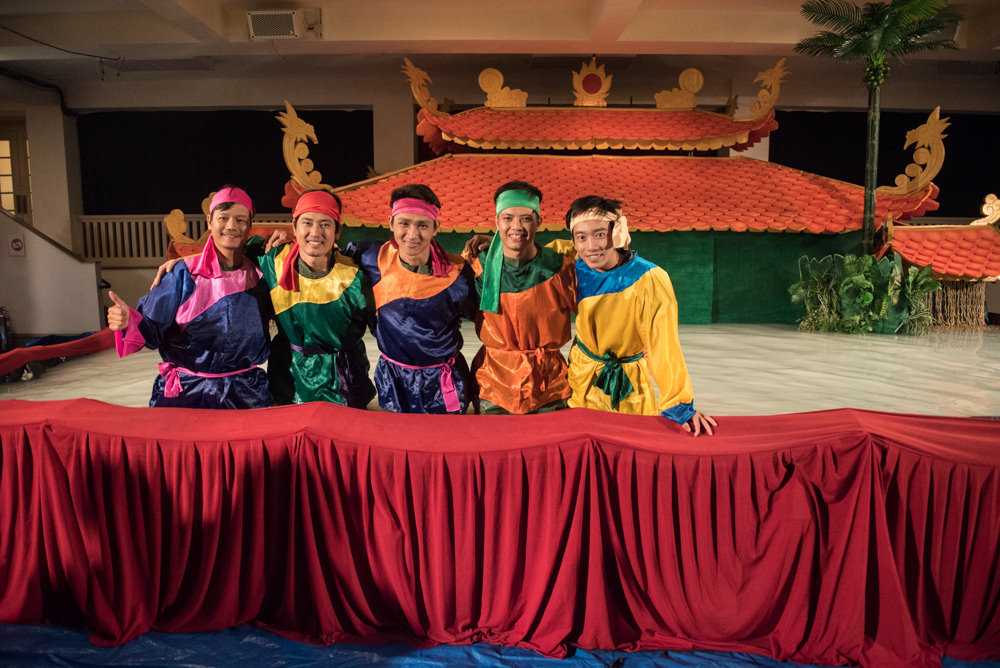 The working mechanism of water puppet shows has been kept a secret for centuries. Nobody knows how this happens, as the puppeteers are careful in safeguarding this phenomenal illusion. They have their own dialect for communicating with each other and special code words about specific techniques, in case someone is eavesdropping. The way a puppeteer controls the intricate movements of the puppets blindly is the major illusion of these water puppet shows. The puppeteers hide behind a split-bamboo screen decorated in the form of a temple's facade. They manoeuvre the puppets through a mechanism of long bamboo rods and string that is present beneath the water surface. These performances depict the vital role played by water in all aspects of life. The acts proceed in a sequence, and the audience gets to enjoy many parts of the performance namely Flags festivals, Dragon Dance, Lion Dance, Buffalo baby playing the flute, agriculture, catching the duck and many more. The puppet show is performed entirely in Vietnamese, but the performance is so mesmerizing that you will be able to understand and enjoy it thoroughly. This extraordinary art form is very famous and has won many international awards.