One cannot avoid the huge Binh Tay Market while touring District 5 of Ho Chi Minh City and Cholon. However, there are a few other attractions here too:-
Thien Hau Pagoda:
Also known as Ba Thien Hau Pagoda, this Chinese temple is dedicated to the Chinese Goddess Mazu who protects the sailors. Thien Hau is one of the primary temples in Cholon with hundreds of locals and visitors paying a visit to the temple. The two turtles present within the premises are believed to be protectors of the deity with the goddess being paraded through the streets on the 23rd day of the third lunar month each year.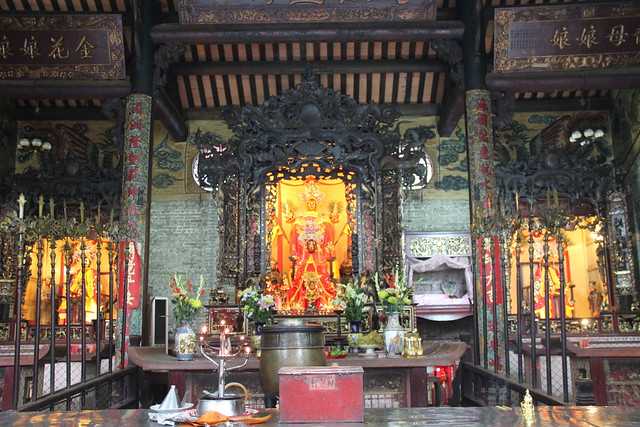 Quan Am Pagoda:
This yet another pagoda showcasing Chinese architecture that is revered by both the Chinese and Vietnamese population. Guanyin, the Chinese form of Lord Buddha is worshipped here.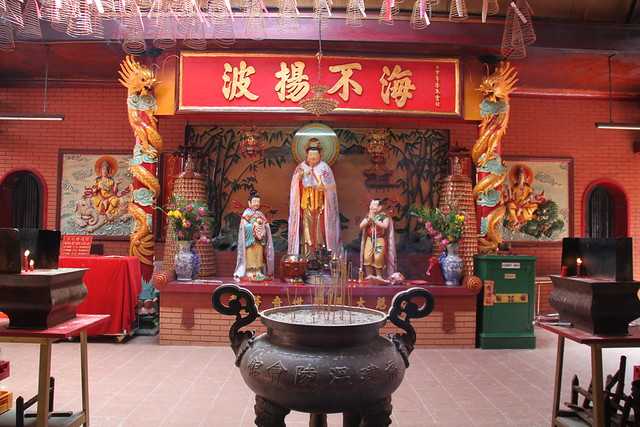 Jamail Mosque:
This is in stark contrast to the ornate and elaborate pagodas found in Cholon. Built by South Indian Muslims in 1935, this mosque is the primary place of worship for the Malasian and Indonesian communities of Saigon now.
St Francois Xavier Church:
This church is on the sightseeing map of every tourist visiting Cholon as it was the place where President Diem had been captured by the military during the 1963 coup d etat.