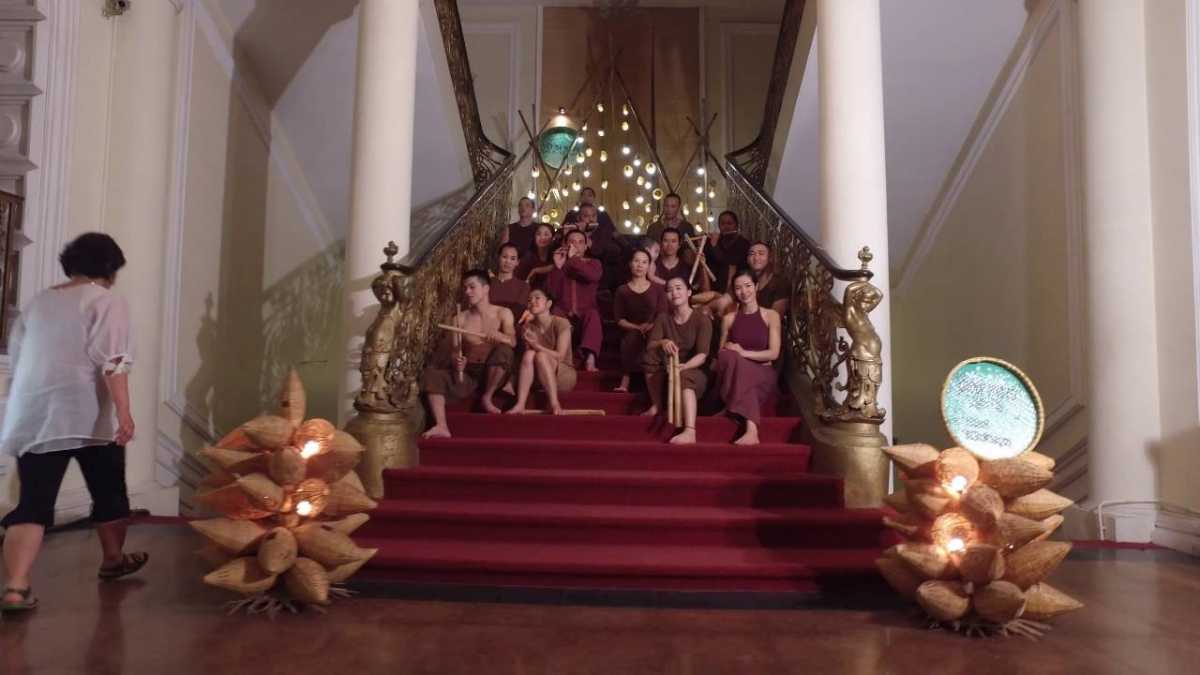 There are a variety of classical performances, plays, opera and ballet shows, and traditional Vietnamese dance and music shows that take place at the Saigon Opera House. The show timings and tickets can be accessed through the websites - Lune Production and Ho Chi Minh City Ballet Symphony Orchestra and Opera. Some of the famous shows here include:
1. AO Show:
The world wide acclaimed AO Show is an incredible blend of martial arts, contemporary dance and visual scenes from rural Vietnamese life. AO translates from the Vietnamese term Lang Pho to mean village and city. The show takes you on a memorable journey from Vietnam's countryside and villages to its urban settings and city life.
2. The Mist:
Through colorful lights and vivid paintings, the Mist is the story of Vietname farmers and how they brace themselves to deal with the challenges of a tough rural life in the countryside. With lilting music and beautifully choreographed dances, the show portrays the trials and tribulations of the ordinary farmers and their extraordinary courage in times of adversity.
3. Teh Dar:
The poetic Teh Dar show depicts the lives of the Vietnamese highlanders. Featuring many interesting prop-aided performances like the bamboo cirque and basket boats, the show weaves a story focussing on Vietnam's rich cultural traditions. It is a stunning ode to the Vietnamese tribals.