St. George Church:
The Street of Harmony begins with the St. George Church which was built by the British East India Company in 1819 and is one among the oldest buildings in Penang. There is a memorial outside the Church in the remembrance of Sir Francis Light. The church showcases Greek architecture.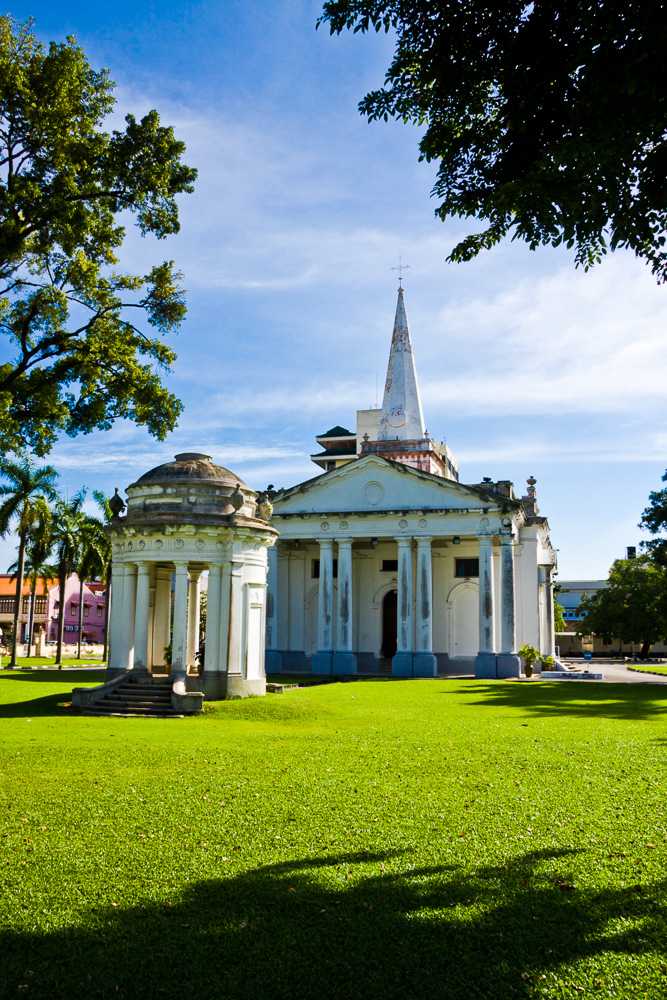 Goddess of Mercy Temple:
The temple was initially built in honour of the sea goddess and survived two wars. With the growing population of Cantonese and Hokkien clan, Goddess Mazu was replaced by the Goddess of Mercy Guanyin. A lot of people come to the temple during the Chinese New Year to seek blessings of Kuan Yin Ma for a prosperous and healthy year ahead.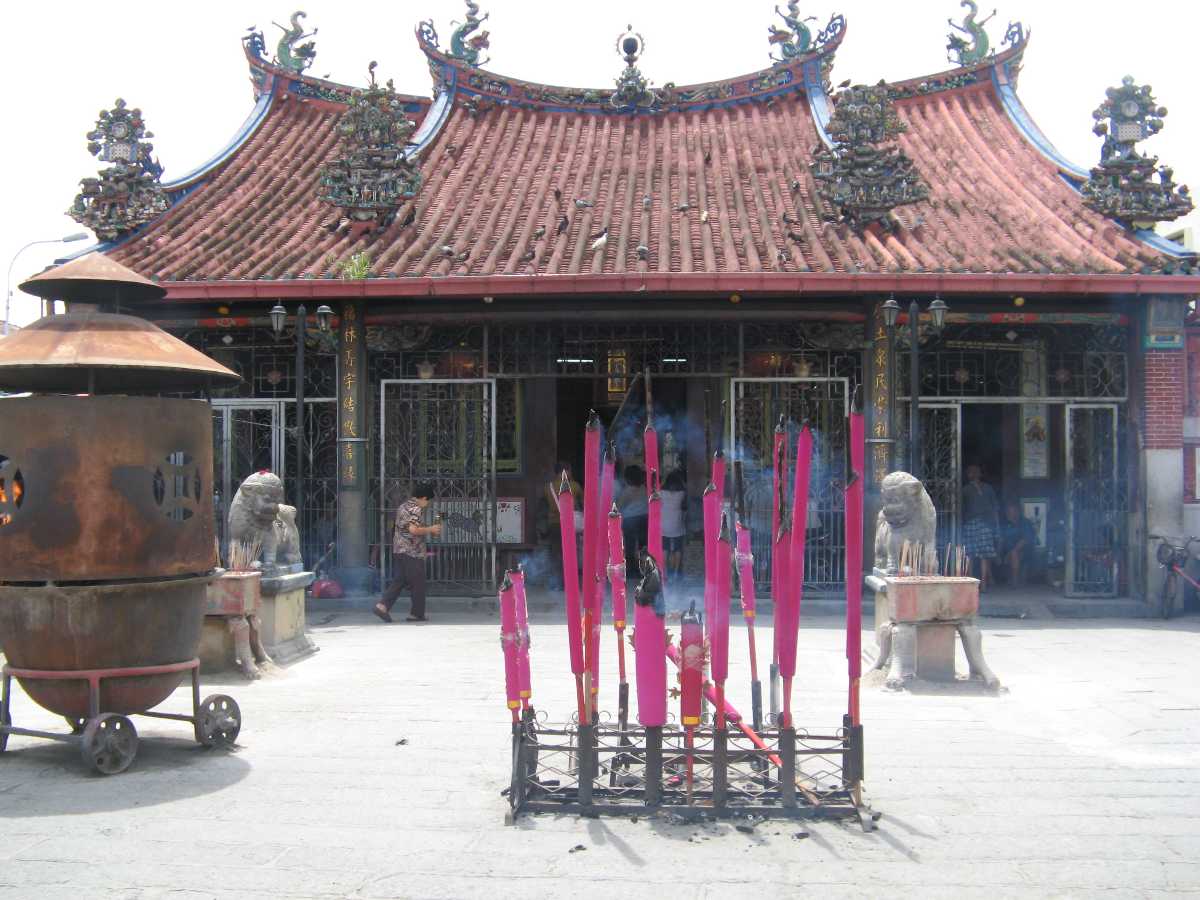 Sri Maha Mariamman Temple:
Migrated from South India and built in the traditional South Indian Dravidian style, it is the oldest Hindu temple in Penang. The temple has been richly built with precious stones and diamonds present in its façade.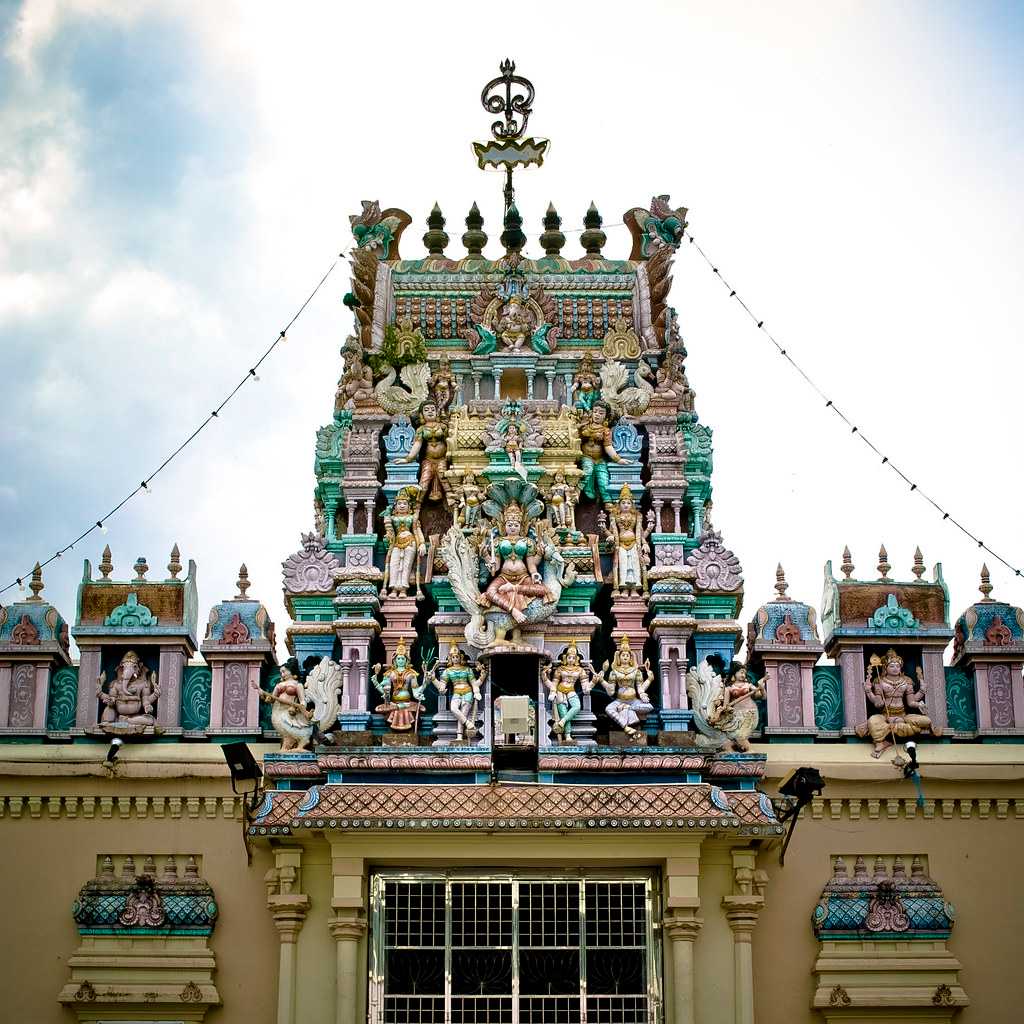 Kapitan Keling Mosque:
Built by the Indian Muslims, the mosque presents a mixture of traditional Moorish arches and the colonial architecture. Inside the mosque is a crystal chandelier and some amazing calligraphy panels.