Flora
Significant flora cover (mainly the deciduous forests) inside the park is deemed endangered by WWF (World Wide Fund For Nature). So whatever you see in the park is either rare or vulnerable species. That being said, the park is surely rich in biodiversity. Some trees and plants that you will come across are Calophyllum Wightianum, Knema Attlenuata, Malabar tamarind, silver oak, bamboo, eucalyptus, Bauhinia, Artocarpus Lacucha, Hope Wightiana, blackboard tree, teak, Flacourtia Montana, Jamba, Garcinia Morella, Bintangur, Ainimaram, Carallia Brachiata, and more.
Fauna
Fauna inside Anshi National Park is a treat for the eyes and are also great photography objects. The park is widely known for black panthers, tigers, and elephants. Other large animals that can be spotted here are sloth bear, bonnet macaque, slender grey loris, barking deer, Indian wild boar, mouse deer, Indian bison, sambar deer, and more.
Small animals include leopard cat, wild dog, jungle cat, jackal, porcupine, flying squirrel, Indian giant squirrel, Malabar civet, small Indian civet, Indian grey mongoose, and pangolin are also housed inside the national park.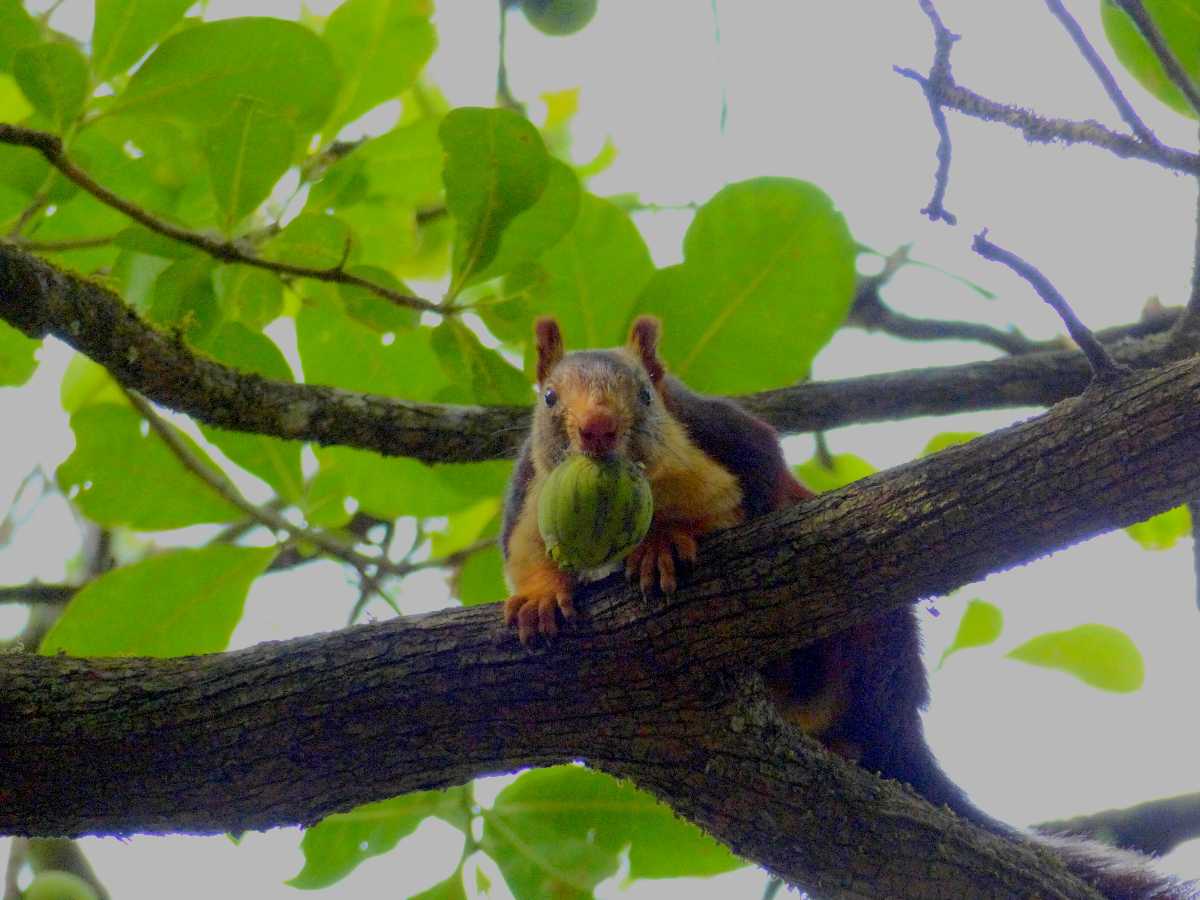 The park is home to many reptiles including the king cobra, Russell's viper, saw-scaled viper, rat snake, green pit viper, monitor lizards, bamboo pit viper, spectacled cobra, Indian rock python, and common krait, which are deadly but also eye-catching. It also houses over 200 species of birds including Ceylon frogmouth, Malabar pied hornbill, great hornbill, broad-billed roller, great hornbill, blue-headed pitta , yellow-footed green pigeon, golden-backed woodpecker, crested serpent eagle, Sri Lanka frogmouth, black-crested bulbul, Asian fairy bluebird, adjutant stork, brahminy kite, and ashy woodswallow. All the birds are distinctive and breathtaking to look at.