Badami is the centre of ancient Chalukyan glory with its temples dating back to the 6th Century. Cave 3 in Badami is dedicated to Lord Vishnu which is the largest cave temple in India. The lake beneath the cave temples is named after the Bhutanath temples in Badami. All the structures here are made from sandstone that provide a lovely contrast to the blue skies and the beautiful Agastya Lake that is adjacent to the caves. In 2015, another cave was discovered half a kilometres from the cave complex which has over 27 Hindu carvings.
The caves are numbered based on the age of construction:Cave 1:
A beautiful flight of stairs lead you to this one. This is a Shiva temple with the sculptures of Shiva, Ganesha and Karthikeya on the walls of the cave. Lord Shiva is the family deity of the Chulaukya royal family.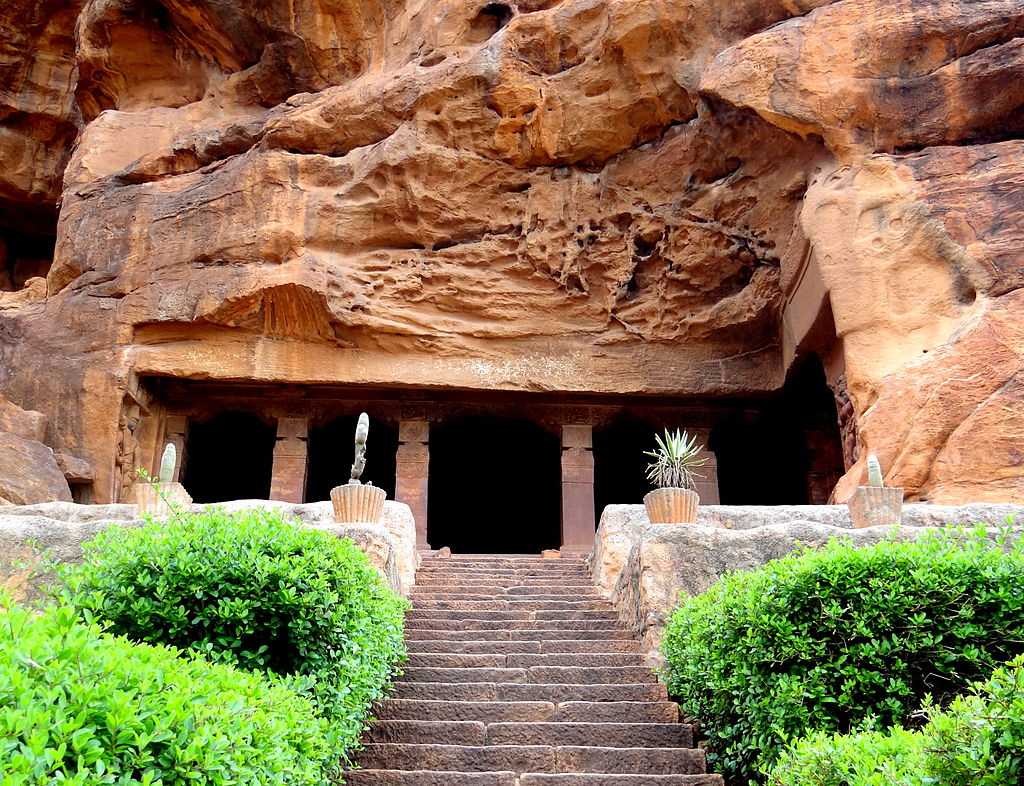 Cave 2: This cave temple is located 64 steps from Cave 1 and is a Vishnu temple.

Cave 3: Located 60 steps higher than Cave 2, this is the largest cave in the complex and is a Vishnu Temple. The sculpture here is half Vishnu and half Shiva and this has caused great interest to the studies of Shaivism.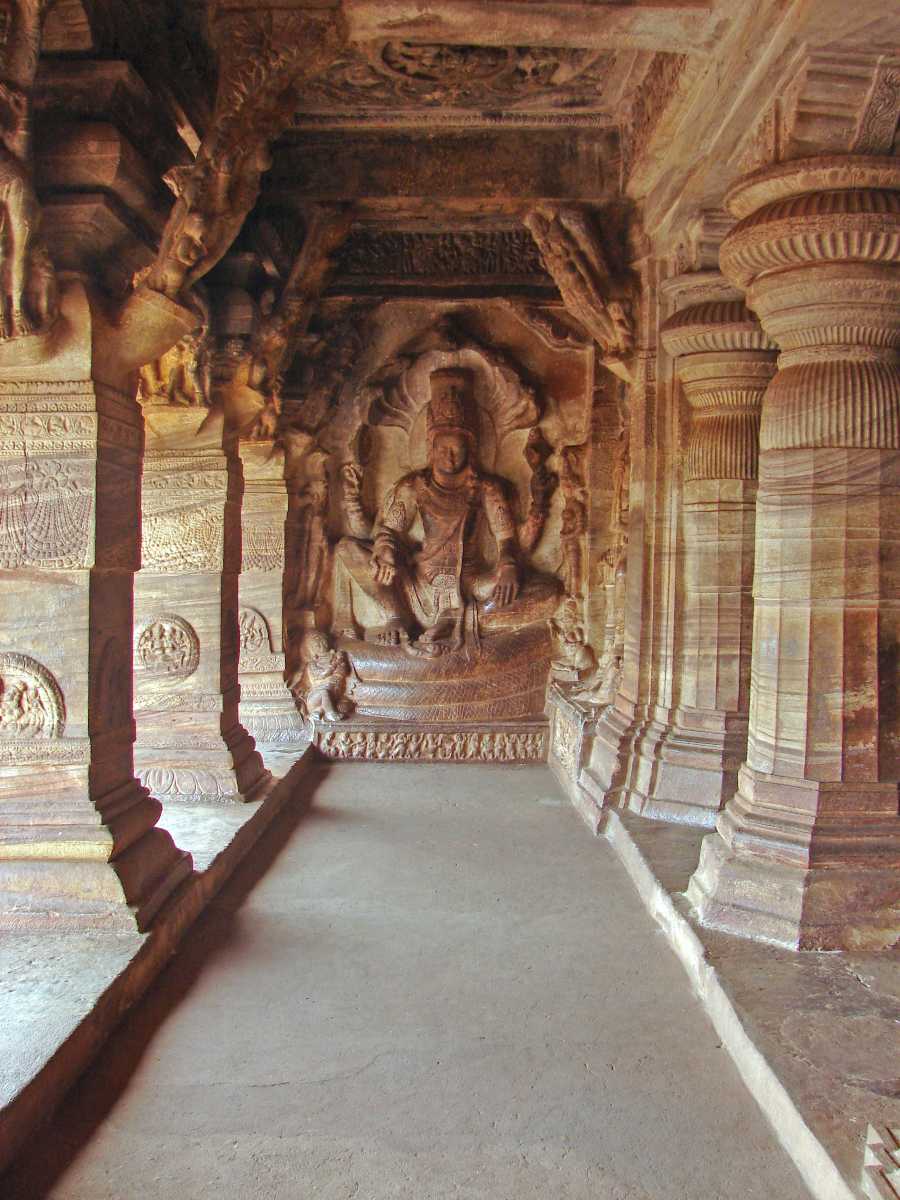 Cave 4: This is located 2 m lower than Cave 3 and is the smallest cave temple in the complex.