With the magnificent
Lake Pichola
glistening on one side and the mighty Aravalli hemmed around the other, the beautiful city of Udaipur is set majestically. A romantic destination in the historically rich state of Rajasthan, this city of lakes boasts of not just royal palaces but also delectable street food. Drawing tourists from across the globe, the quaint setting of this city makes it a must-visit spot on every globetrotter's list. But what is the point of a holiday if there is nothing to appease the palate? Found in 1553 by the king of Mewar, Maharaja Udai Singh II, the city of Udaipur is the home to some of India's mouth-watering fast food.
So here are some crowd-pleasing kiosks that serve traditional street food in Udaipur that are guaranteed to satiate your hungry soul:
1. Poornima - Vada Pav
2. Jain Nashta Centre - Poha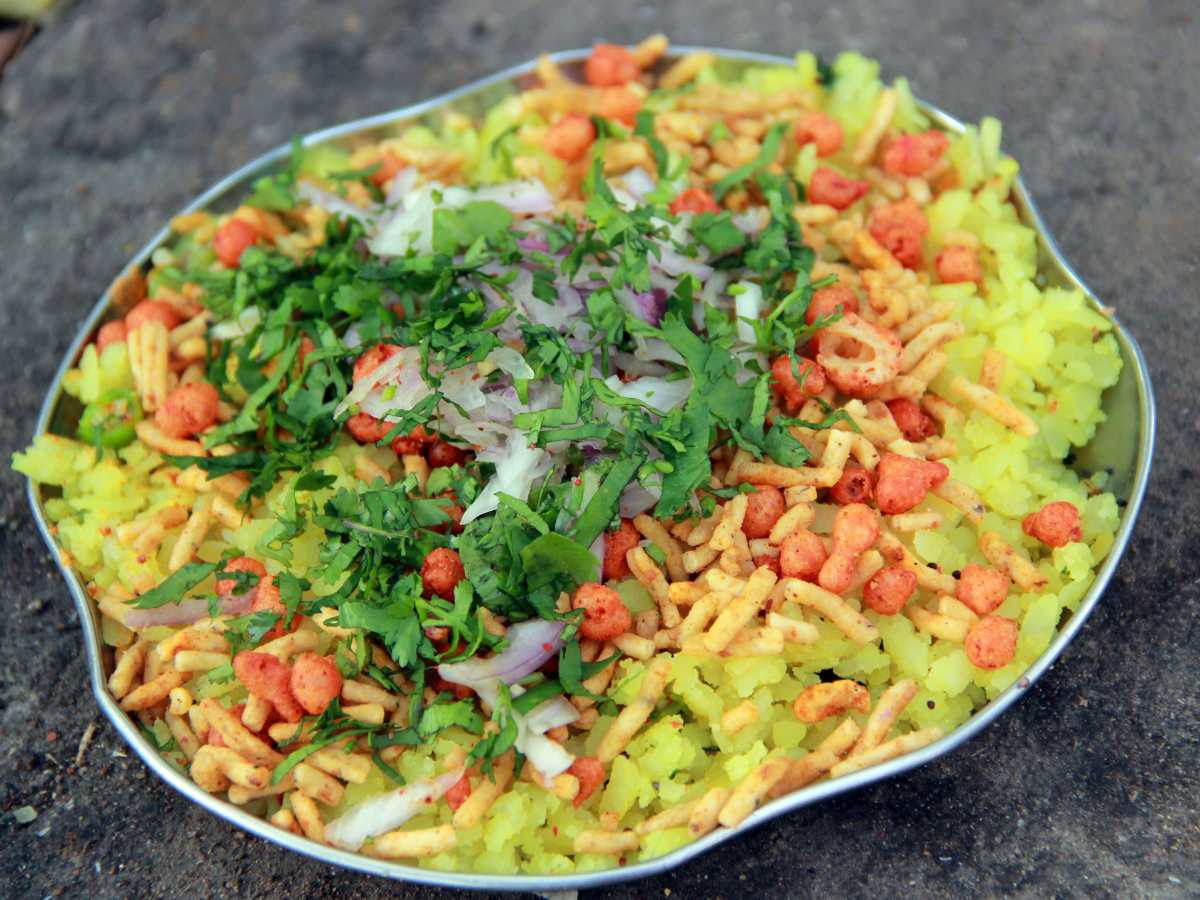 Did someone say yummy roadside poha? The Jain Nashta Centre is famous for its light, fat-free and fresh poha it serves every day along with staples like samosa, namkeen, tea and coffee. A favourite breakfast in the states of
Rajasthan
,
Gujarat
and
Madhya Pradesh
, poha with a cup of hot masala chai is ideal for quenching all your breakfast cravings at Chauraha Road in Udaipur. 
3. Vinod Coffee House
Udaipur's famous hangout for the youth, Vinod Coffeehouse serves authentic Kulhad tea and coffee with small bites. Kulhad, earthen clay pots, add a beautiful rustic flavour to the drink. With the breathtaking
Fateh Sagar Lake
as its background, this tapri offers more than just hot beverages. Enjoy a warm cuppa as you take in the natural beauty with this amazing street food in Udaipur.
4. Chetak - Boiled Egg Bhurji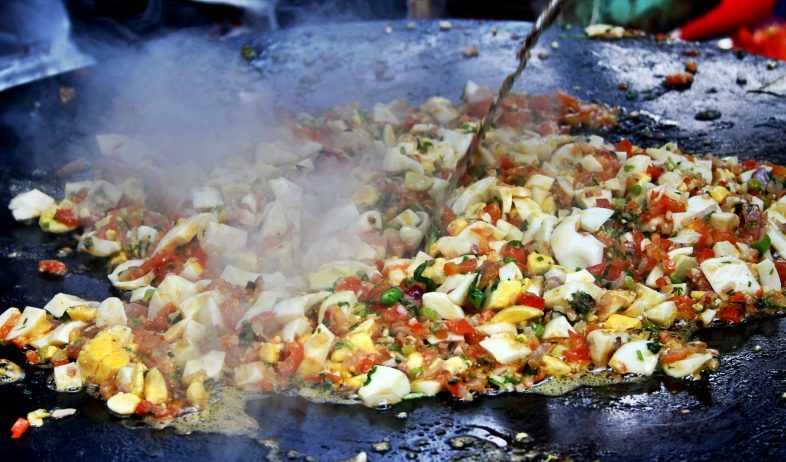 5. Sindhi - Falooda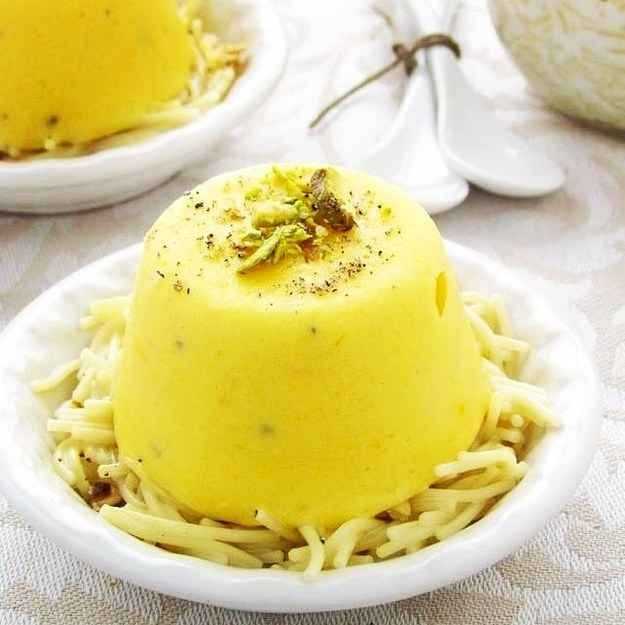 6. Panchwati - Maggi, and Sandwich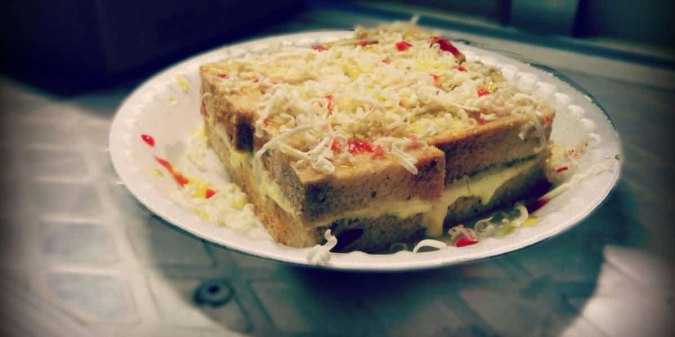 7. Pandit - Pav Bhaji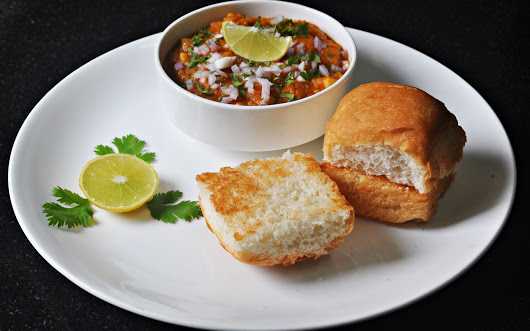 8. Manak Balaji - Mirchi Vada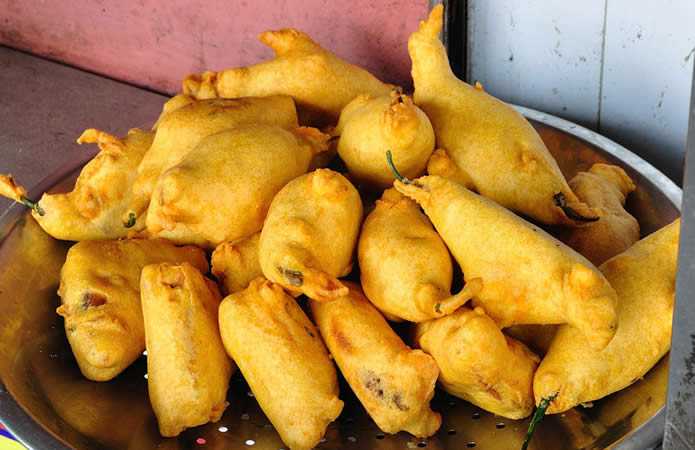 9. Fatehsagar - Momos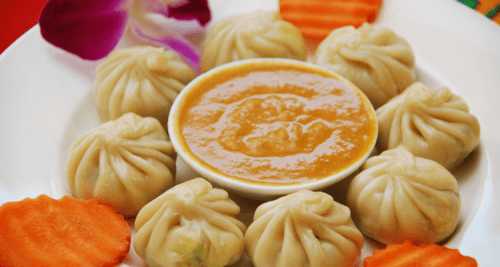 10. Neelam Restaurant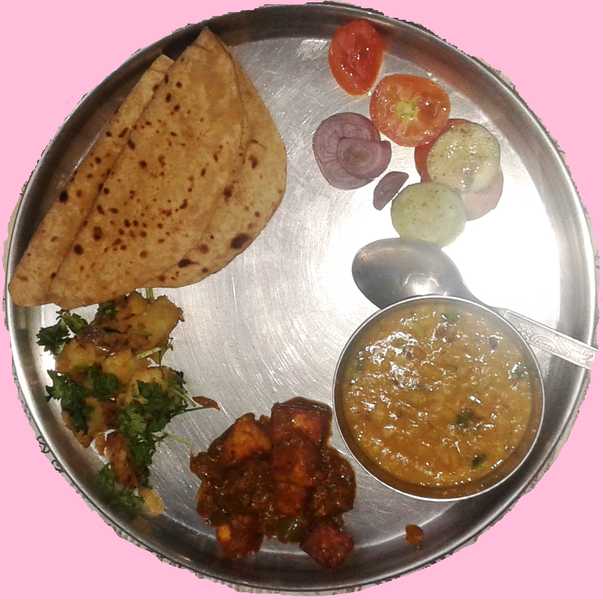 On a street food venture in Udaipur? Check out Neelam Restaurant, near Chandpole. They serve food that tastes just like home-made food, at very low prices. Located near the beautiful Jagdish temple, this little restaurant is easy to spot. If you are tired after a tour to City Palace or after shopping around that area, you can have a hearty lunch at Neelam. The restaurant is run by a family and named after Neelam aunty, the cook. 
Must-Try: Rajasthani Thali
11. Kachoris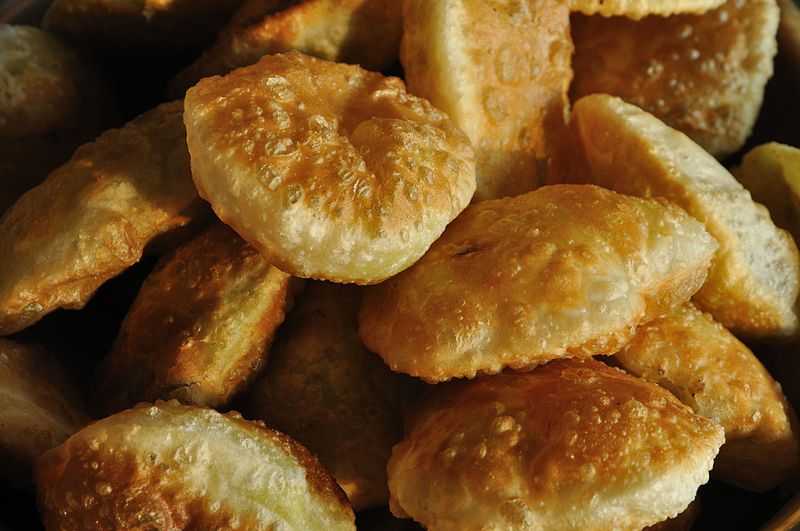 If you take an early morning stroll on the streets of Udaipur, you will find a lot of fulfilling breakfast options. The thought of having a crisp kachori with imli ki chutney with a cup of tea bursts a bubble of euphoria in our hearts. Udaipur has several little outlets that specialise in kachoris, to never let you go unsatisfied. Here's a little guide to some of the places serving the best Kachoris.
Shastri sweets and cold house: Located in Shastri circle, this is one of the oldest shops in the city. Even though they are popular for sweets, they specialise in Kachoris too. They offer two kachoris and chutney for just INR 10.
Shri Lala Mishthan:
Very popular among the Udaipurites, Shri Lala Mishthan, has been there for 15 years and have been serving spicy and flavourful Kachoris ever since. Their heeng-kachori is quite famous. The simple, yet flavourful kachoris, served with a pinch of tamarind chutney is enough to kick-start your day.
JMB Nashta Center:
If you are on a food tour to explore the street food in Udaipur, make sure you visit JMB Nashta Center near Chetan Circle, for some of its unique flavours. For as low as INR 10, you can try out their kachoris. They have varieties like mawa kachori, dal kachori, pyaaz kachori and some more. Their pyaaz kachori is argued to be the best in town.
Palliwal Restaurant:
On the Jagdish Temple Road is another popular kachori stall. They are known for their rich filling and small-sized kachoris. Watch them fry those little domes of happiness, and your heart will crave for more.
Rama Kachori:
Ask the students of St Paul's school about kachori-wala, and you'll get an introduction of the popular Rama Kachori. Right outside St Paul's school, this kachori stall is popular among students and always frequented by them and the residents of Bhopalpura. Their pricing is another thing that makes them unique: INR 5 for all items.
12. Bread Pakora at Fateh Sagar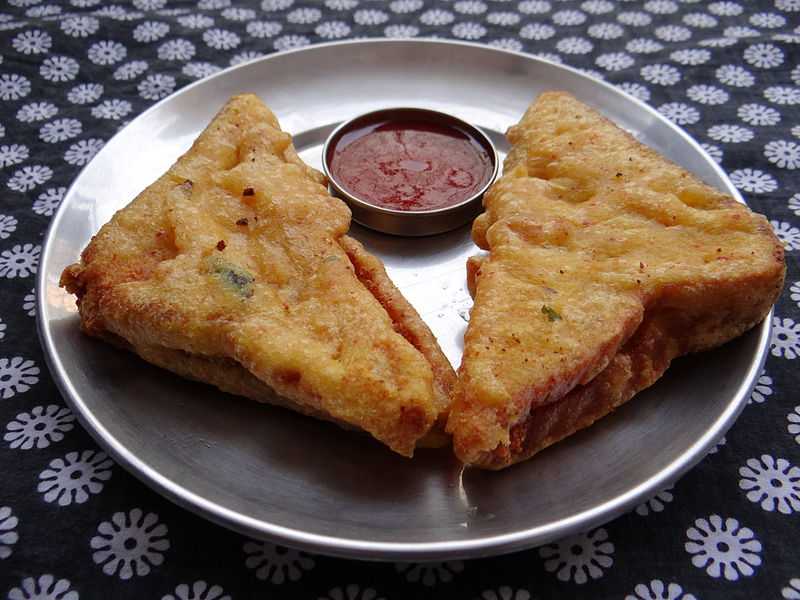 Your trip to Fateh Sagar is not complete if you haven't had the famous Bread Pakoras at Panditji's stall. The whole of Udaipur knows why it is one of a kind, and you will know it too, once you munch on those delicious pakoras. Go for a bite at Panditji's stall, watch him work on the spices, potatoes, onions and then deep-frying the bread slices. The stall opens at 9:30 AM, so you can head there for breakfast, while you enjoy the view and fresh air at Fateh Sagar Lake.
13. Daal Baati Churma by Manoj Prakash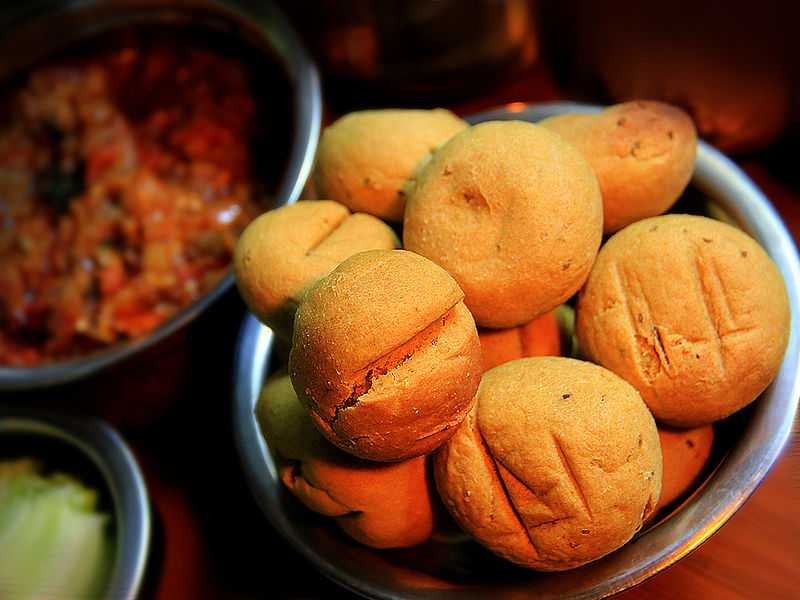 Daal Baati Churma is the quintessential part of Rajasthani cuisine, and there are several restaurants in Udaipur specialising in the same. However, there are street stalls serving Daal Baati Churma, with the same flavours and taste, but lesser prices. A win-win. Isn't it? On your way to Lake Palace, do not forget to satiate your taste buds with the Daal Baati Churma from the famous Manoj Prakash stall near Gulab Bagh. Another bestseller dish there includes Daal Poori. It is known to be one of the best stalls for authentic Rajasthani cuisine and irresistible street food in Udaipur.
14. Dabeli by Shankar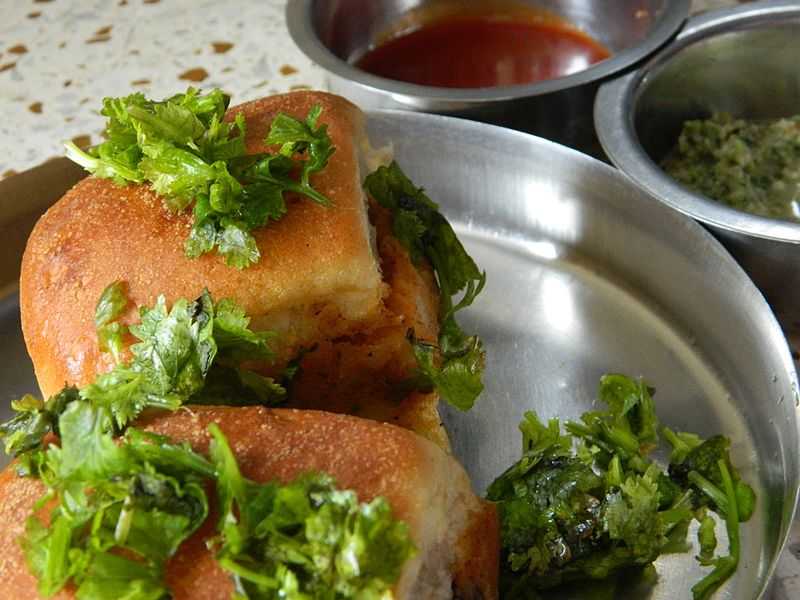 Dabeli is a hit street food in Udaipur. Shankar Vada Pav ki Dabeli is a popular Dabeli stall located at Sukhadia Circle. Dabeli is like the desi avatar of burger, stuffed with potatoes and garnished with peanuts, pomegranate and chutney. At Shankar, they serve you hot Dabelis with dollops of butter and a big smile.
15. Pani Puri by Saanwariya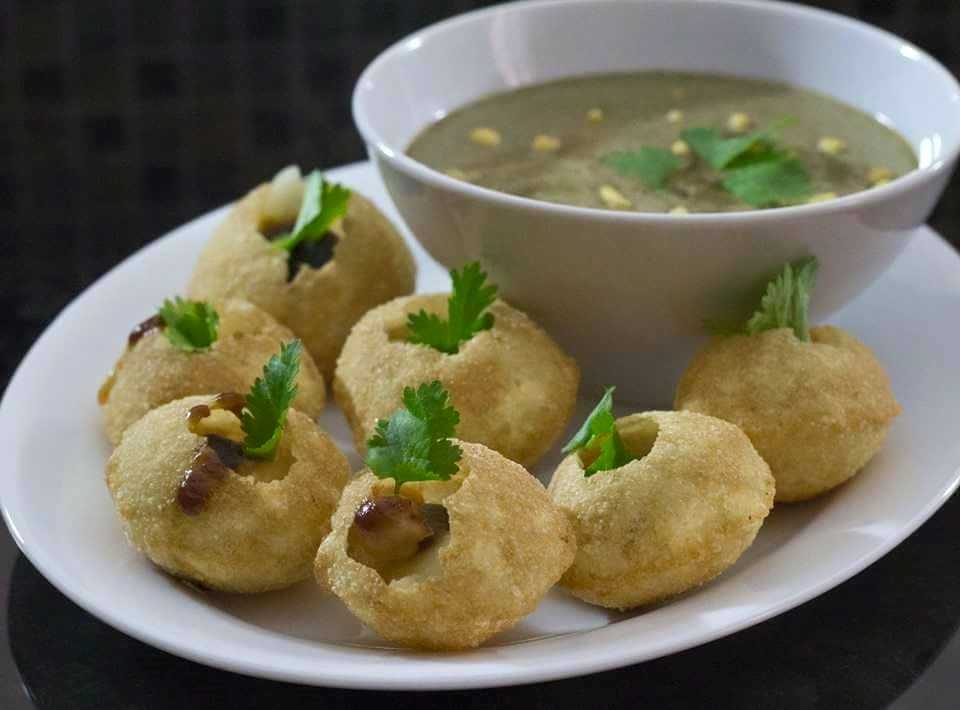 Saanwariya Chaat Center serves delicious varieties of Pani Puri, chaat, aloo tiki, bhel puri and sev puri. Situated in the Ashok Nagar Main Road, this is the first choice of every resident of Udaipur when it comes to paani puri. The filling of chole and aloo, with tamarind juice in the puri they serve, leaves you asking for more. Their delectable paani puris have a distinct taste of asafoetida, mint and roasted cumin seeds. Your food tour in Udaipur is not complete without the pani puri at Saanwariya Chaat Center.
16. Chai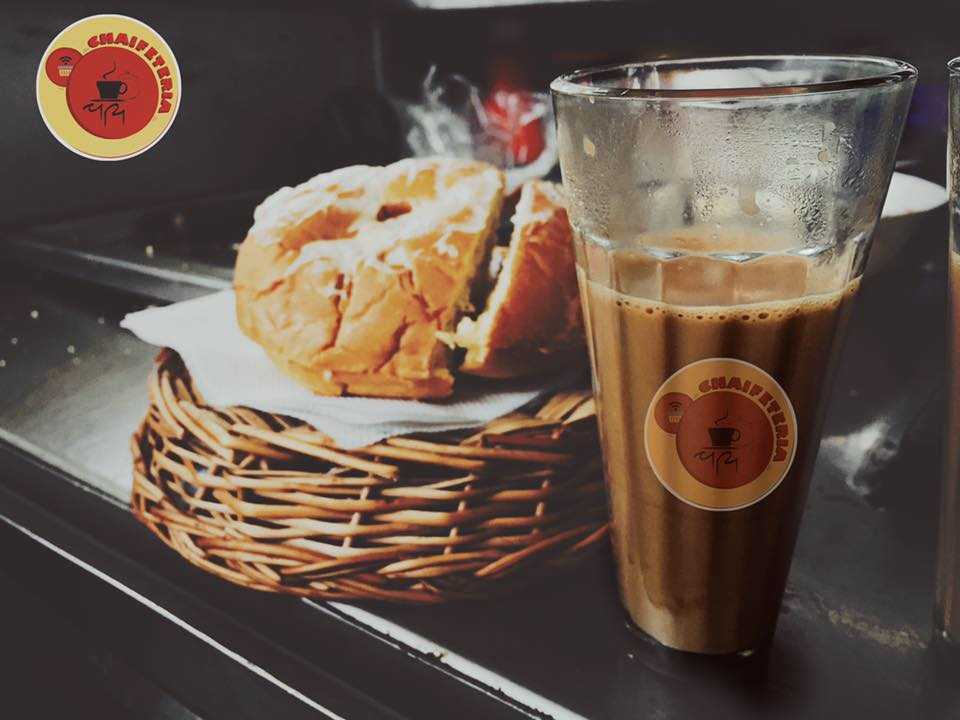 Tired after a long day of sightseeing at Udaipur? You can always relax with a cup of perfect tea. Udaipur has many small and big tea stalls in every corner of the city, cafés too for that matter. Some of the outlets, popular for tea, are listed below.
Chaifeteria:
There are two outlets of Chaifeteria in Udaipur, one in Panchwati and one in Ashok Nagar. They serve varieties of Chai, at affordable prices. You can go there for your morning or evening tea. They also have Tandoori chai which is sure to tantalise your taste buds. You can have some of their healthy snacks like sandwiches or Maggi and other street food in Udaipur along with a cup of warm tea.
Kamlesh Tea House: 
If you make a list of popular stalls in Udaipur, this one is sure to fall in it. Kamlesh Tea House is one famous stop at Fateh Sagar for tea lovers. The stall is one of the oldest in Udaipur and is managed by Kamlesh who has been doing so for 15 years, prior to which his father managed it, at the same place. The stall is also famous for bread pakoras.
17. Bun Maska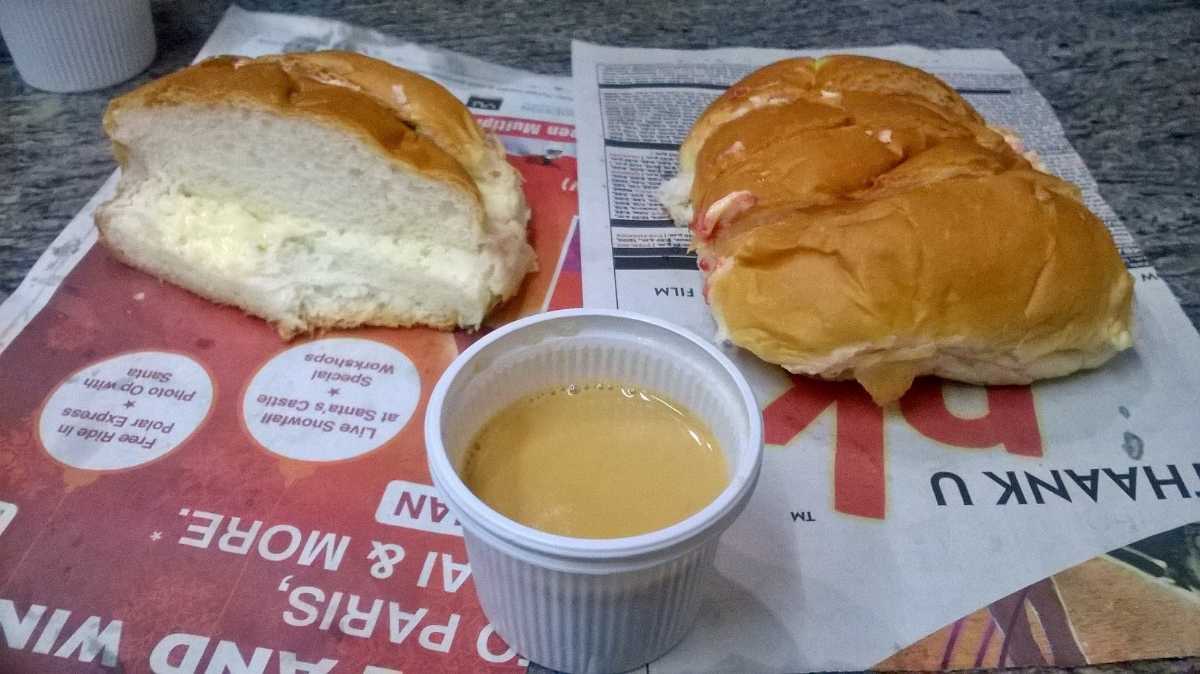 Tea, along with Bun Maska, makes the perfect, light breakfast. To have the best of bun maskas, visit Chaifeteria where you can enjoy them with over 15 varieties of tea. Under this tiny roof, you can enjoy many other varieties of snacks, but bun maska continues to be one of the favourite combinations with tea.
18. Jalebi by Bhole Mishthan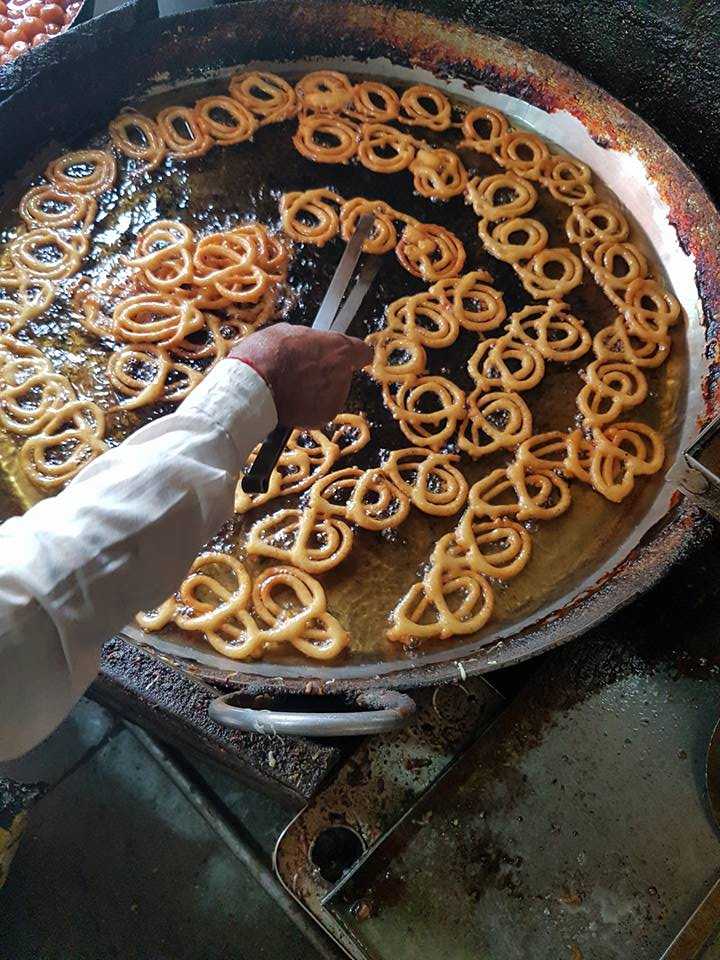 If you are a sweet tooth, you can start your tour to Udaipur with the tastiest Jalebis at Bhole Mishthan, located on the bustling streets of Delhi Gate. The Jalebis at Bhole Mishthan are made with desi ghee and served hot. This little outlet was started four decades ago. The ground cardamom used in the sugar syrup of their Jalebis renders them a distinct flavour.
19. Bansi Paan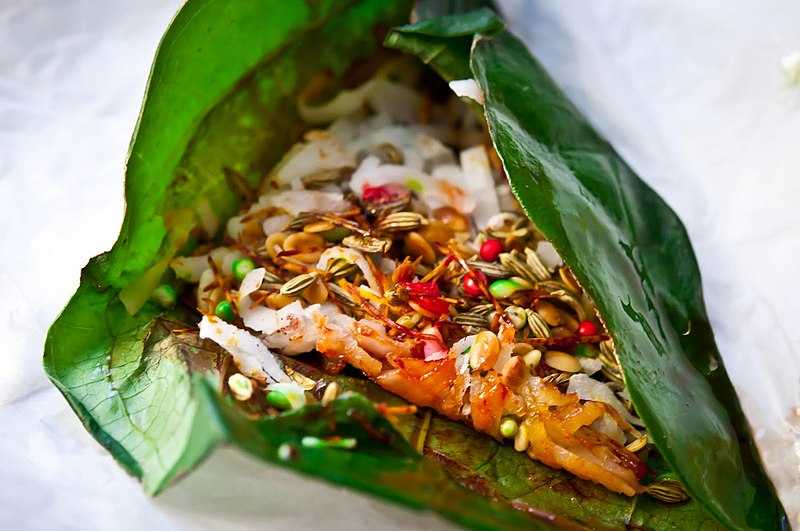 This 50 years old Paan store tops the list of Paan stores in Udaipur. The speciality of their Paans is that they use the Banarasi betel leaf, which is both tasty and good for health. They garnish the paans with gulkand, sweet chutney, khajur (date) supari, kesar sali supari, edible silver foil and nail them with a cherry. Their meetha paan, customised with fennel seeds and hari patti lend a delight to your taste buds. Paan is any day the best way to complete your wholesome diet of some delicious street food in Udaipur.
20. Meals on Wheels
Located in Panchwati is a fast food truck loved by the locals of Udaipur. They serve Chinese starters and noodles, Maggi, soups, sandwiches, burgers and pizzas all at affordable prices. There is also something unique about Meals on Wheels - Devil Momos. Different from the regular steamed or fried momos, they prepare devil momos, which are basically fried momos dipped in Chinese gravy and topped with cabbage. Momos lovers must absolutely try them out. The term 'devil' is used for these momos because they are very spicy. The cost of devil momos is only 60 bucks, and you can ask for some mayonnaise add-on, which is free of cost.