I am someone who can't swim but I love the water and the sea. I might not be able to swim but I think I have that connection with water and thanks to my friend Sid, I can float in water after trying it everywhere from a swimming pool to the Sea. And then I decided I want to go for Scuba Diving. What better place in India than Andaman & Nicobar Islands to do this.
For those who don't know, Andamans are floating in splendid isolation in the Bay of Bengal and are an archipelago of 572 islands, islets and rocks, stretching over an area of more than 700 km from north to south. Only 36 of these islands are inhabited.
These islands are covered with dense forests and endless variety of exotic flowers and birds and once were a part of a hill range, stretching from Myanmar to Indonesia. These islands boast of rare flora and fauna, underwater marine life and corals, with crystal clear water.
East of South Andaman Island is a group of 9 emerald islands that form Ritchie's Archipelago, of which Havelock Island is the largest. Havelock provides idyllic resort in the lap of virgin beach and an unpolluted environment and is at the heart of all scuba diving activity and tourism in the Andaman.
Located about 2-3 hours northeast of Port Blair , this is the best place in the country to experience scuba and other diving activities in the country. You can reach Havelock from Phoenix Bay Jetty at Port Blair and a Ship takes you there
One needs to book the Scuba a bit in advance to get the best time and preferable day. There are a couple of Scuba Diving companies which helps you arrange the dive. You can stay with them or in one of their hotels/shacks or you can just book the dive with them and stay else where.
For beginners, we took the Discover Scuba Dive, which is a 1 day introduction to scuba diving and suitable for those limited in time or who just want to experience what diving is all about. This one day course includes some basic, yet important theory, a few skills and then a dive to a depth of 6-12 m max, depending on level of comfort and dive site. This is suitable for those without any swimming experience as well. Since it was our first time we went ahead with this package.
If you have some more time and would like to get certified to dive to a depth of 18 m or more, the dive centres offer the other detailed courses, involving more detailed theory, more skills and more open dives.
After booking our dive we went to nearby Radhanagar Beach or Beach No. 7 which is known to be one of the best beaches in the world. You have to visit this place once in your lifetime.
Next morning we got up early for the dive. We were waiting for this day since a long time. At 7.30 in the morning we left our huts (yes we were staying in the Huts) and reached at Andaman Bubbles Dive center. It is paddy certified diving school. We took 1 day basic diving course. From the dive centre they took us to the training area near the beach where we were given basic instructions and the equipment. After wearing the wet suit, we had our skills honed at a shallow area before we left the diving area by boat. We had training for worst condition under water. Since we can't talk, the hand signals were taught to be used underwater. After 25 -30 min training we decided to enter in the fabulous underwater world.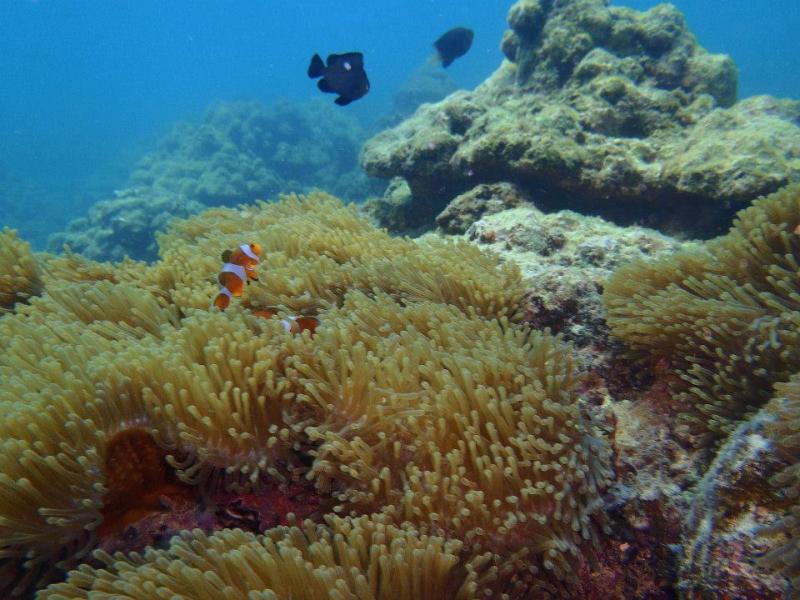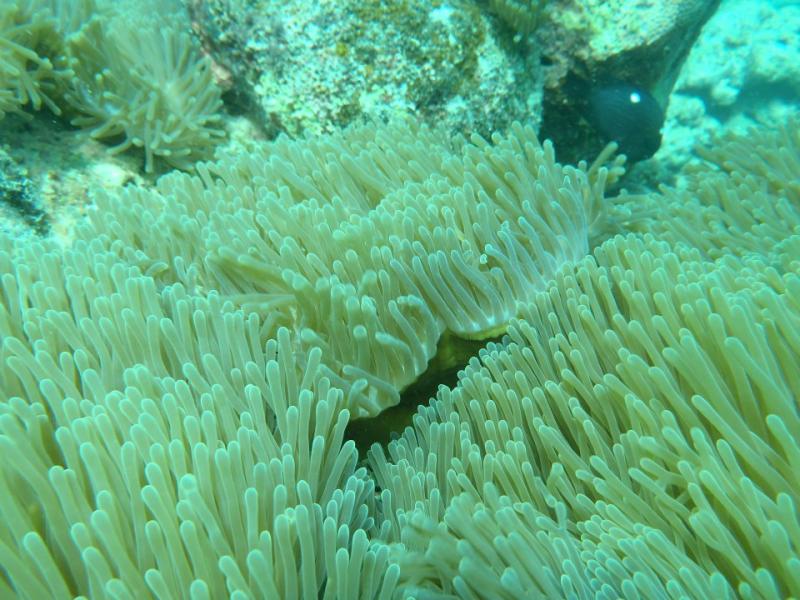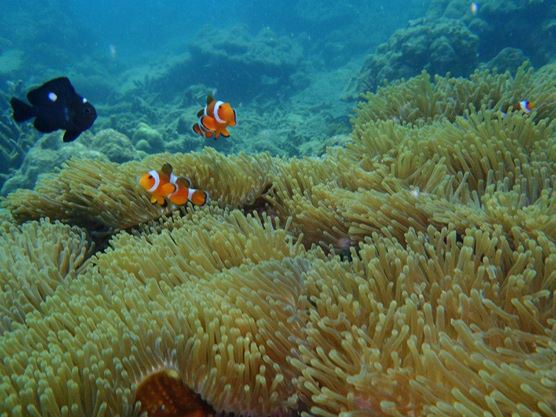 When I entered in the deep blue sea, my remember my heartbeat increasing. It took us a few minutes to relax in the water. Our dive area was upto 18 m. Scuba gave us the chance to unveil the mysteries and the wonders of the underwater world. We saw everything from beautiful fishes to majestic corals.It was really a great experience, seeing the beauty of sea wildlife because of the presence of many varieties of reef fish, corals. It was totally a different world. We passed a small fishing boat that struck the reef and sank during a storm in April 2006. It came to rest on the sandy bottom just off the reef, in 15m of water. The boat stands upright, fully intact and tilting slightly to the port side, with the roof of the wheelhouse rising up to 7m. After spending close to 30-35 mins underwater and after finding heavy to breathe, I signaled my co-diver to take me to surface.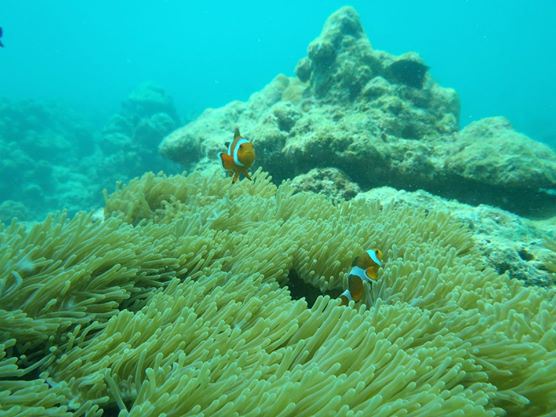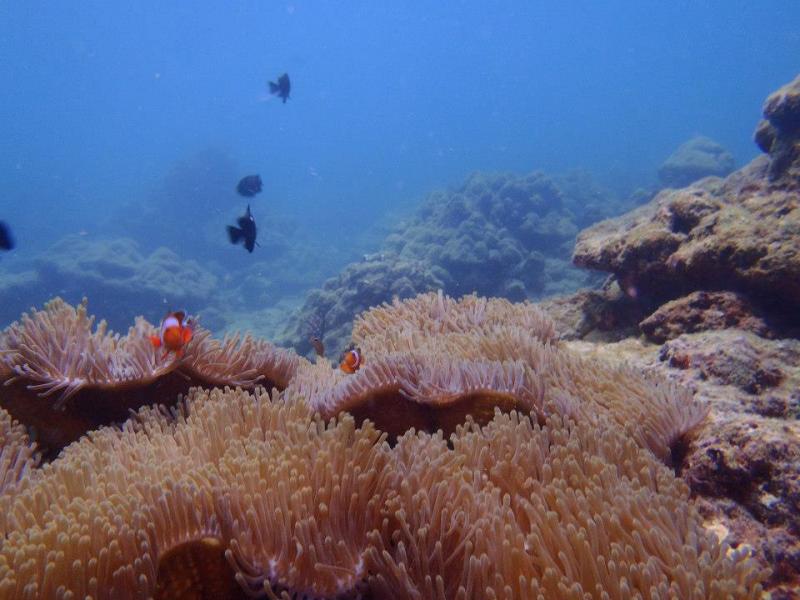 After reaching the surface, I was still having an adrenaline rush. If I could swim I would have taken the advanced course. I was so thrilled and wanted to go again for dive. There are couple of places which have Scuba diving in India but I think no experience can be as good as Diving in Andamans.
Important Information
Scuba Diving: At Andaman Bubbles- Rs. 3500 for the regular DSD and Rs. 3000 for the lite DSD per person + tax (negotiate and you might get a better deal)
Stay in Havelock- Emerald Gecko- Bamboo Huts Rs- 500 per night
Travel to Havelock- Ship from Portblair Rs 250. Mumbai to Portblair flights ranges from 14,000 to 20,000 return depending upon how quickly you book it and the season.
Stay at Port Blair- Various hotels from Budget range to Luxury are available.
Season- We went in Feb-March and would suggest you to go around the same time as the crowd is less and the water is nice.
Other things to do in Andamans:
Baratang: Visit to the famous Lime stone caves and you can see Jarwa tribal people. Day trip begins early in morning and ends after sun set.
Cellular Jail- The renowned Kala Paani Jail where Veer Sawarkar was kept.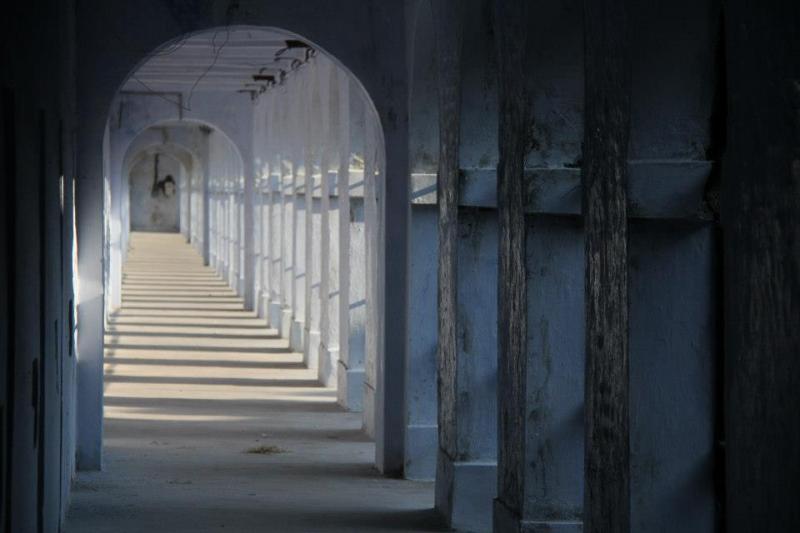 3. Jolly Buoy Island- Part of Mahatma Gandhi Marine National Park , this is nice beach with some spectacular views of the sea. Best place for Snorkeling or a glass boat ride
4. Ross & Smith Islands: Though these are commonly referred to as twin islands, they are actually a single island separated by a sandy stretch which makes it appear like two separate islands.
5. Radhanagar Beach- Known as one of the largest beaches in India; it is a clean and beautiful beach. It has been ranked Asia's 2nd most beautiful beach at a point of time.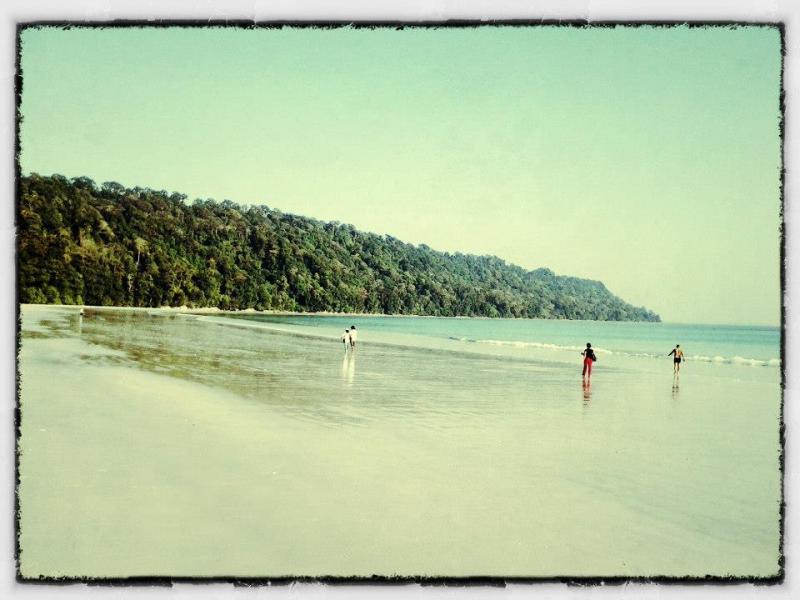 6. Chatham saw mill: This Saw Mill is one of the biggest and oldest in Asia.
This entry has been shortlisted for Holidify's Travelogue Writing Contest in association with Linger. The content and pictures may not be used without prior permission of the author.
Submitted by: Sudeep Shukla
The original post can be found here.