Delhi to Ladakh on a Royal Enfield is perhaps one of the most famous and challenging trips that you can undertake on a bike. But the famous 1,800 kms of round trip is by no means for inexperienced bikers – most parts of the roads are at an altitude of 13,000 feet and above, and you need to take care of rough road conditions and the weather.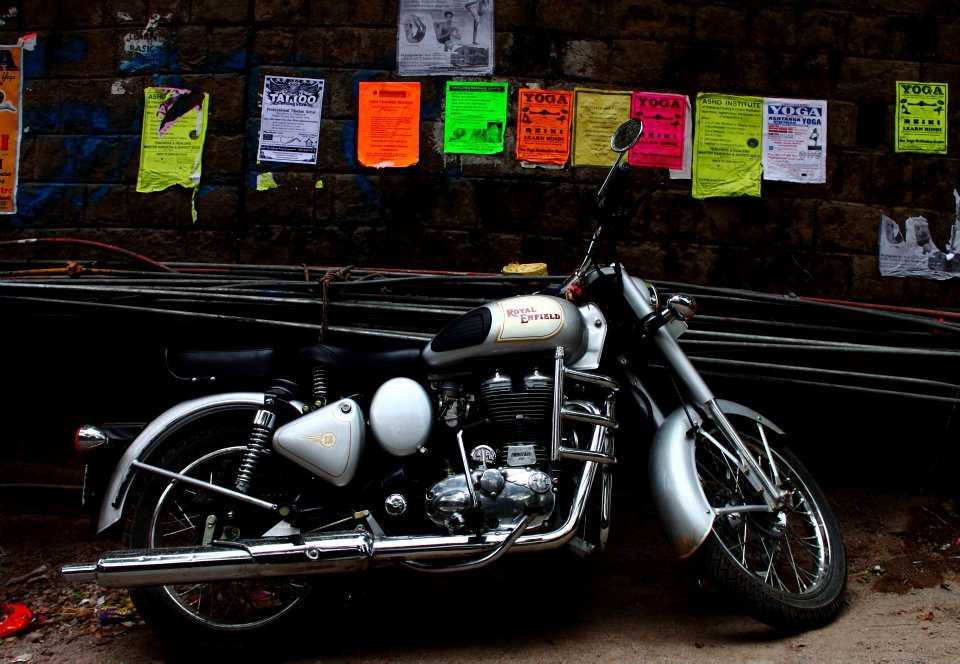 So what about the not-so-adventurous bikers? Here's a list of some options you can explore near Delhi-NCR. Most of them can be covered on the weekend. Especially if you own a Royal Enfield, and you love bike trips, there's no reason you should miss out on these trips. Holidify brings to you some of the best road trips from Delhi you can take using your motorcycle.
1. Delhi to Ladakh (1100 KM)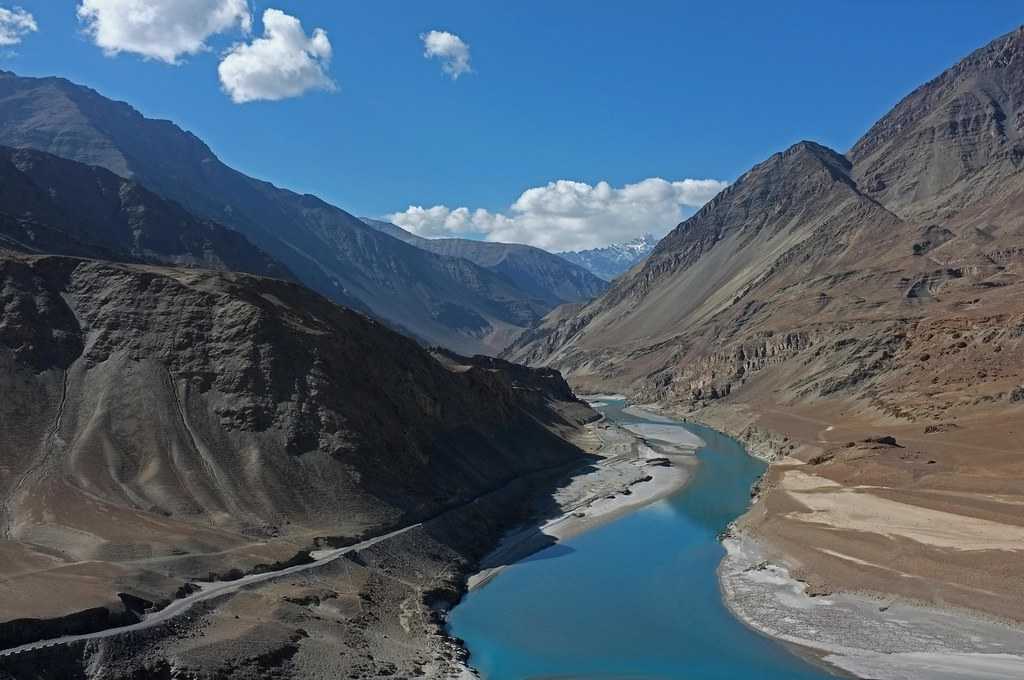 If you are up for some serious adventure and thrill, then you can opt for a Delhi to Ladakh road trip, which is also quite challenging. You would need more than two days for this trip due to the distance and high altitude. Spending a few days in Ladakh would be surreal, and the best time to visit is May to October when the roads are clear. Another exciting thing about Ladakh is that it is a cold desert.
Road Conditions and driving conditions: Take the Leh Manali Highway.
Highlights: Hemis National Park, Shyok River, Zanskar River
Dhabas: Located in National Highway 22, Giani Di Dhaba is a popular dhaba serving amazing Punjabi delicacies. Sharma Dhaba in Shoghi is another one riders must try.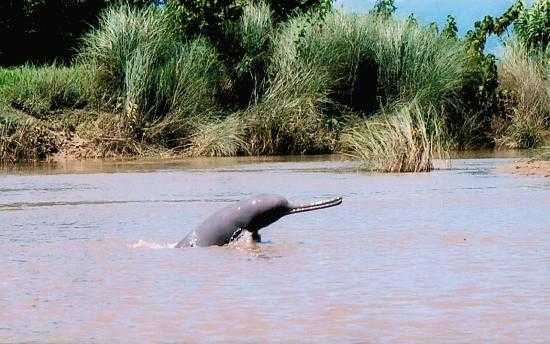 Road condition and driving directions: Take the NH-24 from Ghaziabad and keep driving straight towards Hapur. Take the Hapur bypass to avoid city traffic. The road is in good condition, and the traffic thins once you are past Hapur. Take the road to Birjghat, which is around 10kms from the Garh Mukteshwar city. The ride shouldn't take more than 2 hours of yours.

Dhabas: The small town of Babugarh on the way has plenty of dhabas, with a chain called Shiv Tourist dhabas. There's a bunch of them, and it's hard to tell which one is the original, but they are all more or less good.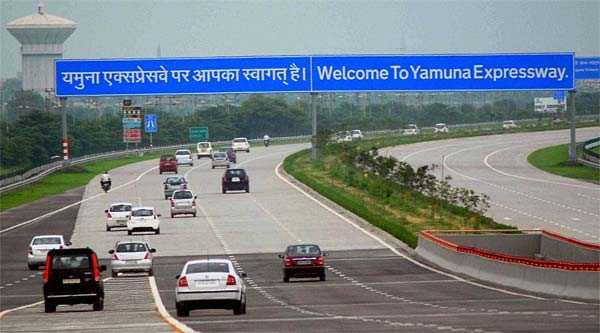 Road condition and driving directions: You can cover the 180 kms stretch of road in less than 2 hours – the road is just amazing. Take care of the air pressure in your tires – too much heat driving at a fast speed have caused tires of some vehicles to burst, so remember to maintain a lower than normal air pressure.

Dhabas: Unfortunately, the expressway has no dhabas at the side, so if you want to stop and eat on the way, you might prefer the old highway (via Palwal), although the driving wouldn't be as much fun or fast. There are a few eateries on the side of expressway right after each toll. These eateries are good enough to quench your hunger and thirst but don't have high expectations from the dhabas here.
4. Delhi to Mussoorie (289 km)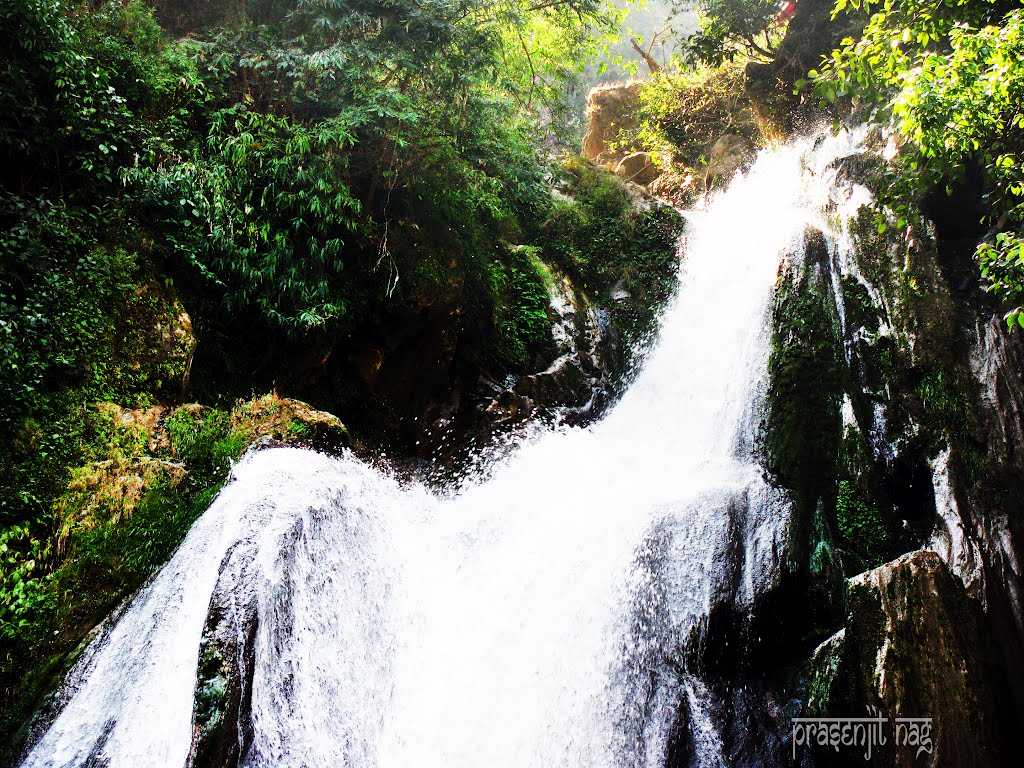 Road condition: Unfortunately, the road from Delhi to Dehradun is not in the best shape, but the scenery on the way after that more than makes up for that. Driving to Dehradun takes around 6 hours and another 1.5 hours from there to the hilltop on Mussoorie.

Dhabas: Among the dhabas, Cheetal Grand is the famous eating joint on this route. Located near Khatauli, Cheetal Grand serves typical roti, dal, gobi, paneer, parantha, etc., to western-style breakfast food including omelettes, sandwiches, fries, cutlets etc. Between Dehradun and Mussoorie, there are a lot of small Maggi joints as well, serving hot bowls of Maggi with chai, snacks and soft drinks.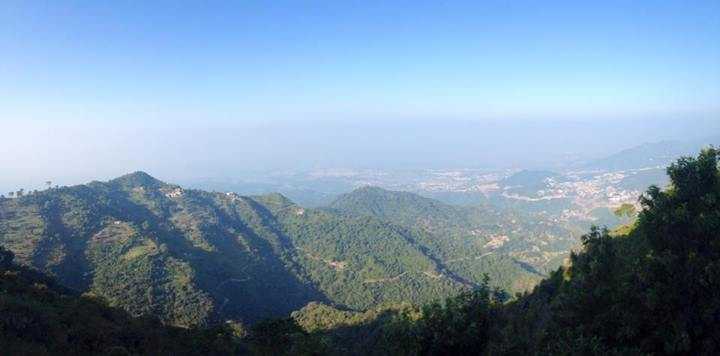 Road condition: Connecting Delhi to the rest of Punjab, the Grand Trunk road is important to the economy, and is in a reasonably good shape.

Dhaba: Sukhdev dhaba at Murthal is one of the most famous dhabas among Delhites, and is by no means over-rated. Haveli and Gulshan Dhaba are also very famous dhabas at Murthal. The food, especially the parathas, here are amazingly delicious, which is why many people drive to Murthal every day (and night). The food alone could make your road trip worth the effort.
6. Delhi to Jaipur (282 km)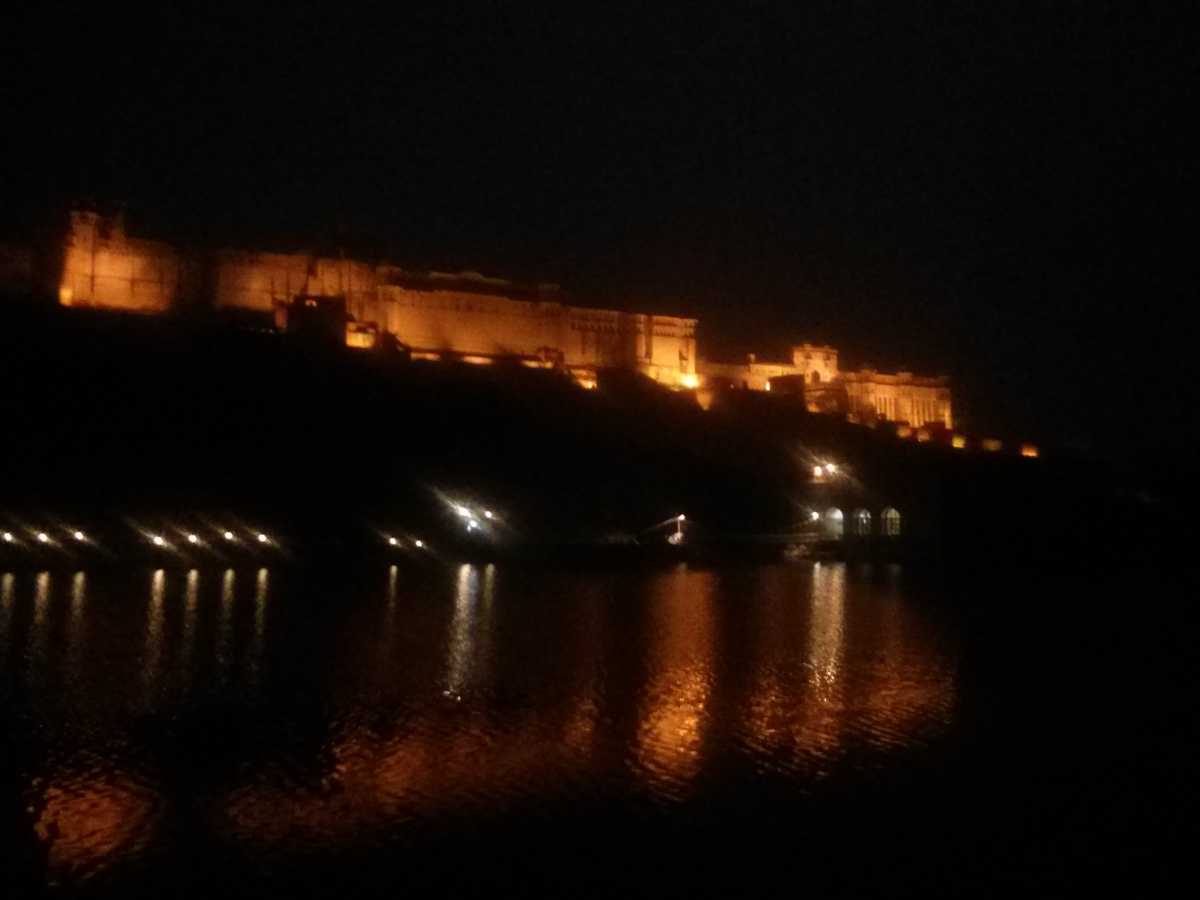 Road condition: Unfortunately, the Delhi – Jaipur highway, although a part of the Golden Quadrilateral project, is in a terrible condition. One of the best roads in India till a few years ago, unfinished, abandoned flyover constructions have left the road in poor shape and traffic merging at several points, so it takes up to 6-7 hours to reach Jaipur from Delhi.

Dhabas: There are a few dhabas scattered all along the highway, although there is no particularly very famous one. Bajwa Ka Dhaba and Highway King are among the good dhabas on the road which could be tried. If you really have to go to a dhaba for just food, you might have to head out of Jaipur on the Sikar Road and eat at Sharma Dhaba,the most famous dhaba around Jaipur.
7. Delhi to Alwar (167 km) + Sariska Tiger Reserve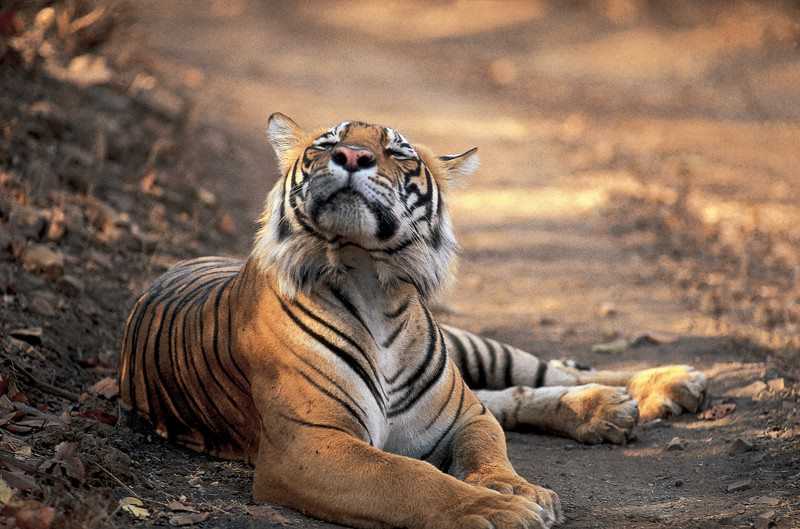 Road condition to Alwar: With the construction of a lot of flyovers abandoned midway, this is not the best of roads for a fast and furious kind of trip, but you can reach Alwar from Delhi easily in under 5 hours.

Dhabas: There are a lot of dhabas and restaurants along Delhi-Alwar Road. Even though no particular dhaba is very famous on this route, Pind Balluchi and Haldirams are among standard restaurants which serve good food.
8. Delhi to Nainital (297 km)
Road condition to Nainital: Most of the people travelling to Nainital via road take the Delhi - Hapur – Moradabad – Rampur route which have good roads with just a few potholes between the Moradabad – Rampur stretch. The entire journey would take approximately 6 hours.

Dhabas: There are quite a few places along the route where one can stop over for food. Apart from the small dhabas on the highway, Bikanerwala, in Garjola, is a popular restaurant where one can indulge in some real good food.
9. Delhi to Rishikesh (238 km)
Road condition to Rishikesh: Delhi to Rishikesh by car is a good option for hassle-free travelling. The roads and traffic gets a bit bad once you reach Muzzafarnagar, and it continues till Roorkee. Else, the road conditions are pretty decent. It's a 6 to 7 hours journey.

Dhabas: Cheetal Restaurant at Khatauli has been a famous stopover point for many years and offers good, hygienic food. One can also try Pandit Dhaba, which offers some really good snacks and tea.

Road condition to Dharamshala: The drive to Dharamshala from Delhi via Chandigarh, Kiratpur and Bilaspur should take around 12-13 hours. Roads are generally clear, broad and well maintained.

Dhabas: Driving along NH 1, several eating options can be found depending on your budget. Pahalwaan Dhaba at Murthal is an excellent stop if you're craving for some yummy paranthas. You can also stop at McDonald's or Haveli near Karnal while going towards Ambala.

11. Delhi to Neemrana (122km away)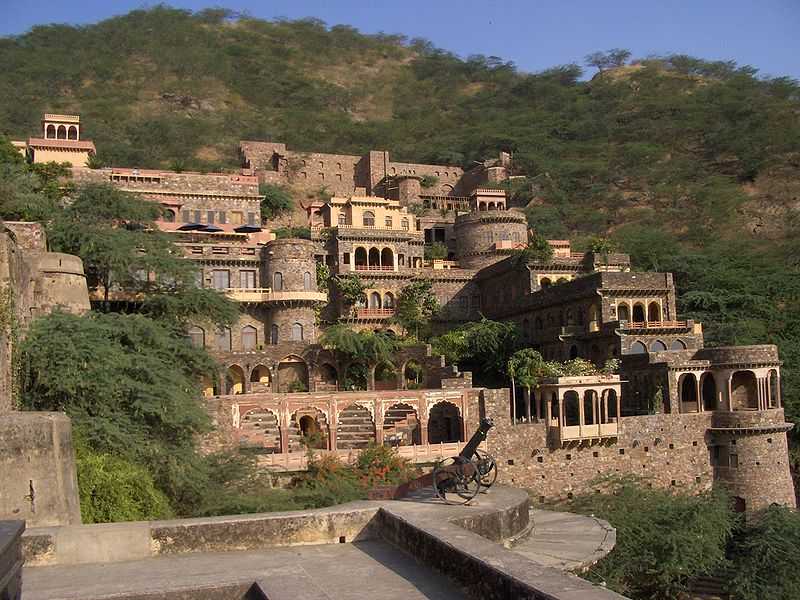 The royal town of Neemrana is 122 km from Delhi. An architectural marvel, the Neemrana Fort Palace was built here in 1464 AD on a hill of the Aravallis. The once-in-ruins fort has been converted to a Fort Palace Hotel for over three decades now, preserving its medieval beauty & grandeur.

For adventure seekers, it offers guests and day visitors the exhilarating experience of ziplining across the Aravalli hills. If you are looking for a road trip that leads you to a royal weekend-stay, this heritage-hotel is a good option.
Road condition to Neemrana: From Delhi, this shorter stretch on the Delhi-Jaipur Highway has been said to be in decent condition but can get busy. Even in peak-traffic hours, it won't take more than 3.5 hours to get here.

Dhabas: Although it is a short distance to Neemrana, the renowned Mannat Dhaba in Dharuhera would be a good stopover for an exceptional lassi and most other cravings you may have. There are many other dhabas on the way as well.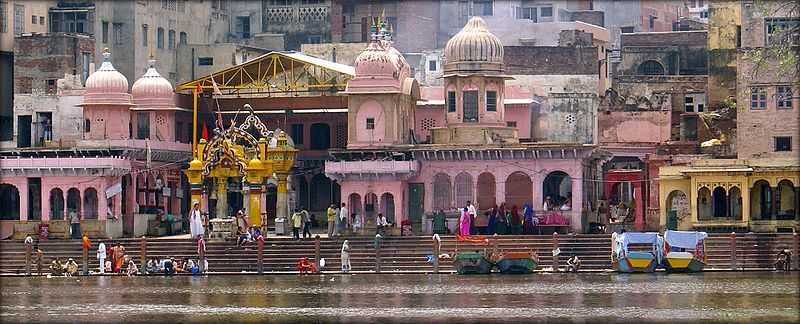 For those seeking to connect with
Lord Krishna
and his heritage, Mathura and
Vrindavan
are 180km away from Delhi. You can comfortably visit both these pilgrimage sights on a day-trip or choose to stay a night. Lodging options are in plenty. Another off-beat historic getaway in the Mathura District is
Barsana
- Goddess Radha's home, Lord Krishna's main consort.
Road condition to Mathura & Vrindavan: Similar to a drive or ride to Agra, the route to Mathura and Vrindavan is also the well-maintained Yamuna Expressway. The journey should not take more than 3 hours. There are no gas stations on the expressway so fill fuel before you start your trip.

Dhabas: There are no dhabas or food-joints on the Yamuna Expressway. If you are the kind who would need a snack, it is advisable to carry it with you from Delhi. Eateries can be found near tolls in case of an emergency.
13. Delhi to Ranikhet (354 km)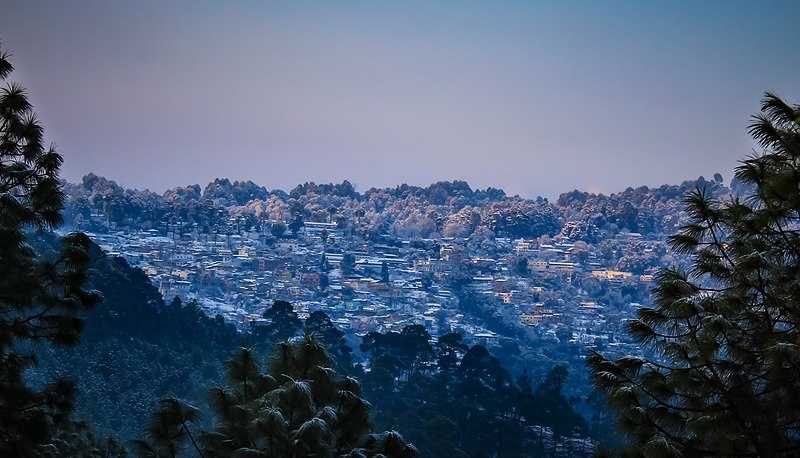 Ranikhet or 'Queen's Meadow' is a must-visit for people looking for scenic Kumaoni beauty with a touch of colonial heritage. This cantonment town is picturesque. July-November is the best time to visit as the weather is pleasant through the route and in Ranikhet.
Road Condition to Ranikhet: As it is an 8-hour drive, those looking for a stop-over may consider two routes to Ranikhet from Delhi. The shortest route is through Rampur & Nainital and the other through Bareilly & Haldwani. The majority stretch on both routes is the NH-9 which is in a reasonably good condition.

Dhabas: On this route, the town of Gajraula is famous for dhabas. Apart from Bikanerwala, Moga Punjabi Tadka and Bhajan Dhaba are good options.
14. Delhi to Dam Dama Lake (61 km)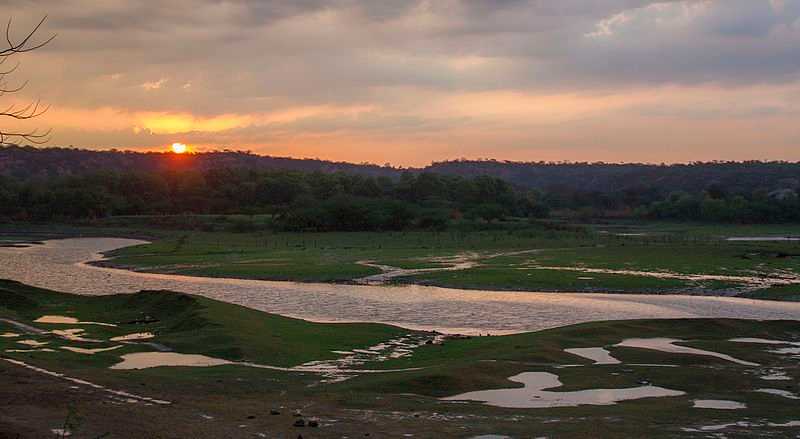 Perhaps the closest get-away to Delhi, Dam Dama lake is nothing like the capital city. A serene getaway, it offers
wildlife, hills and natural beauty
. It has been a favourite
picnic spot
for families and
adventure-campers
for years. You can camp in a tent outside the lake or book a room. The Botanix Nature Resort is a great option and an attraction in itself.
Road Condition: This short-distance on the Delhi-Alwar Highway is driveable. It can be congested but should not take you longer than 2 hours to cover.

Dhabas: Satya Dhaba and Royal Blue Dhaba are well-known dhabas in the town of Mahipalpur.

Corbett National Park
is a wildlife enthusiast's paradise and needs no introduction. India's
most renowned wildlife sanctuary
, it has always rightly boasted of being home to diverse flora and fauna. It is advisable to book your stay in the park in advance. There are many options for every budget. October to February offers good weather and is a good time to visit.
Road Condition to Corbett National Park: The route to Corbett National Park is primarily through the NH-9 and takes up to 6 hours. As already mentioned, NH-9 is well maintained and safe.

Dhabas: Gajraula is the best town for dhabas on this route. Bikanerwala, Moga Punjabi Tadka and Bhajan Dhaba are the top 3 picks.
16. Delhi to Narkanda (406 km)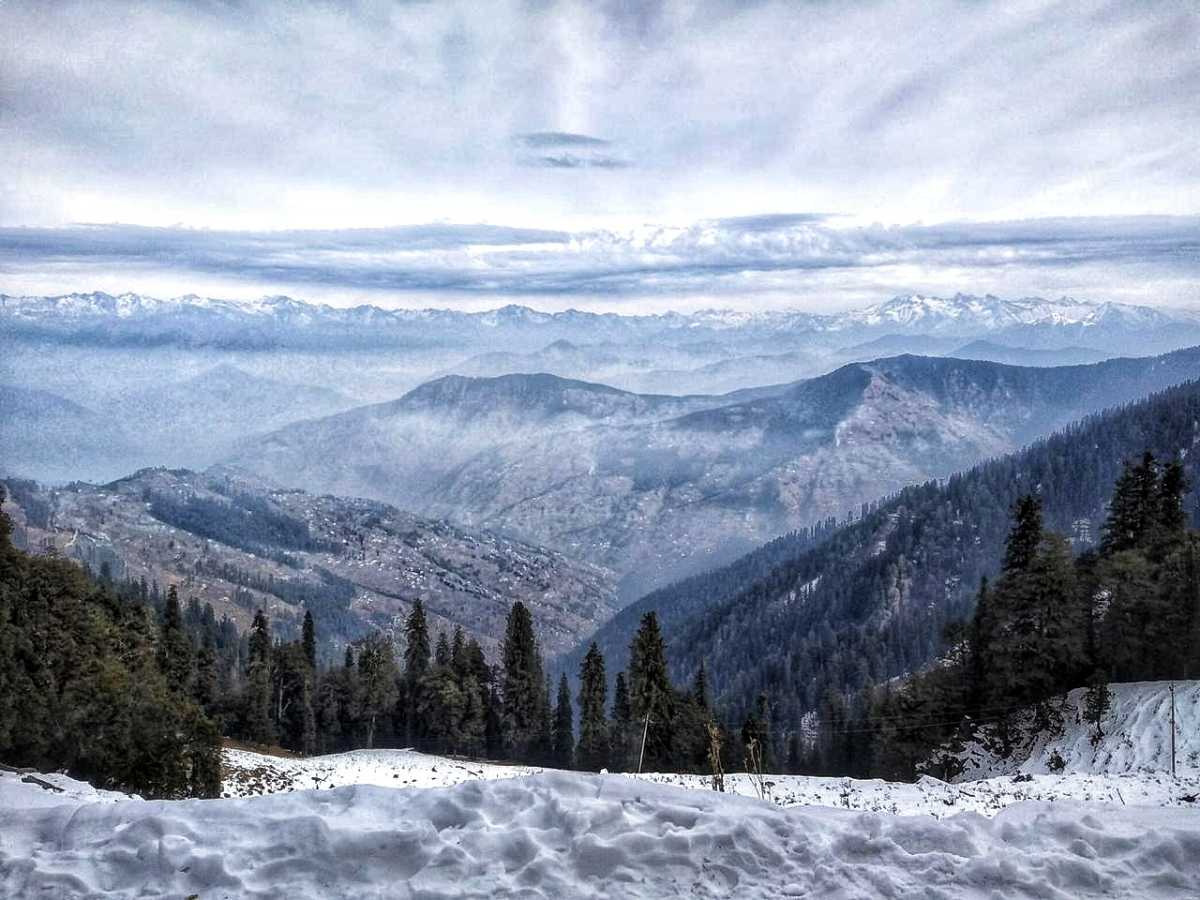 For those who enjoy
skiing
,
Narkanda
is a great winter getaway from Delhi. In winters, the town is snow-capped despite being surrounded by tropical forests. It also has enchanting
apple orchards
. Hatu Peak is a must-see.
Road Condition to Narkanda: While a non-stop journey could take up to 9 hours, there are many towns on the way that could make for good stop-overs. The best route to Narkanda is through Kalka and Shimla.

Dhabas: There are many dhabas on this route. For the best Kheema Kaliji and Mutton Masala, stop by at Puran Singh ka Dhaba in Ambala.
17. Delhi to Amritsar (449 km)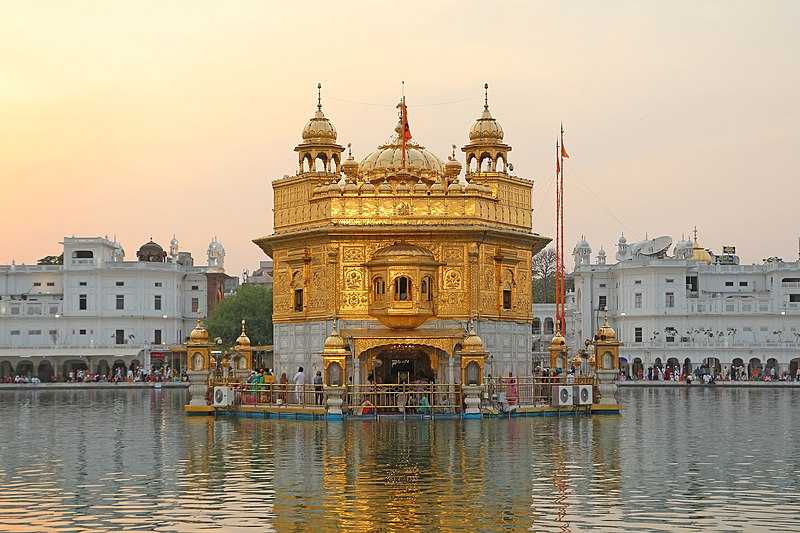 Amritsar
is considered as the
cultural heart of Punjab
. Home to the Golden Temple, the city is an iconic
religious centre for Sikhs
. The history of Amritsar is witness to various political tragedies like the Jallianwallah Bagh massacre and Operation Blue-Star but the Punjabi optimism breeds through this well-developed city with valour & strength.
Road Condition to Amritsar: The best route to Amritsar is the NH-44 which will run through Karnal, Kurukshetra, Ambala, Ludhiana and Jalandhar. The route is well-maintained, promising wide roads. If you choose not to stop at any of these places, you should reach in about 8 hours.

Dhabas: Apart from great food in Ambala, Mayur Dhaba in Karnal is well known for good food. Ludhiana and Jalandhar are famous for great local Punjabi dhabas. Bansi Vaishno Dhaba in Ludhiana is a famous vegetarian dhaba that is worth trying.
18. Delhi to Gwalior (351km)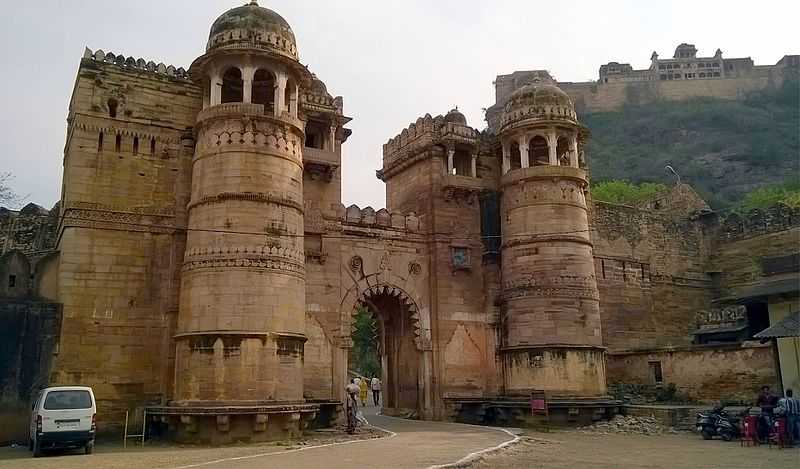 Gwalior
is a historical city in Madhya Pradesh that still offers a
royal charm
. While it's famous for its main fort, it also boasts of many
palaces and temples
worth visiting. The
Tansen Music Festival
is a four-day treat organised annually around November-December. This is also an excellent time to visit as Gwalior is dry and hot throughout the year. Summers are avoidable.
Road condition: A driver's paradise, the Yamuna Expressway also connects Delhi to Gwalior. The journey should not take more than 7 hours. There are no gas stations on the expressway so you'll have to replenish fuel near tolls or will have to make small de-routes if necessary.

Dhabas: The Yamuna Expressway has no dhabas or food-joints. Eateries can be found near tolls when you need a stopover.
19. Delhi to Dehradun (245 km)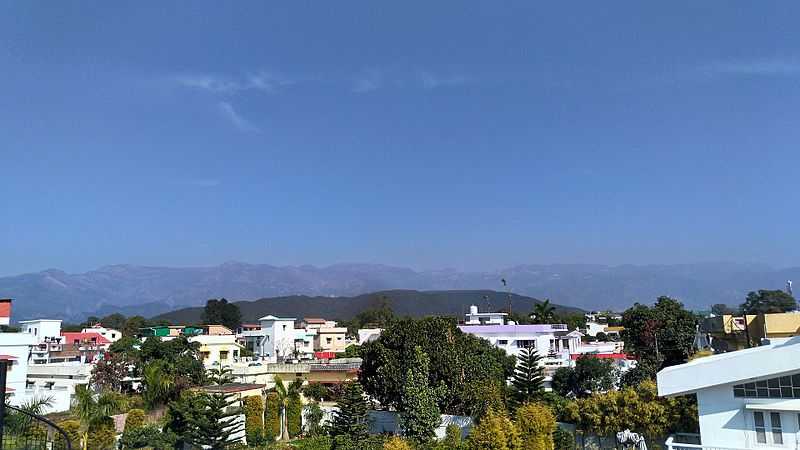 Dehradun
is known as the
Queen of the Hills
. Being one of the
oldest cities in Uttarakhand
, it is not just scenic but is a great example of urban Kumaoni culture. The weather is extremely pleasant throughout. One can visit Dehradun at any time of the year.
Road Condition to Dehradun: The recommended, yet slightly longer route is the Grand Trunk Road/NH1 which is well maintained and a pleasure to drive on. The shorter Saharanpur route must be avoided.

Dhabas: While Murthal is a great grub spot giving you options like Sukhdev Dhaba, Haveli and Gulshan Dhaba, there are many other dhaba options on this route. The Grand Trunk Road is famous for being a dhaba haven.
20. Delhi to Kuchesar (130 km)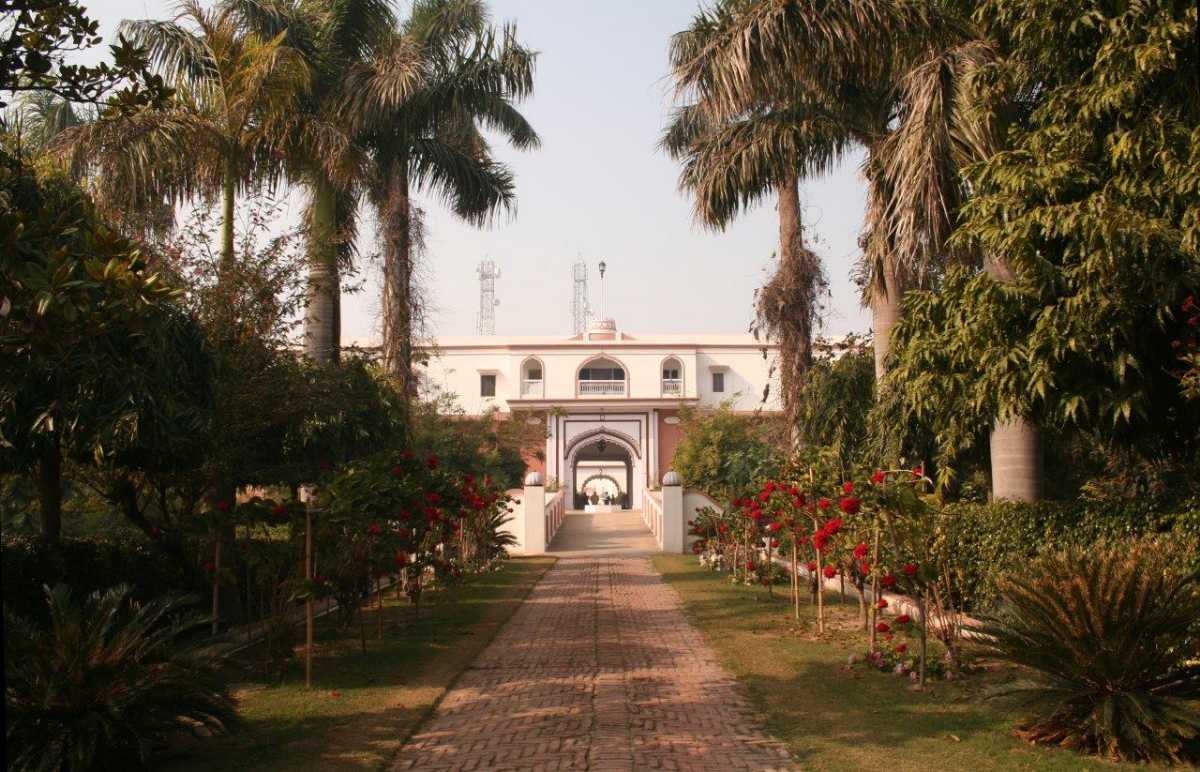 Kuchesar
is a princely estate near Delhi. The main
Kuchesar Fort or the Mud Fort
has been restored and is a luxurious heritage hotel. The township offers various activities that are like a
sneak-peak into the past.
You can take a bullock-cart ride near mango orchards and sugarcane fields.
Road Condition to Kuchesar: NH-9 is the best route to Kuchesar and takes up to 2.5 hours. NH-9 is well maintained and safe. Your journey may be shorter if you're leaving from North Delhi and choose to take the Eastern Peripheral Expressway, to join the NH-9 eventually.

Dhabas: A little known treasure, Shiva Tourist Dhaba makes for a great stopover in Babugarh.
21. Delhi to Karnal (118 km)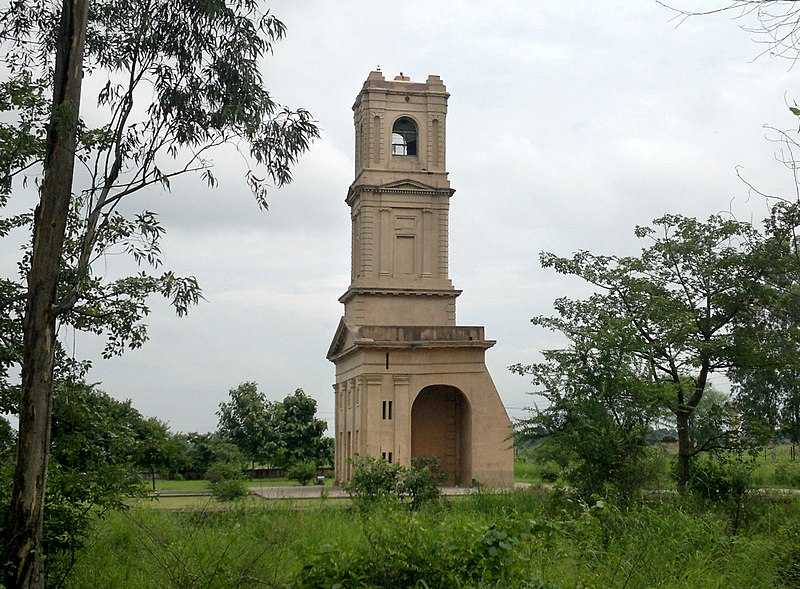 Karnal
is a historic town in North India. In 1739,
Nadir Shah
defeated Muhammad Shah here defeating the Mughals and annexing Karnal to the Afsharid dynasty. The town preserves various tourist attractions that are worth a visit for
history buffs
.
Road Condition to Karnal: The only route to Karnal is through NH-44 and can take up to 3 hours to reach. It is well-maintained and not too problematic.

Dhabas: Murthal remains your go-to grub location on this route too. Do try Jhilmil Dhaba apart from those already recommended here.
22. Delhi to Sultanpur Bird Sanctuary (48 KM)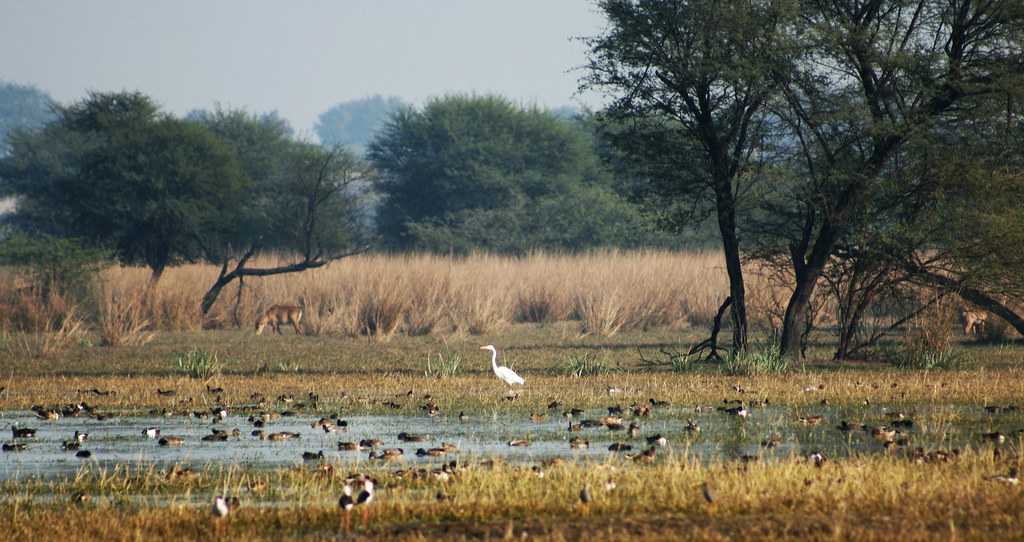 Head to the 'Sultanpur Bird Sanctuary' and take a day off from your busy schedule. It indeed is the best trips that you can plan. The sanctuary is close to Delhi so you can finish the whole trip in a day. The place is known for its diversity of birds and the winter season brings in many migratory species around.

Route: One can take either the Dabri- Gurgaon Road route or they can opt to travel via National Highway 9 to reach the destination.
Highlights: The Park, Migratory Birds
Dhabas: Sialkoti Dhaba in Sadar Bazaar, Gurgaon is a must-try.
23. Delhi to Landour (300 KM)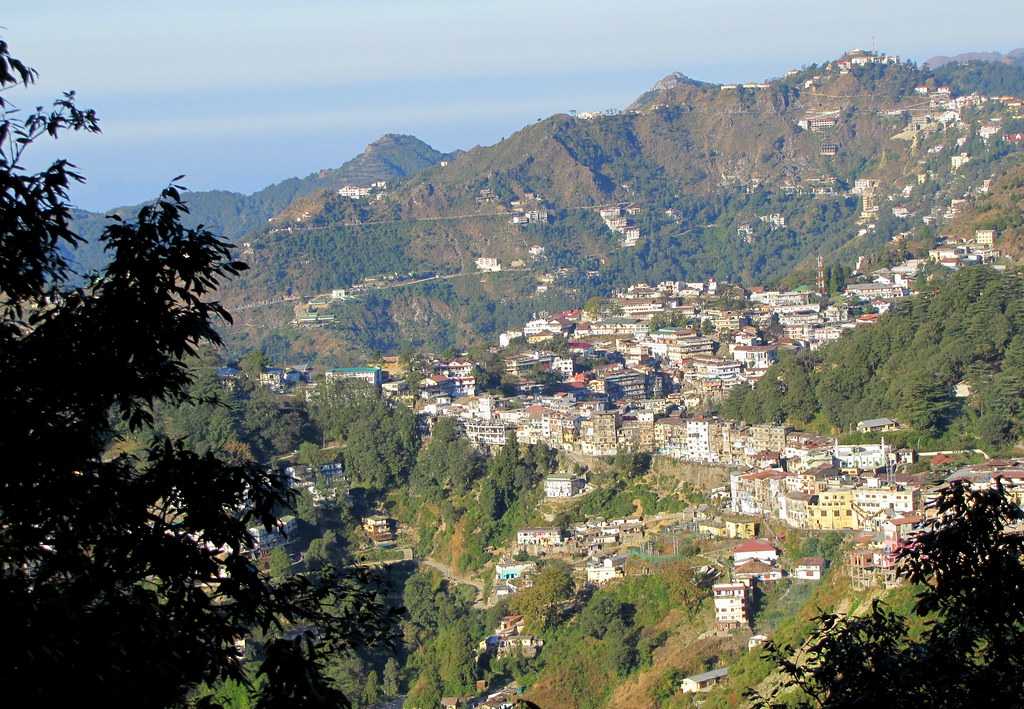 Landour is a quaint town close to Mussorie present in the state of Uttarakhand. It is perfect for those people who want relief from the crowded hill stations. The best part of the place is that it has a low population density and pollution-free. You can easily take your car to this laid back town to enjoy the pleasant weather and the mesmerising scenic beauty of the mountains. The place is known for its diverse ecology and was once popular amidst authors during the British Raj.
Route: Saharanpur Road via Mandaula- Bhainsi- Kuthal Gaon

Highlights: Dehradun, Mossy Falls, Sisters Bazaar
Dhabas: Cheetal is a Dhaba on the Expressway near Khatauli that one should visit for a little break.
24. Delhi to Jaisalmer (800 KM)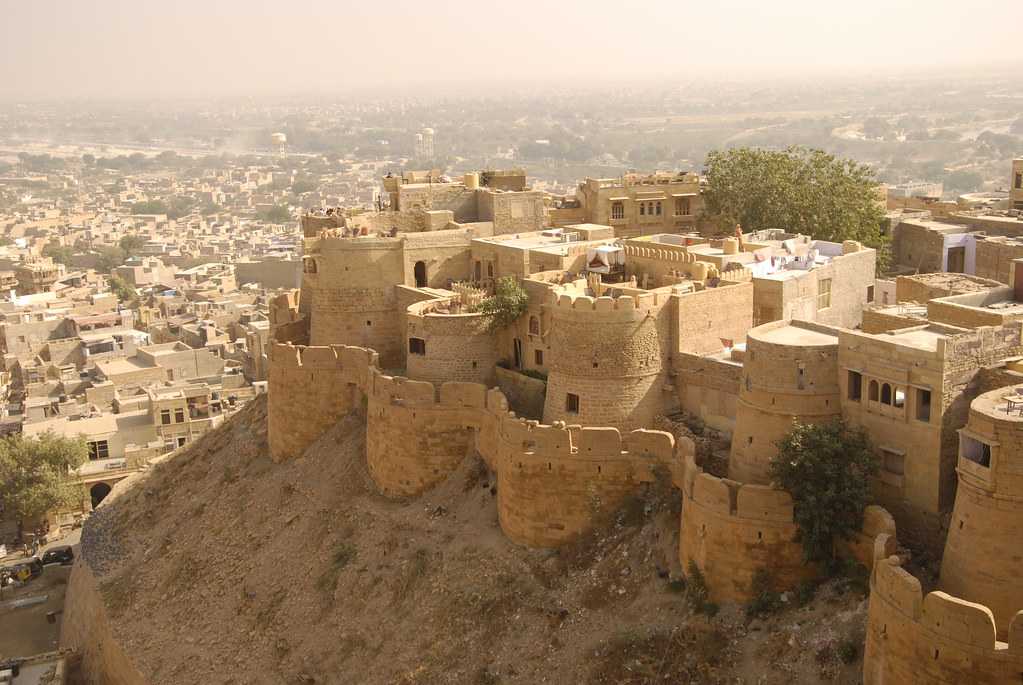 Jaisalmer is the desert city present in the Indian state of Rajasthan. It is the best place to visit if someone wants to experience living in the Thar Desert. It is mostly known for the Jaisalmer Fort constructed of yellow sandstone. Jaisalmer is also a popular site for Jain temples.
Route: NH11 via Rohtak – Bhiwani – Churu – Bikaner – Phulodi

Highlights: Jaisalmer Fort, Desert, Moti Mahal, Gadisar Lake
Dhabas: Hotel Midway in Behror is a fantastic restaurant run by the Rajasthan Tourism Department.

25. Delhi to Spiti (710 KM)

Spiti is one of the most recommended and one of the most sought after road trips from Delhi. Spiti offers some of the most breathtaking routes, inhabited villages, Buddhist monasteries and green meadows along the way. What's more? You can also stop along the way for some very Instagrammable pictures.
Route: Delhi - Shimla - Narkanda - Rampur - Kalpa - Nako - Dhankar - Pin Valley - Kaza
Highlights: Giu Village, Tabo Village, Pin Valley Park, Kaza
Dhabas:Chilika Dhaba, Samaroh, Amrik Sukhdev, Sharma Dhaba
26. Delhi to Manali (540 KM)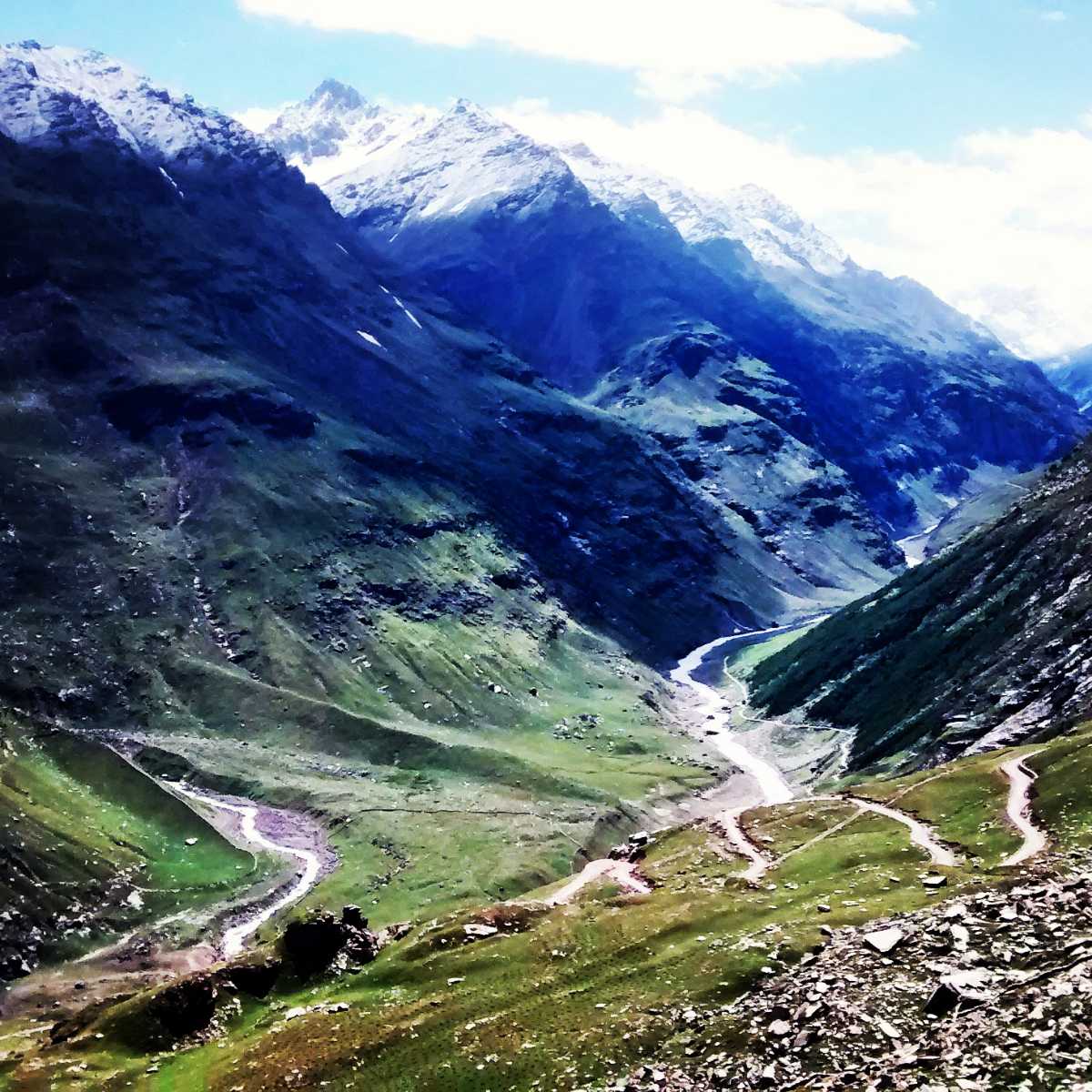 It's no brainer that Delhi to Manali road trip is one of the most convenient and beautiful road trips. Along the way, you will come across lush green forests, gushing streams, stunning waterfalls and dainty villages. You could also stop on the way to capture the panoramic beauty or to enjoy a meal at one of the roadside dhabas.
Route: NH 44 and 154 via Ambala Chandigarh Route - Banur - Palampur - Shimla
Highlights: Panipat, Chandigarh, Achanakmar Wildlife Sanctuary, Rewalsar Lake
Dhabas: The Lake View, Hotel Sagar View, Bhimu Dhaba, Fauji Dhaba
27. Delhi to Surajkund (42 KM)

Surajkund is a cultural hub and a famous picnic spot for friends and family near Delhi. It is also one of the shortest drive from Delhi at a distance of just 42 kms. You could enjoy the blue Aravalli hills in the background. Once in Surajkund, there are several attractions that you can visit.
Route: Mahatma Gandhi Road - Outer Ring Road - Suraj Kund Road
Highlights: Raja Nahar Singh Fort, Camp Dhauj Lake, Surajkund
Dhabas: Vaishno Dhaba, Rajinder Singh Dhaba
28. Delhi to Manesar (49 KM)

Manesar is yet another destination near Delhi which makes for an amazing road trip. Manesar is mostly an industrial hub that is lately gaining a lot of popularity as a rural tourism hub. The place is known for its rustic life and the stunning views of the surrounding Aravalli Hills.
Route: NH 44 Delhi Gurugram Expressway - Manesar
Dhabas: Punjabi Dhaba, Vishal Dhaba, Pahalwan Dhaba
29. Delhi to Barsana (150 KM)

Barsana is considered to be the birthplace of Lord Krishna's gopi - Radha, and is known for its vibrant and zealous Holi. People from all across the country visit the small town at the top of the year, especially from Delhi. Since the distance is little and the route is scenic, this is also one of the most preferred road trips from Delhi.
Route: Mathura road / NH 19 & 44
Highlights: Shriji Temple, Maan Mandir, Sarkari Khor, Prem Sarovar Pond
Dhabas: Subhash Dhaba, Radha Swami Dhaba, Munna Dhaba, Ramu ka Dhaba

Kurukshetra is situated only at a distance of 160 Km from Delhi and is known for its rich past and its historical significance. Other than the scenic route from Delhi to Kurukshetra, there are also several attractions within the town that you could explore.
Route: Delhi via Gurgaon to Kurukshetra
Highlights: Brahma Kund, Brahma Sarovar, Sannihit Sarovar
Dhabas: Shiv da Dhaba, Subhash Dhaba, Pandit Dhaba
31. Delhi to Haridwar (250 KM)

Haridwar is known to be one of the most religious cities for the Hindus. Other than that, it also makes up for one of the most enticing road trips from Delhi. Haridwar also acts as the base destination for some of the other tourist towns like Rishikesh and Devprayag.
Route: Delhi to Haridwar via Upper Ganga Canal Road & NH 334
Highlights: Chhota Haridwar, Muradnagar, Ganeshdham
Dhabas: Bikanerwala, Jain Shikanji, Cheetal Grand
32. Delhi to Kasol (514 KM)

Last but not the least, Kasol is one of the most popular road trips from Delhi. Boasting of verdant views of the forests and the valleys and nestled in between stunning mountain peaks, the route to Kasol is definitely one of the most scenic.
Route: Delhi to Sundernagar to Kasol
Highlights: Kheerganga, mountain passes, nature
Dhabas: Puran Singh Dhaba, Bahadur Dhaba
So, with all these road trips listed, do you plan on going on one anytime soon? Do let us know in the comments below!