Shop 'til you drop at 'the city with the most malls in the world', Jakarta! Jakarta, the capital, has a surprising number of large and glitzy air-conditioned malls which are jam-packed with all the leading international brands. It is recorded that the entire city itself has over 175 shopping malls, which might give the city the title "city with the most malls in the world"! It would be a crime to visit Jakarta and not go mall hopping.
The capital city houses over 170 malls with plenty of fashion, food and fun to offer. You're bound to end up in front of a glitzy entrance tempting you to empty your wallet (or spend your entire Credit Card limit), but it's probably a good idea to know the can't-be-missed malls.
Here's a roundup of the best malls in Jakarta:  
1. Grand Indonesia Shopping Town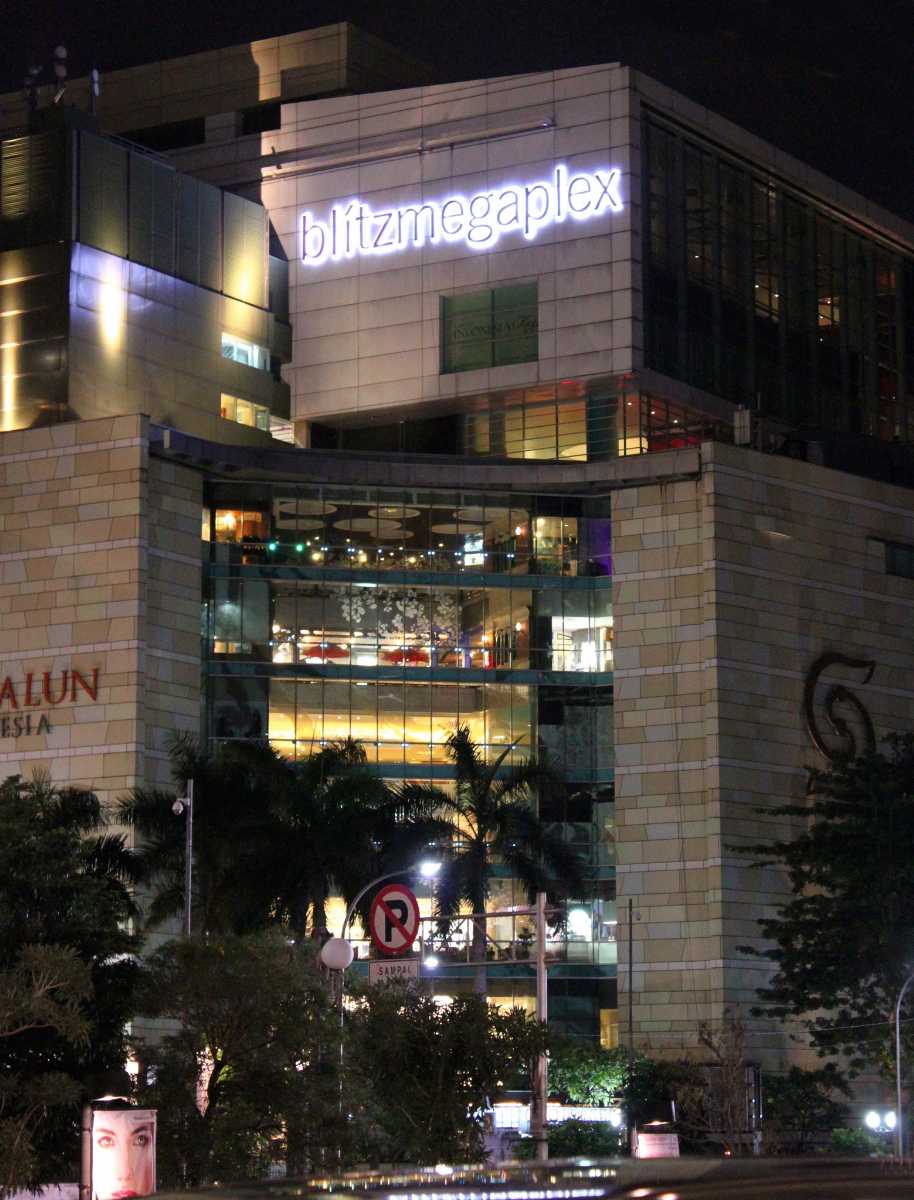 This high-end mall will pamper you with a selection of shops selling luxurious brands, perfect for a one-day shopping experience. Located in the heart of Jakarta, this large and wholesome mall also has many facilities like ATM centres, money changers, supermarkets and various choices of restaurants to fuel your shopping experience. You can explore Grand Indonesia and browse its superb collection by crossing from the west wing to the east and enjoying the rows of shops for you to choose from.
Brands: Calvin Klein, Pull & Bear, Dr Martens, TopShop, Coconut Island, The Body Shop and many more.
Address: Jl. MH. Thamrin No. 1, Central Jakarta
Opening Hours: 10:00 AM - 10:00 PM
2. Gandaria City

Popularly known as "GanCit" locally, Gandaria City is a prominent family shopping destination in South Jakarta. This urban shopping centre features over 300 tenants with brands like Uniqlo, Charles & Keith, H&M and many other international brands. GanCit is also pretty spacious compared to other malls and brings out a homey and comfortable feel to your shopping experience. Be sure to visit the various choices of restaurants and food courts in the mall to not only cater to your shopping needs but also your appetite.
Brands: Charles and Keith, Ralph Lauren, H&M and more.
Address: Jl. Sultan Iskandar Muda, Kebayoran Lama, South Jakarta
Opening Hours: 10:00 a.m. - 10:00 p.m.
3. Central Park Jakarta
 Central Park is a Mega Project of Podomoro City. Targeting the upper middle consumers, Central Park Mall presents, Carrefour Transmart and Indonesia's second largest cinema CGV Cinemas which has 10 auditoriums with a capacity of 1900 seats. Central Park Mall also houses the largest Gramedia Bookstore in Indonesia.
Brands:  SOGO, Hugo Boss, Mango, Lacoste and more.
Address: Podomoro City, Jl. Let. Jend., S Parman kav.28
Opening Hours: 10:00 AM - 10:00 PM
Located in one of Jakarta's Sudirman Central Business District (SCBD), Pacific Place Jakarta is an excellent destination for your shopping spree. This modern and stylish shopping complex caters to both chic shoppers and families seeking entertainment. This luxurious shopping mall houses over 200 tenants and is attached to notable establishments such as Hard Rock Cafe Jakarta and the Ritz-Carlton Hotel.
Brands: Various luxurious brands including Prada, Miu Miu and Hermes.
Address: Jl. Jend. Sudirman Kav. 52 - 53, Sudirman Central Business District, Jakarta
Opening Hours: 10:00 AM - 10:00 PM
5. Aeon Mall Jakarta Garden City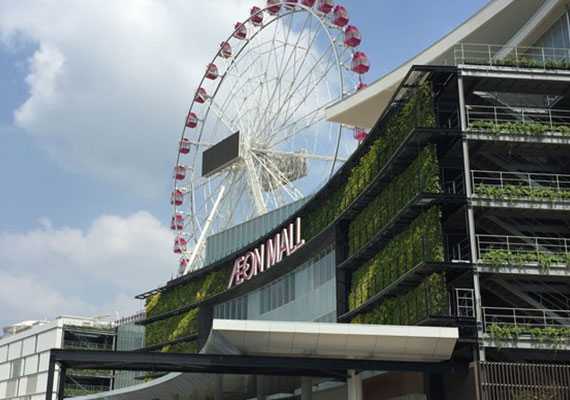 Aeon Mall is a recently constructed mall in Bekasi. Visit it for the Japanese apparel brands and small eateries. There are many known brands from Indonesia and exciting arcade games for children. The star attraction of this mall is the giant Ferris wheel on the roof, which draws crowds in plenty.
Brands: Wrangler, Skechers, Miniso, Batik Keris and more. 
Address: l. Jkt Garden City, RT.1/RW.6, Cakung Tim., Cakung, Kota Jakarta Timur
Opening Hours: 10:00 AM - 10:00 PM
6. Mal Taman Anggrek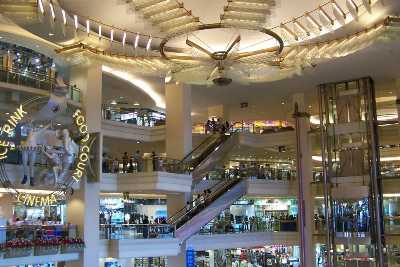 With over 500 shops spread throughout the seven levels and spanning 360,000 sqm, Mal Taman Anggrek is considered as Jakarta's largest shopping mall. From fashion accessories and leather goods to sporting apparel and children's toys, the product range at this mall will ensure that you walk out with heavy shopping bags.
Brands: Steve Madden, Elle, L'Occitane, Puma and more.
Address: Jl. Letjen S. ParmanKav. 21, Slipi, West Jakarta
Opening Hours: 10:00 AM - 10:00 PM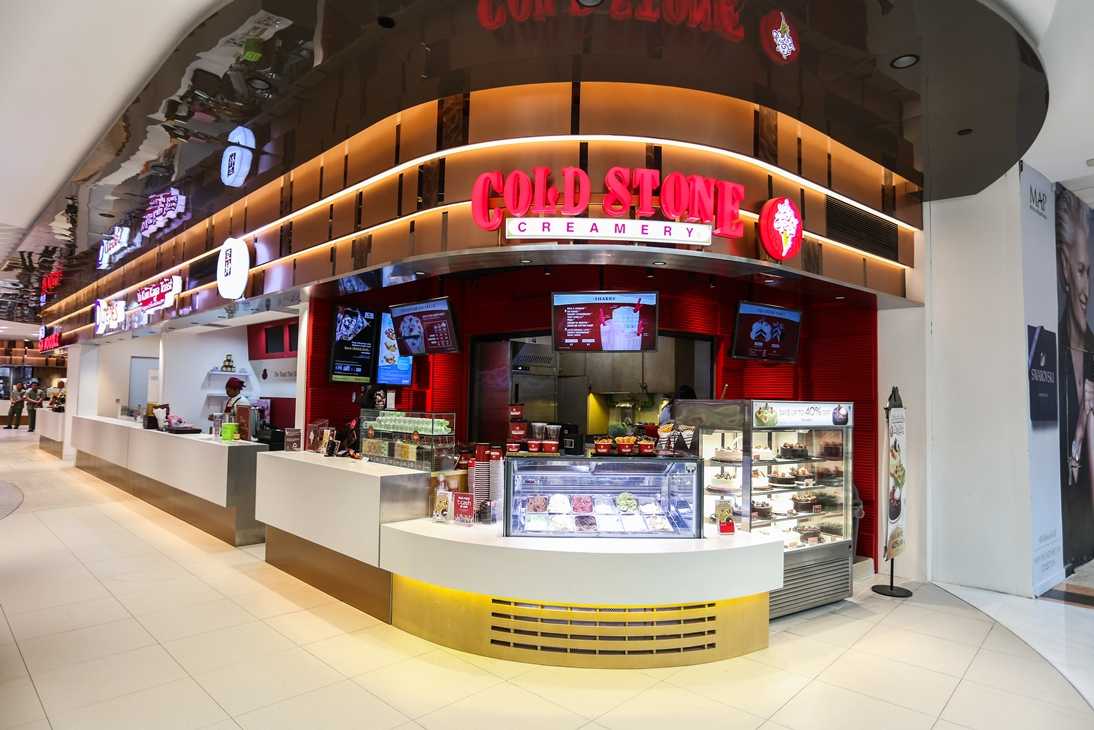 A truly luxurious shopping experience, Plaza Senayan has a great selection of high-end international brands, despite being relatively smaller. A must-have on your shopping itinerary.
This mall is also known for its variety of restaurants that people visit for lunch breaks since many offices surround it.
Brands: Over 250 stores including Fendi, Dior, Michael Kors, Tommy Hilfiger and Marks and Spencer.
Address: Gelora Bung Karno, Jl. Asia Afrika No. 8, Senayan, Central Jakarta
Opening Hours: 10:00 AM - 10:00 PM


8. Pondok Indah Mall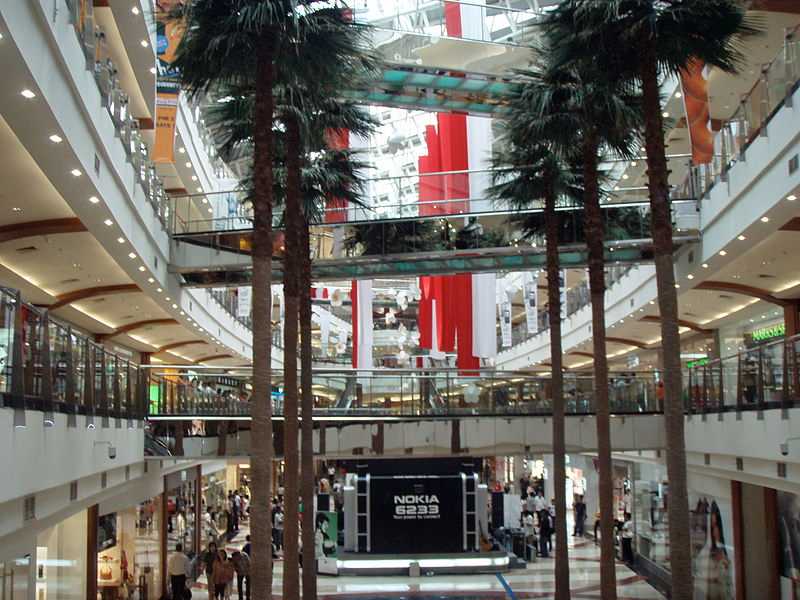 Known as "PIM" among the locals, Pondok Indah Mall is located near a high-class residential area in South Jakarta's Pondok Indah. Not only famous for its location, but it is also one of Jakarta's largest Malls as PIM is, in fact, a complex of three malls. With a prominent location and a large variety of shopping choices, it is no wonder that PIM is popular among locals and even tourists.
Brands: Although there are some affordable brands like Banana Republic and Giordano, PIM has a wide selection of luxurious brands like Braun Buffel and Karen Millen.
Address: Jl. Metro Pondok Indah Kav. IIIB, Pondok Indah, South Jakarta
Opening Hours: 09:00 AM - 10:00 PM
9. Lippo Mall Puri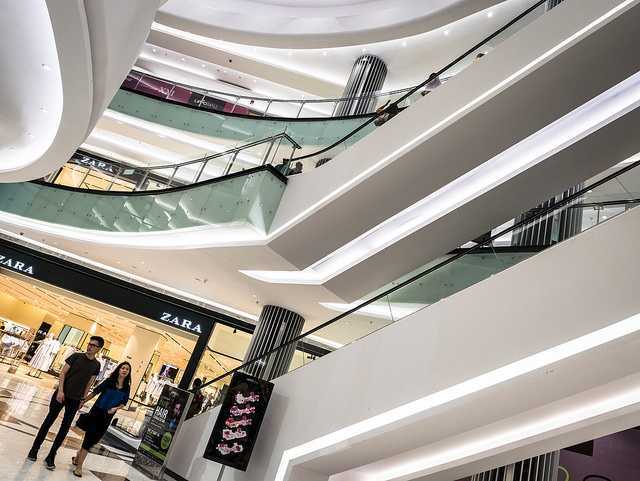 Lippo Mall Puri is located in West Jakarta at St. Moritz. It belongs to the Lippo mall franchise. The mall has stores of national and international brands.
Spacious with a stylish interior, Lippo Mall, Puri is a hit with Jakartans of all ages.
There are lots to do here- catch the latest movie in HD at the Deluxe Cinema XXI or try a new dish at the various restaurants and food court stalls, featuring diverse cuisines- from Continental to pan-Asian. 
Brands: Forever 21, Uniqlo, Nautica and more.
Address: Blok U1, RT.3/RW.2, Kembangan Sel., Kembangan, Kota Jakarta Barat
Opening Hours: 10:00 AM - 10:00 PM
10. Kelapa Gading Mall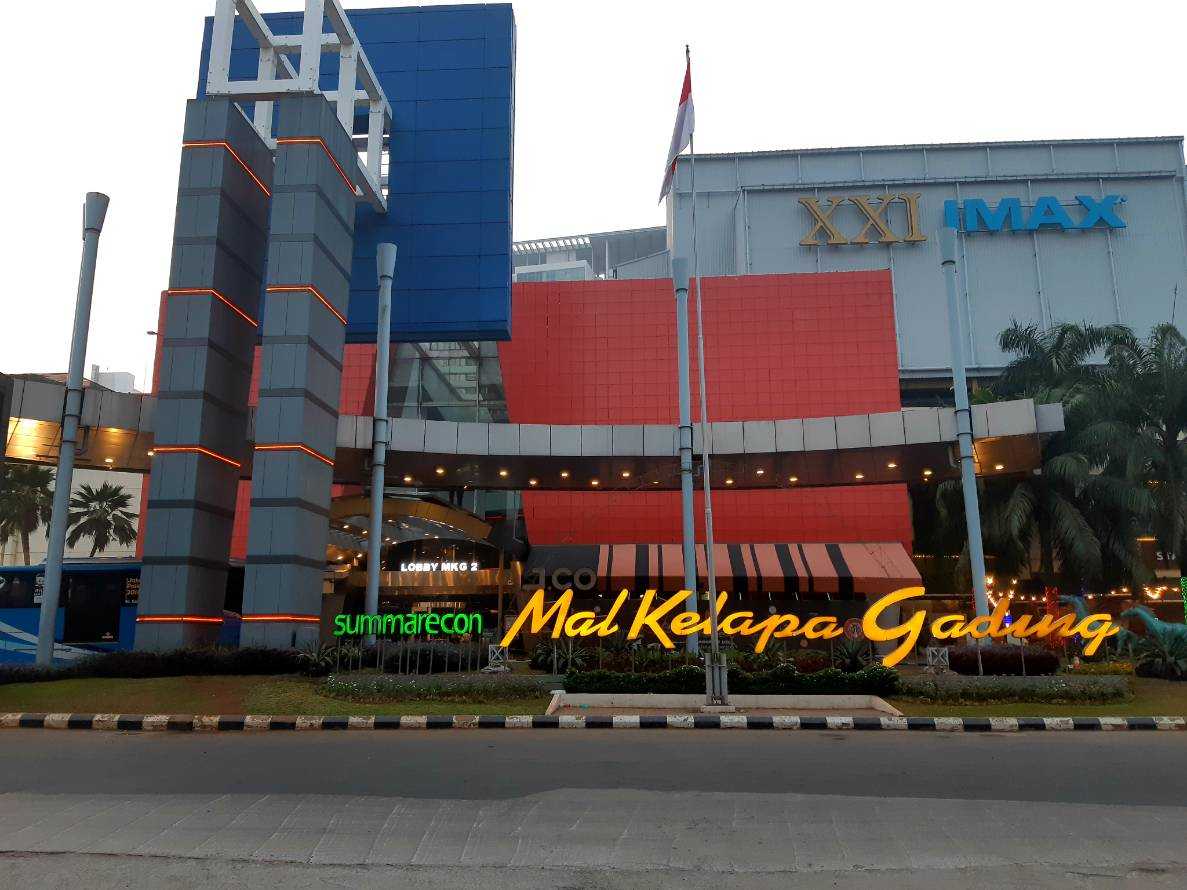 When it comes to shopping and entertainment in Jakarta, the Kelapa Gading Mall is hard to beat. Spanning an area of over 150,000 square meters, it is one of the largest malls of Indonesia, and one of the all-time favourite hangouts of tourists be it for shopping, dining out or watching the latest movie releases.
The Mall regularly hosts seasonal events and entertainment programmes. So, make sure to include the Kelapa Gading Mall in your itinerary while visiting the city of Jakarta to experience the bustle of the crowds in the glitzy mall while enjoying the various entertainment activities it has to offer.
Brands: Guess, Valentino, Zara and more.
Address:  Blok M, RT.13/RW.18, Klp. Gading Tim., Klp. Gading, Kota Jkt Utara
Opening Hours: 10:00 AM - 10:00 PM
11. Mall Lippo Kemang Village
Mall Lippo at Kemang Village stands at three-storeys high. It contains a supermarket, many apparels and accessory brands, and safe play areas for kids. It is spacious and clean with modern architecture. It is situated at an easily approachable locality. Don't miss the pleasing live band performances over here, on Saturday nights.
Brands: Levis, Under Armour, Stradivarius, Pull & Bear, Forever New, and more. 
Address: Jalan Pangeran Antasari 36 Mampang Prapatan, Kby. Baru,Jakarta
Opening Hours: 10:00 AM - 10:00 PM
12. Sarinah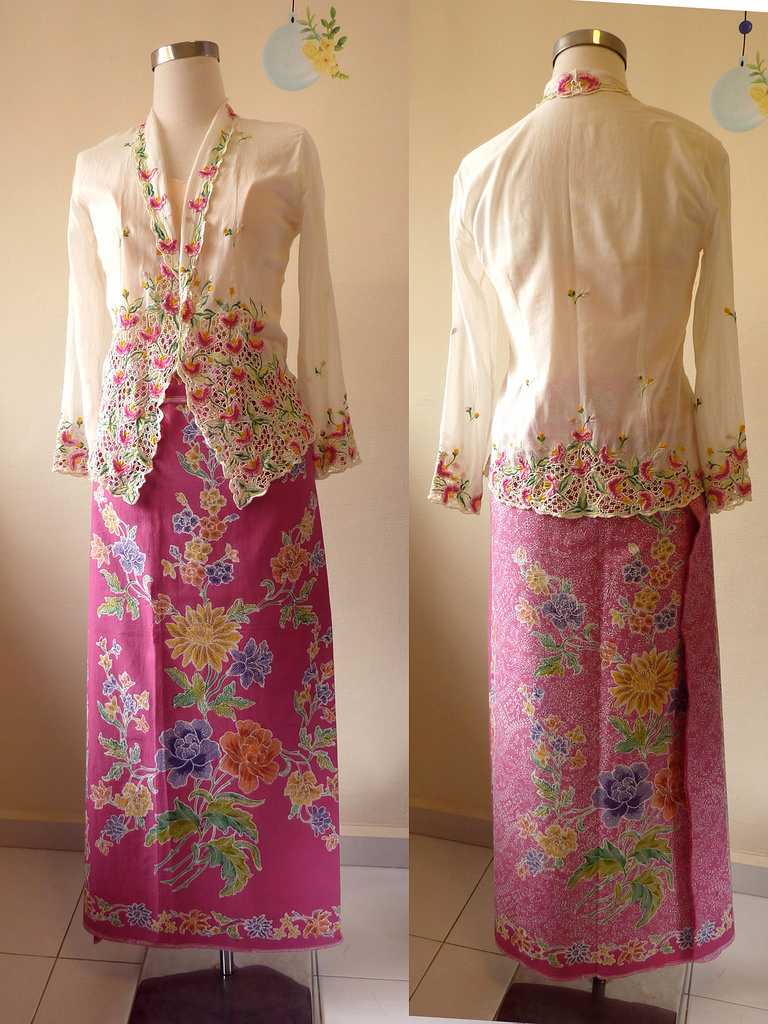 A state-owned venture, this mall has one of the best selections of Indonesian handicrafts, ethnic Batik fabrics and traditional Muslim clothing in Jakarta.
Brands: Pierre Cardin, The Executive, Kickers and more.
Address: PT Sarinah (Persero) Jl. M. H. Thamrin No.11
13. Lotte Shopping Avenue
Lotte Duty-Free is a South Korean chain of duty-free shops, where you can buy products that are exempt from import duties. Chocolates, wines, perfumes, sunglasses- you can find them all here.
Brands: Lotte Duty-free, Adidas, H&M
Address: Jl. Prof. Dr. Satrio Kav 3 - 5, Karet Kuningan, Jakarta
Other notable malls in Jakarta-
Brands
: Versace, Balenciaga, Tod's, Kenzo, Moschino and more.
Address
: The Plaza, 10th Floor, Jl. M.H. Thamrin Kav. 28-30
15. Kota Kasablanca
Brands
: Asics, Columbia, Converse and more.
Address
: Jl. Casablanca Raya Kav. 88 South Jakarta
16. Senayan City
Brands: New Balance, Burberry, Gucci, Rockport and more.
Address: Jl. Asia Afrika Lot 19, Jakarta Pusat

17. Baywalk Mall
Brands: Samuel & Kevin, Claire's, Hush Puppies and more.
Address: Green B Green Bay Pluit. Jl. Pluit Karang Ayu B1 Utara, Jakarta Utara

18. Emporium Pluit
Brands: Nike, Baleno, Color Box and more.
Address: Jl. Pluit Selatan Raya, Jakarta Utara
19. Lippo Plaza Semanggi
Brands
: Giordano, Polo Ralph Lauren and more.
Address
: Jl. Jenderal Sudirman, Kav. 50 Jakarta
20. Mall of Indonesia
Brands
: Timberland, Urban Icon, Minimal and more.
Address
: Jl. Raya Boulevard Barat Kelapa Gading, Jakarta Utara
21. Mall Artha Gading(MAG)
Brands
: Lifestyle, Jack Nicklaus, Macy's and more.
Address
: Jl. Artha Gading Selatan No. 1, Jakarta Utara
22. Kuningan City
Brands
: Beverly Hills Polo Club, Metaphor, Saucony and more.
Address
: Jl. Prof. Dr. Satrio Kav. 18 - Setiabudi, Kuningan, South of Jakarta
23. Pik Avenue
Brands
: Mont Blanc, Sephora, Crocs and more.
Address
: JL. Pantai Indah Kapuk Boulevard, Jakarta Utara
24. Ciputra Mall
Brands
: Kappa, Crocodile and more.
Address
: Jl. Arteri S. Parman, Grogol Jakarta
25. One Belpark Mall
Brands
: This is April, Heritage and more.
Address
: Jl. RS Fatmawati No. 1, Cilandak Jakarta Selatan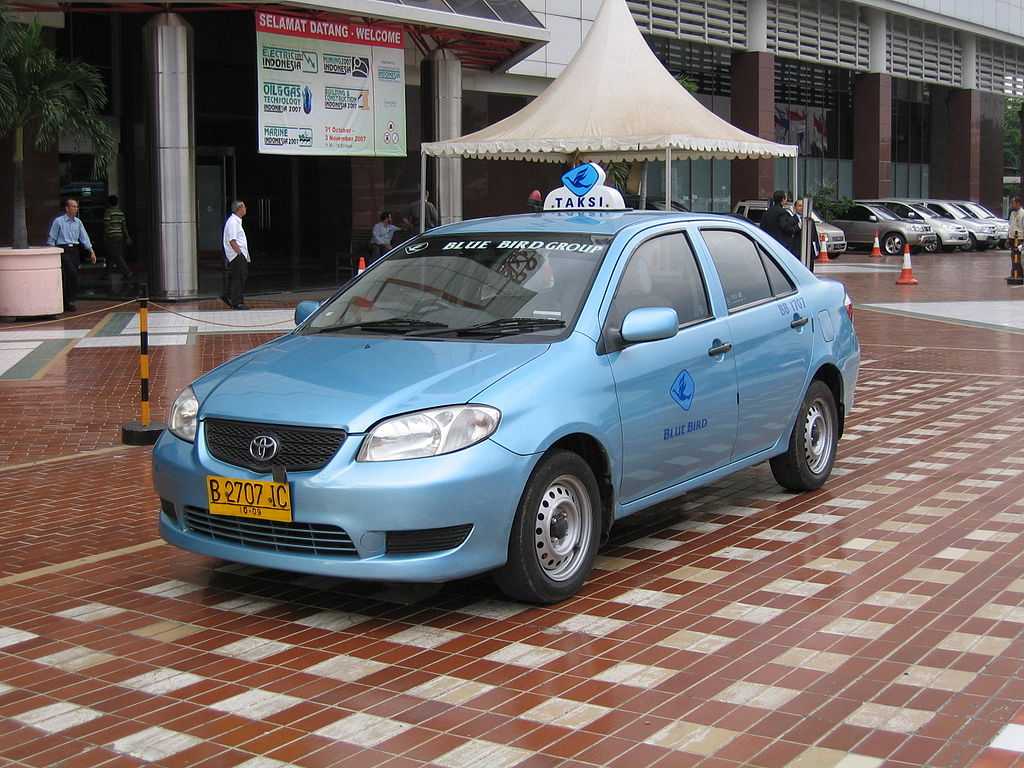 Get out early to beat the busy Jakarta traffic so you can maximise your shopping time. Mall hopping becomes so much more convenient if you have the tourist cards offered by many of the malls here. The cards are valid for about one or two weeks, and they include a special discount for foreign tourists.
So plan your next trip to Jakarta to treat yourself to a shopping extravaganza!