The heart of
Indonesia
,
Jakarta
boasts of a generous offer of class and culture with around 35 golf courses dotting the city and around a liberal more lining the province! Located off the west coast of Java, Jakarta golfing courses offers idyllic views of the Indian Ocean and the Java Sea. An emerging metropolis, Jakarta today prides itself on its extensive lush courses that are continually getting developed with world-class facilities. Combining business with luxury can be a pleasurable experience at this beautiful Thai city, with dynamic contrasts along the year. Sorted below are the top golf courses in Jakarta for a sophisticated experience that is sure to engage and enthral you.
1. Royale Jakarta Golf Course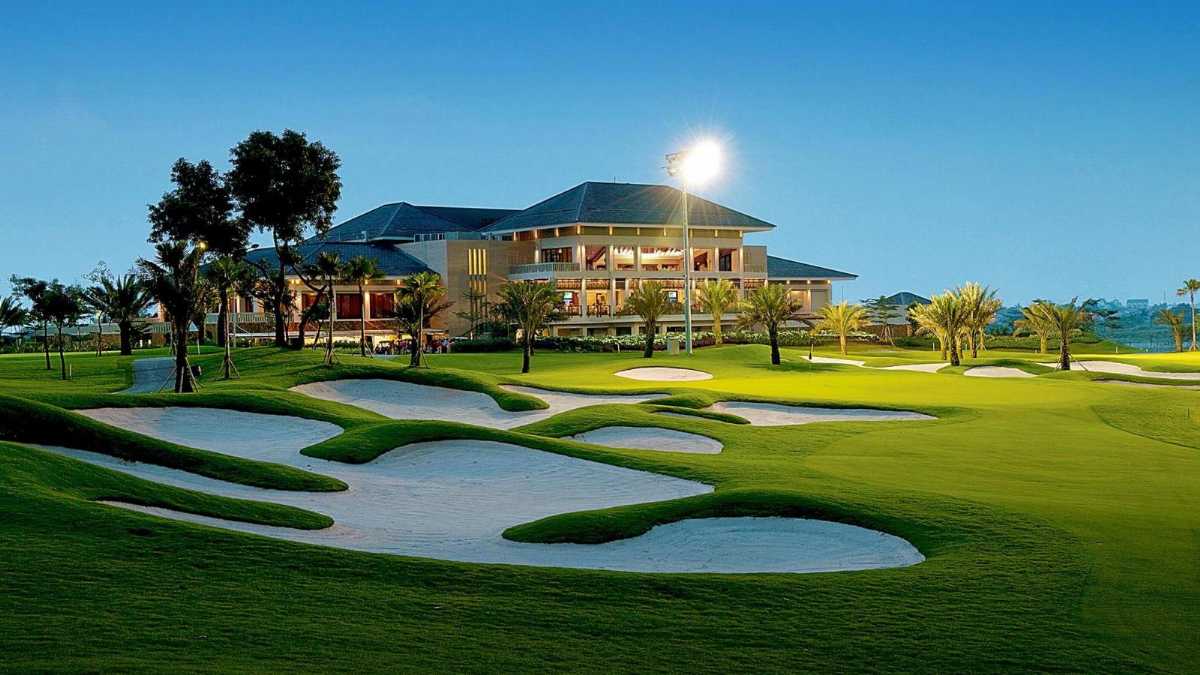 The Royale Jakarta Golf Course stands true to its title, accredited to being Jakarta's very own world-class Championship Course. In line with international standards of golfing, this course combines the finesse of standards with astounding panoramic views of Mount Salak and Mount Gede. Adding to its illustrious status, the course is lined with exotic and scientifically explained lush greenery that boasts of 27 holes in 3 sets of 9 holes across various difficulty levels.
Club House Facilities: Keeping at par with international requirements, an excellent international tournament standard Practice Range is available. With 24 lanes facilitating Short Game area and Golf Carts, it provides the perfect opportunity to practice and play. Club Facilities boast of luxurious locker rooms, Pro Shop and Function room with the addition of an exclusive Founder's lounge, Royale Suite, VIP rooms and rejuvenation centres like Spas and Royale Restro.

Location: Very close to the International airport, just 15 mins drive- poses as the perfect business opportunity. Kota Jakarta Timur, Jakarta, Indonesia
Timings: 5:30 AM - 8:00 PM
2. Cengkareng Golf Club
Proximally located to the Jakarta International Airport, this golf course in Jakarta is among the top favourites of regular golf players and businesspeople. Two times Indonesian Open hosts, this course is situated off the main hustle of the city, giving the solitude that professional golfing deserves. With an impressive Californian architecture, it features 18 holes with seven7 pars across a simple layout. A must-visit for professionals on a short visit, with a quick hour range before heading for departure!
Club House Facilities: Resplendent with classic golf experience, club facilities comprise of luxurious locker rooms, Pro Shop and Function rooms. They also provide for VIP rooms and rejuvenation centres like Spas and Royale Restro.
Location: Close to the airport, Kota Tangerang, Banten, Indonesia
Timings: 5:00 AM - 9:00 PM

3. Jagorawi Golf & Country Club

A refined and premier of all Jakartan golf courses, Jagorawi Golf Course, is Indonesia's only course to offer a 45-championship hole across three distinct challenging arenas. A course that tests the players at every turn, this provides an excellent opportunity to hone their golfing skills.
Club House Facilities: Flourished with a golf resort and practice facilities, the course also provides a pro shop, rejuvenation centres like Spas and swimming arenas.
Location: Jl. Karanggan Raya Gunung Putri, Bogor, West Java
Timings: 5:30 AM - 6:00 PM
4. Damai Indah Golf, Pantai Indah Kapuk (PIK) Course & Bumi Serpong Damai (BSD) Course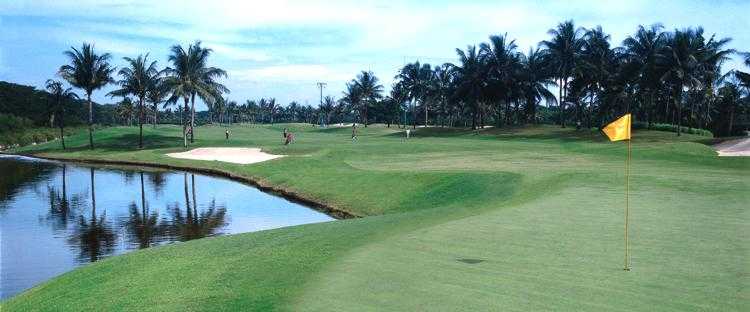 This beautiful golf course in Jakarta is a masterstroke in golfing experience. The concept of two international championship courses under one umbrella club has boomed in Jakarta. Pantai Indah Kapuk (PIK) and Bumi Serpong Damai (BSD) Courses offer entirely different experiences which integrates the best of player's abilities and tests them to the hilt. Surrounded by lush plantations and undulating bunkers, this course brings a relaxed vibe to the otherwise daunting course. Located within half an hour's distance from the International Airport, making it an ideal spot for the game.
Club House Facilities: Provision of caddies, several Asian speciality restaurants, an Olympic size swimming pool, Practice bunkers and driving range. It also sports an indoor and outdoor tennis courts, thus making it an overall excellent choice for staying and catering to different sports.
Location: North Jakarta, Indonesia
Timings: 4:30 AM - 8:00 PM

5. Emeralda Golf Club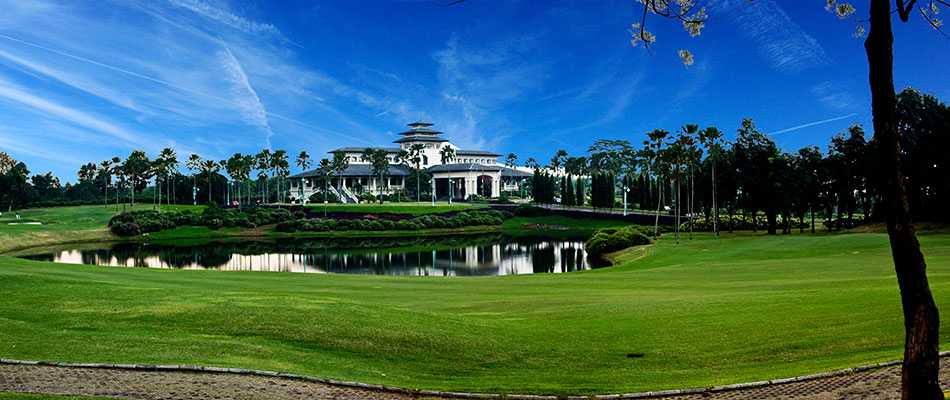 Host to a multitude of international championships like the Indonesian Opens, the Johnnie Walker Super Tour and the Dunhill Asian Masters, this course has it all. A grand celebration of golf, this course spans 36 yards that lie on the toll road connecting Jakarta and Bogor. It combines the Lake and Plantation Course that both challenge and enthral the players. Irrespective of whatever you choose, you will be rewarded with scenic wonders and undulating course. A treat for pure golf lovers, this course is accredited to be the best composite course across Indonesia.
Club House Facilities: Flourished with state-of-the-art facilities like complimentary spas and locker rooms, the club-house is among the premier in its facilities and services with brilliant caddies and staff.
Location: Kota Depok, Jawa Barat, Indonesia
Timings: 6:00 AM-7:00 PM

6. Suvarna Jakarta Golf Club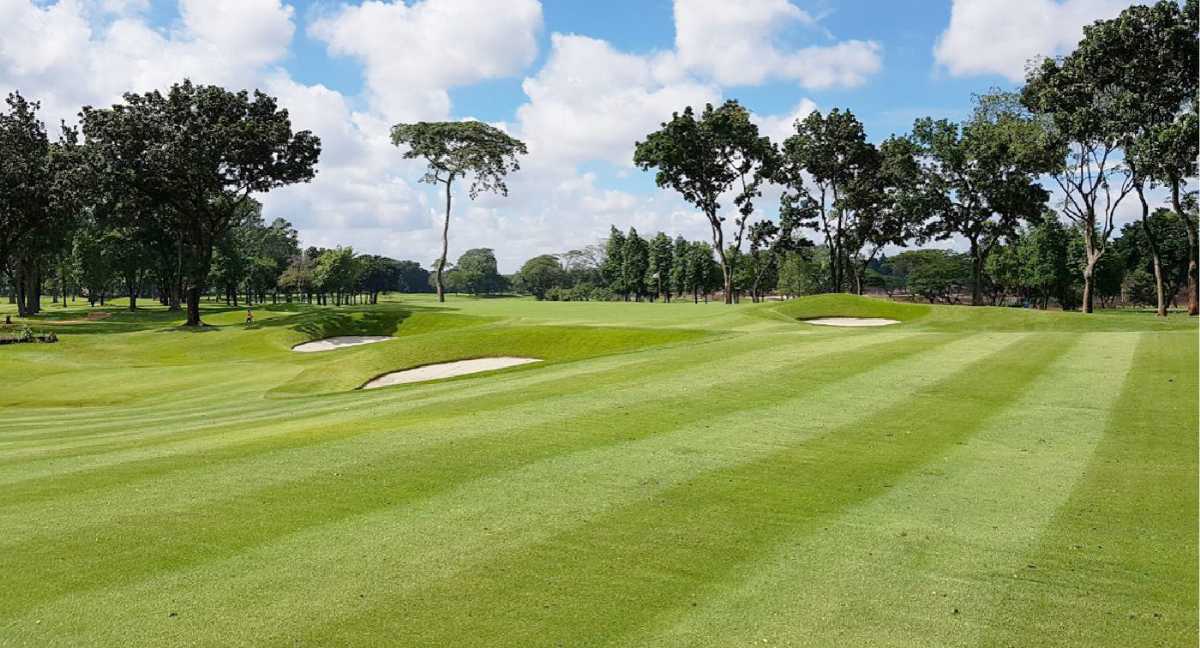 Another excellent championship golf course in Jakarta in the heart of the city, Suvarna Golf Club is a relatively new addition to the golfing scene in Jakarta. Redeveloped in 2018, this 27 hole-championship course is emboldened with lavish landscape and vistas, making golfing a visual treat. With the view of long term, an all-weather golfing experience, the greenery has been designed for optimal player's experience. Nine three-hole loops arrange themselves majestically to provide the player with a swift but well-settled environment to enjoy themselves.
Club House Facilities: Among the finer of the other clubs, it features hospitable and professional caddies, an envious pro shop and rejuvenation centres being the spas and Feast Restaurant. It has raised the bar for golf experience and facilities among Jakarta and has proved its ground.
Location: Halim Perdana Kusumah, Jakarta 13610, Indonesia
Timings: 5:00 AM - 7:00 PM
7. Rancamaya Golf & Country Club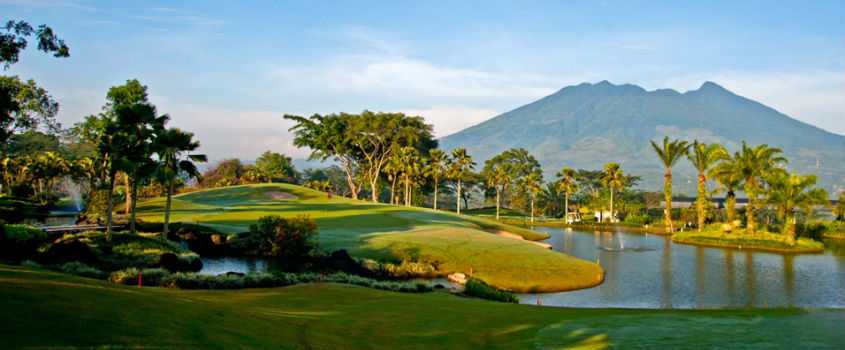 Located a comfortable 1.5 hours from Jakarta, this master golf course was designed by Ted Robinson, a prominent golf expert. This luxuriously set golf course boasts of a series of interspersed lakes connected by small waterfalls which soothe the player. With multiple teeing areas and strategically placed hazards, it offers challenge and comfort at the same time. Eighteen holes par 72 designed course set atop 450 meters above sea level, it overlooks the extinct volcano, Mount Salak.
Club House Facilities: The Rancamaya course is a part of the larger Rancamaya Estate that offers luxurious facilities like an excellent on-site hotel.  Other exclusive facilities include modernly Thai designed clubhouse with open locker rooms, pro shop, and local Indonesian restaurant. In terms of other physical activities, the resort is inclusive of a fitness centre, gym and kids club. Children and guests are welcome to use the swimming pools that overlook Mount Salak. A 1995 managed site, its on-ground services and hospitality is exquisite with professional caddies, attendants, and staff very warm and welcoming.
Timings: 6:00 AM- 6:00 PM 
Location: Bogor Selatan, Jawa Barat
8. Imperial Klub Golf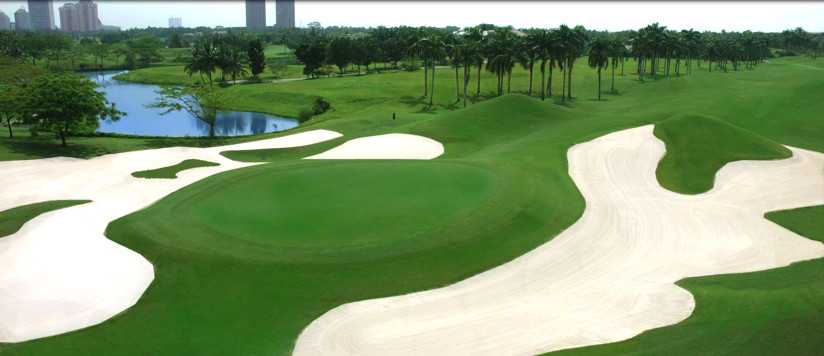 This golf course in Jakarta was established in 1997 and is located in the new town of Lippo Karawaci. It is a swift half an hour drive from Jakarta and is easily accessible from the airport. This is among the more challenging golf courses and has been host to several professional golds opens like the Jakarta Classic in 2013. With an excellent taste for designing holes, this course has a very different topography for each hole, something unique in Indonesian courses. Flanked with minimalistic lakes, the setup is very focused on the course and game.
Club House Facilities: This course, which is a little over 22 years old, has gone flaky with its facilities. However, it boasts of great vistas and a challenging signature hold course. Equipped with the usual platter of a multi-cuisine restaurant which serves Indonesian, Japanese, Korean and Western food, it is a decent offering. The practise driving range is poorly maintained but still is a decent fit. You will find a lot of rush at the weekends as the course is accessible and has decent pricing.
Timings: 6:00 AM- 8:30 PM 
Location: Tangerang, Banten
Whether its a professional golfer or a beginner, the golf courses in Jakarta are sure to welcome all to its awe-striking courses that will challenge, inspire and bundle in a lifetime worth of memories with them. A heady mix of scenic beauty and heightened sporting, these courses will leave you wanting to head back in as soon as you've left! Happy Golfing!