Indonesia's
capital does not only have a rich cultural heritage but is also a haven for shopaholics. Whether you want a posh shopping experience amidst an array of international brands, or want to get down into the hidden bylanes of the city for local treasures, 
Jakarta
has something for each one.
Combing through all of its top retail destinations is not only cumbersome but impossible, so here's a little Shopping in Jakarta 101 to help you get started: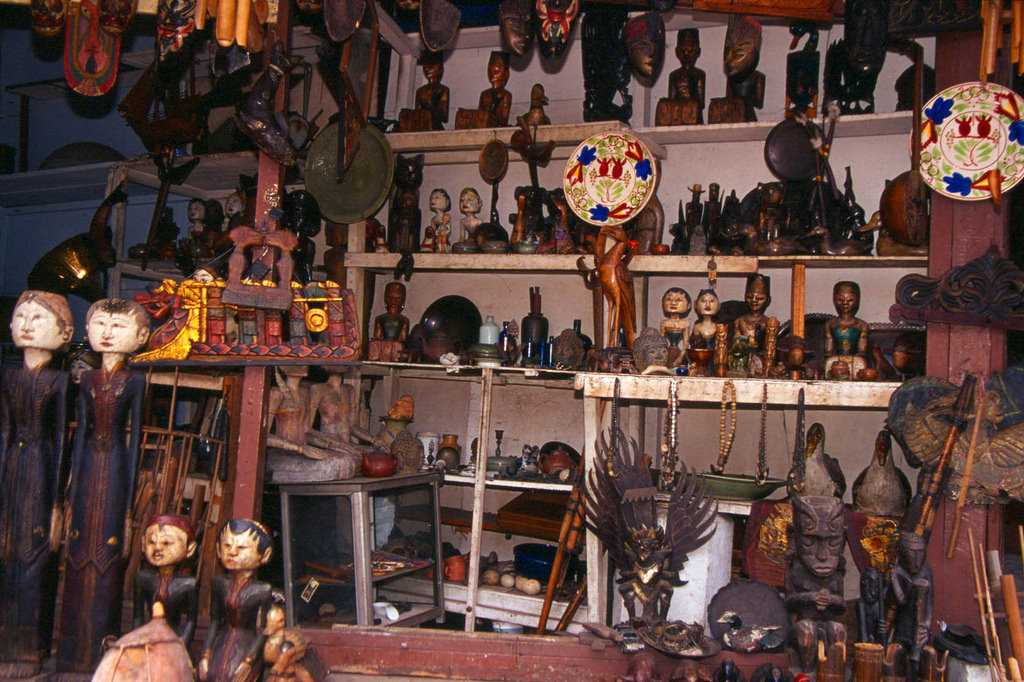 Located in the midst of the elite Menteng district is Surabaya street market. Best known for its antiques and ornaments, the 184 shops here sell something from every period of Indonesia's rich history. Dutch coins, silverware, chandeliers and porcelain sit next to LPs, vinyl, and cameras. Interspersed between all these are traditional batik, shopping in Jakarta also offers puppets and carvings as well as some hidden literary treasures. You will find a number of shops selling second-hand luggage and sea-recovered objects such as diving helmets and portholes. The flea market is ideal for discovering some quaint trinkets and antiques to take back as memorabilia. Be prepared to haggle if you're planning to visit Surabaya. It's best to arrive in the late evening or early morning to escape the midday sun.
Location: JI. Surabaya, Jakarta
What you get: Genuine Antiques, Memorabilia
Timings: 9:00 AM to 5:00 PM
2. Pasar Baru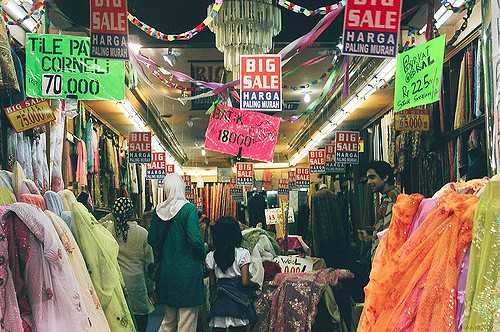 Also known as Jakarta's 'Little India', Pasar Baru is your one-stop-shop for clothes, shoes, textiles, grooming products and of course, Indian snacks and spices. One of the oldest markets for shopping in Jakarta, Pasar Baru has been around since 1820 and still retains a mix of Indonesian, Dutch, Chinese and Indian influences. The numerous stalls and restaurants lined across the street sell delicious nasi goreng, martabak and biryani to satiate your hunger, while nearby textile shops offer quality batik clothing at a much cheaper rate than Jakarta's malls. There is also an institution dedicated to Sri Sathya Sai Baba in one corner, and a host of Indian restaurants that serve homemade dishes. As with any local market, you must bargain your way to the best price before buying anything.
Location: Jl. Pasar Baru, Sawah Besar, Jakarta
What you get: Street Food, Textiles, Spices
Timings: 8:00 AM to 10:00 PM
3. Sarinah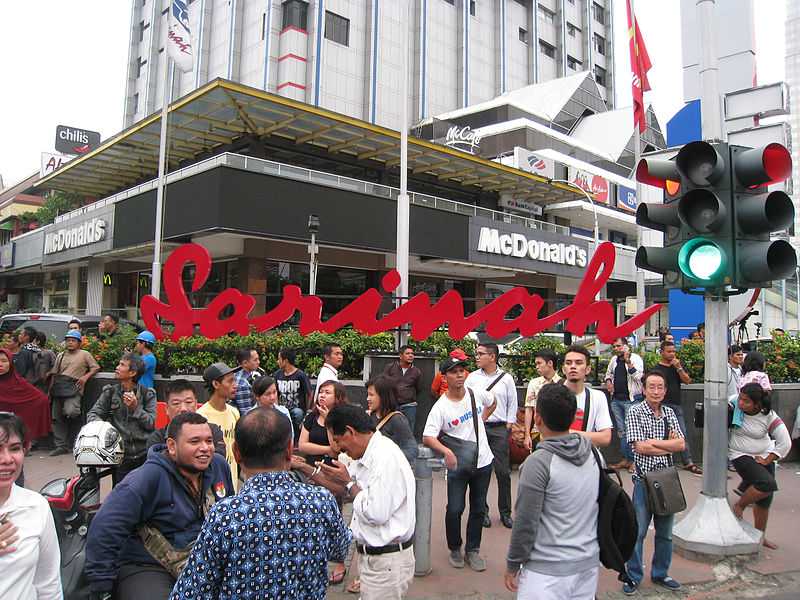 Indonesia's potential to become a shoppers heaven was first discovered at Sarina. It was the first for shopping in Jakarta's for modern department store with ACs, electronic cash registers and escalators. The main outlet is located at the intersection of Jalan H M Thamrin and is best-known for its vast array of handicrafts and fabrics from across the archipelago. Also called 'The Indonesia Emporium', Sarinah has the best batik collection in addition to artisanal objects such as wooden card boxes and metal statuettes. Through its Muslim fashion brand Shareena, the store also caters to modern women looking for stylish hijabs to complement their outfits. Apparel, accessories, and footwear also find a home here, with over 50 popular brands such as Polo Ralph Lauren, Hush Puppies and Accent available. For All Things Indonesia, Sarinah is the place to go.
4. Ancol Art Market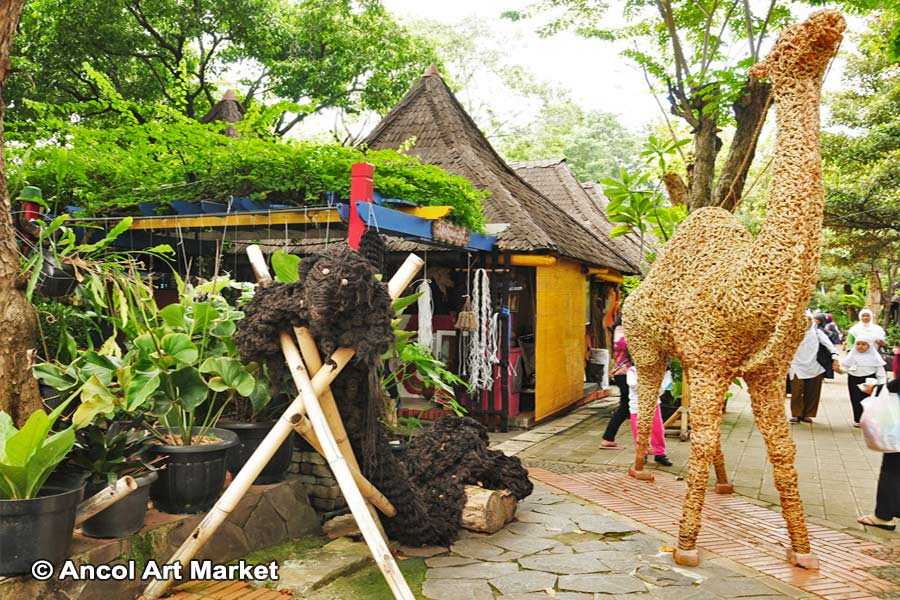 Located in Northern Jakarta, Ancol Art Market is an art connoisseur' paradise. Here you will find over a hundred stalls that sell all kinds of indigenous arts and crafts. From paintings, sculptures, carvings and reliefs to batik and gemstone accessories, there's something on offer for each one. As you stroll through the market, you'll be greeted with the different pavilions that house the work of each artist, making for a unique shopping in Jakarta. You might even find some of them putting final touches on their works, and advanced artists usually offer to make an on-the-spot portrait of customers for a fee. However, if you want something quaint and ornamental to take back home with you, you have a vast array of options to choose from. Handicrafts made of rattan, bamboo, ceramics, pottery, skin, horns and ceramics abound. You can also buy a Wayang Golek (Marionette puppet) and Wayang Kulit (Shadow Puppet) from here. An open area in the middle of the market frequently hosts live performances by musicians, dancers and puppeteers in addition to functioning as sites for art exhibitions. Make no mistake, however, art here does not come cheap. You might be able to scourge around and find a piece for as low as IDR 50,000, but most artworks go up into tens of millions.
Location: Jl. Gerbang Ancol, No.93, Pademangan, North Jakarta
What you get: Arts and Crafts, Handicrafts
Timings: 9:00 AM to 6:00 PM


5. Cikini Gold Centre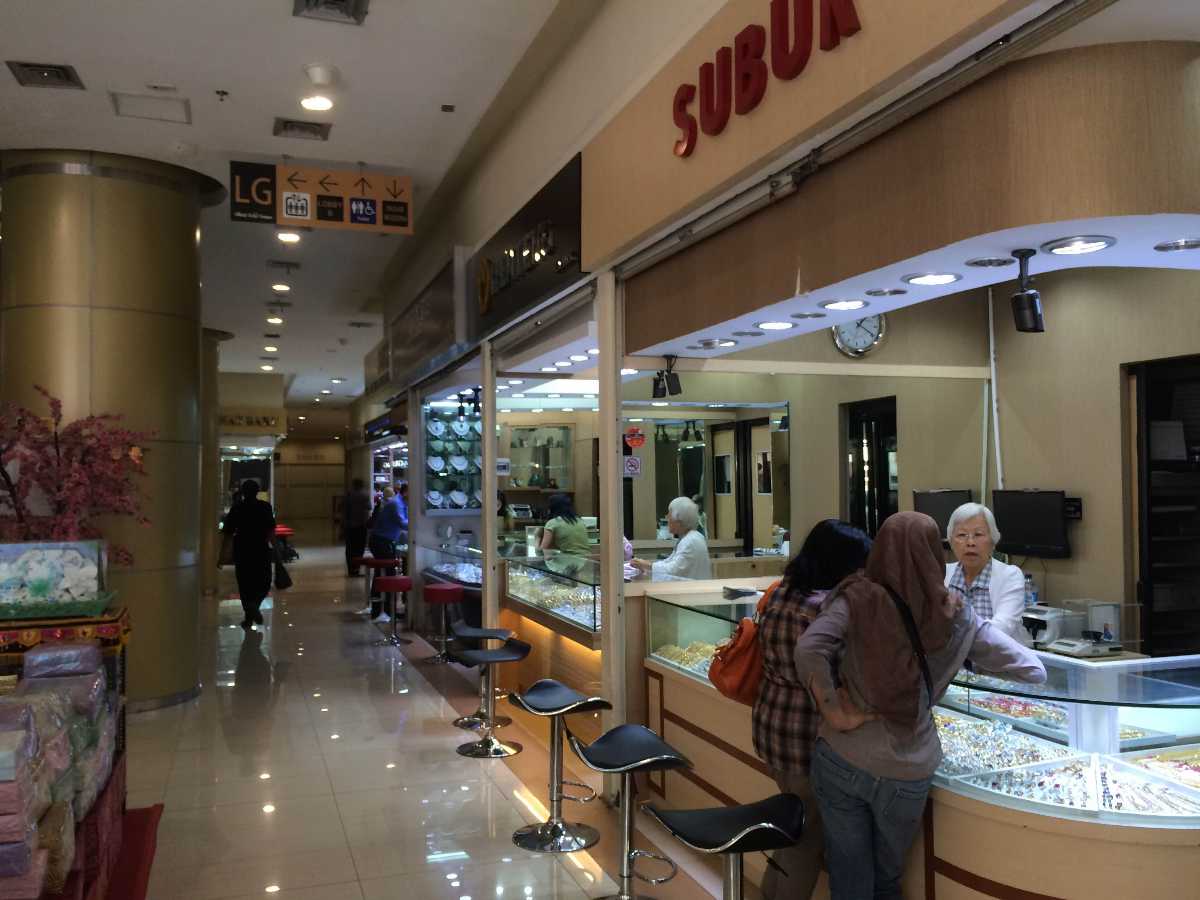 Located in Menteng district, Cikini Gold Centre is an enormous mall comprising of several little small shops that sell gold and precious jewellery of all kinds. Also known as 'The Wedding Mall', Cikini is often the first choice for newly engaged couples looking for rings to symbolise their bond. Bangles, Rings, Earrings, Necklaces and every other kind of jewellery is found here in a variety of styles and price range. Whether you want something traditional with elaborate designs or a minimalist contemporary piece, there's something for each customer while shopping in Jakarta. Although the centre primarily deals with gold, you can find the diamond and other gemstones available too. A large number of jewellers make prices extremely competitive, so make sure you browse around before finalizing your purchase. A food court on the third floor serves delicious refreshments. As you may have guessed by now, your bargaining skills are sure to come in handy here.

Location:  Jl. Pengangsaan Timur Raya, Pegangsaan, Central Jakarta
What you get: Jewellery
Timings: 9:00 AM to 6:00 PM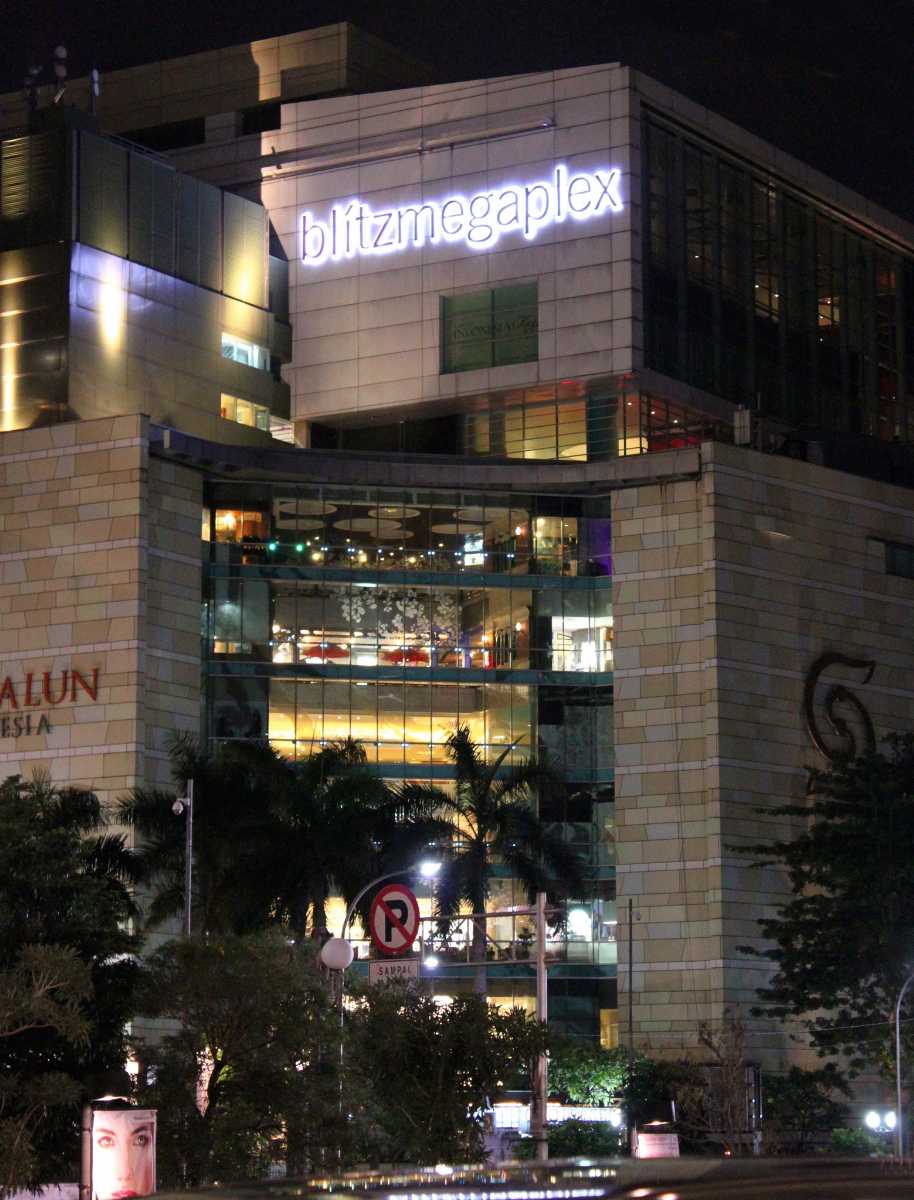 A shopping paradise that truly lives up to its name, Grand Indonesia offers everything you could possibly want, and then some more. Located in the prime location of Thamrinh in Central Jakarta, it comprises of two buildings, the East and West mall that are connected by a beautiful Sky Bridge. Not only can you find some all-time favourite brands such as Forever 21, H&M, and Zara but also American and British flagship outlets such as Justice and Dr Marten. Food lovers have over a hundred options to choose from; Grab a drink at Brauhaus, Jakarta's only microbrewery or gorge on some delicious pasta at Social House and Publik. And if all this wasn't enough, the mall also has world-class entertainment facilities. The sprawling CGV cineplex recently introduced a Sphere X studio at the mall, which is the largest in the world. A magic fountain show is performed daily with dance, song and colourful lights. The mall offers a tourist privilege card with exclusive discounts for Non-Indonesian passport holders, which is valid for 7 days. What more could you ask for when shopping in Jakarta.

Location: Jl. MH. Thamrin, No. 1, Central Jakarta
What you get: Clothes, Food, Movie Theatres and more
Timings: 10:00 AM to 10:00 PM
7. Plaza Indonesia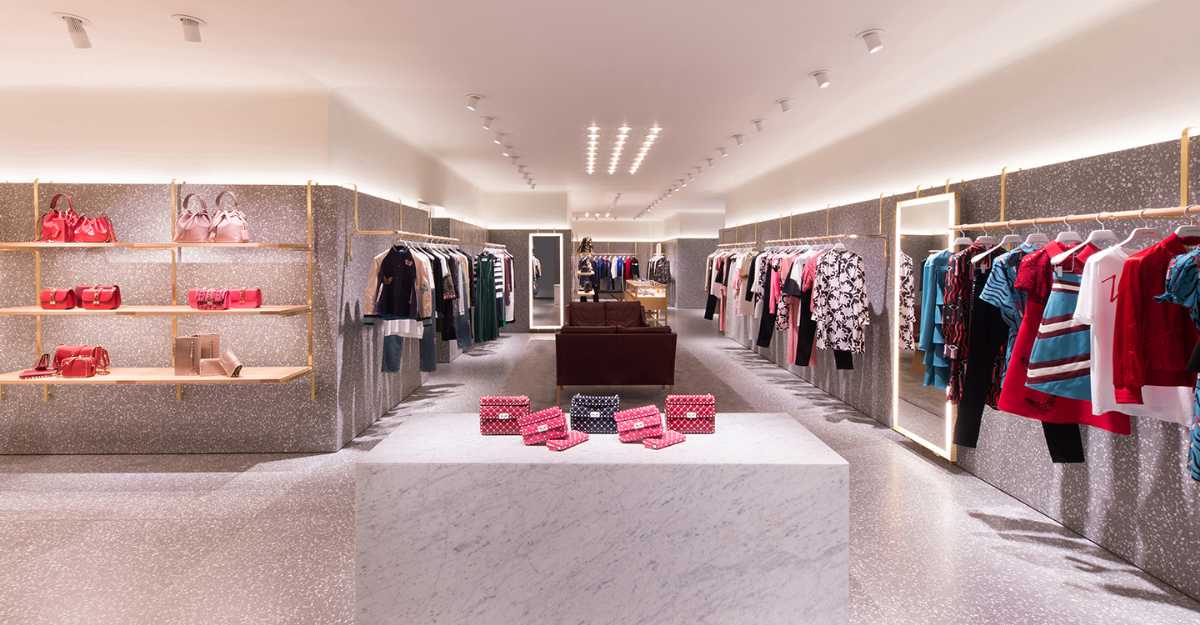 One of the oldest malls in Indonesia, Plaza Indonesia was home to the first Starbucks in the country and has been around for two decades. The shopping and entertainment hub will fulfil all your material needs, whether its home furnishing, beauty products, fashion apparel, jewellery or even Indonesian souvenirs. While luxury brands like Burberry, Cartier and Lacroix dominate the first floor, a number of local designers greet you as you go higher up. For menswear, Adamist offers a range of sleek and modern clothing while Major Minor is full of quirky and eccentric women's clothing. Alleira is home to all kinds of batik fashion, and if you want an all-in-one kind of shop, just head onto The Goods Dept on the fifth floor. Foodies will love QQ for its crab hor fun, Chandara for its Thai speciality and Fatburger for scrumptious burgers.

Location: Jl. M.H. Thamrin, Kav. 28-30, Central Jakarta
What you get: Clothes, Food and more
Timings: 10:00 AM to 10:00 PM
8. Mangga Dua Mall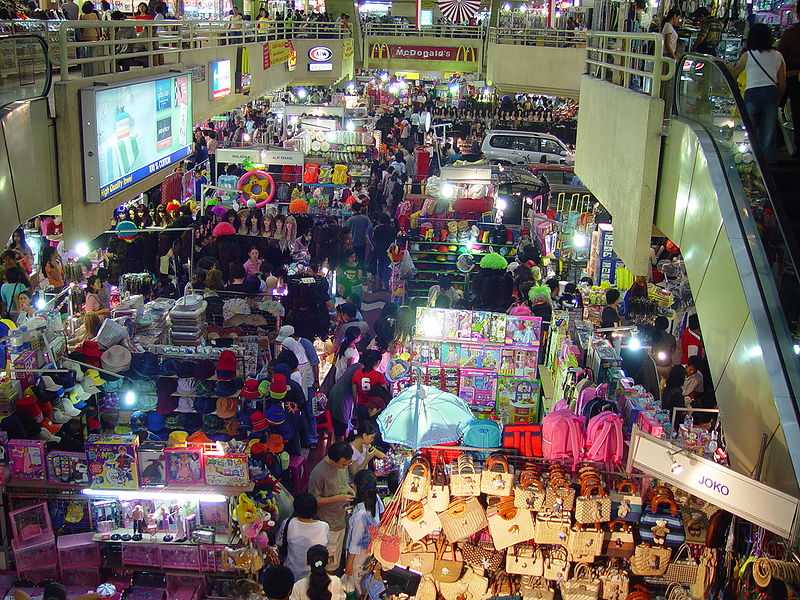 This mall offers the best of both worlds by combining variety and affordability under one (or, in this case, six) roof. Mangga Dua Mall consists of six multi-story malls, each one known for a different product. For the best deal on clothes, WTC and Pasar Pagi are the places to be. On the other hand, Dusit and Harcomas are the malls for electronics and gadgets. Food courts, hypermarkets and clubs in these malls complete your shopping experience. Do note that the Mangga Dua is not the place for an uber luxurious retail therapy; it's hot and dusty and you'll spend a considerable amount of your time pushing through the crowd of people, giving a more authentic experience of shopping in Jakarta. Bargaining is also an absolute must here. If you're geared up for a little bit of discomfort and vigorous bartering, you'll go home with some real steals from here. 
Location: Jl. Mangga Dua Raya, Jakarta
What you get: Clothes, Food and more.
Timings: 9:00 AM to 8:00 PM
9. Mall Taman Anggrek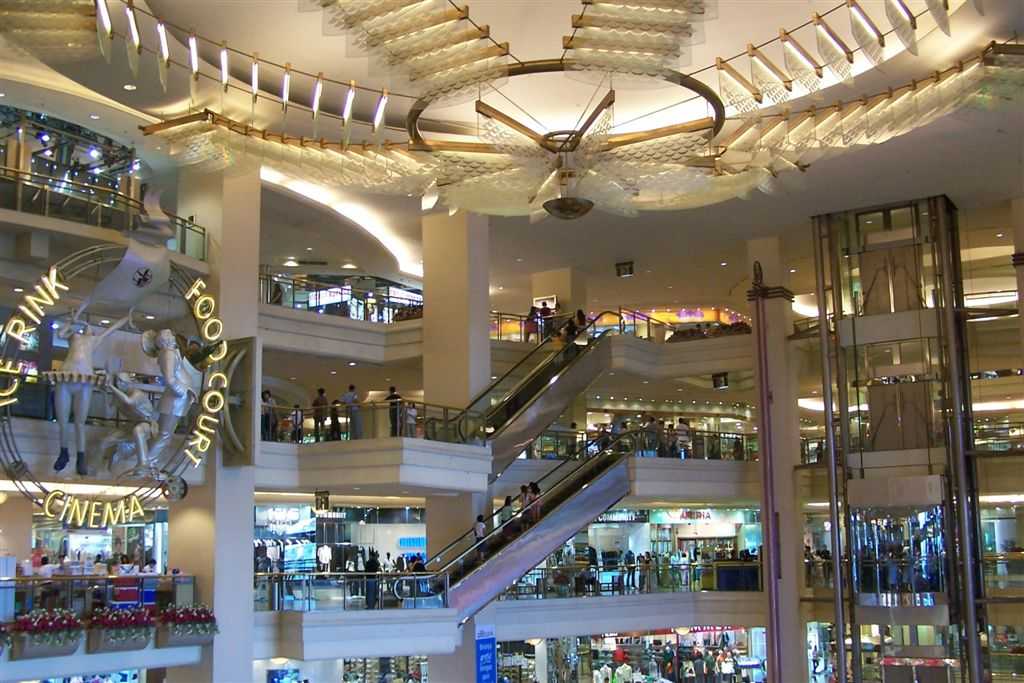 Located in West Jakarta, the Mall Taman Anggrek is the largest mall in Indonesia. The name essentially translates to 'Orchid Garden Mall' as the mall was constructed on a real orchid garden! The mall boasts of a 1000-square-meter atrium at its centre where it hosts multiple local events and exhibitions. It also holds Southeast Asia's largest indoor ice rink and a Timezone gaming arcade making it an excellent place for the kids on the weekend. It has over 400 luxury and lifestyle brands with the likes of Giordano, Guess and Uniqlo. The mall caters to a large expat crowd and has everything from electronic stores, supermarkets, beauty salons to movie theatres. You can also try the local cuisines in the food court and check out popular food chains such as Doner Kebab and Fish and Co. Visiting the Mall Taman Anggrek is a unique and exciting experience making it one of the best places for shopping in Jakarta along with skating, eating and entertainment.
Location: Jl. Letjen S. Parman Kav. 21, Slipi, West Jakarta
What you get: Clothes, Food, Household items and more.
Timings: 10:00 AM to 10:00 PM
10. Glodok Chinatown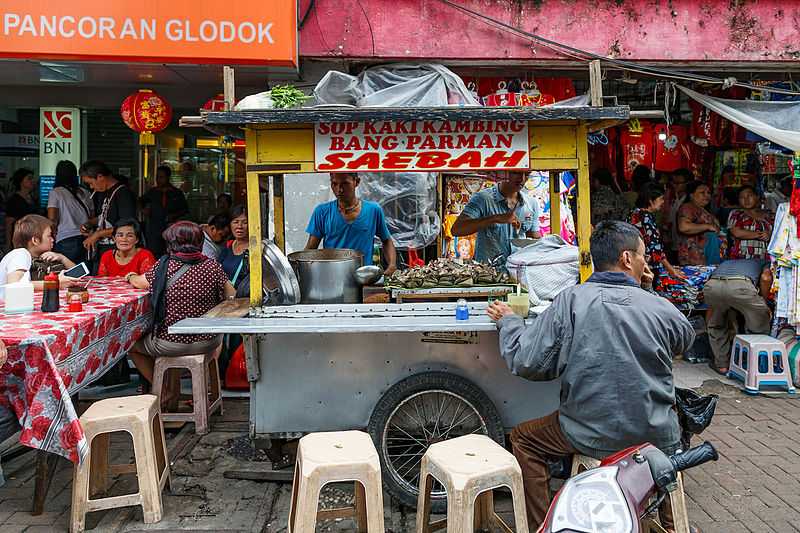 The Glodok Chinatown is one of the largest Chinatown region and shopping market in the world. The area grew in the 17th century with the influx of Chinese settlements into Indonesia. With its muddy streets and narrow alleys, this market area will transport you back in time through its historical architecture and ancient Chinese temples. The Glodok Chinatown is a great place for affordable shopping in Jakarta including clothing, electronics, and souvenirs. Bustling with life and energy, you can find everything from traditional Chinese medicines to delicious local foods. Of course, bargaining will go a long way in getting value for your money. Also, beware of pickpockets, narrow, crowded streets and shops selling fake products.
Location: Jalan Kemenangan III 13, Glodok, Taman Sari, Jakarta
What you get: Street Food, Clothes, Electronics
Timings: 7:00 AM to 7:00 PM
11. Santa Modern Market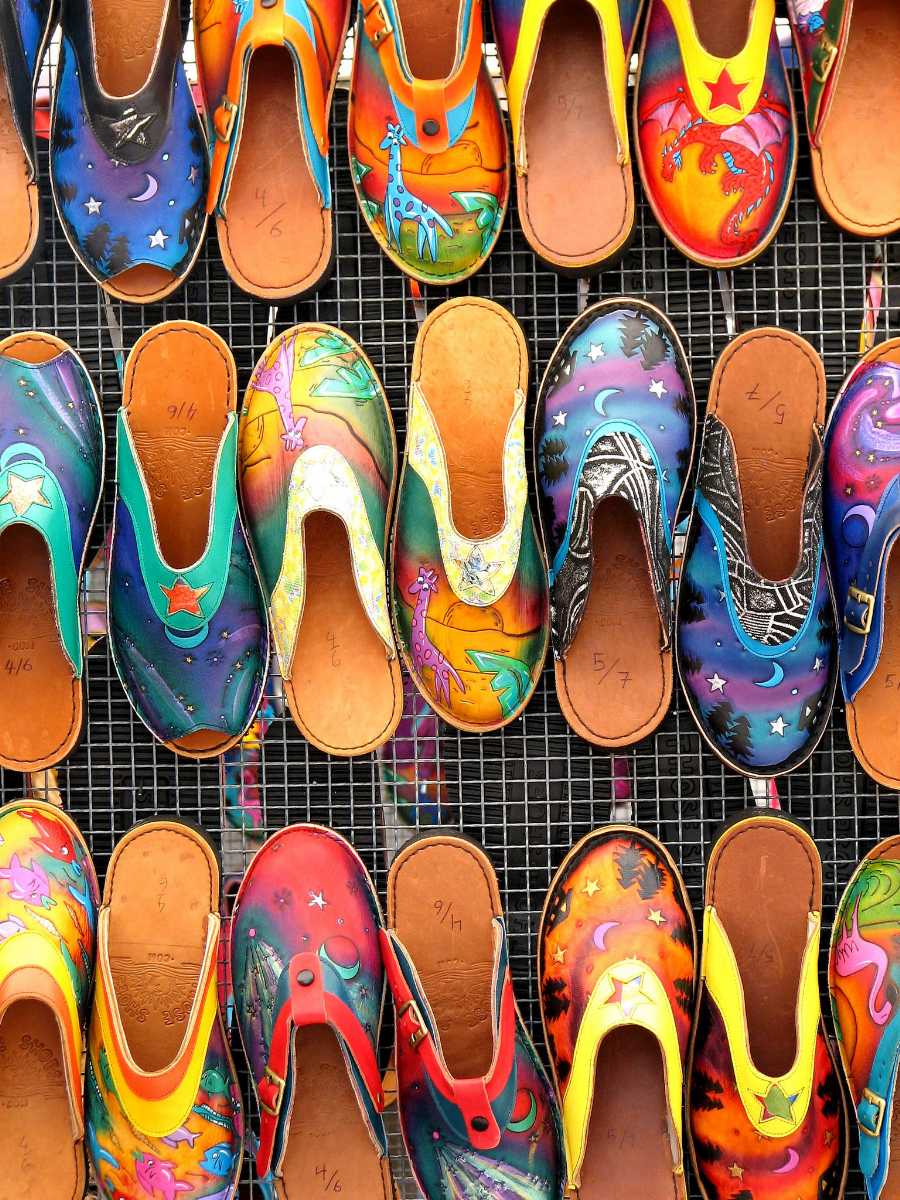 The Santa Modern Market revels in the old world charm of Jakarta with an added hipster vibe. This market houses everything from grocery shops to stylish vintage shops. Shop for quirky knick-knacks, rare and unique books, and vintage clothing. The Santa Modern Market is an excellent place for shoe enthusiasts with its various second hand and eccentric shoe stores. You can even get your shoes painted in colourful graphic prints! You can also take a break from your shopping in Jakarta and snack on delicious soup dumplings and traditional Indonesian ice cream. Take a trip to this stylish modern market in the afternoon to be able to stroll through the whole area and experience the young and dynamic culture of Jakarta at the Santa Modern Market.
Location: Jl. Wolter Monginsidi, Senopati, Jakarta
What you get: Clothes, Household items, Food, Music equipment
Timings: 7:00 AM to 7:30 PM
12. Tanah Abang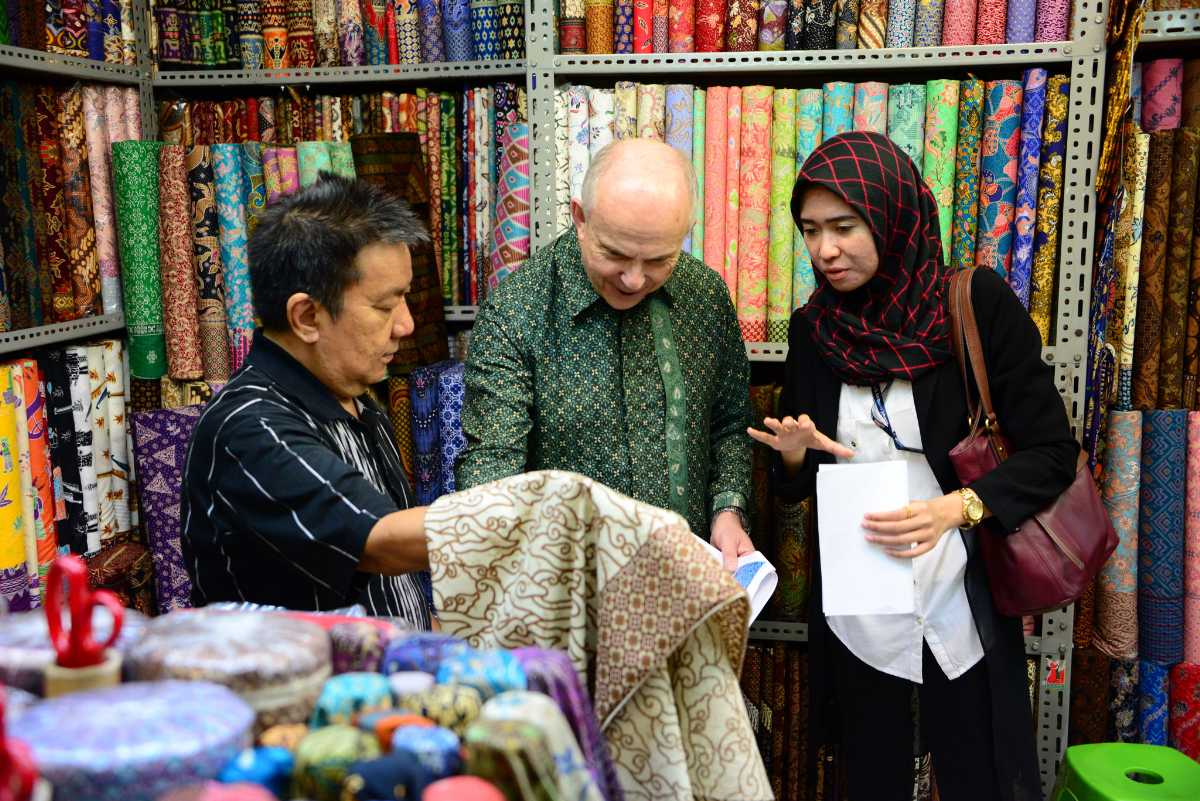 Since 1735, the Tanah Abang market is the leading textile market in Indonesia and the largest textile market in Southeast Asia. This primarily wholesale market is massive and brings traders from across Indonesia and Southeast Asia. You can find all kinds of textiles imaginable here such a batik, satin, baby clothes, Muslim garments, shoes, household bedding items and colourful handicrafts. All at throwaway prices! Tanah Abang consists of several 'Bloks', with Blok A and Blok B being the most recently developed and the most organised. Make sure you reach the market early around 9 am to beat the crowds, find the best bargains and make the most of the place. ATM's are not always working or available so ensure you carry enough cash.  
Location: Jl. KH. Mas Mansyur no.1, Central Jakarta
What you get: Textiles
Timings: 8:00 AM to 4:30 PM
13. Blok M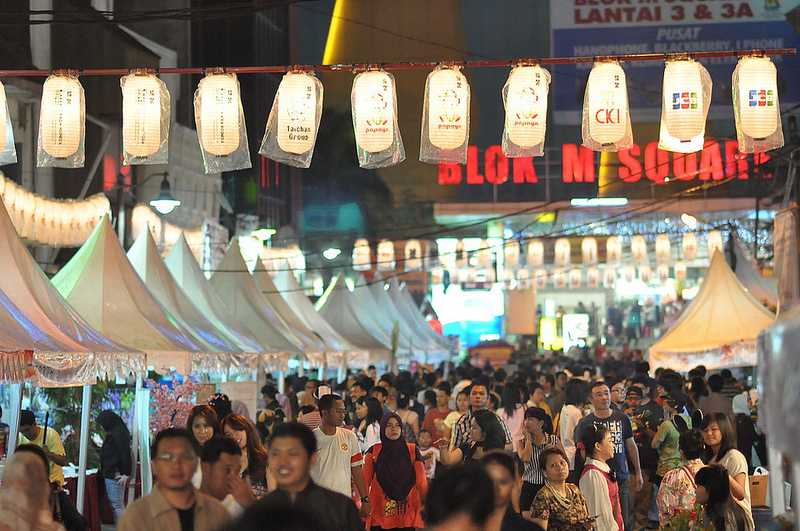 Located in South Jakarta, Blok M is famous for its exciting nightlife and shopping in Jakarta. Known as Jakarta's 'Little Tokyo', Blok M is filled with bright neon lights, trinkets shops and delicious Japanese food. The main shopping centres at Blok M are the Blok M Square and Blok M Plaza offering everything from clothes, handicrafts, custom printed souvenirs to a great variety of delicious food. If you enjoy quiet shopping without the hustle, Blok M malls are the perfect place for you. Blok M offers a range of designer labels and market-style options as well including the famous batik print garments of Indonesia. While the shopping centres are known for having low prices, do not be afraid to haggle to get the best deals. 
Location: Jl. Melawai V, South Jakarta, Jakarta
What you get: Food, Clothes, Jewellery
Timings: 10:00 AM to 10:00 PM
14. Thamrin City Trade Mall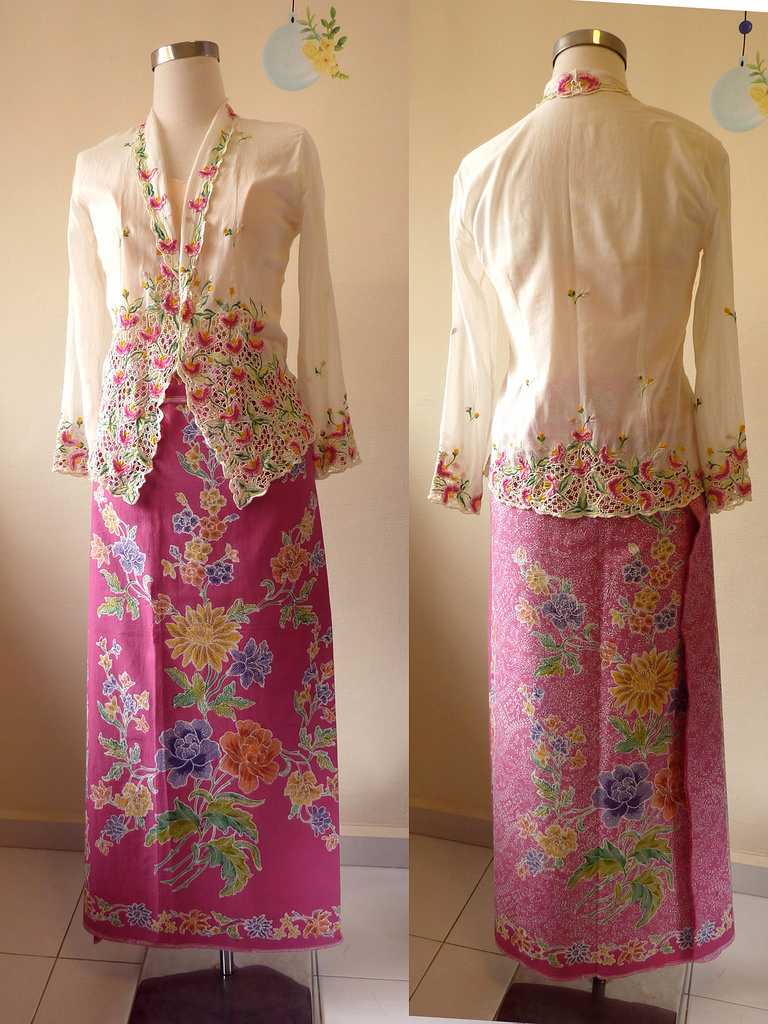 Thamrin City Trade Mall is one-stop shopping in Jakarta for all things Batik. Here you will find shops selling open batik materials, handbags, accessories, Muslim dresses and fabulous outfits for all ages at affordable prices. The sheer variety of traditional Indonesian Batik textiles will leave you riveted and spoilt for choice. This relativity old mall has a whole maze of batik warungs in the basement with more expensive ones on the floors above. You can also find exotic souvenirs and trinkets to take back to your country as gifts. As a general rule in Indonesia, don't expect people to speak English and carry cash as card acceptance is low.
Location: Jl. Thamrin Boulevard, Jakarta
What you get: Batik Textiles, Souvenirs
Timings: 10:00 AM to 9:00 PM
General Tips:
As a general rule, while shopping in Jakarta, it's best to carry cash with you. A lot of places do not accept cards, and many of those who do charge upto 3% extra for it.
If you're unsure about bargaining, it's best to counter the shopkeeper's initial price by quoting half of it. Finally, settle on paying 50-70% of the original cost.
In crowded areas, beware of pickpockets and keep your belongings safe.
This is only a glimpse of the various shopping escapades Jakarta has to offer, so make sure you have space in your luggage to take back the purchases you're bound to make here. The city offers local markets, world-class shopping malls and everything in between to suit every shopper's preference. The only thing you will fall short of here is time because there's simply too much to explore!