Indore
is the biggest and most populous city in
Madhya Pradesh
. While we may remember the
Sarafa Bazaar
in Indore for the fantastic street food or monuments like
Kanch Mandir
and the Lal Baag Palace in the city, no one said that we couldn't enjoy some excellent shopping in the city! Here is a list of shopping malls in Indore for some much needed retail therapy!
1. Treasure Island Mall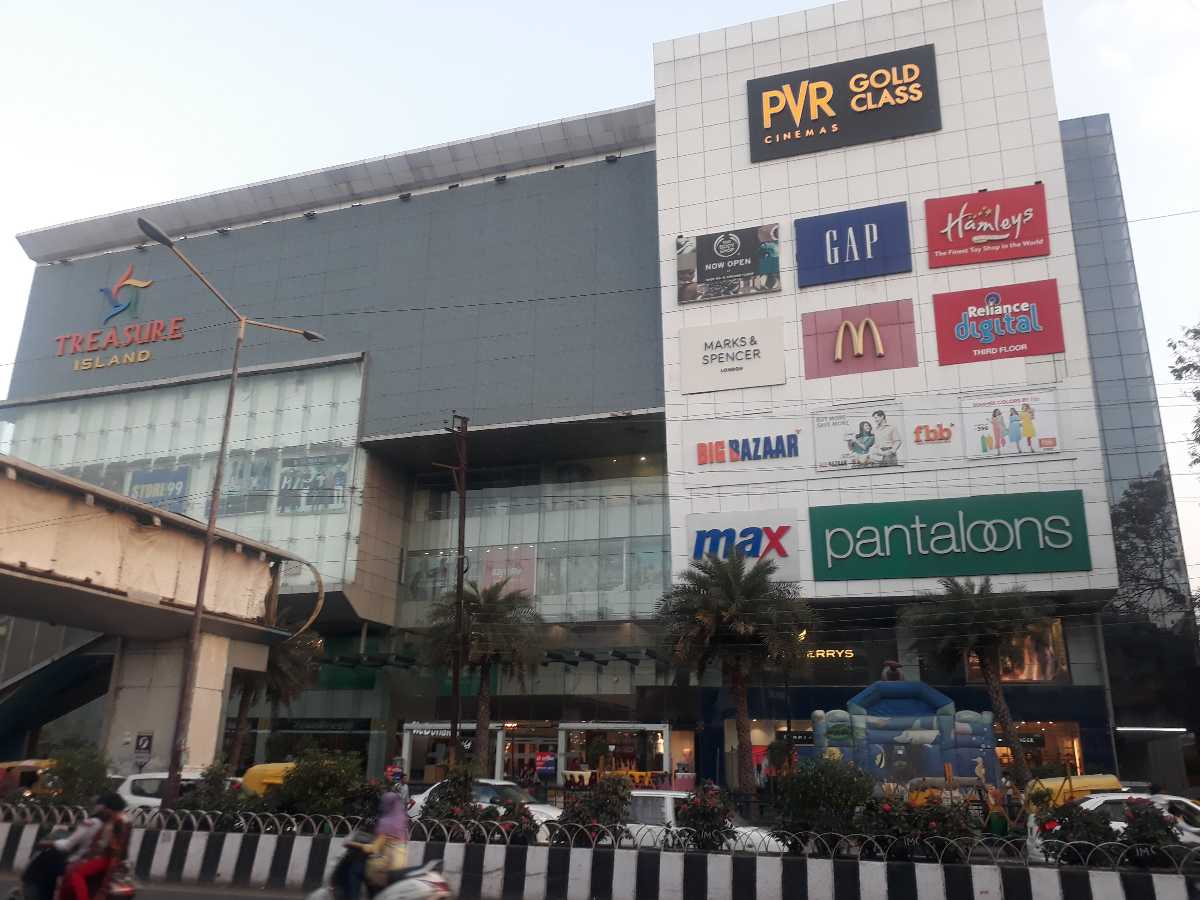 Treasure Island Mall is a top-rated, and one of the most popular malls in Indore which occupies an area of 1,00,000 square feet. This mall in Indore has both, retail and service outlets, a food court, a cinema hall, and much more! It houses top clothing and accessories brands like Global Desi, Levi's, Allen Solly, Lavie, Reebok, and also offers pocket-friendly options, in the form of stores like Reliance Trends, Max, etc. So you can now shop till your heart's content.
For your weekend movie plans, Treasure Island Mall has PVR Cinemas, that offers an excellent movie-watching experience. For entertainment purposes, it also has a 7D movie theatre, and a Scary house - guaranteeing a rush of adrenaline! And then, you can always grab a snack, or eat to your stomach's fulfilment, at the food court. This famous mall is loved by all, and is a must-visit!
Address: 11, MG Road, South Tukoganj, Indore, Madhya Pradesh 
Time: 10:00 AM - 10:00 PM
Attractions: Fashion brands like Tommy Hilfiger, Raymond etc. and PVR Cinemas.
2. C21 Mall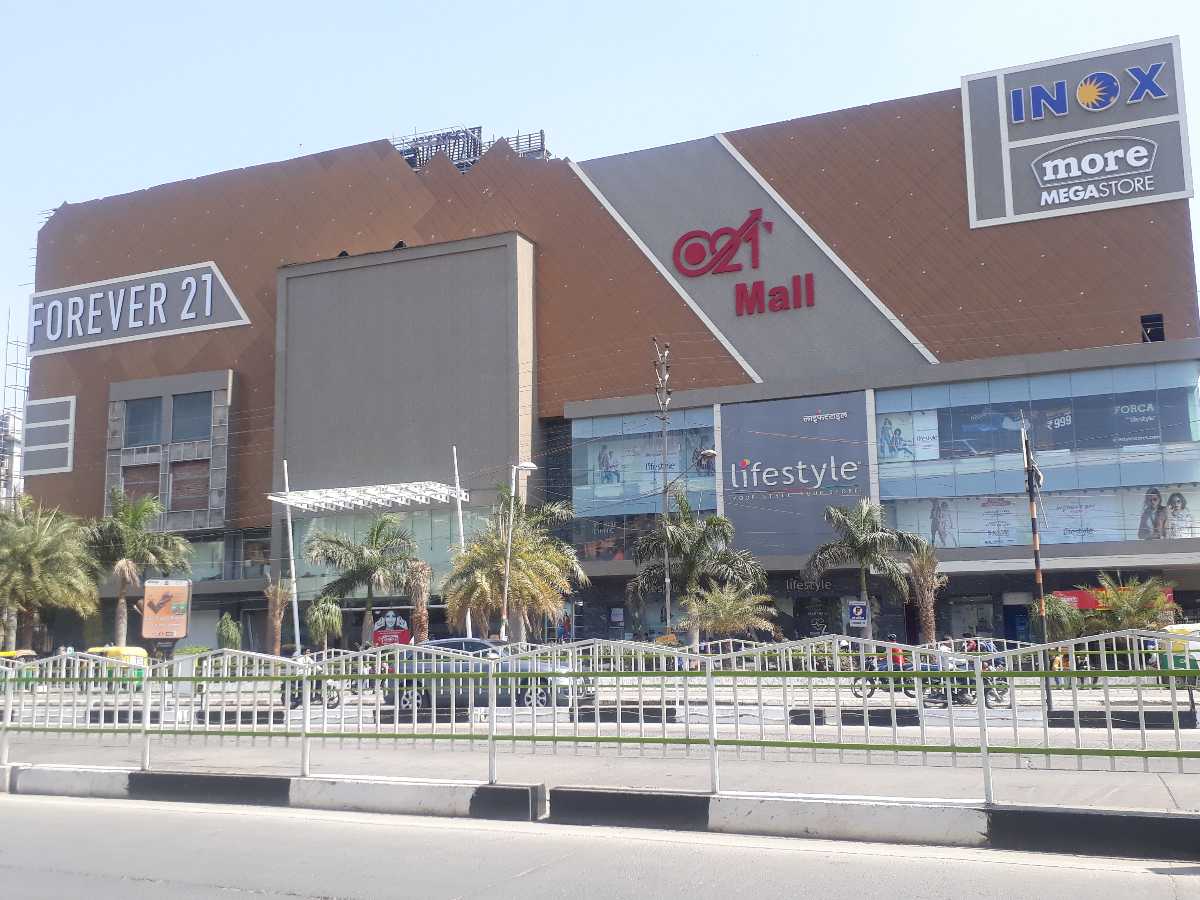 C21 Mall, also called the Century 21 Mall, is another famous mall in Indore. It satisfies every need of the customer, whether it is for shopping, dining, or entertainment. It has a Hypermarket, that consists of all the top fashion brands like Globus, Adidas, Levi's etc. It also offers different stores for groceries, electronic items, toys, and so on. You can shop for anything and everything over here!
C21 Mall has an INOX movie theatre for the best movie viewing experience. Apart from that, the mall also has a video game section, and a bowling alley - so you and your friends can entertain yourselves. It is the largest play zone in the city.
Like all popular mall prerequisites, C21 also has a food court with various dining options - from snacks to fast food, to speciality restaurants, so you don't have to worry about going hungry while shopping or watching a movie.
The real highlight of this mall, is, however, the discotheque and a pub. So you can go on and organise parties, or enjoy and unwind by dancing away your weekly stress. A mall having so many amenities has to be visited!
Address: 263, Orbit Mall, A.B. Road, Indore, Madhya Pradesh 
Time: 10:00 AM - 11:50 PM
Attractions: INOX theatre, Play Zone, and Discotheque.
3. Treasure Island Next Mall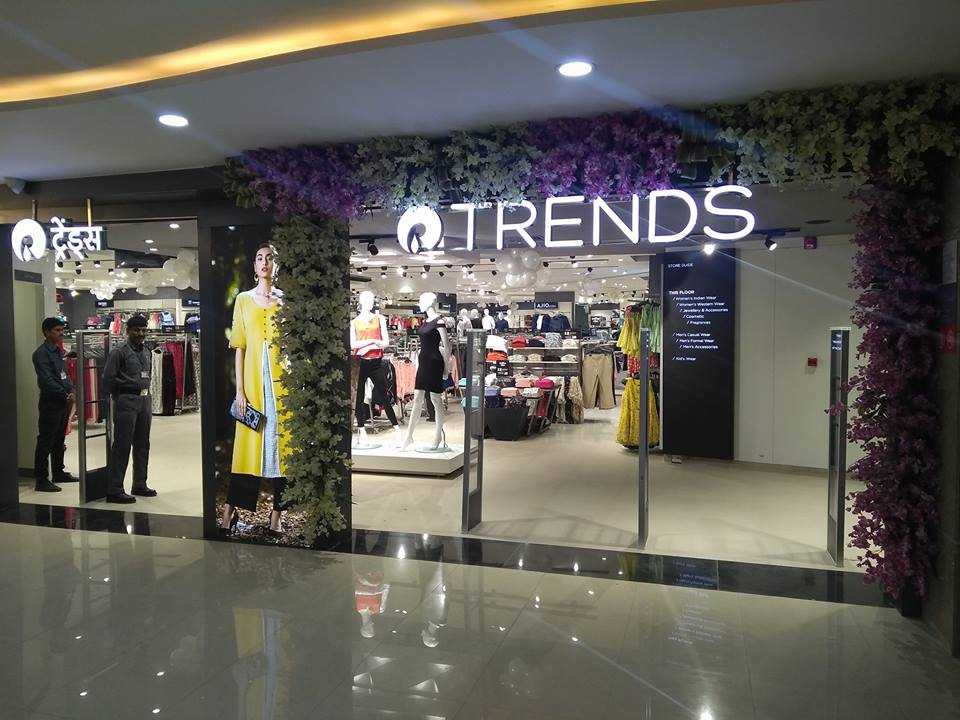 Earlier called Central Mall, this mall underwent renovations and is now called Treasure Island Next Mall. It occupies an area of 75,000 square feet and provides multi-level parking. It offers all the luxury amenities when it comes to shopping, dining, or entertainment. It has all the top apparel brands like Biba, ONLY, Wrangler, etc. It has retail outlets of brands like Lenskart, Skechers, and so on. Thus, giving you a luxury shopping experience.
And when you need to dine in, you have a wide variety of cuisines to choose. From desserts to fast food, you can grab a snack and resume shopping!
And when you need entertainment, in the form of movies or games, you have the INOX theatre for a great movie watching experience, and you have 'SMAAASH' - a virtual reality led gaming experience, that is guaranteed to give a great gaming experience. So why are you waiting? Treasure Island Next Mall should be your next stop to visit!
Address: Naman Mall Management Pvt Ltd, Regal Circle, 170, RNT Marg, Film Colony, Daulatganj, Indore, Madhya Pradesh 
Time: 8:30 AM - 11:00 PM
Attractions: Top fashion brand outlets and INOX theatre.
4. Malhar Mega Mall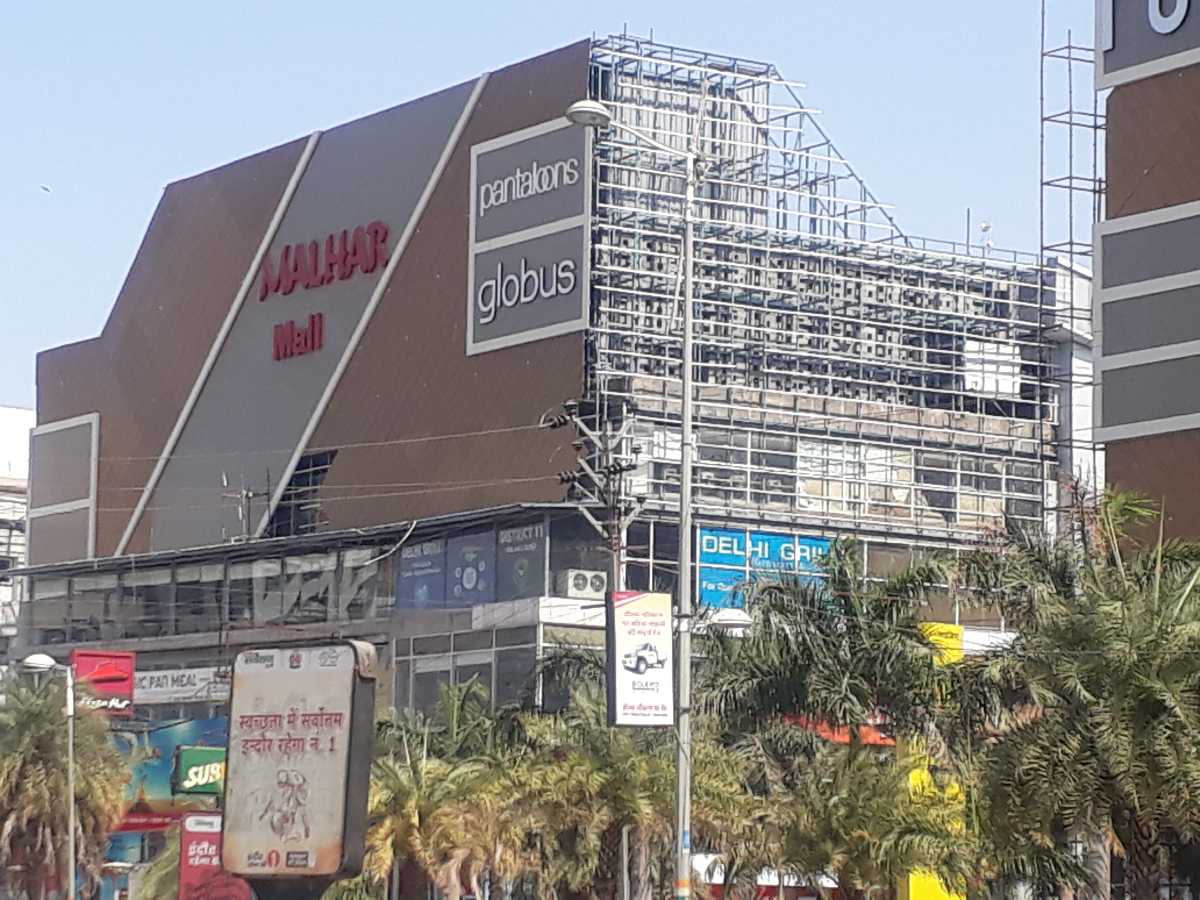 For the sole shoppers and diners, Malhar Mega Mall in Indore is the perfect destination. This mall offers a wide range of fashion brands to shop from - like Fida, Globus, Trends, etc. It also has hypermarkets like Big Bazaar for all the groceries and general shopping.
This mall might be a hub for all the food enthusiasts out there because it has a wide variety of cuisines, like fast food to desserts and even restaurants. So all your food cravings are satisfied!
And when you feel like catching up on a movie, Carnival Cinemas, in Malhar Mega Mall, has got your back! As far as other modes of entertainment are concerned, the mall also has an ice skating rink and a play zone!
A place where shopping, eating, and entertainment come together, it results in so much fun. So this mall is a must-visit!
Address: A.B. Road, Indore, Madhya Pradesh 
Time: 8:00 AM - 11:00 PM
Attractions: Top fashion brand outlets, Carnival Cinemas, and Ice skating rink.
5. Silver Mall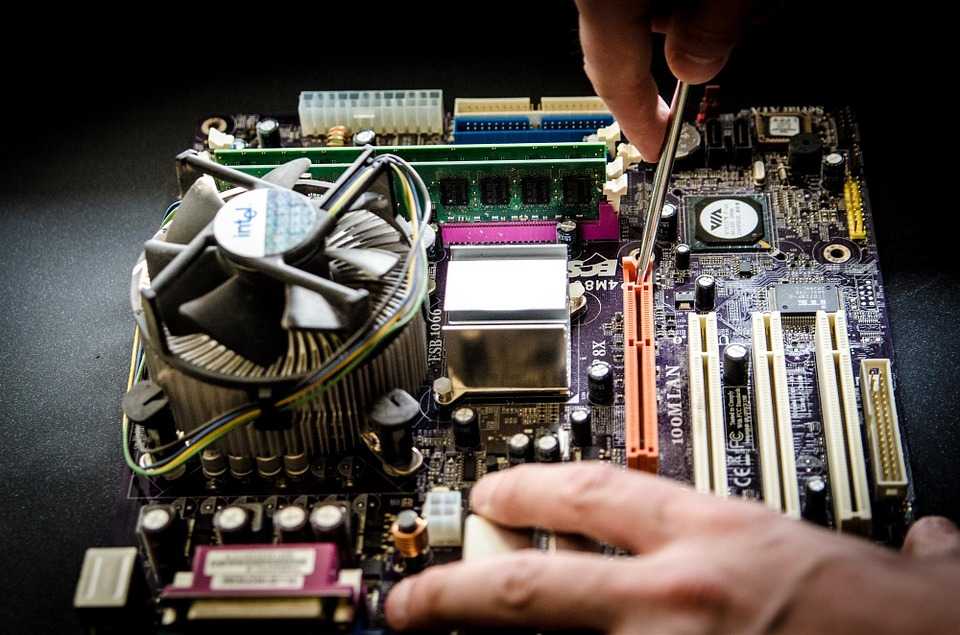 If you're not a massive fan of quintessential malls, and if you're someone who needs to get specific work done, then a commercial complex like Silver Mall is the perfect place for you. Silver Mall in Indore has the best market for purchasing and repairing laptops, computers, and any other gadgets and gizmos. So if you're travelling to Indore, and need urgent assistance for your devices, you know where to go. Since it is a commercial centre, it has some coaching institutes apart from the plethora of Laptop and Computer service shops.
Address: Lb 39, B block, RNT Marg, Indore, Madhya Pradesh
Time: 10:00 AM - 9:00 PM, 4:30 PM - 9:00 PM (on Sundays)
Attractions: Computer and Laptop service and retail stores
So you can see, wherever you go, shopping follows! Whether you're on vacation to Indore, or on a quick stop, the malls in the city ensure that you never leave empty-handed!
"I love shopping. There is a little bit of magic found in buying something new. It is instant gratification, a quick fix." - Rebecca Bloom