Mayank Blue Water Park,
Indore
is like an oasis in a desert during the sweltering heat of summer in the city. With varieties of water-slides, a wave pool and swimming pool, a discotheque, different rides and various other activities to choose from, this water park is undoubtedly the best place for a family summer picnic.
Rides in Mayank Blue Water Park
First water park to have opened in the whole of
Madhya Pradesh
, Mayank Blue Water Park is apt for people of every age group, right from the old and joyful to the young and active. There is something for everyone here.  It is a difficult choice to make from all the activities that the Park offers. If you fear heights, there's the
wave pool or swimming pool
to wash away all your tension. For adventurers, there are
tall and long slides to experience the thrill
they search for. The place is perfect for bachelor/bachelorette parties with the discotheque as well the pool!
They also have a sauna bath
, for you to let off some steam from the hectic week you had at the office and
an artificial waterfall and rainforest
to lose yourself in the beauty of nature that you usually miss out on in the cities. There are water sports facilities available too for you to further put ticks on your bucket list!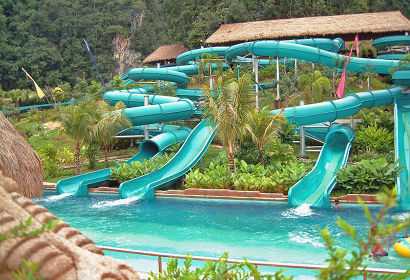 Best Time To Visit Mayank Blue Water Park
Managed by Mayank Hotel Limited, the park is usually filled with visitors, both young and old, especially on the weekends.
The best time to visit the Park is from March to September
, to enjoy the pool waves while basking in the sun. And, for when your stomach starts grumbling with hunger after all the day's activities in the park, gobble up Indian as well continental food from the several restaurants serving lip-smacking food, in the park premises itself.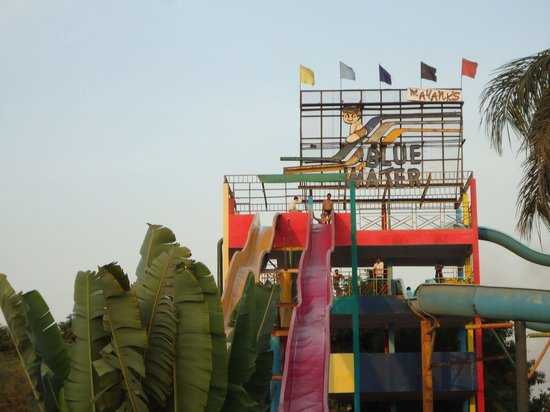 Entry Fee
INR 250 per person for Adults
INR 150 per person for Children
Timings
Mayank Blue Water Park is open all days of the week from
11:00 AM - 6:00 PM
.