It has been correctly quoted by Aristotle that "Adventure is worthwhile".


The very beautiful and mesmerizing Crescent Water Park is situated in
Kampel Road in Indore
. This place which is full of absolute fun is located at a distance of 26 km from the city of
Indore
. It is an amazing place to visit and spend time along with friends and family. It is more like a recreational centre to while away all the tension and have an adventurous time. The city of Indore has seen a tremendous growth in Information Technology and other healthcare as well as medical sectors. Amidst all the chaos and the monotony, Crescent Water Park offers a great getaway. It frees one from the hustle bustle of the city life and provides a chance to spend some quality time. To top it all, the place has a resort too where visitors and come and relax over the weekend or vacations per se. Location wise, the water park is very attractive as it lies at a distance of 2 km from the town of Sehore and 65 km from the city of
Bhopal
. The resort too has been designed in a planned way and is pretty spacious. Numerous services, as well as facilities, are provided to make the customers feel at ease. The environment offered is especially relaxing and soothing. It, therefore, acts as a perfect place to relax one's mind as well as enjoy by indulging in some thrilling water sports.
Hold on! The list is not yet over.
What's more?
Crescent Water Park Indore
It comprises some thrilling and fun rides as well as water sports. A day is worth spending here with family and friends. It also has an amusement park that has been recognized as one of the best amusement parks of
Madhya Pradesh
. Columbus and other adventurous rides are the attractive factors of the place.
Crescent Water Park Entry Fees
The ticket price of Crescent Water Park, as well as amusement park, is as given below
For the water park, the entry fee to visit both amusement park, as well as the water park, is INR 400 for above 3 feet
The costume for males cost INR 20 while for the females it cost INR 30.
The swimming costume for the children cost around INR 20.
In case a locker is needed for safety purposes, it cost INR 50. You need to pay INR 150 and INR 50 gets refunded.
Also, in case you are not buying the swimming costume from the shop and bringing your own then just keep in mind to carry a synthetic costume only.
There is an amusement park too with a very nominal entry fee of INR 70.
Some exciting rides and games present include bull fight which costs INR 20, the exciting stacking car which cost INR 20, roller coaster ride of INR 20, other indoor games for INR 20.
Some rides including the glider, Columbus, gyroscope, HMGR and mini train cup soccer sun and moon are given the first ride free.
The timings to visit the place are from 10:00 AM to 6:00 PM. It is surely the best possible way to spend a day off.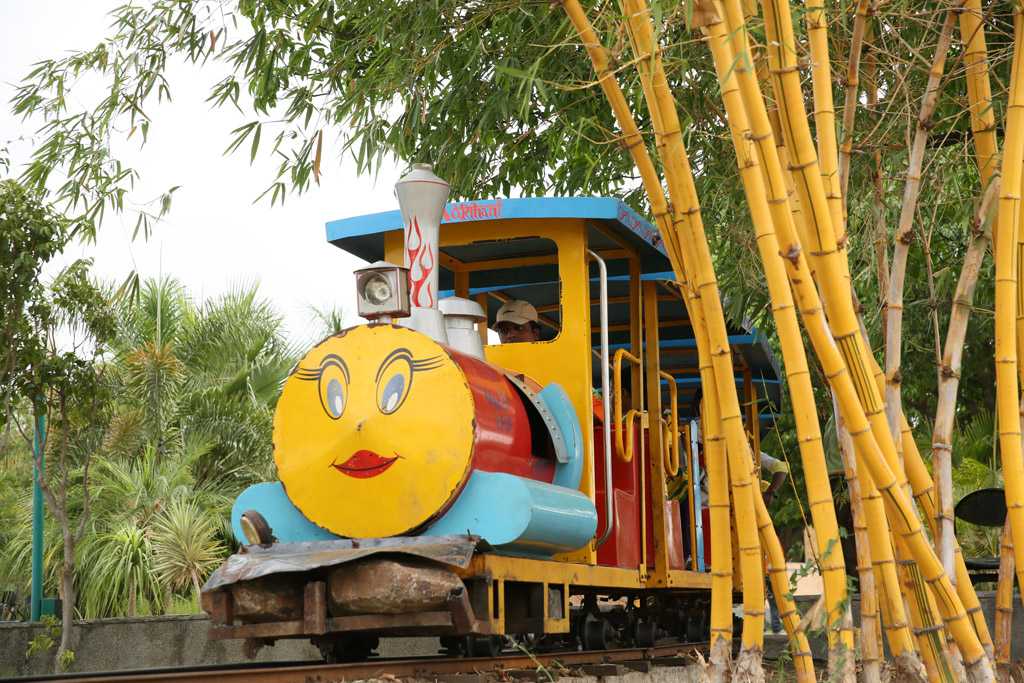 Restaurant in Crescent Water Park Indore
Crescent Water and Amusement Park has its own special restaurant where one can treat their loved ones with some delicious treats and finger licking dishes. The place is a complete package. The restaurant also serves some exquisite desserts.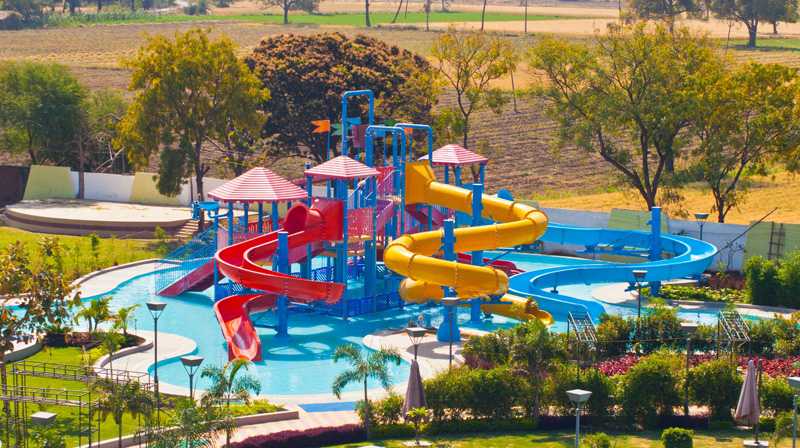 Crescent Water Park Resort
The lodging offered at the resort inside the park is comfortable and well-designed. There are a variety of rooms offered prices of which might differ on the basis of rooms or facilities made available. These variations in rooms include
deluxe rooms, club rooms, grande villa, deluxe suites, presidential suites and cottages
. Other facilities offered include a
fitness centre, a bar, restaurant, swimming pool, a pool room, conference hall
and of course the amusement as well as water park. Parties too are frequently organized in the party lawn. Around 300 people can be easily accommodated in the conference hall. The hall is not only air-conditioned but also offers other amenities such as supporting audio and video presentations through means of projectors as well.
Tariff 
The prices are reasonable as far as the facilities offered with each one are concerned. This includes INR 1600 for a deluxe room, INR 2200 for a club room, INR 4200 for a grande villa, INR 3200 for an entire cottage, INR 4800 for the deluxe suite, INR 12500 for a regular suite and INR 15500 for the presidential suite.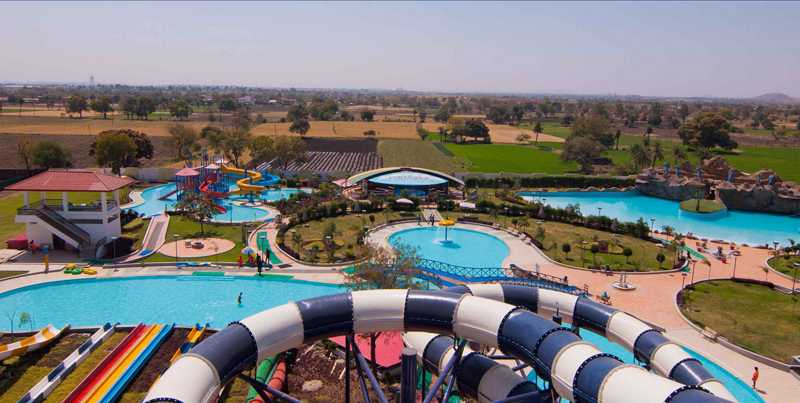 Indore is not considered to be a very noisy city and is located on the outskirts, Crescent Water Park sure offers a great getaway from the noisy and fast moving life. It is a good break away from the monotonous office job. It is a feast for our fellow travellers out there for the place is like a complete package with respect to its location, being a combination of thrilling and exciting rides clubbed with some adventurous water sports. A delicious restaurant is present to fill the empty bellies after undergoing so many adventures. Ever thought of having so much fun at such reasonable rates? Do plan a visit to the place. It is totally worth it.