Indore
is a beautiful city with a rich history dating back to the 16th century. It was part of the Maratha Empire, then became a princely state under the British Raj and now recently being qualified as a Smart City.
Today, this rich history can be credited for the city's well-established food culture. Indore is known for its street food, but with cafe's being the latest fad, the city isn't behind on this trend. New cafes are cropping up across the city, and there are some who have caught our attention, be it for their food or offbeat themes and ambience. Here's a list of the best cafes in Indore.
1. O2 Cafe De La Ville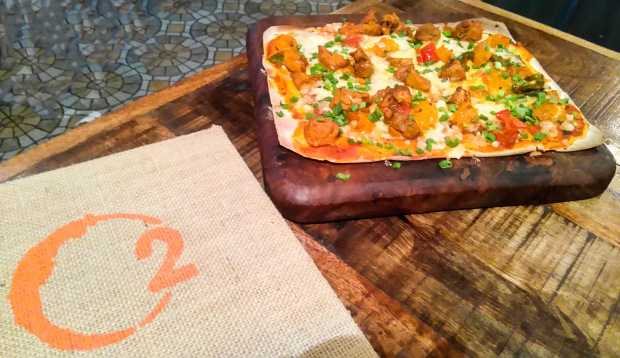 O2 Cafe is a favourite joint among the local people as well as the best cafe in Indore. It has a calm and chic ambience. Here, you can order food on an iPad Mini and pick a book from their library to keep you company.
At this book cafe, you must try any of the various coffee, ice tea, lasagna and masala lemonade. If you are willing to experiment, try out Khow Suey (a Burmese delicacy), Spinach Jalapeño Hummus, Dhaba Kadhai Chicken Pizza, and Dahi Bhalka Kulfi.
It remains open till the wee hours of the night and even has a valet parking facility on the premises.
Timings: 11 AM to 1:30 AM
Cost for two: INR 600
Location: 23/ 2C, New Palasia, Indore
2. Mangosteen Cafe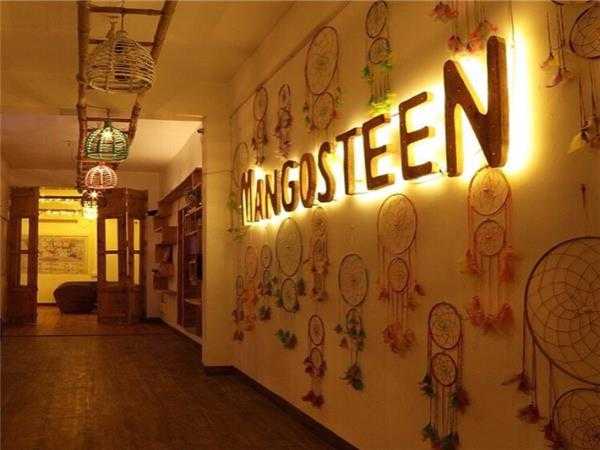 Mangosteen is a rooftop cafe in Indore where you can enjoy some quiet time with your significant others or a group of friends. It has prompt service and a cosy vibe with interesting graffitis on the wall. The cafe is adorned with items upcycled to make dream catchers, lanterns, etc, adding to its theme of eco-lifestyle. The place offers plenty of seating options and has a separate smoking room as well. They also screen cricket and football matches.
The cafe has a varied menu and serves cuisines like Mexican and Italian, along with fast food. The menu has a listing of Mangosteen Specials like Mexican Bullets and Paneer Bullets which you should definitely try. The pizzas at this place are also worth trying; you can also customize the pizza by adding some extras. This cafe is known for its coffee.
Timings: 11 AM to 11 PM
Cost for two: INR 700
Location: 4/5, 5th Floor, Pushpratna Solitaire, New Palasia
3. Cafe Mocha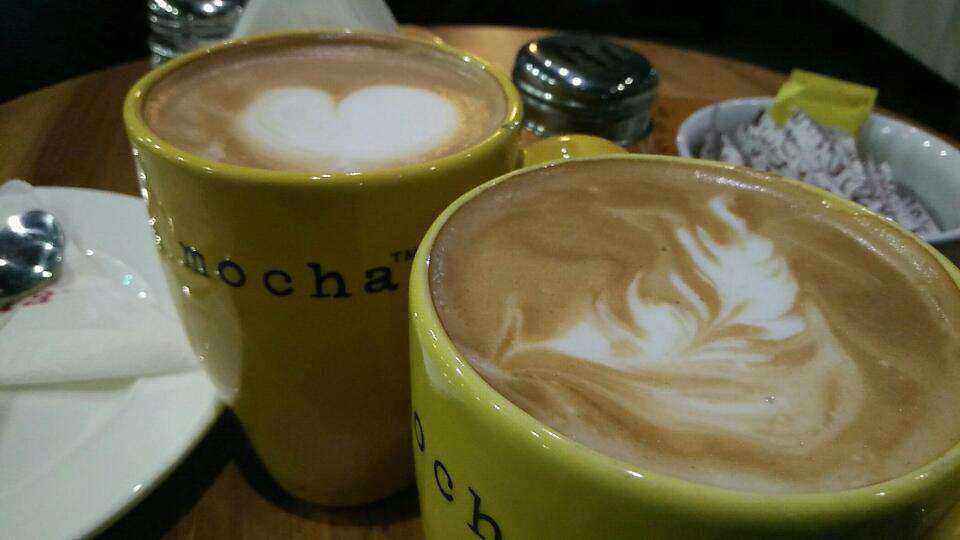 Cafe Mocha is a big chain of cafes which has one of its outlets in Indore. On a clear day, you can sit in their outdoor seating area and enjoy a delicious cup of your favourite coffee. They also have theme nights where there is live music or sports screening. As the name suggests, their speciality is their variety of coffees. Apart from this, they also serve various shakes, pizzas, pasta, etc. You must indulge in their Jalapeno Poppers, Cottage Cheese Skewers, Bhurji Paav, and the Indore's favourite street food Jeeravan Poha.
Timings: 11 AM to 11 PM
Cost for two: INR 800
Location: G-1 & 2, Prakrati Corporate Building, Race Course Area, YN Road
4. Cafe Terrazza
Cafe Terrazza is a terrace cafe in Indore which is perfect for a date or an outing with friends on a good summer day. You also have the option of sitting inside when it is too hot out. This rooftop cafe also has video game consoles for gamers. The food here is affordable and delicious. The next time you visit, you must indulge in one of their thin crust pizzas, nachos with cheese and a glass of cold coffee. They serve everything from the Chinese to Mexican cuisine.
Timings: 12 PM to 12 AM
Cost for two: INR 700
Location: 10th Floor, Airen Heights, Opposite C 21 Mall, Vijay Nagar
5. Mr Beans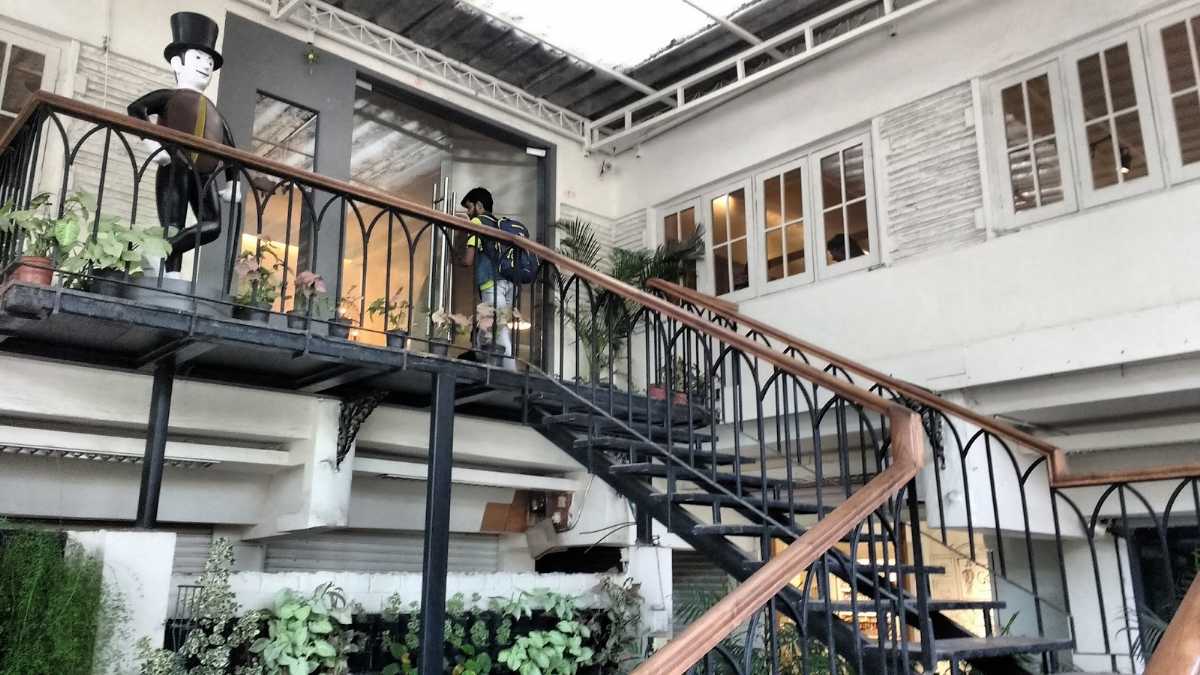 Mr Beans is a unique cafe as it serves French as well as British cuisine. It has a retro vibe with a minimalist decor of white walls and is a crossover between a lounge and a cafe. This place boasts of its aromatic coffee and a range of 15 authentic teas, which makes it a must-try. Their aim is to serve authentic food using fresh produce. You should definitely indulge in a French crepe, some Macarons, cafe anaconda, cafe veronica, Shepherd's Pie and one of their gourmet teas.
Timings: 11 AM to 11 PM
Cost for two: INR 800
Location: 100, Saket, Old Palasia, Indore
6. McLaren's Cafe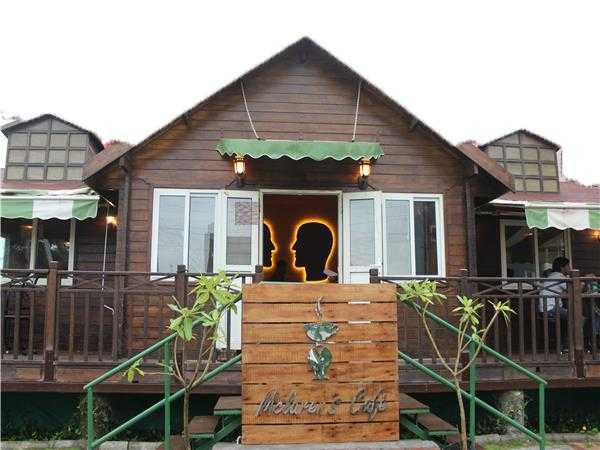 McLaren's Cafe is a quaint cafe in Indore with wooden flooring that makes it look aesthetically English. It is visually very appealing and is perfect for a quick snack. They serve fast food, pasta, pizza, and other cafe food. A must try at this cafe in Indore is one of their coffees or mochaccinos.
Timings: 11 AM to 11 PM
Cost for two: INR 700
Location: ED 173, Sector-B, Scheme 94, Ward 48, Ring Road, Vijay Nagar
7. Cafe Palette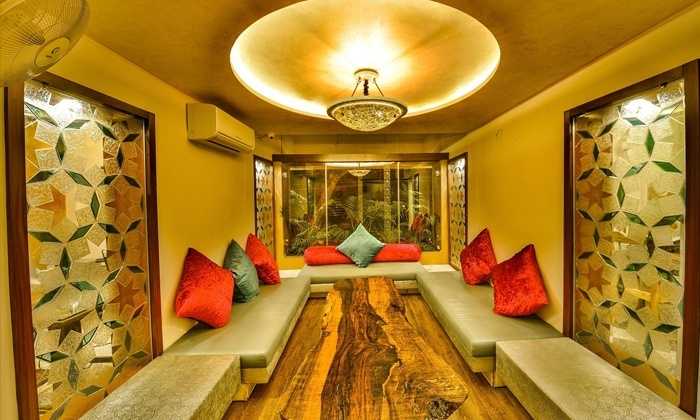 Cafe Palette was once a house that has been now turned into a cafe. This cafe advertises as a place that serves 'coffee with art' as it has an exhibition area for artists to display and sell their artworks. They have a great ambience and a cosy seating arrangement divided into sections to give you optimum privacy. There is rooftop seating available here as well. Their food is colourful and quite aesthetically pleasing. Their burgers are sandwiched between red, green or dark brown buns. You should try out of their frappes, sandwiches and their vegetarian pizzas. It is an offbeat cafe that is worth a visit.
Timings: 1 PM to 11:30 PM
Cost for two: INR 800
Location: 136, Saket, Old Palasia
8. Cafe @Blu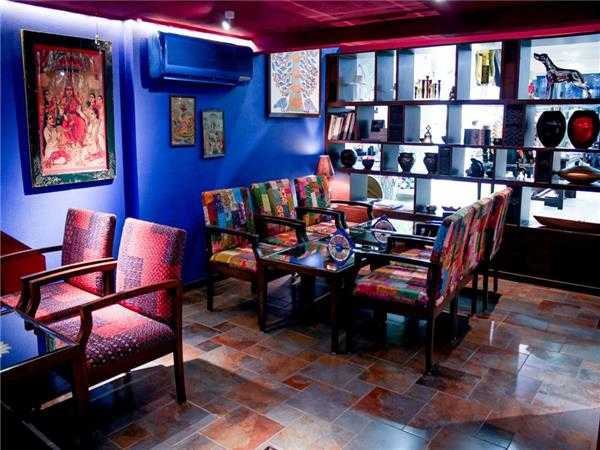 This cafe in Indore is mainly a coffee lounge but it also serves food. As you walk in, it gives you a cosy, homely feeling. It is named after the lifestyle store Blue and is located inside it. If you are a tea drinker, you must try one of their wide varieties of Indian and Sri Lankan teas. Other must-try items include any of their homemade cakes, Greek pizzas, Belgian waffles and
London
Dairy ice-cream.
Timings: 11:45 AM to 9 PM
Cost for two: INR 700
Location: 7-A, Ratlam Kothi, Geeta Bhavan
9. Cafe Mama Loca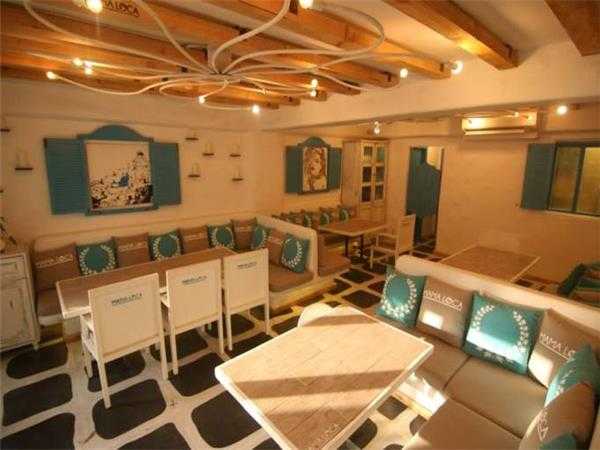 Mama Loca categorises as a casual dining restaurant and a cafe. They are a unique cafe and stand out due to their authentic Greek and Lebanese cuisine. It is visited by many as it is located in the heart of Indore City and has a courteous staff. They have indoor as well as outdoor seating. You must visit this place to try out their delicious sangrias, hummus pita bread and lasagna.
Timings: 11 AM to 11:30 PM
Cost for two: INR 1000
Location: G-1, Princess Centre, 6/3, New Palasia
10. Hobnob Gourmet Cafebar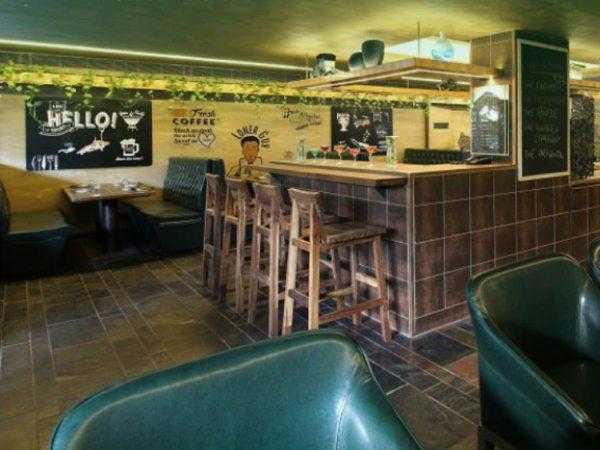 As the name suggests, Hobnob is a bar AND cafe in Indore. This place is a little expensive but it makes up for it in terms of ambience and food. They serve Italian and Continental cuisine in a manner which is visually appealing. It has a rustic interior that gives the place a vintage vibe. They even host parties and have an active nightlife. If you are looking to splurge, a visit to this place will not leave you disappointed. Their thin-crust pizzas, Mezze platter, Nachos, and pasta are worth trying.
Timings: 7:30 AM to 10:30 AM; 12 PM to 12 AM
Cost for two: INR 1950
Location: Infiniti Hotel, 1C/CA, Scheme 94, Vijay Nagar
11. Krozzon Bakery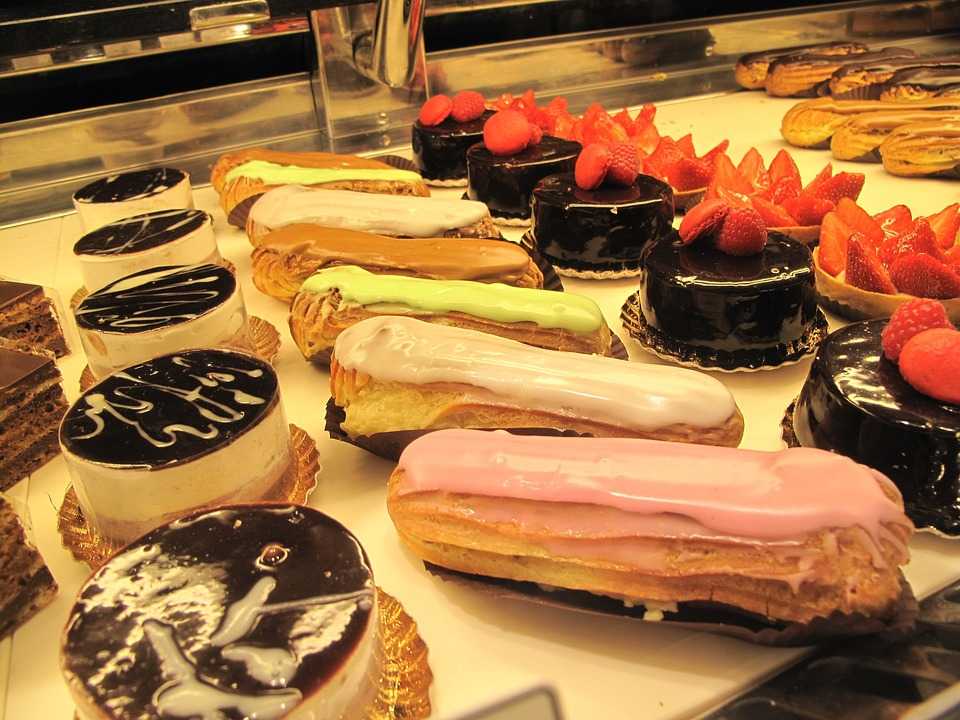 One of the top bakers in Indore, Krozzon bakery, occupies a prominent place in the Indori hearts with its premium food and services. Run by a bunch of professionals, passionate and huge foodies by themselves, the bakery not only serves global-class desserts and savouries but provides the ambience and vibe to match the same. The Krozzon bakery accepts special and customized orders that never leave any customer unturned. Wrapped in subtle patterns, cosy lighting with warm and welcoming decor, the bakery is must-visit for travellers and first-timers.
Timings: 9:00 AM to 11:00 PM
Cost for two: Approx. INR 850
Location: Plot No. 345, 346, Scheme 54 PU4, Indore, Madhya Pradesh - 452001
12. Mitti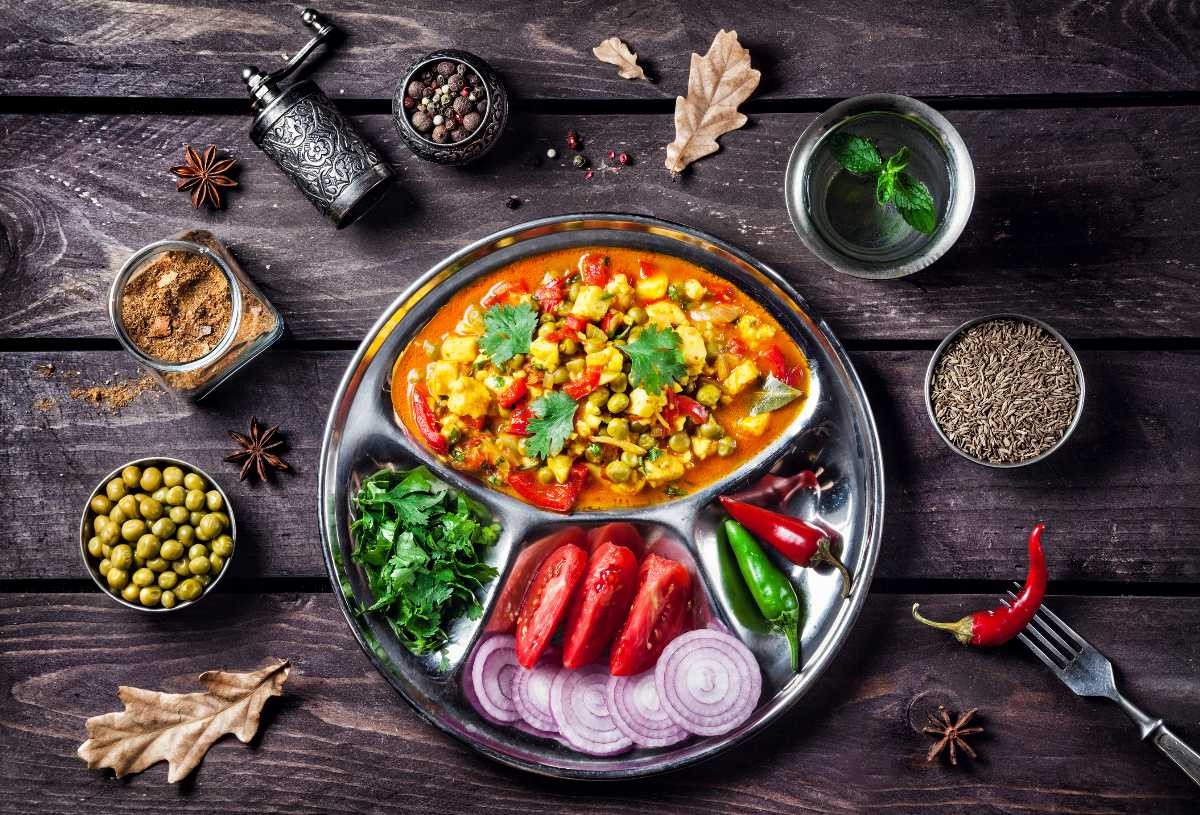 As the name suggests, this earthy cafe in Indore serves an impressive array of dishes indulged in natural procedures; from the ingredients to the recipe to the meal. Located towards the outskirts, on the Great Kailash Road, Mitti serves a variety of delicacies, some of which are desi breakfast, desi snacks, pasta, street food, fast food and organic desserts. This vegetarian cafe provides customers with a comfortable indoor seating equipped with free wifi and parking facilities as well. However, there are no prior reservations allowed, hence, rush for your next meal; organic, fresh and delicious at Mitti Cafe!
Timings: 8:00 AM to 12:00 AM
Cost for two: Approx. INR 400
Location: LG 9 10, CS Naidu Arcade, Greater Kailash Road, Near Greater Kailash Hospital, Old Palasia, Indore, Madhya Pradesh - 452018
13. Eyry cafe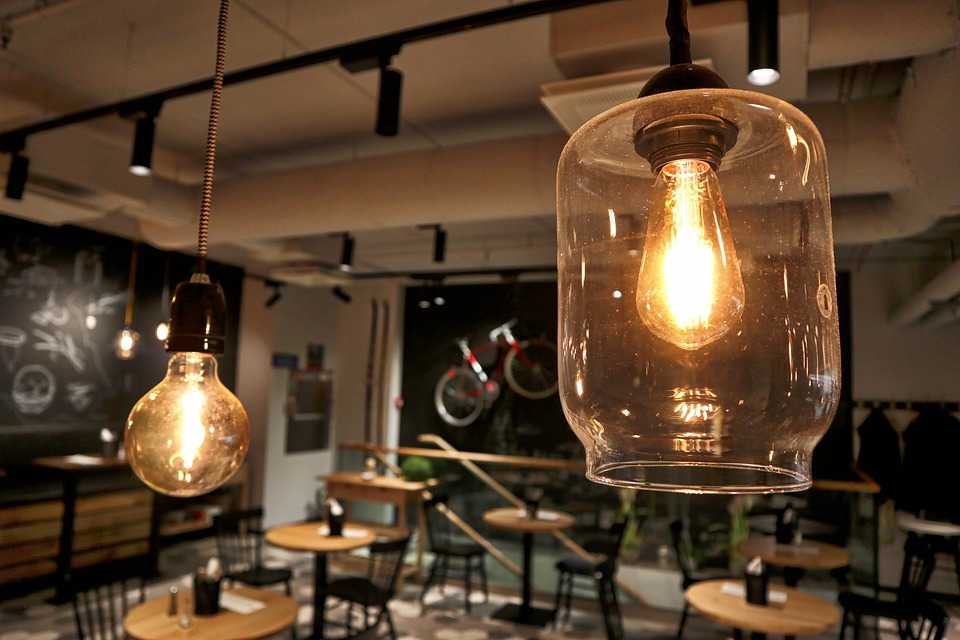 Stacked with some beautiful interior ideas and unique decors, The Eyry cafe is undoubtedly an Indori eye-candy. Presenting a variety of finger foods along with exclusive cuisine selectively picked from India, Mexico and Italy, the cafe includes an engaging list of beverages too. The Eyry cafe is an excellent blend of tradition and modernity. Some of the cafe amenities include indoor and outdoor seating and table reservations. It has been highly suggested to book your table beforehand to avoid an unfavourability.
Timings: 6:00 AM to 12:00 AM
Cost for two: Approx. INR 1000
Location: GF, Narayan Kothi, 18 R S Bhandari Marg, Zanzeerwala Square, Indore, Madhya Pradesh - 452001
14. Cafe Chapter One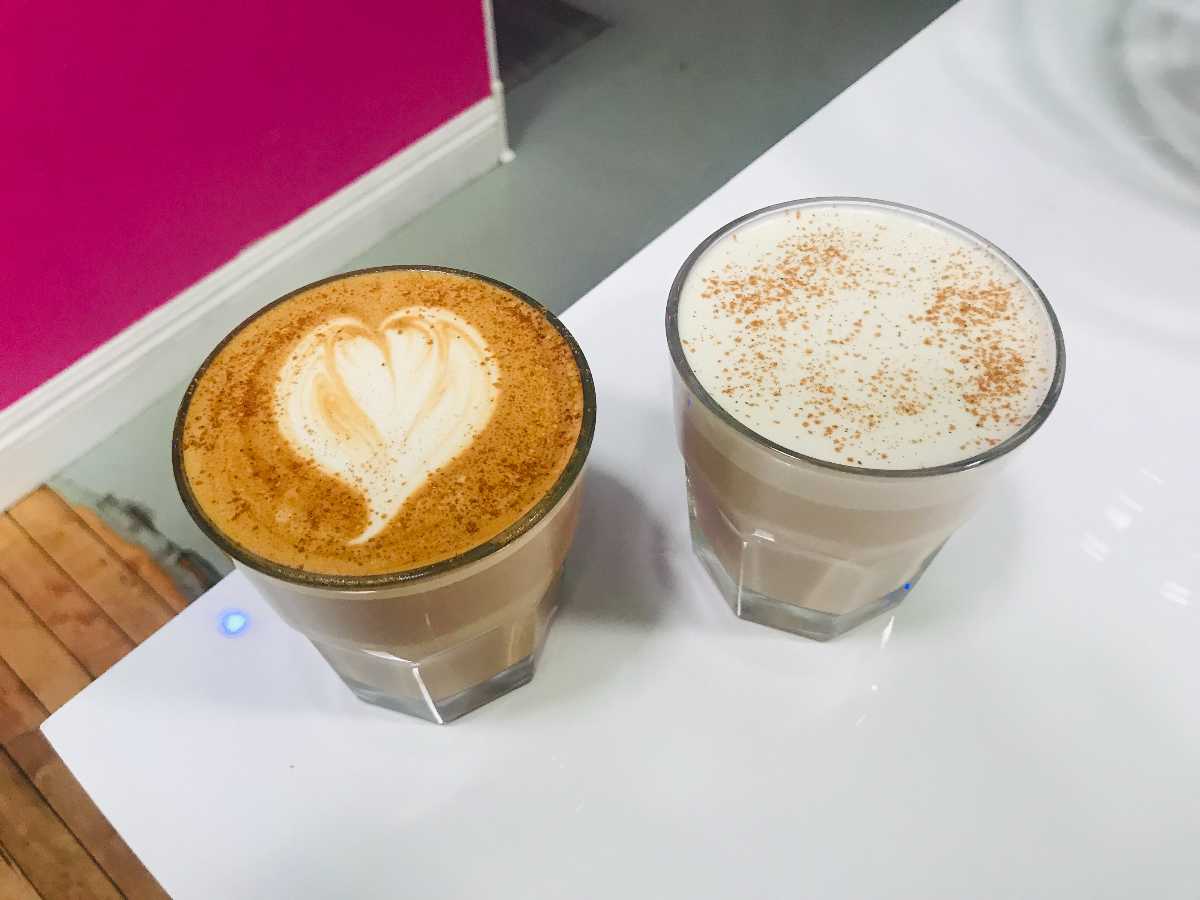 Tea and coffee may have been beverages you've heard of and consumed for centuries now. This cafe serves just that, but on a whole new level of luxury. With perfect side dishes, Italian cuisine, and a cosy library, the cafe offers the best complements along with your hot cup. This vegetarian cafe provides a lined selection of desserts and pastries too! Some of the cafe facilities include outdoor and indoor seating and wifi.
Timings: 9:30 AM to 11:30 PM
Cost for two: Approx. 750
Location: WB - 86, Ring Road, Scheme No 94 Sector EB, Indore, Madhya Pradesh - 452010
15. Oakaz - Cafe And Restaurant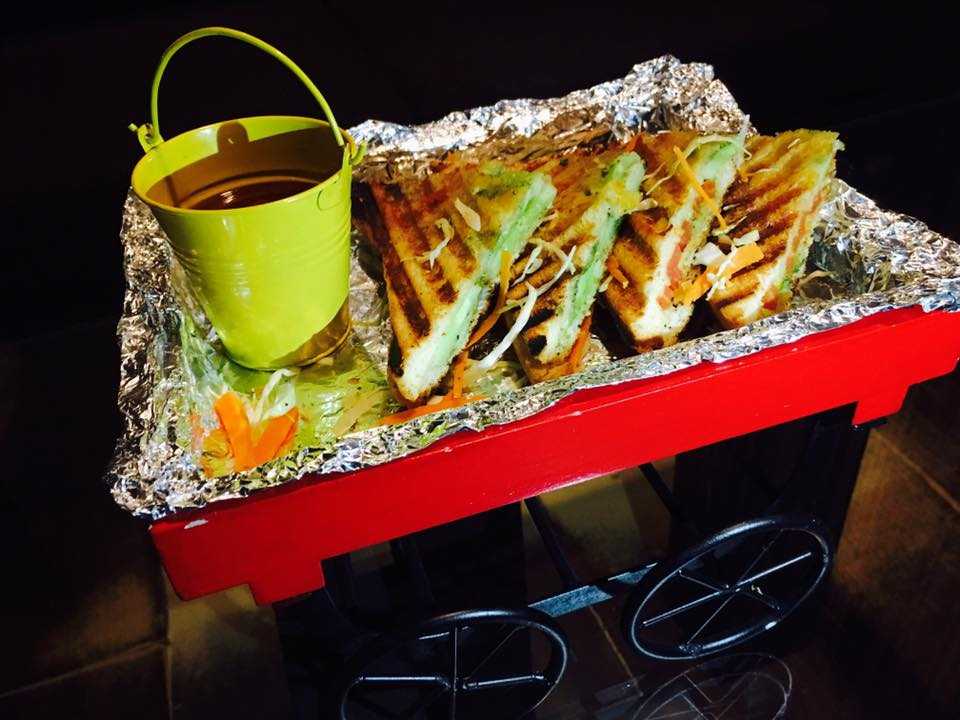 Located on the 4th floor of a building in Kanchan Bagh, the place serves burgers, pizzas, and North Indian food. Their low couches, fairy lights and rooftop decors make for a perfect spot to chill with your friends. They also have live music sessions from time to time to entertain the crowds. Their crispy corn, garlic bread and brownies are the highly-rated items on the menu.
Timings: 11 AM to 11 PM
Cost for two: INR 600
Location: 164, 4th Floor, Geeta Bhawan Square, 301 Dil Pasand Building, Kanchan Bagh, South Tukoganj
16. Aieroc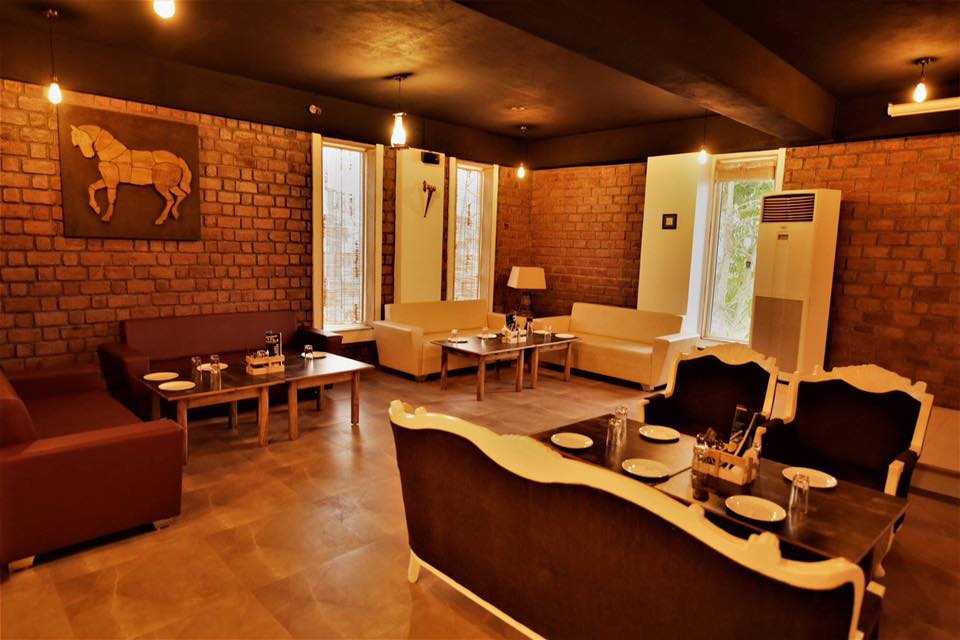 You cannot miss the brick walls with quirky decors as soon as you enter Aieroc. Their comfortable lounge space apart from the usual diner tables make it a perfect spot if you like to chill. Their cuisine range includes some scrumptious Pizza, Italian, Indian, and Oriental food. Do try their waffles and watermelon mojito. Moreover, the place has some really affordable options if you are planning to host a party for a big gang.
Timings: 2:30 PM to 11:30 PM
Cost for two: INR 800
Location: Plot 33, Sector E, Scheme 140, By-Pass Road (North)
17. Tea Diaries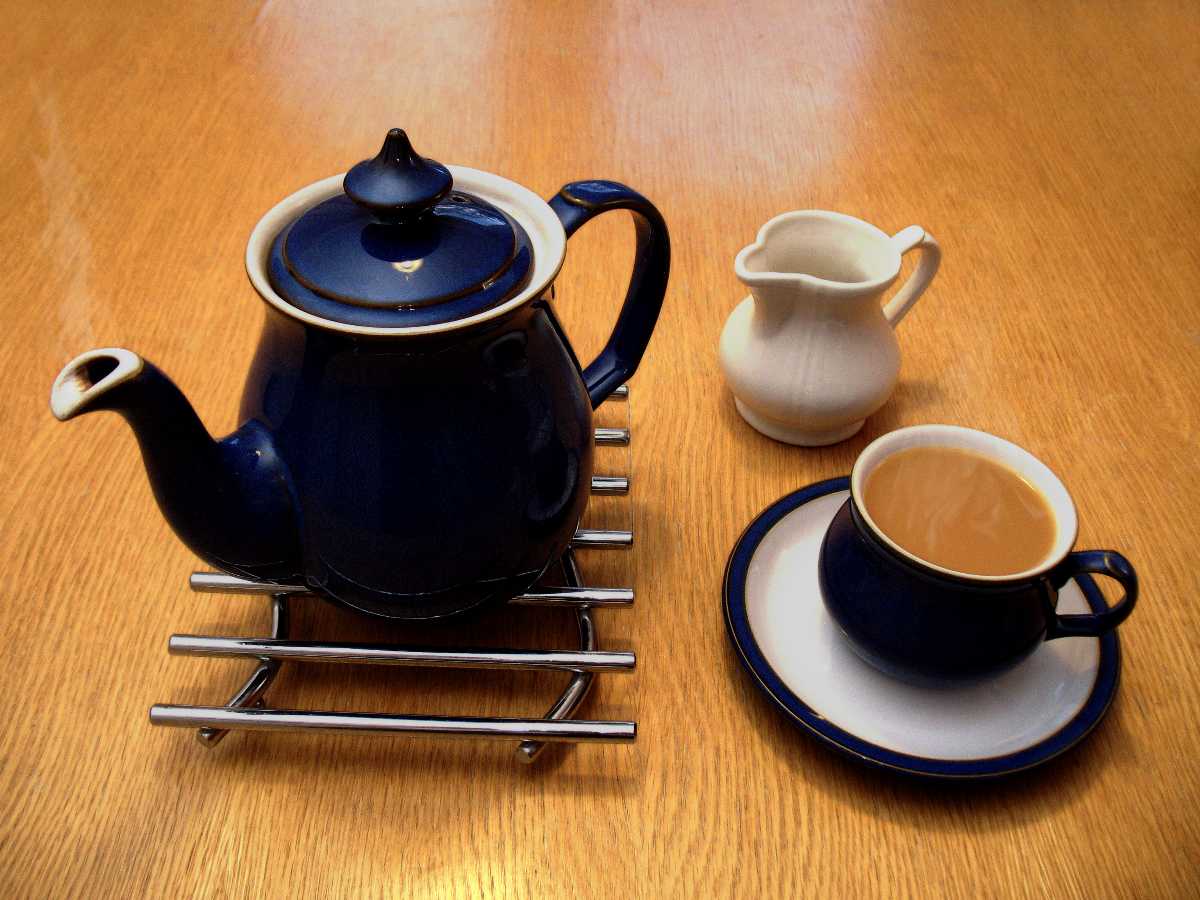 A pocket-friendly fast food option, Tea Diaries is a perfect spot for a quick bite. The hep and happy crowd at the cafe makes the place even more likeable. They have a nice outdoor seating setup and free Wi-Fi too. Ask for their special Burrito and Mac 'n' Cheese when you are there, you won't be disappointed!
Timings: 11 AM - 10 PM
Cost for two: INR 500
Location: 8/1, Race Course Road, YN Road
18. Nirvana - The Cafe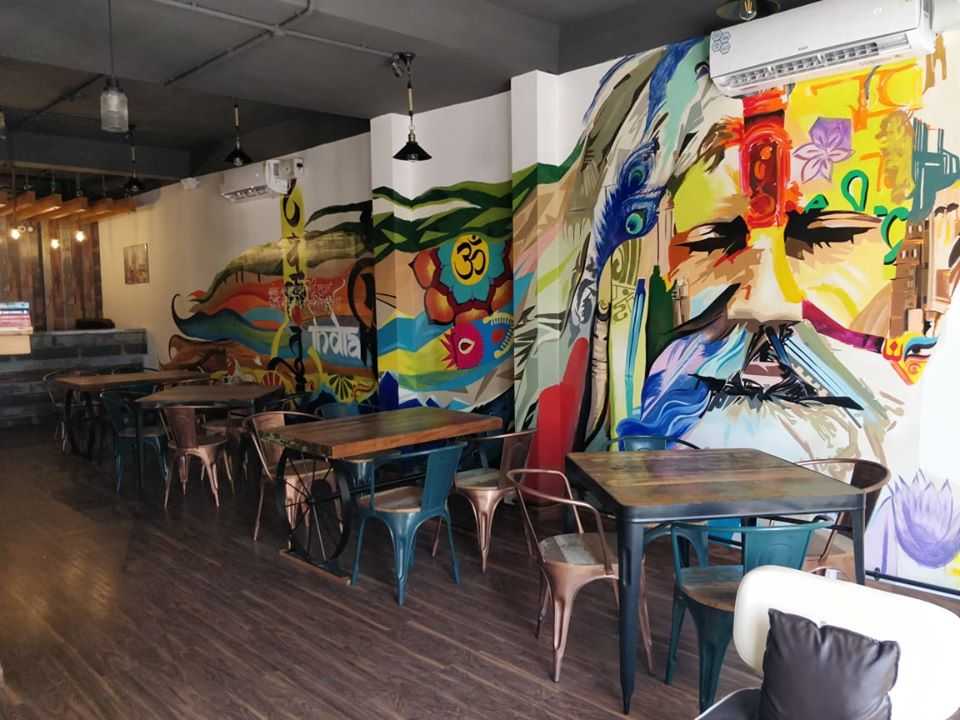 The amazing paintings and decals will surely make you fall in love with this place. Rastafarian vibes clubbed with some mouth-watering food is what you can expect when you head there. It serves only vegetarian food with likes of simple yet tasty sandwiches, kinds of pasta, pizzas, momos, and parathas. This is the place to go if you want to spend a considerable amount of time with your friends while going easy on your pockets.
Timings: 12 PM - 10.30 PM
Cost for two: INR 500
Location: DF 25, MR 9, Near Karnataka Bank, Vijay Nagar
19. Lotus Hut Cafe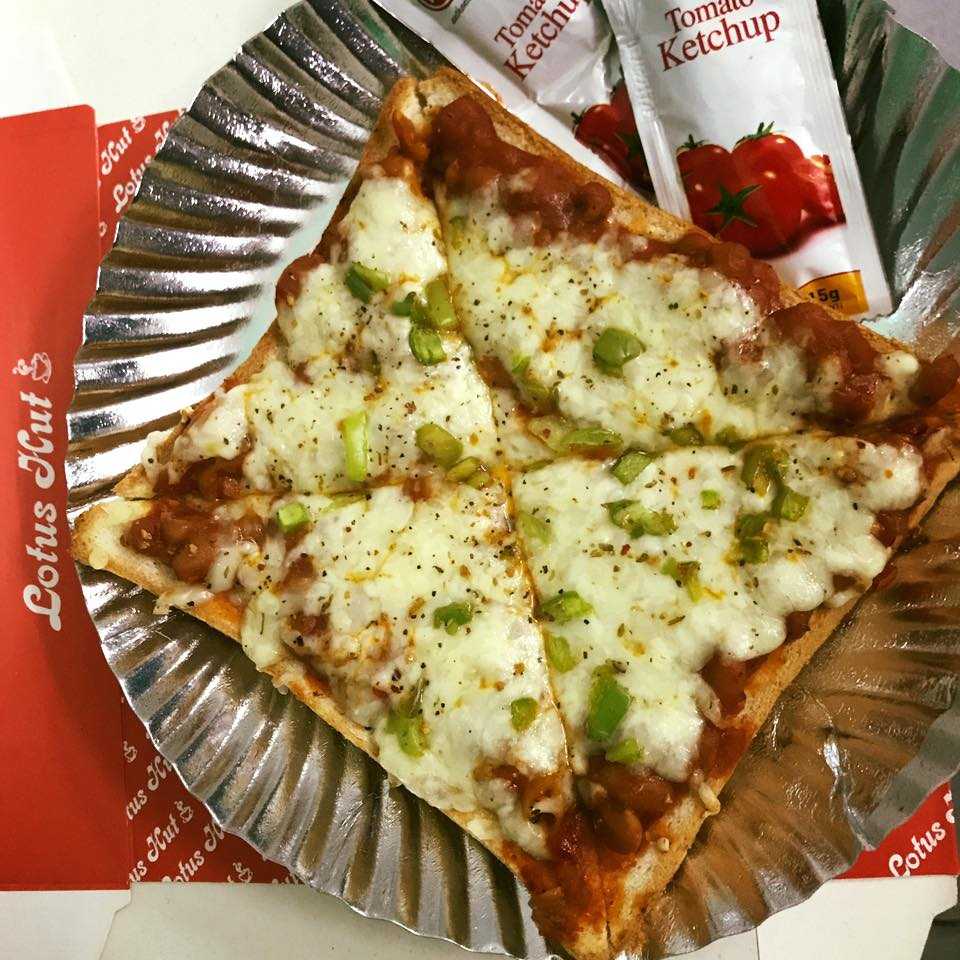 It is not your traditional cafe but rather an eatery in the nook serving affordable and tasty food. The pricing, range of food items, and quick service make it a popular spot amongst students and the perennially broke ones for their meetings. Chilli toast and hot chocolate are the popular choices of regular visitors. There is also a drive-through option in case you want to enjoy your food in the comfort of your car.
Timings: 10 AM - 11.30 PM
Cost for two: INR 300
Location: 17, MG Road, South Tukoganj
Whether you are looking for a casual place to go on a date or a place to hang out in with friends, we have got you covered. These cafes in Indore mentioned above offer a wholesome experience with their comfortable ambience and lip-smacking food.