1. D'Souza Chawl
Mahim can aptly be called a hub of paranormal activities with numerous wells and haunted houses. D'Souza Chawl is said to be haunted by the spirit of a woman who fell into the well and died an unwanted death. Since then, her spirit roams around the periphery of the well after the sun sets and continues to haunt the local residents.
2. Aarey Milk Colony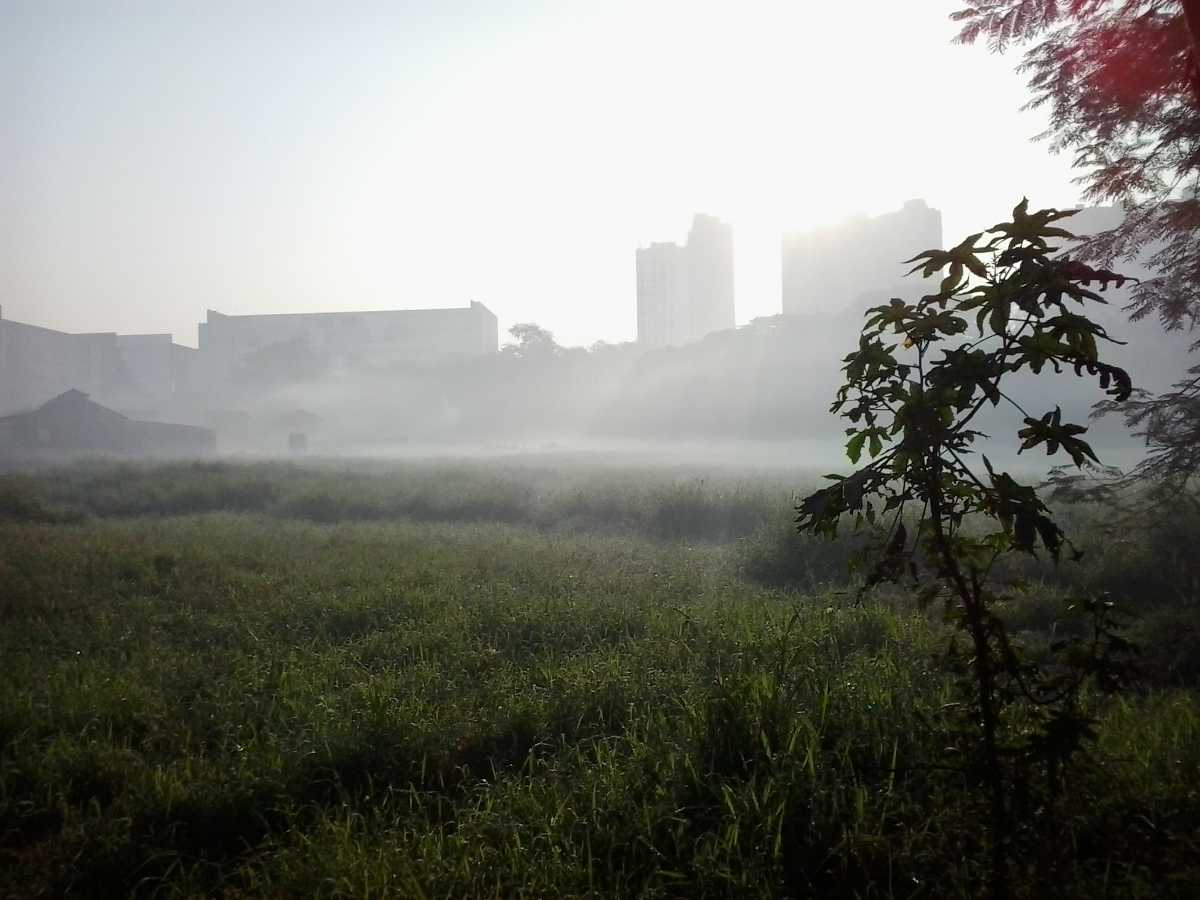 Aarey Milk colony is very well associated with oddities, petty crimes, lurking leopards and yes (most importantly) paranormal activities making it a well-know haunted place in Mumbai. This 10sq. Km stretch is a famous spooky and scary destination, with a mysterious and haunted air around it. Local legends narrate incidents of a woman in a white saree, asking for lift in the odd hours of the night. She becomes violent soon after. Other stories include the existence of a disappearing old man, crying babies and other strange experiences.
3. Mukesh Mills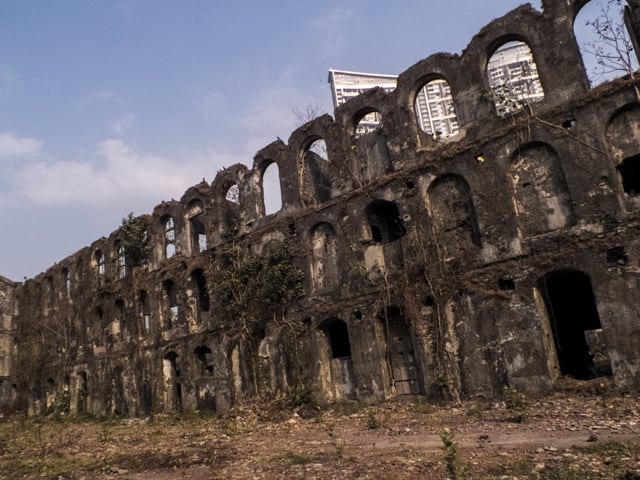 For those of you who have watched the Shah Rukh Khan starrer 'Om Shanti Om', this story may sound oddly familiar. Mukesh Textile Mills was established by the East India Company in the 1870s. After a fire broke out, killing thousands of people, this mill was shut down on 18th January. The ruins of this deserted mill served the film industry and this place became a hotspot for haunted shoots in Mumbai. However, the scary and dark history of this Mill is enough to scare every soul who dares to enter the area after sunset. Stories of a possessed actress and uncomfortable eerie interiors are peculiar to the mill. Who knew that one of the most haunted places in Mumbai would serve as a story inspiration for mainstream Bollywood!
4. Tower of Silence
The scariest and hair-raising haunted stories owe their origins to the Tower of Silence. Located on the Malabar hills, Towers of Silence are associated with the Parsi ritual of leaving the body after death in open, for vultures to feed on. The Zoroastrian connotation of leaving their dead out in the open comes from their belief of keeping the environment clean and uncontaminated by a dead body. They believe that earth and fire are polluted by a dead body, and hence a dead body is left for putrefaction in the open air on these Towers of Silence. This enigmatic ritual makes the Tower of Silence a dreadful destination. Imagine walking by a tall tower full of rotting dead bodies. Some gory haunted place in Mumbai, right?
5. Sanjay Gandhi National Park
Apart from dense forests, old caves and lurking animals, Sanjay Gandhi National Park is also known for mysterious paranormal activities in Mumbai. Local crowd narrates the scary tale of a lunatic female hitchhiker, clad in white, obstructing the path of travellers. The flora and fauna that covers the park probably frightens visitors and becomes the root of these stories, but this horror story is narrated by guards at the National Park and locals alike. The Kanheri Caves are described as the most haunted part of the national park. So, the next time you're there, steer clear of hitchhikers!
6. Vrindavan Society
One of the most famous and posh societies of the city, Vrindavan society is also one of the haunted places in Mumbai. A number of creepy incidents are a part of the lore among the residents here. The tale of a man who committed suicide and later his spirit haunting the society is narrated by the residents. Night guards are often slapped by this spirit, while the residents too are witnesses of malignant forces in action.
7. Nasserganj Wadi
Located near Mahim railway station, Nasserganj Wadi adds to our list of haunted places of Mumbai. 16 years ago, a local Parsi, Nasser was burnt alive. His spirit is said to keep a watch on his property, injuring and tormenting anyone who obstructs his path. A man who holds his possessions dear is not to be messed with!
8. Road to Marve and Madh Island

One of the most scenic stretches of the city, the narrow road to Marve and Madh islands is also a dramatically haunted place in Mumbai. It is famous for its deadly incidents and paranormal activities. Covered by lush green surroundings and scenic beauty, this road is equally scary and haunted. It is said that the spirit of a young bride haunts the road, especially on full moon nights, torturing and obstructing the path of vehicles. This spirit has caused fatal accidents adding to the eerie danger of the area.
9. Bombay High Court
Horror stories in Mumbai aren't limited to parks or empty roads! The Bombay High Court is mysteriously haunted by a bilingual spirit, who is said to terrorize and torment people whenever a murder trial takes place. This spirit has a long and dark history of about 30 years. A notorious ghost in a courtroom sure makes for a few late afternoon tea party stories!
10. St. John's Baptist Church, Andheri
Built in 1579, St. John's Baptist Church was abandoned due to an epidemic in 1840. The tale of a ghost bride is narrated by the local folk, who was said to torment dwellers of the area. To get rid of the menace, an exorcism was performed in 1977. There are terrible stories of this occurrence too. Witnesses say that they heard shrieking and screaming, followed by the sound of a full-fledged splash in a nearby pond. Although all the fishes in the pond were found dead the following day, the ghost was never heard again. The stories of the young bride and her purported second death, together make the church a spooky and haunted place in Mumbai.
11. 8th floor, Grand Paradi Towers

The Grand Paradi Towers, situated in the posh Malabar Hills in Mumbai, are infamous for the number of suicides which have taken place here. Constructed in the 1970s, a number of flats in the buildings are still vacant. This phenomenon is mostly attributed to the paranormal status of the towers. About 20 residents have jumped to their deaths, a number of them from the same family. The residents have held several pujas to ward off evil spirits, but this place still remains one of the most haunted places in Mumbai.
12. Poonam Chambers, Worli
Post the 1993 bomb blasts and the incident involving the crashed wall in 1997, this place is supposed to harbour the spirit of several people who remained trapped under the rubble. Owing to the unnatural nature of their deaths, a lot of ghost stories spurted from the annals of Poonam Chambers, giving it the status of a notoriously haunted place in Mumbai. Watchmen and security guards have reported incidents involving rattling doors which have scared them vehemently.
13. Taj Mahal Hotel
This magnificent hotel is strangely known to be one of the haunted places in Mumbai. It is believed that the hotel's chief architect committed suicide because of a glitch in the construction of the hotel. He is said to be harmless and is known to haunt specific parts of the hotel. Harmless or not, it does send shivers down one's spine.
14. Ram Sakit Building (Behind Paradise Cinema) Mahim

As with wells and people, there tend to be ghost stories associated with them. A 50-year-old woman fell into a well which is sealed in the building's compound. This happened 20 years ago, but the people living in the area believe that her spirit makes an appearance every new moon night, and vanishes in the morning. Surely not a place to be venturing out in the dark or alone.
15. Santa Cruz West
The thoroughly frequented Santa Cruz is believed to be yet another haunted place in Mumbai. The ghost is known as '2nd floor ki bhabhiji' as the residents of this place are too scared to utter the woman's name. This woman committed suicide after a bad fight with her husband. Post her death, a mysterious black dog seems to have made the second floor his home. Residents say that a veiled woman has often been seen in that corridor, which has been accompanied by the barks of the dog. This story definitely is one worthy of being called bone-chilling.
16. Juhu Pawan Hans Quarters
In 1989, a 20-year-old woman called Salma set herself on fire in this area. Nobody knows the reason behind this, but since then, people have seen the blazing spirit of the girl running into the Peepal tree. To protect themselves from harm, residents have built a Hanuman Temple in the area. Some people say that an ablaze girl still runs through the campus on exceptionally dark nights. We hope the temple does keep her spirit at bay.
17. SNDT Girls College
In the ruins of the old SNDT College, at 2:00 AM, it is said a woman can be heard reciting multiplication tables followed by the sound of wailing children and slapping. A few years before, some boys decided to investigate the place and see who made the sounds, but they couldn't find anyone. Remind you of the tormentor you had in primary school?
18. Jogeshwari, 2nd floor
Unnatural deaths around various parts of the metropolitan have sprouted various horror stories around the city of Mumbai. The 2nd floor of the pink coloured building here is supposed to be occupied by the ghost of an air hostess who was murdered here. Another air hostess then took residence in the same apartment. However, people have sighted a woman on the terrace who seems to be crying all the time. She's said to point towards her house and cry as someone else has occupied her house.
19. IC Colony, Borivali

There is an open garden plot right in the middle of the IC colony where a gardener committed suicide a few years ago as he was scared of losing his job. His spirit is still attached to the land and is supposed to target children playing in its vicinity. This is a reason why the IC Colony is one of the scariest and haunted places in Mumbai.
20.
Kamathipura - Brothel Number 25
Initially, this place used to be known as the White gully, as European women, and even some from Japan were imported here. It was a haunt of the British soldiers during the Colonial era. The reason why this place is considered to be haunted is that sometimes at night, the ghost of a prostitute of the Colonial era makes an appearance with the motive to scare unassuming customers.
21. Rajesh Khanna's Bungalow - Aashirwaad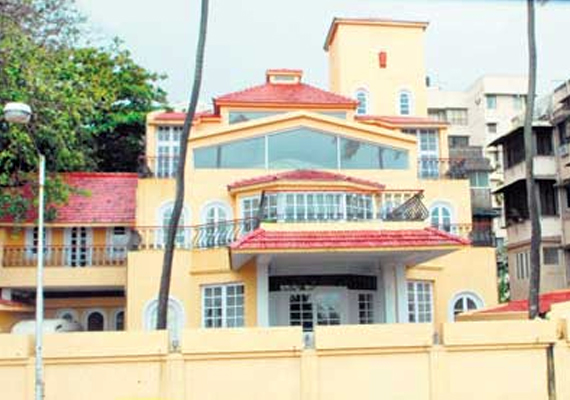 Situated on Carter Road, this house has a longstanding story associated with it. It is said that Rajendra Kumar bought this house for much cheaper than its cost because it was haunted. However, he went on to earn a good name and a lot of accolades for himself. Later, Rajesh Khanna bought the same house and the former occupant's good fortune seemed to welcome the new superstar home. The house is cursed, although, didn't let the household remain happy. 10 years after marriage, Rajesh Khanna split up with his wife Dimple, and the house and its owner turned into a shadow of what they used to be. The superstar's career quickly plateaued and eventually declined. He spent very little time at the house afterwards, and remained ill and lonely for a long time, before finally passing away in 2012. The house is in the middle of a complicated lawsuit at the moment.
Several places in Mumbai are infamous for being hotbeds for haunting. As it goes with folk tales, some are to be believed, some aren't. As you probably already know if you are a traveller at heart, adventure helps you get either closure or gives some great stories for the telling!
P.S. This article has been compiled by studying various sources online and offline. The author and Holidify.com are not trying to create rumours or defame any place by writing about it.