Sunsets, like childhood, are viewed with wonder not just because they are beautiful but because they are fleeting. – Richard Paul Evans
And I could not get over these words as I watched one of the Worlds' most-watched sunset at Oia (pronounced EE-ah). The sunset here is as beautiful as your imagination can take you too. This uber-famous destination is just perfect to see the golden fireball bid you goodbye.
As you explore Oia, you get to know that Oia Castle happens to be the best spot to watch the sunset. Every day hundreds gather to see this beauty. Though with a great taste of aesthetics it's a treat for their eyes to see such an incredible sunset. In spite of being notoriously crowded, the very first sight will remain burned in my memory forever.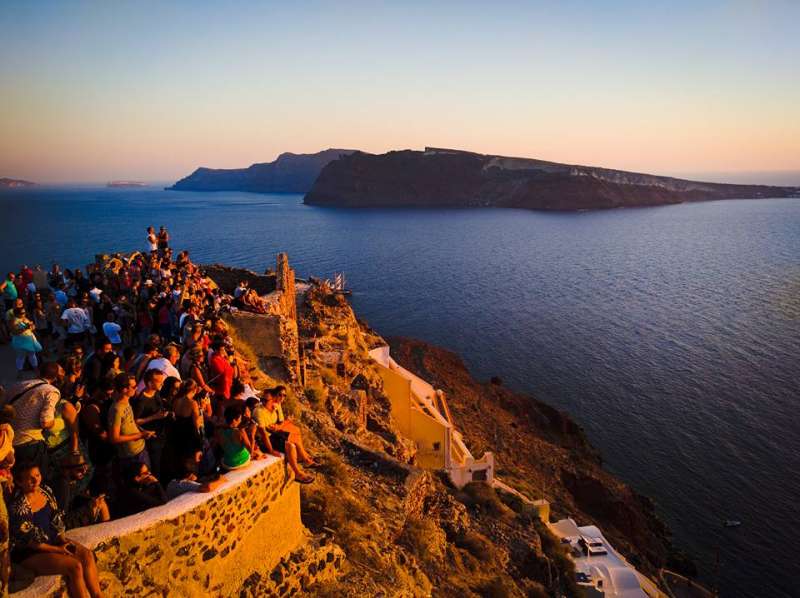 With the sunset time getting closer you also get to see a lot of crowd, each busy clicking selfies and pictures. Everyone begins to gather at view point well in advance. The steep cliff on one side, people sailing on boats in the Aegean, while few just soaking in the moment – everyone chose their favorites to watch the site.
As the glow of the sun descends, its reflections adds a charm to this island and makes the whole experience much more dramatic and a treat for your tired eyes. The shadow of the Caldera as it falls on the island is nothing less than just being visually pleasing.
Step by step, with every breath you take the sun takes a dip closer to the Aegean you magic right there happening as water turn to shades of yellow, orange and then to fantastic purples. While the houses sees a pinkish glow. Something only which the eyes can capture to last a lifetime.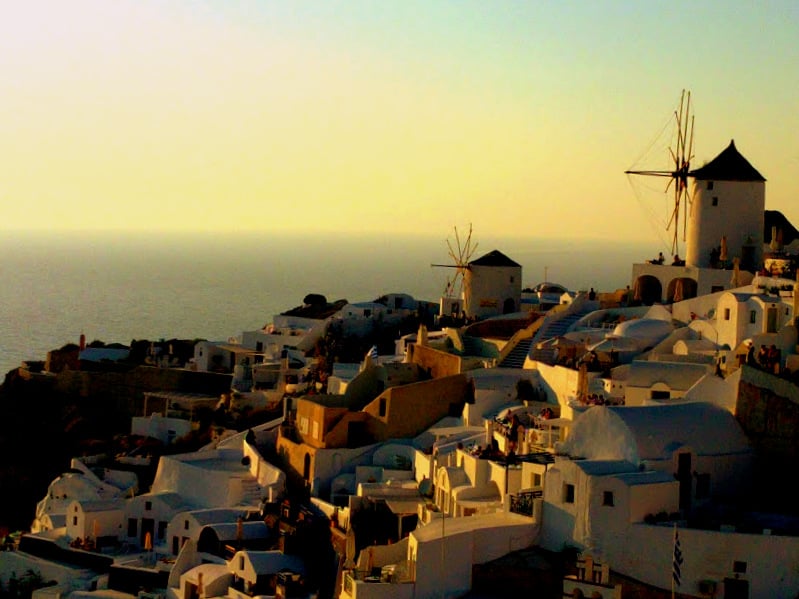 Though every viewpoint gives you something eternal, it's a 40 mins of sheer pleasure to watch "it" disappear in the sea as the magic light fills the sky. And finally to celebrate this spectacle everyone shares an applause.
Don't forget that the castle is not the only place to watch the lovely sunset, rather if you are in for that romantic set-up, than can book a table in any of the restaurants along the sea that give the best view as you sip some of the finest Greek wine.
Tips:
Apart from Oia castle also scout the other spots
Google and check the sunset time
Reach well in advance to grab the best spot
Oia is very connected from Perissa, Fira and all the other beaches.