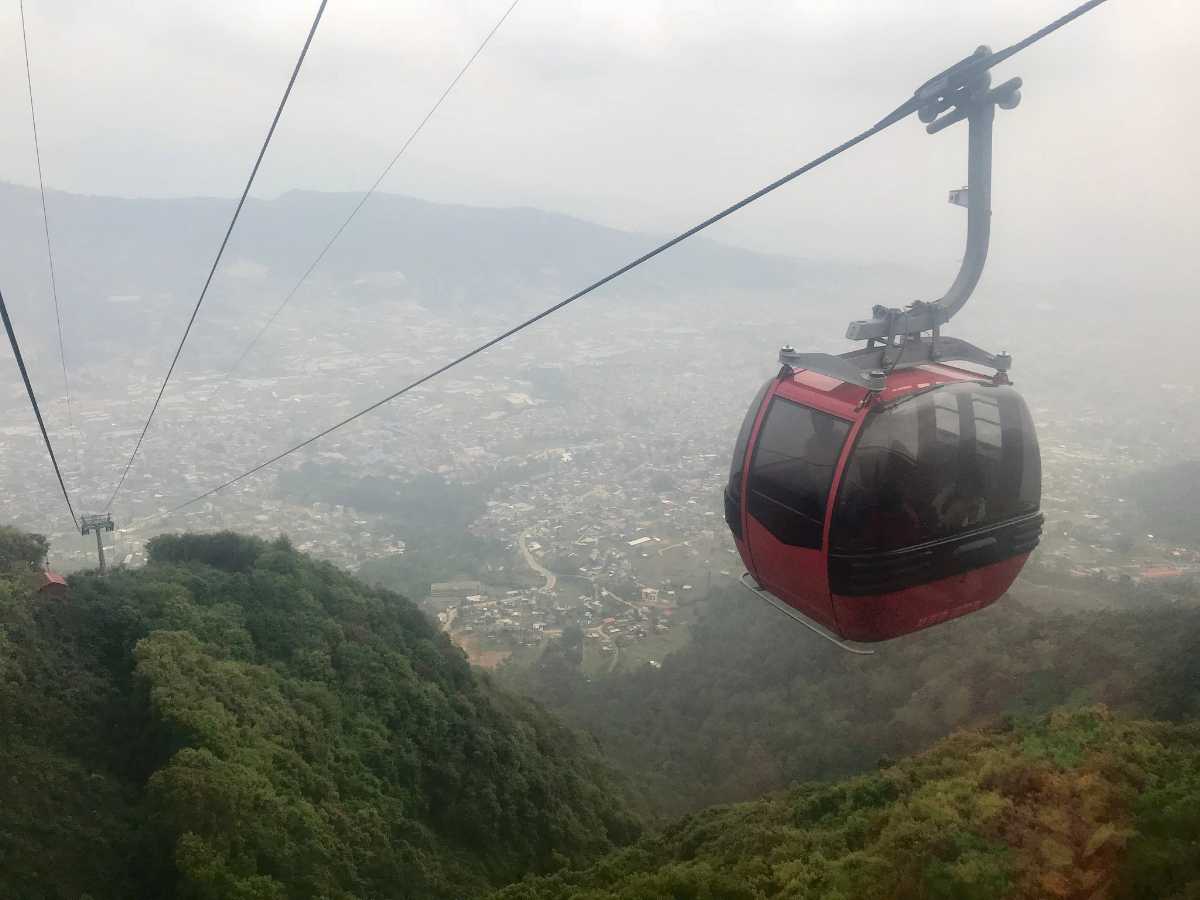 The old trade routes are replaced now with the Tribhuvan Highway, and Chandragiri hilltop is a major tourist attraction, with an excellent combination of natural beauty and cultural significance. However, the destination is not all that matters. The journey to the summit itself is utmost rewarding. The best way to reach the top of Chandragiri Hill is via the cable car. Unless you have vertigo or an intense fear of heights, the cable car ride up the mountain is a hidden gem of experience in Nepal. The cars and the mechanisms are very sturdy and reliable-looking, so that is not something you need to worry about.
The cable car journey does not take longer than 10 minutes. It starts from the foot of the mountain near Thankot and goes uphill for around 2.5 kilometres. At the top, you will be at 2500 metres above the sea level. As you go up, the brilliant landscapes will slowly unveil themselves, one scenery at a time. The highest peaks around, which were previously not fully visible from the foothills, now stand tall and proud right in front of your eyes.
Ticket prices:
One way-
Nepalese: NPR 415
SAARC Nationals: INR 415
Chinese Nationals: USD 9
Others: USD 13
Two way-
Nepalese: NPR 700
SAARC Nationals: INR 700
Chinese Nationals: USD 15
Others: USD 22
There is a 25% discount option for students, local residents, expats and senior citizens but only upon producing a valid ID in each case. Differently abled people get a 50% discount and entry for children is free of cost.