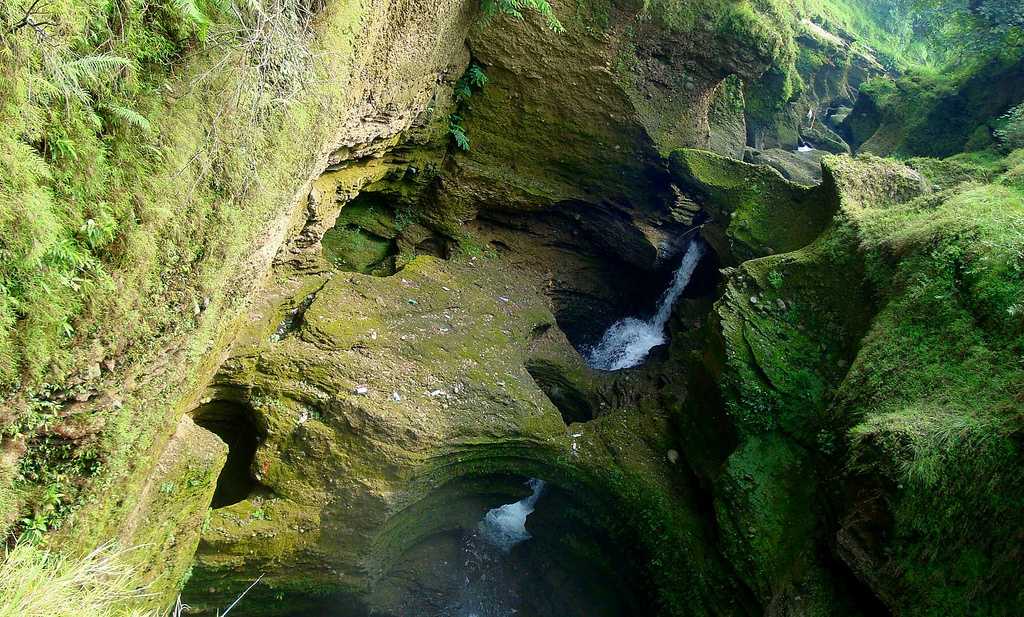 1. Visit the Gupteshwor Mahadev
As the name suggests, "a cave beneath the ground", acts as the source via which the fall's water passes after exiting the tunnel. The ancient cave beside the fall is known for its unique designs. People tend to forget the way through which they enter hence, be careful and use the presence of your mind while in the cave.
2. Experience the Nepalese culture
There are statues of people in traditional Nepalese clothes along with the model of typical Nepali Houses. Get your camera out and capture Nepal in its most authentic way!
3. Try your Luck at the Luck Pond
Visitors usually try impressing their fortune by throwing or placing a coin at the deity's statue in the luck pond. Don't be shy and be a part of this lot too!
In the past people had used this natural wonder as a suicide point, hence to avoid any such incidents in future government has fenced the whole area with metal wires. You are also suggested to keep your eyes wide open and legs a few feet away from the cliffs. Enjoy the beauty of the waterfall from a safe distance.