Take your thirst for adventure and adrenaline to the next level, apart from the treks and mountain bike treks in Nepal. If you feel you need a perspective on Pokhara's Landscape, then try looking at it upside-down while you make a leap of faith from 73 meters above the ground. The experience of bungee jumping in Pokhara is certainly exhilarating and it is one activity you should not be missing out.
It is a tower bungee that is set on a steel cliff extension and the base is surrounded by mountains with water right below. Located only 25 kilometres away from the Pokhara lakeside, it is very accessible from the city. 
Bungee Jumping in Pokhara (Hemja)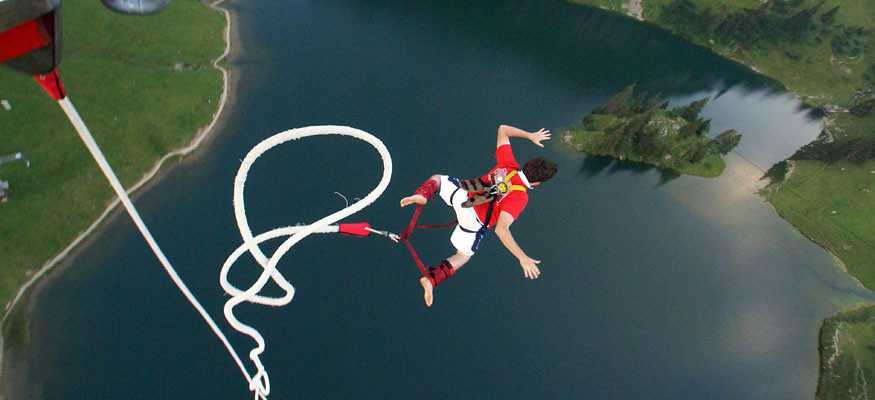 The bungee is a 75-meter vertical jump with a free fall period of 3 seconds and the view of the Himalayas can be best enjoyed when the weather is not too foggy on a given day. HighGround Adventures operate the jumping base. There is also an option to make a tandem bungee jump, where two people will make the jump together.
Location: Hemja, Pokhara
Timings: 9 AM - 5 PM
Elevation: 75 meters
Weight restrictions: 35kg to 125kg
Age restriction: 13 years (minimum)
Operators for Bungee Jumping in Pokhara
There are adventure activity operators in Pokhara who offer tailored packages for bungee jumping and other activities. The most frequently preferred operators are mentioned below 
1. HighGround Adventures
Address: Lakeside Road, Pokhara

Phone: +977 61466349

Website: www.highgroundnepal.com

Timings: 9 AM - 5 PM
2. Bungy Nepal Adventure
Address: Pardi Bazaar, Pokhara

Phone: +977 9808826332

Website: www.bungynepaladventure.com

Timings: 9 AM - 5 PM
3. Sisne Rover Trekking
Address: Lakeside, Pokhara

Phone: +977 61461893

Website: www.sisnerover.com

Timings: 8 AM - 9 PM
Bungee jumping in Pokhara Price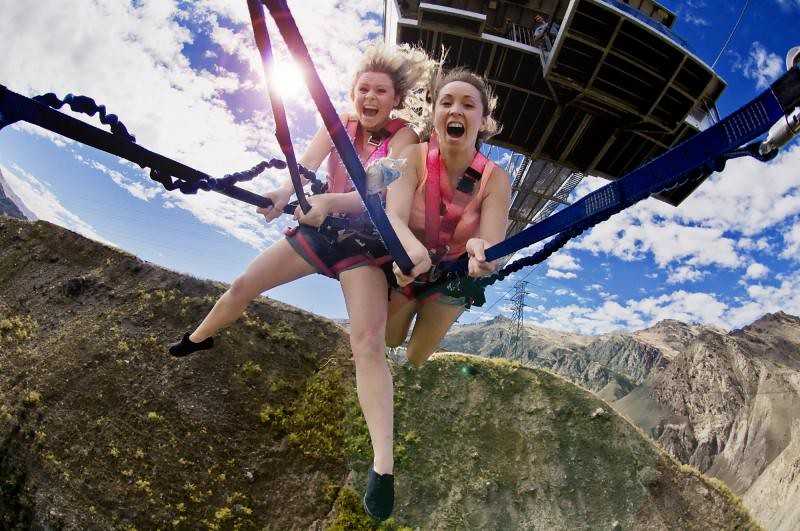 The price for bungee jumping at Pokhara varies based on the nationality of the individual.
For Nepal nationals: NPR4000

For people of SAARC countries: NPR7500

For foreigners: NPR7700 (USD68)
If you want pictures and videos of your jump from the best vantage point, you will have to pay NPR2060 (USD18) to acquire them from the operator.
Tips and Precautions
It is better not to have heavy food or consume any alcohol before the jump.
Wear comfortable clothes and tight shoes to avoid any untoward incidents. Generally, shorts, tracksuits, and t-shirts are fine.
It requires you to be medically fit for the jump. So, if you suffer from any heart conditions or any chronic respiratory issues, refrain from jumping. Also, pregnant women are not allowed to jump.
Scream when you take the leap instead of being tight-lipped. Screaming helps in relieving the stress and puts the fear away.
Walk over to the edge, make that leap of faith and feel the adrenaline against your face as you go upside down at the Bungee jumping in Pokhara. Check out Kathmandu's Bungee Jumping details,
here
.