Pokhara
is known for its beautiful mountains and lakesides awaiting the adventurous, which you can explore and enjoy for days, but if you are in a mood to relax and unwind yourselves among the picturesque landscape, there are several spas offering massage and beauty treatments in a natural setting. A spa treatment helps you get rid of that fatigue when you are on a journey, give your skin a natural glow, and heal you from within by refreshing and soothing both the mind and body. Get yourselves scrubbed, kneaded and pampered with a variety of holistic treatments offered by these top spas in Pokhara:
1. Tranquillity Spa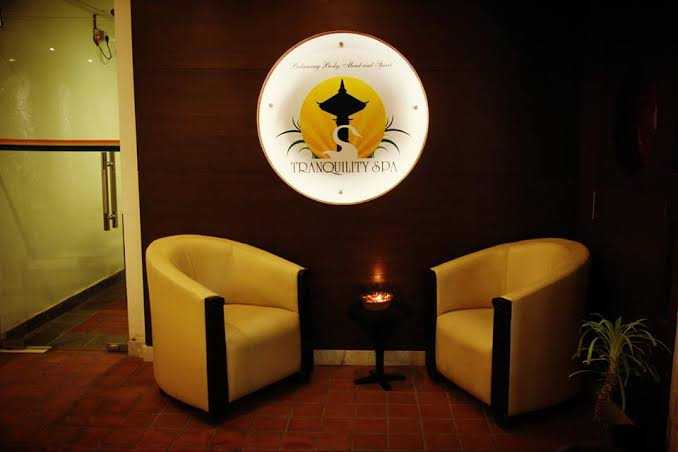 The Tranquility Spa is the largest spa in
Nepal
, and one of the first spas established there, recognized by the Nepal Tourism Board. With a team of professional and experienced staff, Tranquility spa is well equipped and offers beauty treatments like body massage, body scrub, steam bath, facial, reflexology, aromatherapy, manicure and pedicure.
Address: Lakeside-6, Pokhara (+977 61 466260/61)
Timings: 7:00 AM to 10:00 PM
Price: starting from NPR 3000
2. Jiva Cafe and Spa



This Spa in Pokhara is a hidden oasis on the shores of the
Phewa lake
, featuring private treatment cottages, a lake view terrace and a garden cafe serving healthy food and fresh drinks. Their massage therapies include the traditional Nepali massage, Ayurvedic massage, deep tissue massage, Hot stone massage, Trekkers massage, Swedish and Thai massage. They also have half-day or full-day beauty packages including a massage, a body scrub, and other beauty treatments such as facial, pedicure or manicure.
Address: opposite Phewa lake walkway, Lakeside Rd 977, Pokhara (+977 61-465379)
Timings: 9:00 AM to 8:00 PM
Price: starting from NPR. 1500
3. Middle Path Spa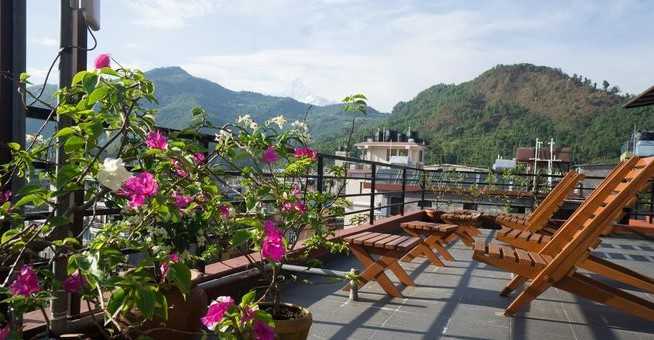 Middle Path is a contemporary urban spa that offers stress relieving and relaxing treatments for both men and women, young and old. It is a cosy quiet place offering different varieties of massage treatments from traditional to Thai and Swedish, along with beauty spa routines, at reasonable rates. They also have healthy food and drink options.
Address: Central Point, Lakeside (+977-9856-034-233)
Timings: 10:00 AM to 10:00 PM
Price: starting from NPR. 1000
4. Atithi Resort and Spa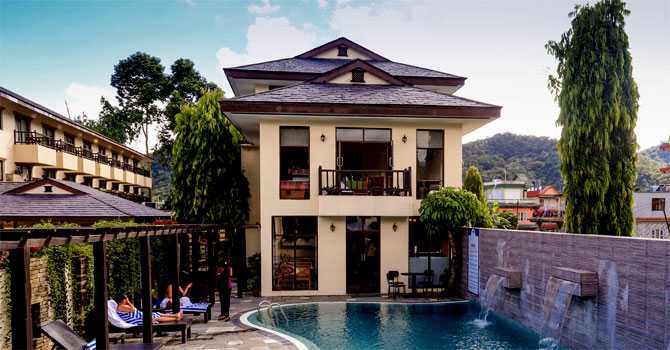 Located in a beautiful setting among the foot of Mount Fishtail and the Phewa lake, this Spa in Pokhara is richly furnished with modern architecture and amenities. Their rejuvenating Camellia spa is accompanied by facilities like a well-designed swimming pool, private jacuzzi and sauna rooms. The spa offers an extensive range of spa, beauty and wellness routines, organic, and hydrating treatments to choose from.
Address: Shanti Patan, Lakeside, Pokhara 6 (+977 61 466760)
Timings: open 24 hours
Price: starting from NPR. 2000
5. Seeing Hands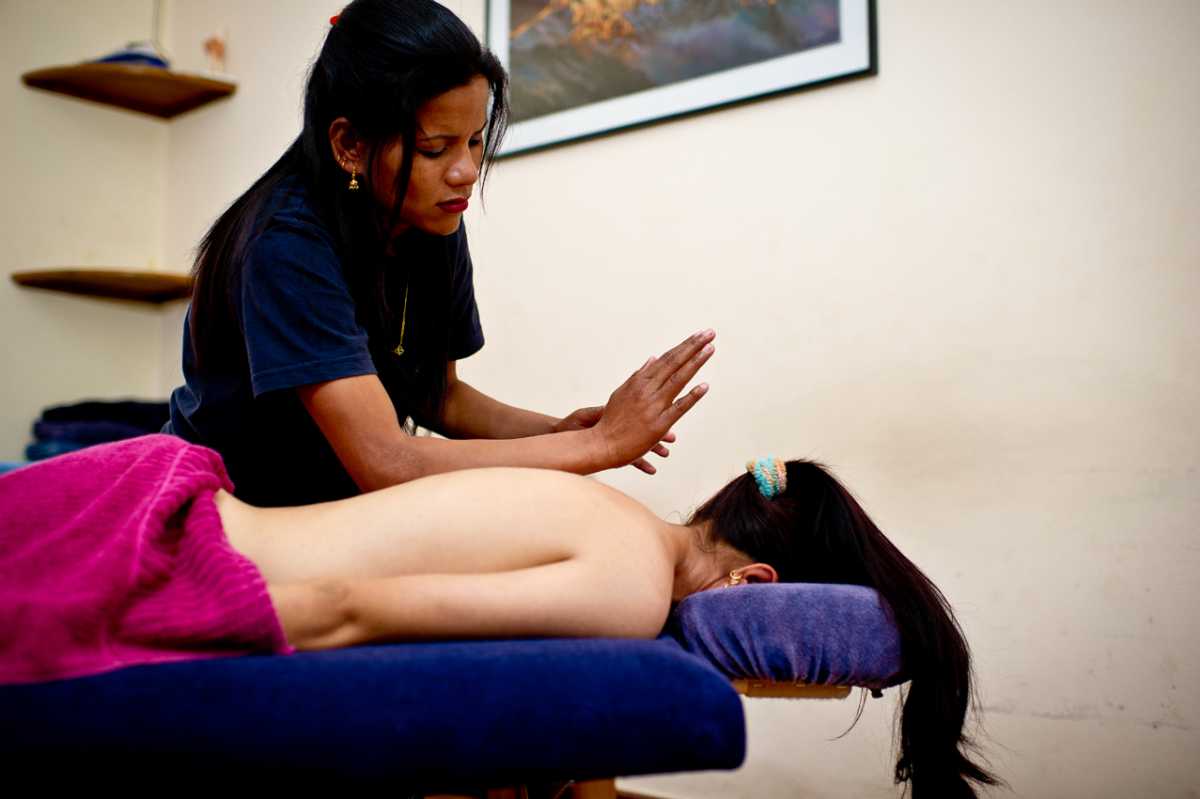 Seeing Hands stands out from the crowd with its amazing staff- a group of visually impaired people who are trained well in anatomy, physiology, and advanced massage techniques. This NGO does not boast of luxurious facilities or a spa-style menu, but still, they are well-reviewed and awarded with the TripAdvisor Certificate of Excellence. Their staff, both male and female- some totally blind and others partially sighted, are from different cultural backgrounds and speak English along with different languages. Seeing hands specialises in Remedial Sports therapy, involving the use of massage techniques to relieve tension from overworked or injured muscles and tendons. They also offer relaxation massage.
Address: Ammat Street, Pokhara Lakeside (+977 61-465786)
Timings: 10:00 AM to 5:00 PM
Price: starting from NPR. 1500
The spas in Pokhara provide a calm and beautiful natural setting, with views of mountains and lakes to complement your unwinding experience. Book your appointments early, and relax and rejuvenate carefree in the lap of nature to make your spa day in Pokhara a memorable one.