Total Distance:
6.4 kms
Elevation:
3,120 metres (10,240 ft)
Time Required:
3-5 hours depending on your pace.
The trekking trail which leads to Paro Taktsang is considered a bit challenging, but all it takes is the determination to reach the destination.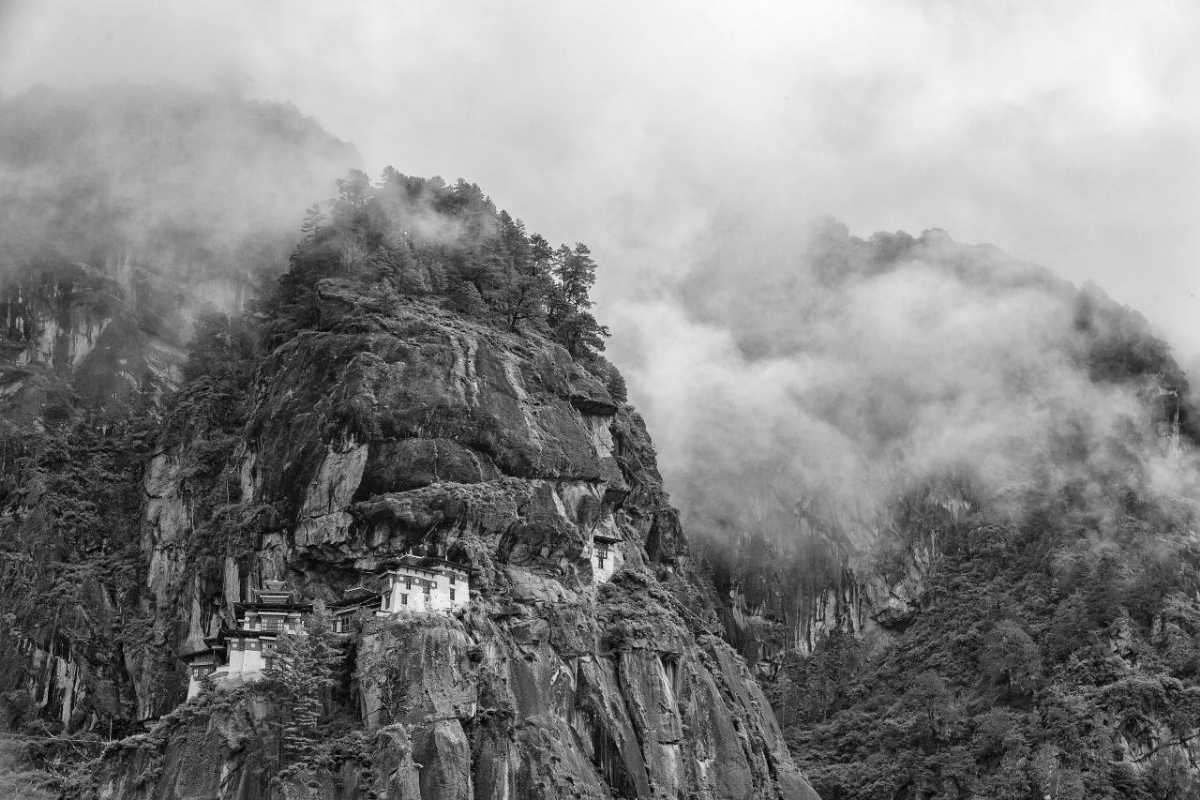 The trail starts from the nearest road and the total length up to the monastery is around 4 kilometres. There are colourful flags all along the way, which makes the trail beautiful and vibrant. The first stop on the route is a cafeteria, which is at a 2 kilometres uphill distance from the parking lot. The trail is gentle, with an amazing view all along the way. This is more like a resting point, where you can relax and treat yourself with snacks and tea for completing the 2 kilometres long trek.
Thereafter, there are a 1.44 kilometres long trek to a cliffside from where the view of Paro Taktsang is the best. Here, the monastery looks the way it should look like. It looks like a paradise situated between the hills and the aura is extremely captivating and tranquilising.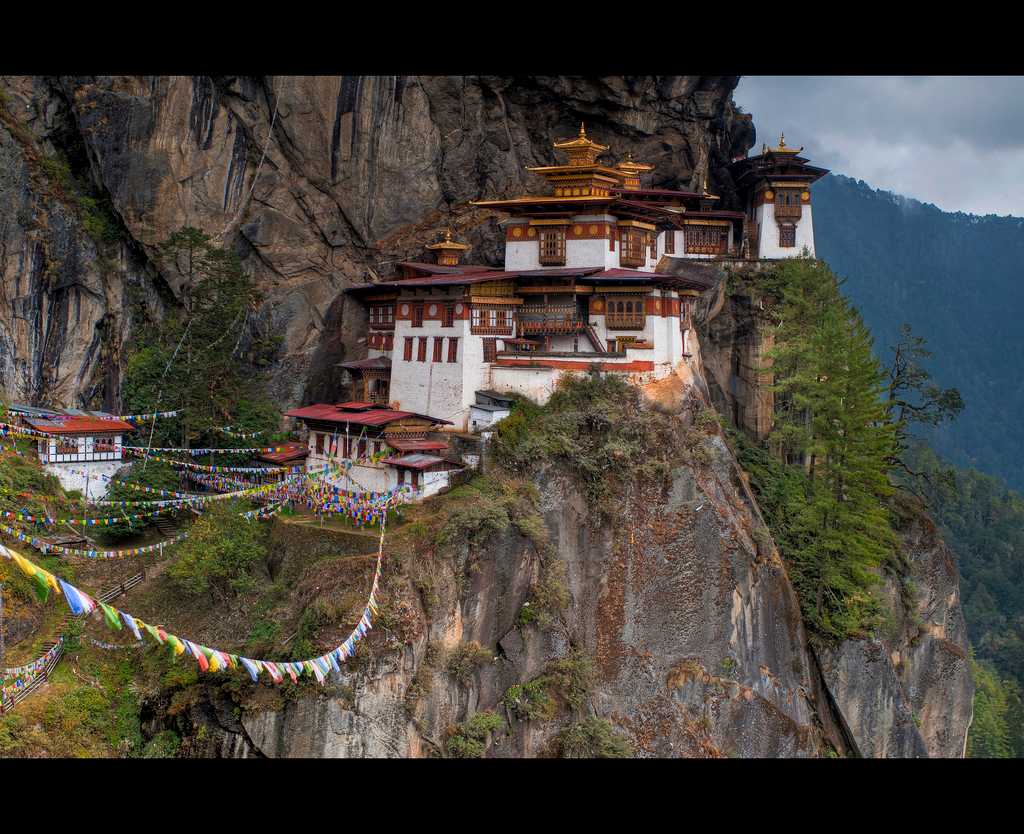 From this point on, the monastery is just 0.6 kilometres away. The journey may seem impossible to complete, but when the entry gate of the monastery is reached and the amazing view greets you, the tiredness fades away in seconds.