The most popular activity that Chele La is known for, is its hike trails. Many people choose to do the one day Chele La Ridge hike where the path is lined with thousands of prayer flags and the air is thin.
Paro to Chelela Pass Distance:
39.8 KM (one and half hour drive)
Duration of Trek:
9 hr 44 mins by walk
The nine-hour trek involves an elevation walk surrounded by Himalayan blue poppies and many other flowers, while the steep descent through meadows leads you to Kila Gompa Nunnery. You can then head back to the pass or to Haa town.
Haa Valley to Chele la Pass Distance:
27 KM (48 mins drive)
Duration of Trek:
8 hr 2 mins by walk
Another great option, but a little more adventurous, would be the trek from Haa valley to Chele La Pass. This one takes you through rhododendrons and meadows, forests of juniper and hemlock, yak herders and grazing lands. You will also cross two high passes of Ningula and Kungkarpo. While trekking, you can also visit the many religious sites like Lhakhang Karpo (White temple), Lhakhang Nagpo (Black temple) monasteries and local villages on the way. This trek can be done in one day, however, you can also choose to spread it over two days to give yourself a good rest.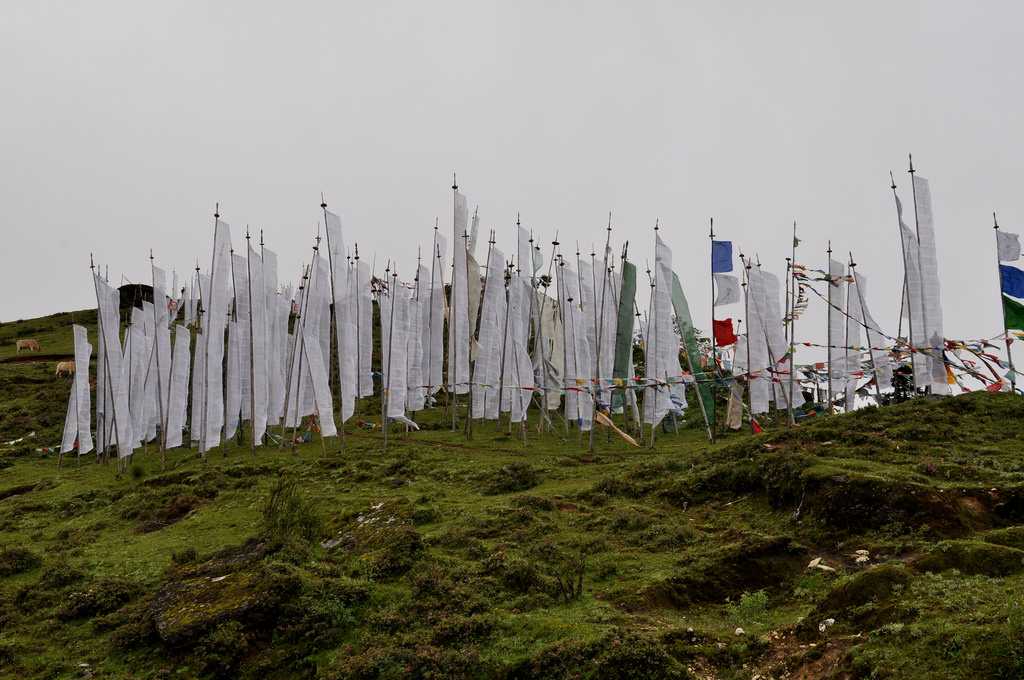 Note:
While planning these treks, always check the weather and temperatures so as to make sure your experience doesn't get affected by sudden rainfall or wind storms.
You can trek on your own by carrying your own hiking gear like tents, sleeping bags, food and other things.
Or a more convenient option would be to book a trek through the various tour companies in Bhutan or online.
This is better because the company would take care of your accommodation and food, take you to points on the trek which are secluded and offer some great views, provide you safety so you don't have to worry about anything, you can just put on your shoes and hike along.
If you're a solo traveller, maybe you can also make friends on the trek who have joined the same company!