With a structure as grand as Paro Dzong, there is always a rich history associated with it. Paro Dzong official name is Rinpung Dzong, whose literal meaning is "Fortress of a Heap of Jewels".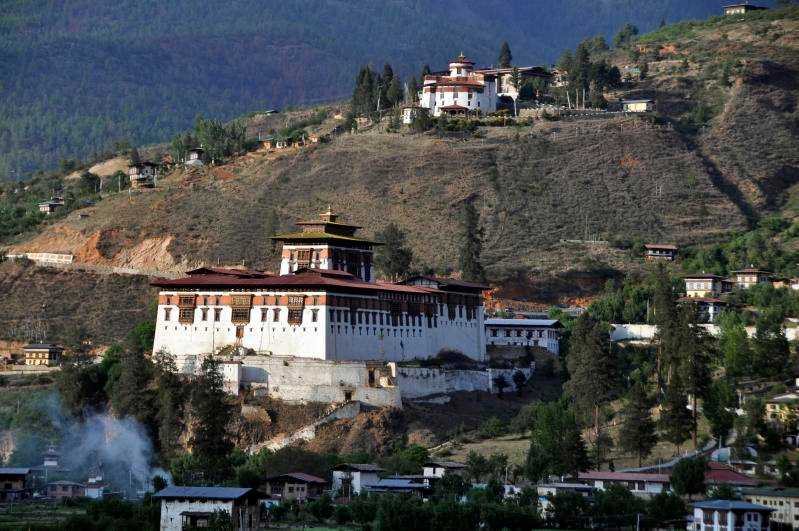 The Paro Dzong is believed to be built in the 15th century by Drung Drung Gya, the Buddhist lama. It was first built in a temple and later more complex were added to it to make it a huge fortress. The dzong was offered to the Drukpa family in the 17th century.
Before the Rinpung Dzong was constructed, a small temple was founded on the same site by Drung Drung Gyal in the 15th century. He was a Lama and a descendant of Pajo Drugom Zhigpo. The temple was later built as a fortress, which came to be recognized as Hungrel Dzong. In 1644, after it was offered to Ngawang Namgyal, he broke down the existing dzong into pieces and started construction of a new one, which came to be known as Rinpung Dzong.
The dzong served as a safe haven for the city residents during Tibetan invasions. It was used as a watchtower and attacks were targeted from the fortress only. The dzong also used to be the official meeting hall for National Assembly, before it housed administration offices.