Other than being famous a tourist destination, Manali is also the way to one of the most undertaken treks - the Beas Kund Trek. This trek is a perfect weekend getaway plan which takes you away from the hustle and bustle of the city life. Get a chance to feast your eyes on the outstanding views of Pir Pinjal mountain ranges over the Beas river, let your soul get wooed by the spectacular meadows of Dhundi and Bakarthach and finally, the glacial lake at Beas Kund which is worth all the hiking.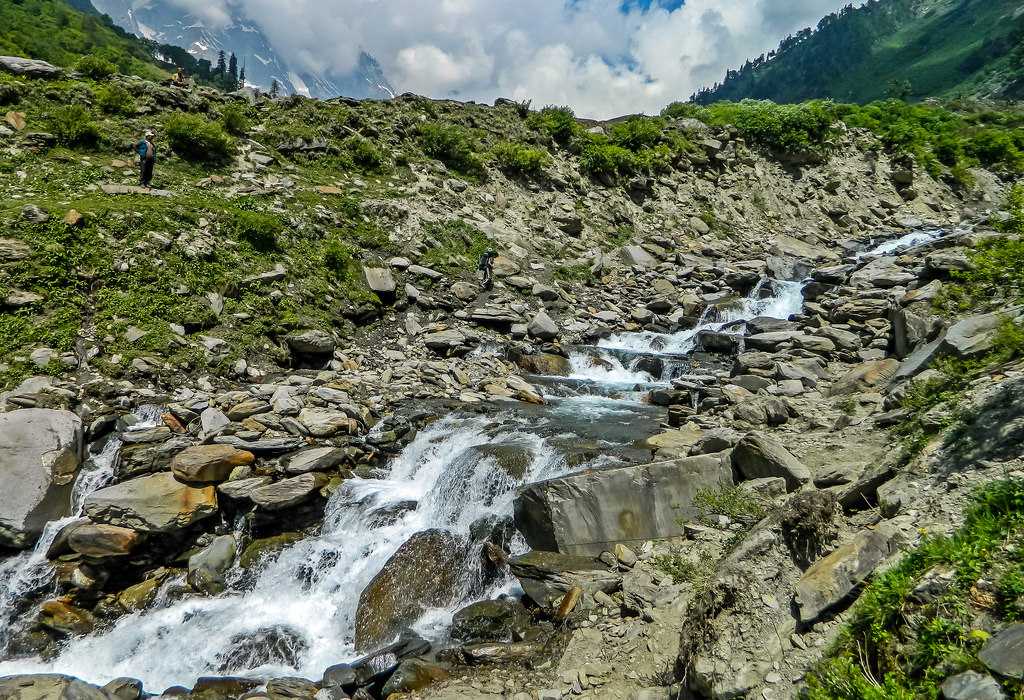 About the Trek
The first leg of the trek is reached by driving from Manali up to the Dhundi road link via the Solang valley, which is famous for providing some of the finest slopes for skiing and it is indeed the starting point for a number of treks in Himachal Pradesh. You have to descend down the Solang valley by following the river Beas up to 8 kilometres by walking on either sides of the stream, after which you will reach Dhundi. The entire landscape on the little mountain is covered by wild flowers complemented by the peaceful silence. You have to set camp and spend the night at Dhundi.
The next day, a 6 kilometre will take you through the area full of boulders and small rocks deposited by a glacier. Further ahead, you will reach the campsite at Bakarthach which is a high-altitude meadow and known for its enchanting beauty. The cool breeze will ease your tiredness away and you can see flocks of sheep grazing in the green fields. Put up your tents and spend the night in this haven of calmness.

The third day begins a bit early and this includes climbing up a small ridge through Bhoj Patr which will take you all the way up to Beas Kund. You will see ranges of birch trees on your way as they dominate the area. The glacier at Beas Kund is a source to a major river flowing northern India and it has a mythological significance as it is believed that Sage Vyas, the author of Mahabharata, used this place as his meditation grounds. After spending the day in undertaking the complete excursion, you will return to Bakarthach in the evening.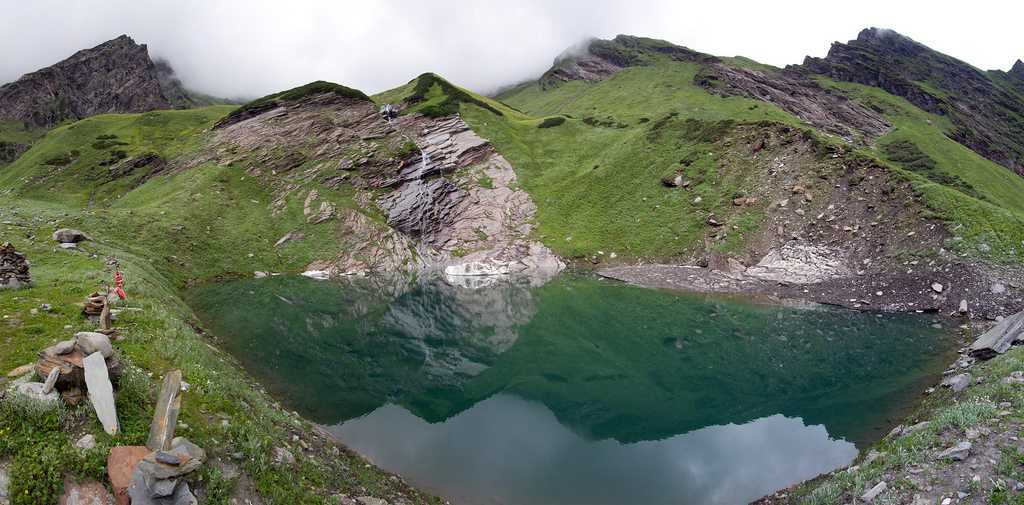 Finally, on the last day, you will follow the same trek leading back to Solang after finishing breakfast. From there, you will be escorted back to Manali which marks the end of the trek.
So if you ever want to take a break from your otherwise monotonous life, the Beas Kund trek is what you need right. Mark your calendar, pack your bag and set off on the trek to Beas Kund and let your soul rejuvenate.