Manali is one of the best and the most visited hill stations in the country. People backpack here all the time, and especially in winters when the town gets laden with a pearly white sheet of snow. Boasting of a scintillating picturesque landscape- with snow sprinkled trees and snow peaked mountains, the city also presents an opportunity for several activities that you can enjoy during the snowfall. If not that, you can just relax in the ambiance, cosily tucked in the resorts and admire the beauty all around you. Here's a list of best places to visit and the list of best snowfall activities given below. Have a look!
Best Things to Do During Snowfall in Manali
1. Skiing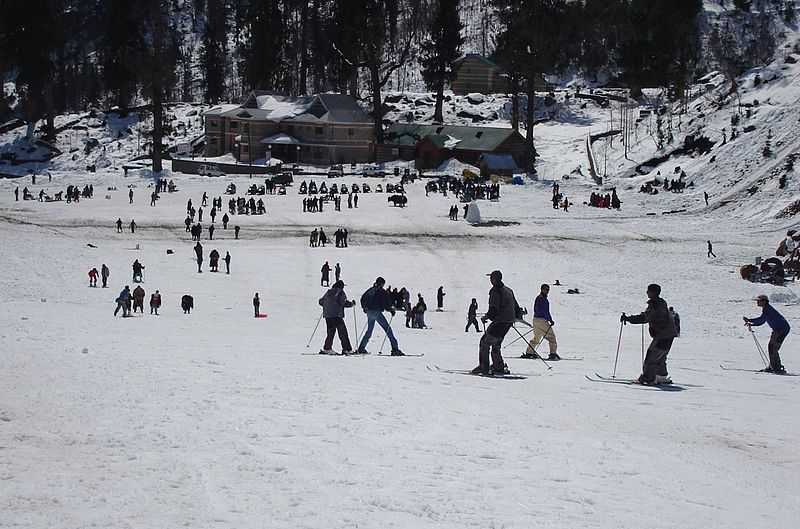 Skiing is considered to be one of the best snow activities anywhere in the world. And what is better is when you can experience this exquisite activity right here in Manali. When the hills and meadows are layered in pearly white snow, it is the perfect opportunity for you to pick up some skiing sticks and go about your business. While the amateurs can practice on slanter slopes, the professionals can resort to the steeper ones. You can enjoy beautiful views of the valley and you can also choose to get a trainer along.
2. Snowboarding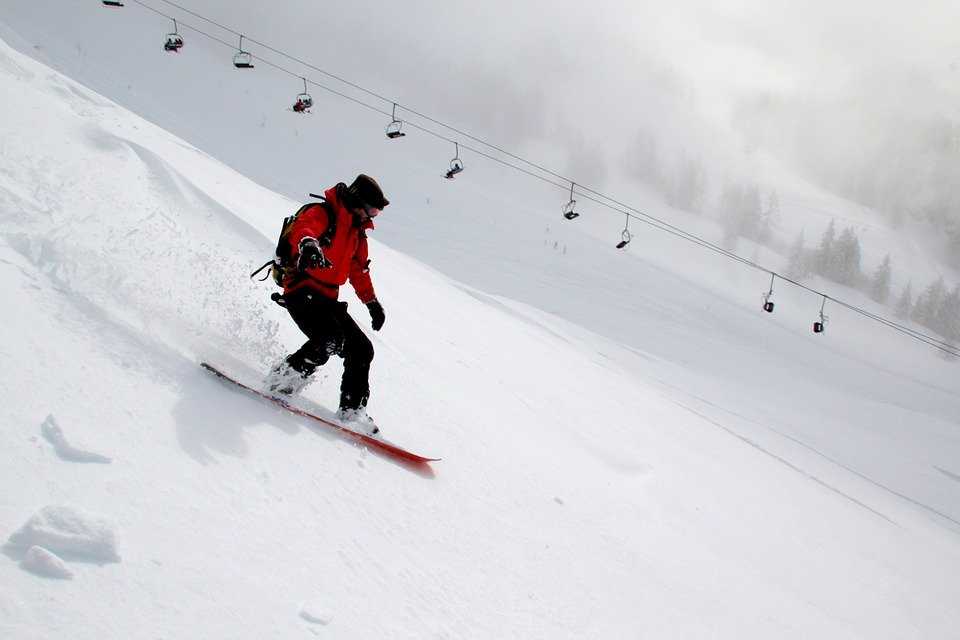 Another activity that is pretty popular during the snowfall is snowboarding. Snowboarding is one of the newer snow activities where a flat board with wheels is used. This can either be attached to your feet, for novices. Or can be unattached, if you are a professional. Best enjoyed on the hilly slopes, some experts can pull off great stunts with them.
3. Heli Skiing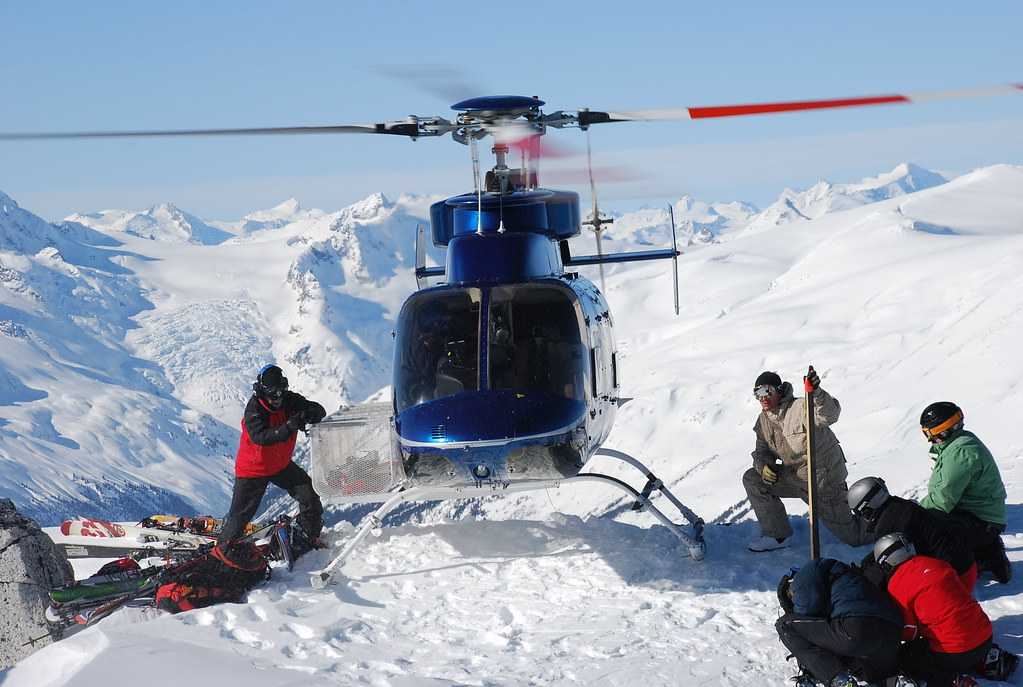 Heli Skiing is the latest and one of the newest activities that has been added on to the list of thrilling and chilling activities during snowfall in Manali. Heli Skiing is basically when the volunteers are taken to a mountain peak in a helicopter. The passengers are dropped off for a certain duration of time to wander around and explore. The places where you can enjoy this include Deo Tibba, Rohtang Pass, Hanuman Tibba, Chanderkhani Pass and more.
4. Sledding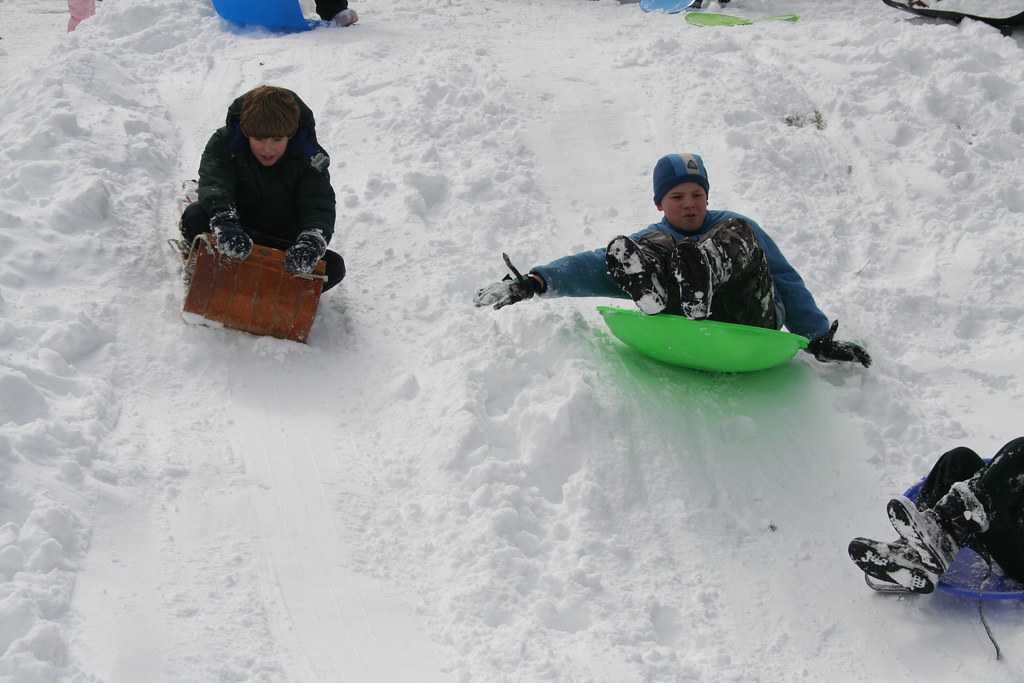 Sledding is like sledging and has been derived from the Santa Claus and the Christmassy experiences. Here you can just sit on a plate like sledge to roll down a slope just like a slide. Especially popular among the children, this activity is quite popular in Solang Valley and Rohtang Pass. You can race down the slopes and even make trails before hand with twists and turns for a yet more thrilling ride.
5. Ice Climbing
Ice Climbing is one of the most thrilling but also one of the most challenging activities that can be enjoyed in Manali during snowfall. While we do not discourage you from undertaking the adventurous activity, we do urge you to take all the necessary precautions and safety measures before plunging in. Climbing the ice peaks is an experience beyond words and also when you are at the top, the bird's eye view and the panoramic vistas are surely going to make up for all the strenuous work.
6. Ice Sledging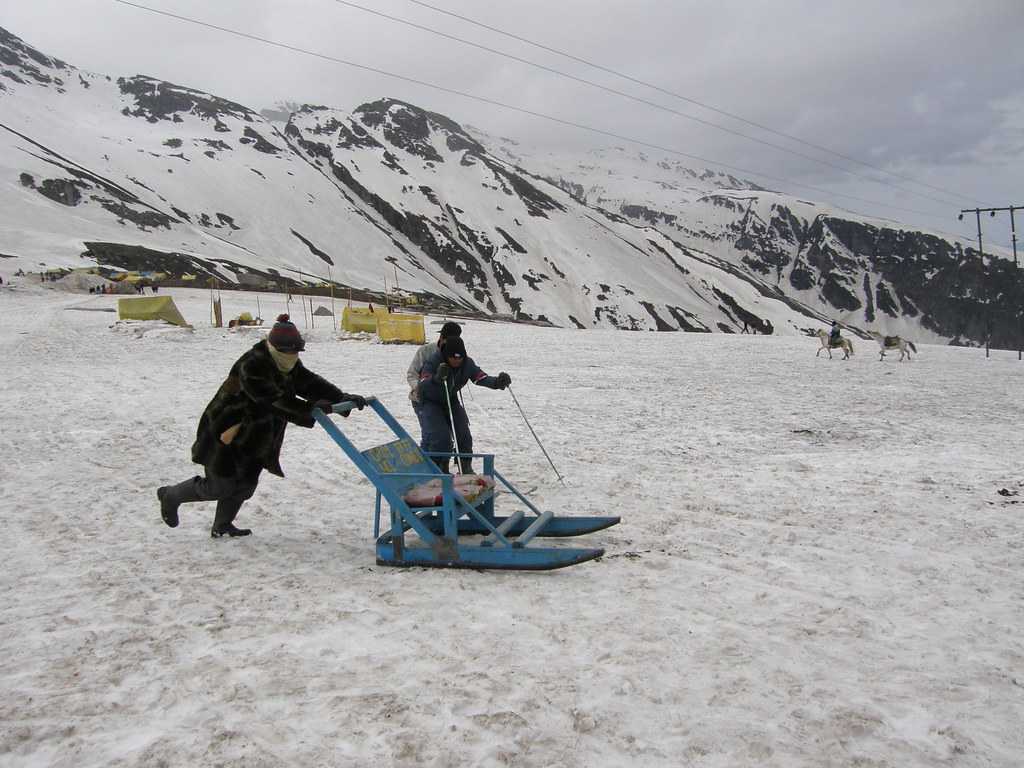 Ice Sledging is an age old popular activity that is loved by people from all age groups. Here you require a wooden sledge just like the one Santa Claus had (maybe a little smaller) and then all you need is a push from the top of a slope when you are comfortably seated inside it. Promising utter fun and thrill, you can find several people enjoying this activity all around the area. You can either carry your own sledge or there are several guys wandering around from who you can borrow a sledge for nominal prices.
Best Places to Visit to Witness Snowfall in Manali
1. Solang Valley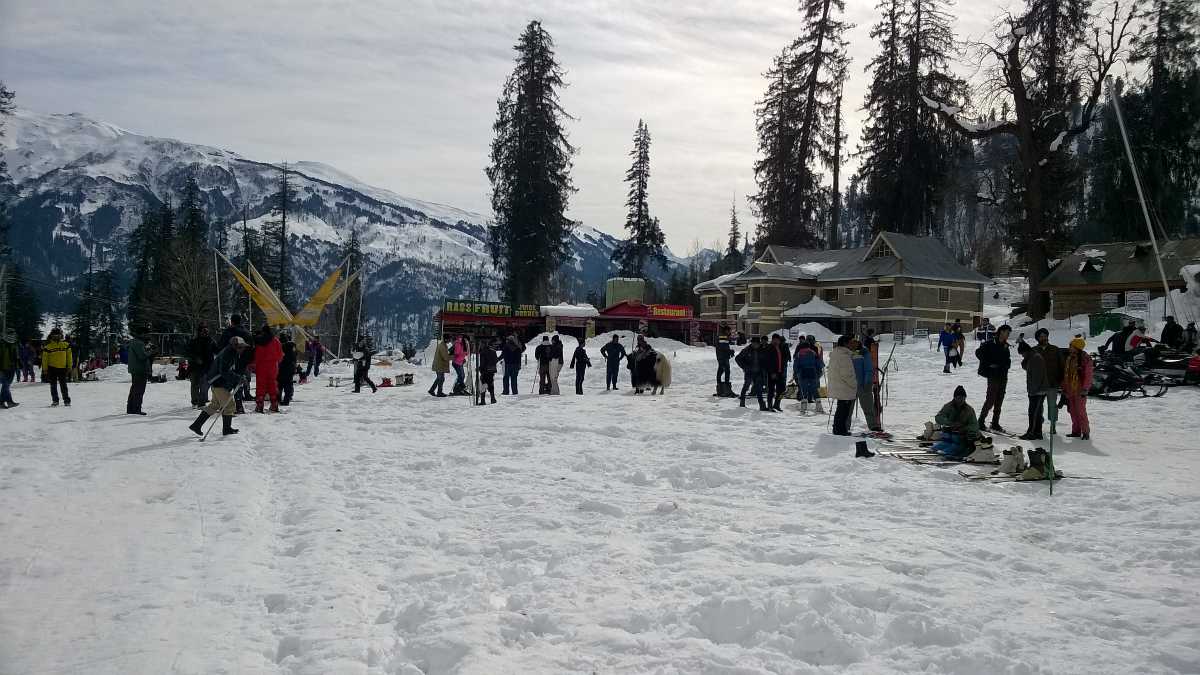 Located at a distance of just 14 km from Manali city centre, Solang Valley is a known vantage point which lets you offer sweeping views of the valley below and of the majestic mountains in the backdrop. Here you can enjoy several adventure activities and sports that include quad biking, ropeway ride, skiing etc.
2. Rohtang Pass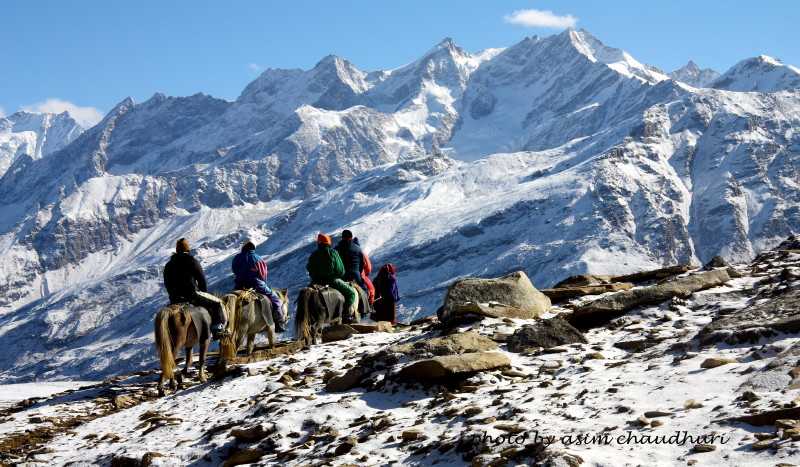 Rohtang Pass is a popular spot while visiting Manali. Mostly known for trekking and horse riding expeditions, the pass stays abuzz with tourists during the holiday season. The sloping mountain peaks is a great attraction where you can also enjoy activities like ice sledging, snow scooter, paragliding, ice skating and more.
3. Gulaba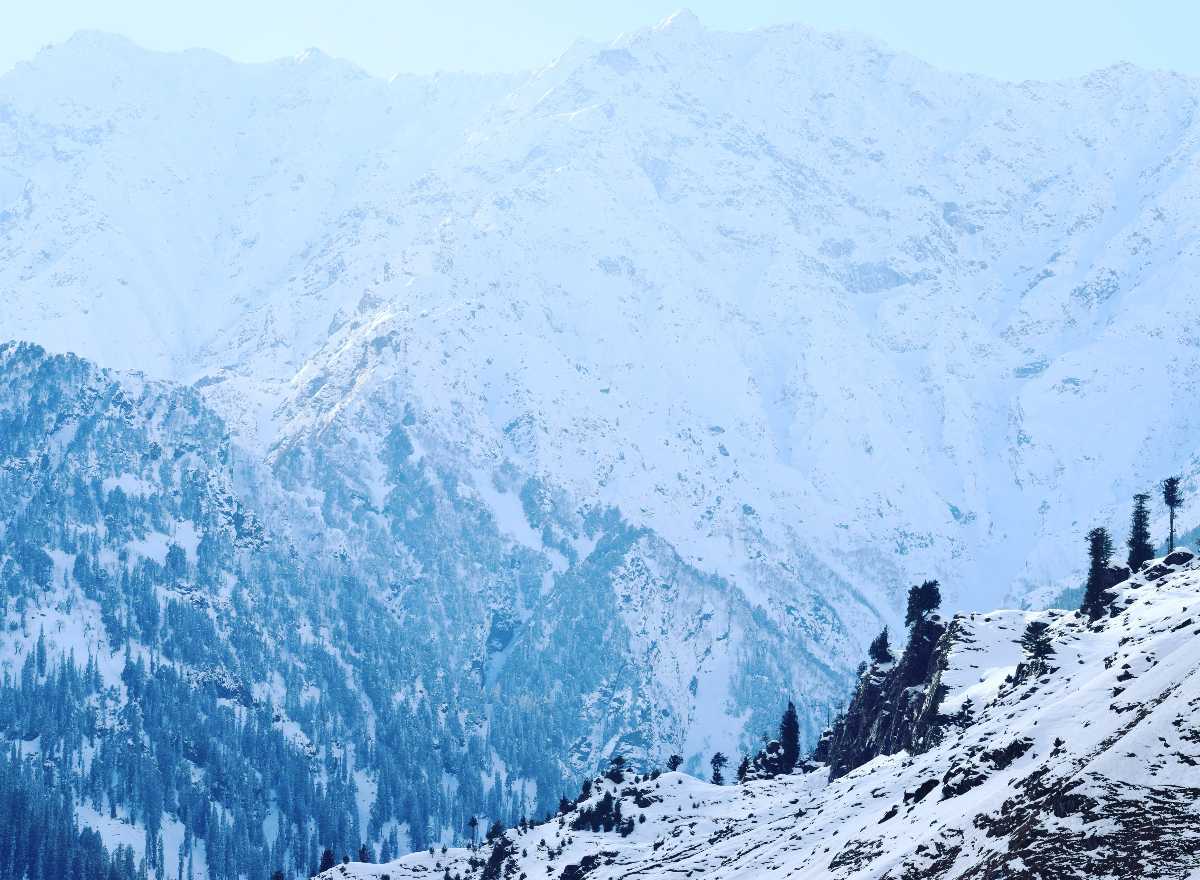 Gulaba is mostly the first place to receive snowfall in the Manali region. The dainty hamlet is tucked away at a towering height of 4300 m and is one of the most visited places here. It gets especially popular during the hard winters when the Rohtang Pass is shut due to snow blockage. This is more of a leisure vacay destination where you can come to have a bit and sip piping hot tea while enjoying breathtaking views of the valley and the surroundings.
4. Manali Mall Road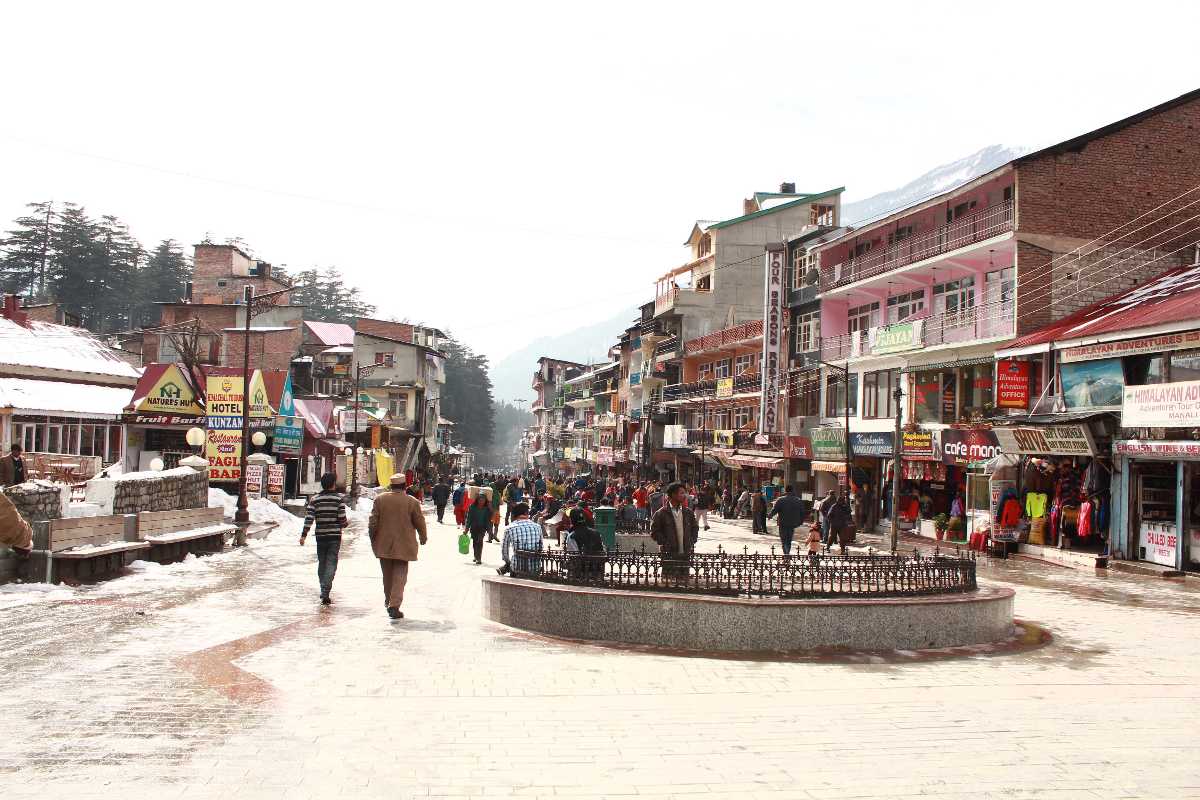 Endearingly known as the heart of Manali, the Mall Road is the shopping hot spot of the city which stays crowded with tourists at all seasons. When the streets are lined with snow and the pavements are brushed with the falling snowflakes, shopping is all the more enjoyable. Here you can buy woollens, footwear, home decor items, souvenirs and quirky knick knacks etc.
5. Tosh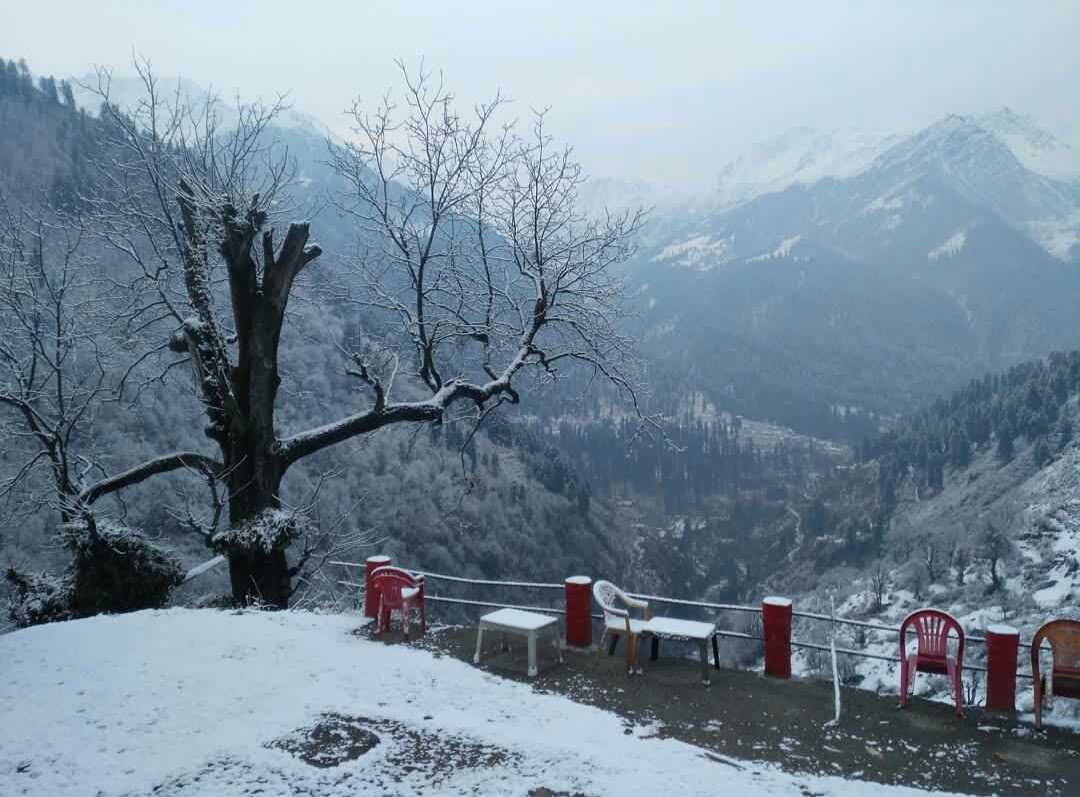 Tosh is another well known village in Manali that boasts of enchanting views and offers a plethora of adventure activities. To begin with, the village can be best reached through trekking. Boasting of spectacular trails and dainty cottages, the hamlet is perfect if you are travelling with your partners and are looking forward to a little quality time with your loved ones.
Best Places to Stay in During Snowfall in Manali
1. Solang Valley Resort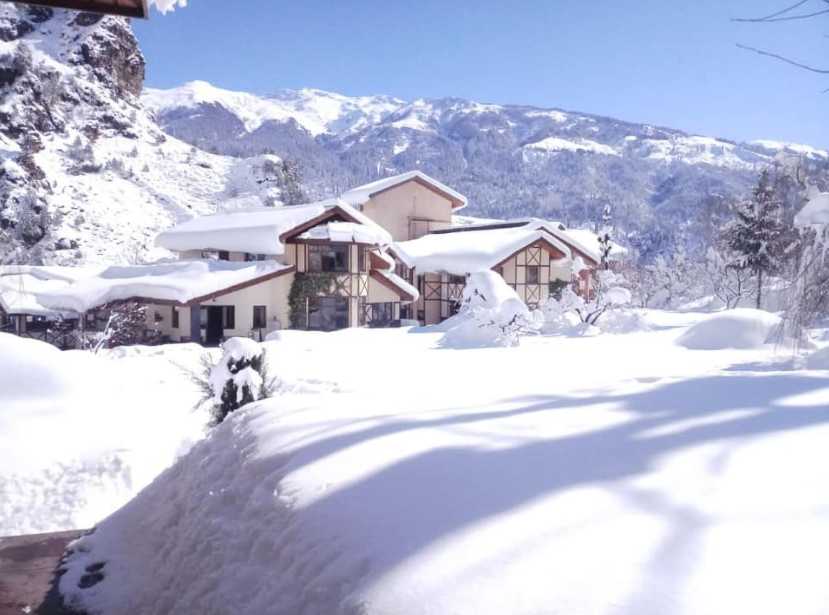 Solang Valley Resort is one of the most popular resorts in the region and is surrounded by melting glaciers and snow covered ice peaks. During the peak winter season, the resort gets covered in snow. While you can enjoy snowy activities in the lawns and orchards out front, you can also enjoy scintillating views of the surrounding sceneries and of the ice capped peaks in the backdrop.
Address:
Solang Valley, VPO Palchan, Manali
Rooms Starting From:
- INR 8600
2. The Orchard Greens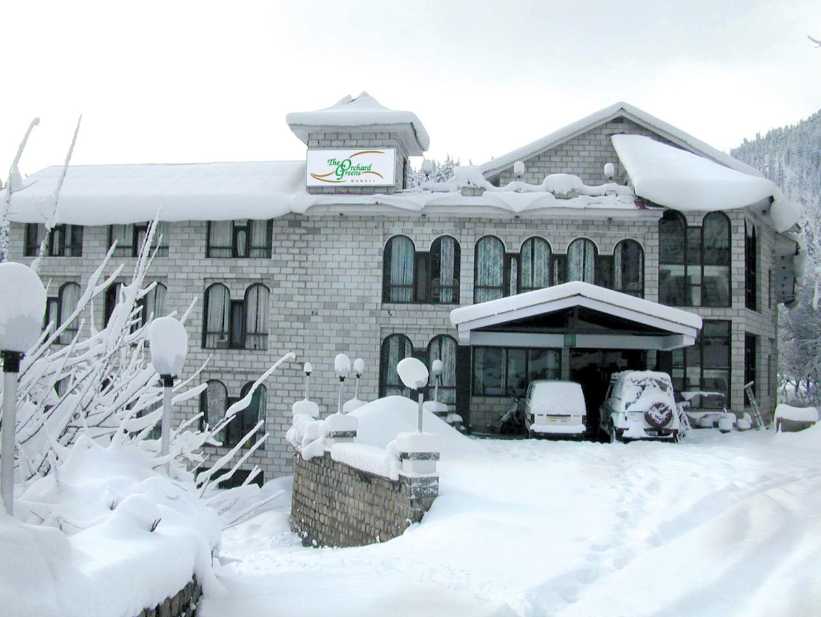 The Orchard Greens is mostly known for its architectural finesse and its royal designs. Other than that, you can also enjoy the snow white beauty in the lawns and relax in front of the bonfires in the courtyards. And from the balconies in your rooms, you can admire the snow capped peaks of the mountains surrounding the resort. Perfect for all kinds of stay from personal to corporate, the resort has all the premium facilities to match your expectations.
Address:
Log Huts Area Rd, Old Manali, Manali
Rooms Starting From
: - INR 20999
3. The Allure Grand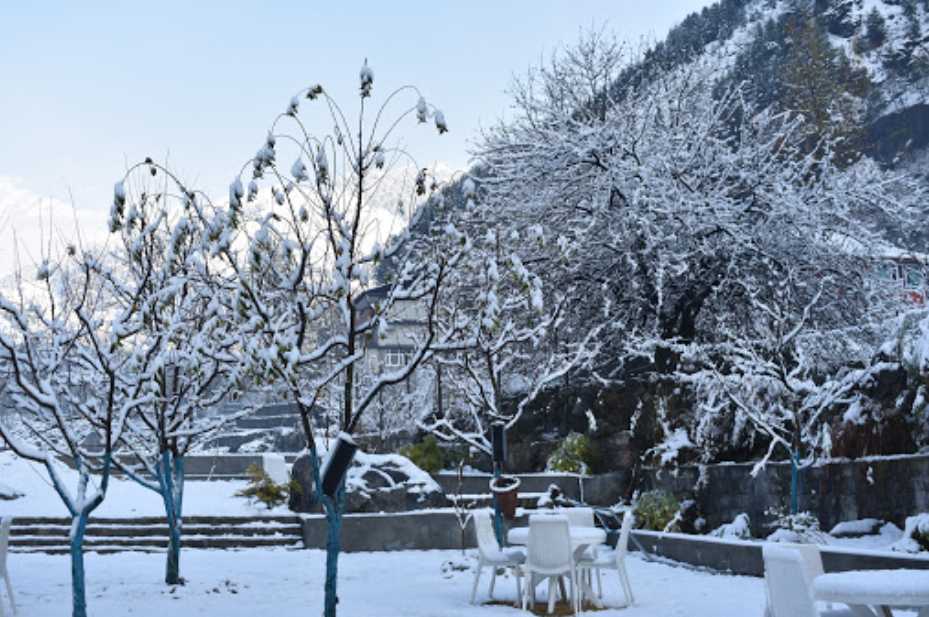 Allure Grand is just at a distance of 4 km from Manali City Centre and has been designed in the likes of a modern home stay. The resort has everything from spa to sightseeing options, coffee shops, large green lawns, private rain front, rain showers and more. Not to forget the amazing view of the mountains and the beauteous landscape in the surroundings.
Address:
Kh-198 , Manali Rohtang Road, Bahang, Manali
Rooms Starting From:
- INR 5299
4. River Side Guest House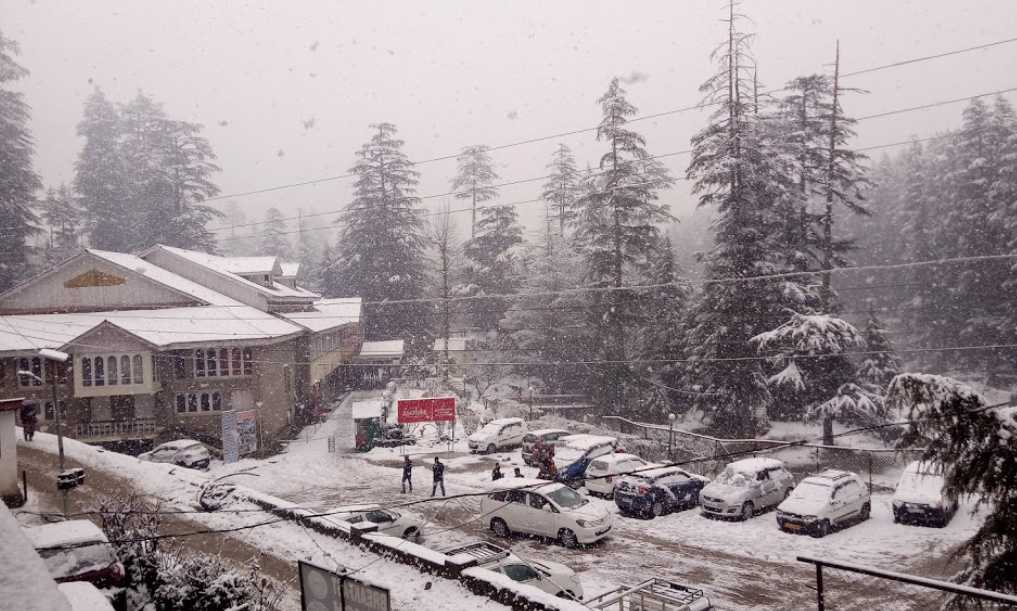 River Side Guest House is a modest home stay that is hosted by a couple belonging to the Army background. The homestay has three options for different kinds of rooms from basic to deluxe and a luxury suite. Each of them come with their personal balcony and amazing views of the hill station outside.
Address:
Opposite Clubhouse Rd, Old Manali, Manali
Rooms Starting From
: - INR 1800
5. Pir Panjal Cottage
Pir Panjal is a quaint cosy cottage that is situated in the village of Chidiyari that is just at a distance of 1.5 km from the Manali main city. Nestled in the woods, away from the hustle bustle of the commercial town, the hotel offers enchanting views of the Pir Panjal Mountain Range. It is a complete cottage with two bedrooms, baths and a cosy porch. The rustic interiors have been matched with the new age facilities and high end technologies.
Address:
Village Chidiyari, Manali
Rooms Starting From:
- INR 1800
Weather and Best Time to Visit to Witness Snowfall in Manali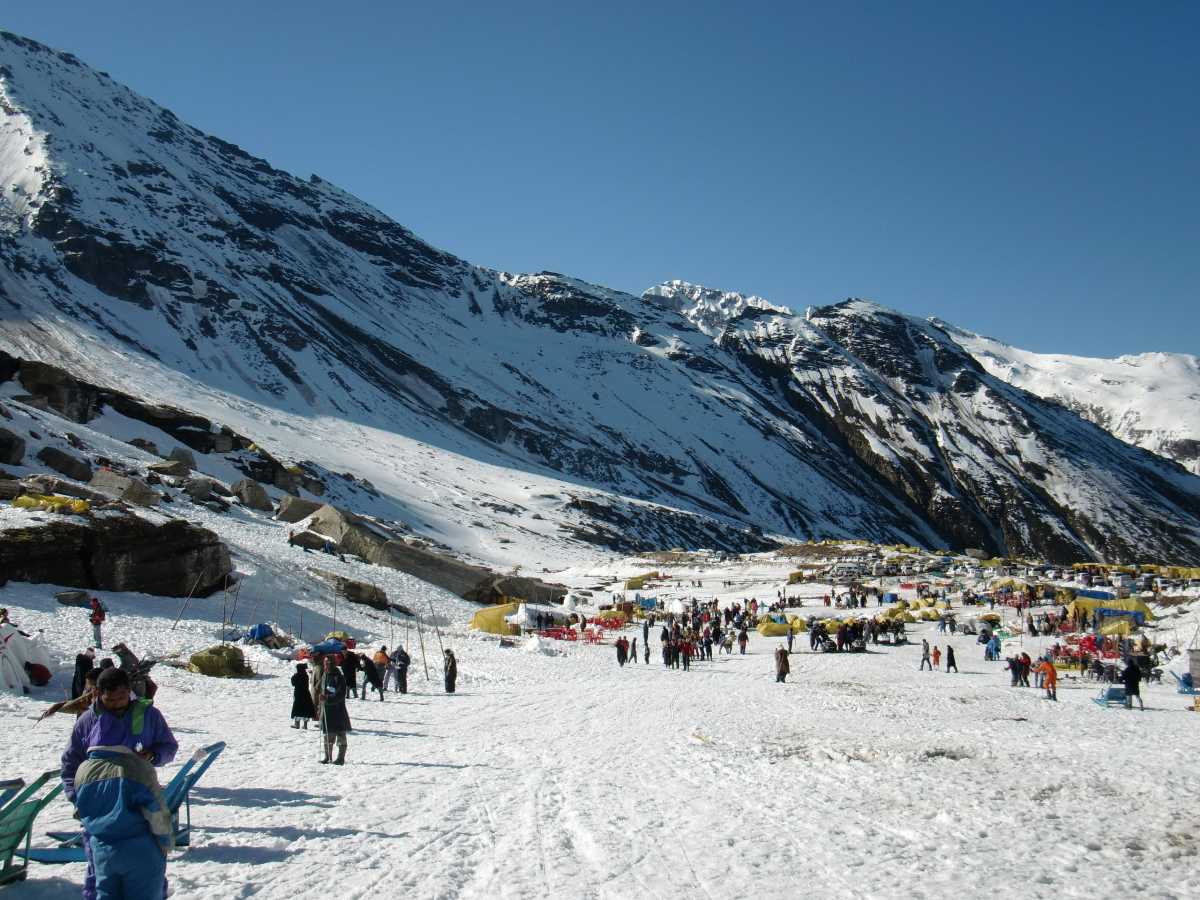 Manali experiences heavy snowfall during the months of December and January. However, places like Rohtang Pass are shut down during this time during this season due to the risk of landslides and other hazards. Snow Point and vantage points at higher heights also experience rainfalls occasionally between the months of August and March. The temperature keeps fluctuating between -5 degrees to 10 degrees celsius.
Tips and Things to Keep in Mind
The temperature is very chilly here during snowfall so remember to carry enough woollens- sweaters, jackets, caps, gloves, boots and mufflers etc.
You can also rent gumboots from local vendors that will help you walk in the snow.
During the holiday season, the hotels and resorts in the main city and on Mall Road are priced really high. To escape this, you can resort to homestays and other modest options available a little on the outskirts.
Carry a basic medical kit for emergency situations. Keep high altitude medicines, antibiotics, meds for nausea, cold, cough and flu. Also carry antiseptics, bandaids, balm and more.
Avoid travelling at night as there is low visibility due to fog and mist and there is a higher risk of accidents.
So here is an elaborate list of activities, places to visit and also to stay. So plan a trip this winter season to have the best time of your life during snowfall in Manali. Let us know about your experience in the comments below.