1. The 35 feet
Statue Of Liberty
, USA has been recreated with old bicycle parts, metal sheets and chains
2.
Christ The Redeemer
from Brazil has been replicated with the aid of old automobile engines and square pipes as well as electric poles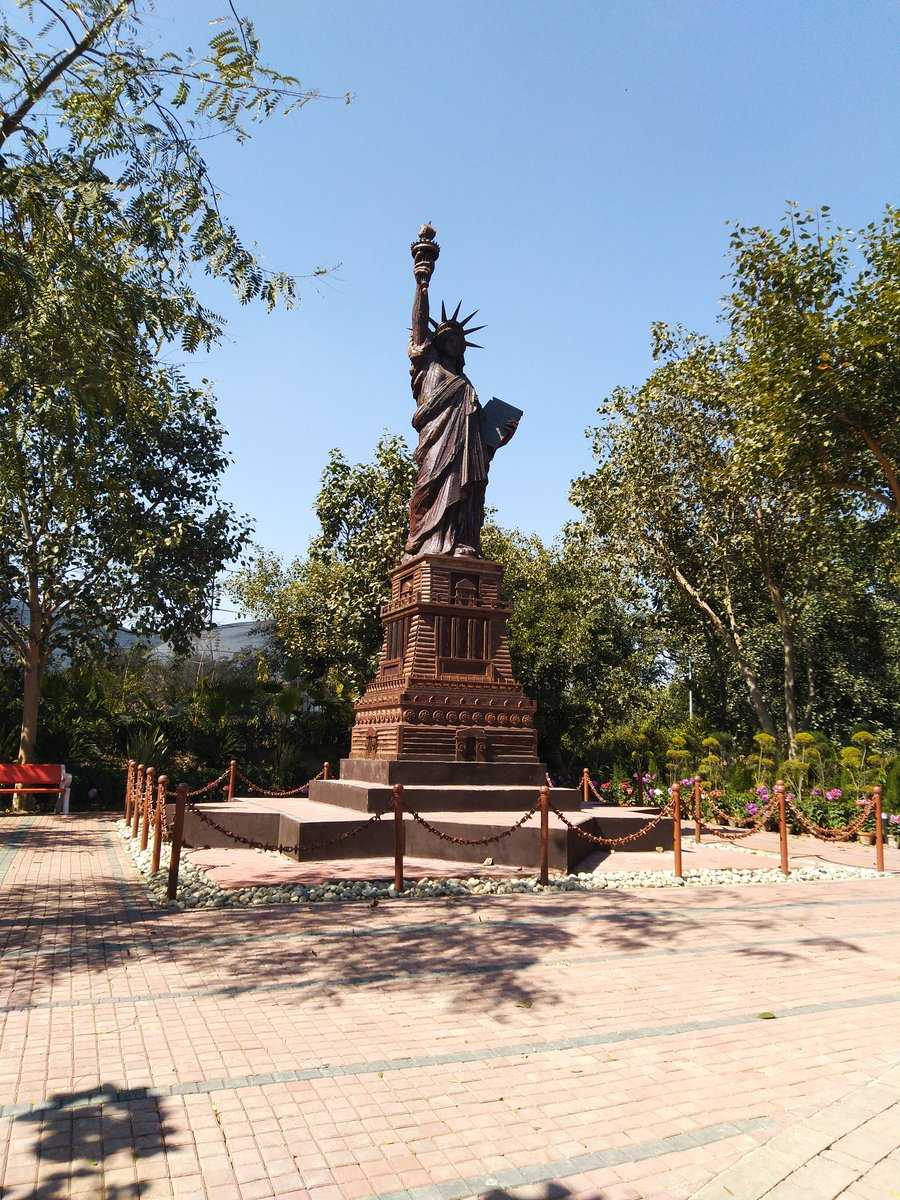 3. The
Eiffel Tower
has been fashioned out of 40 tonnes of vehicle parts to reach the height of 70 feet
4. The most famous monument of India, the
Taj Mahal
has been mimicked to perfection with the help of broken park benches, swings and pipes
5.
Colosseum
from ancient Rome has also found a place in the Waste to Wonder Park. It has been cleverly designed out of broken electric poles, metal railings and other waste objects
6. The
Leaning Tower Of Pisa
has been created superbly with an incline of 60 to 80 degrees angle. It has been crafted out of cycle rims, metallic sheets and old iron pipes
7. The magnificent Egyptian wonder, the
Pyramid Of Giza
has been recreated in Delhi with 10 to 12 tonnes of scrap angles