Difficulty Level
: Moderate to difficult
Trek Duration
: 8 hours one-way

Getting to Mullayangiri
In order to pursue this trek, you need to take prior permission from the Chikmagalur forest department which lies right next to the bus depot.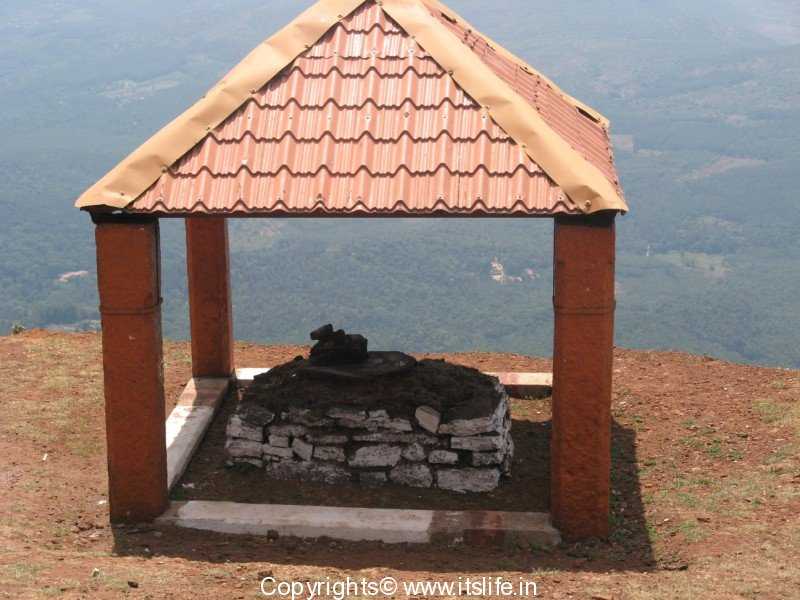 Starting the Trek
The starting point of the trek is known as Sarpadhari owing to its serpentine paths. The trail to Mullayanagiri begins at Sarpadhari bus stop, 15 kms from Chikamagalur. Interestingly, this trek has two peak point, the lower one is Mullayanagiri while the higher one is Bababudangiri which is the highest one in Karnataka. The trek up to Mullayanagiri is about 3 kilometres while the distance to Bababudangiri is about 10 kilometres.
Things You See on the Trek
A white arch just off the main road signifies the start of the trek. The ascent is steep, often at 60-degree inclines. About 20 minutes into the trail, Mullayanagiri comes into view, easily identifiable by the temple on the peak. The path continues to weave through hillsides and grasslands. The Sarpadhari stretch landmarks include a small stream, some caves and a Nandi statue.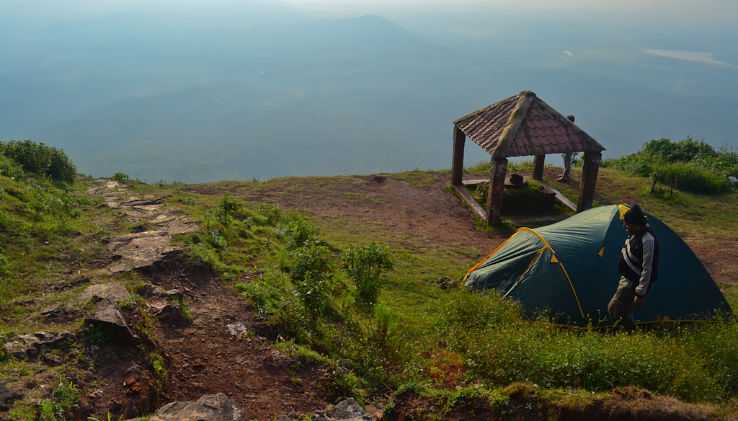 About 3 kms into the trail, the vegetation grows denser and a Nandi statue in a rocky shelter among shrubs comes into view. The trail becomes less steep from here as one draws closer to the peak. In this stretch, there are a couple of caves that can be explored. Mullayanagiri lies at a short distance from here.