Professional trekkers start their trail Tarikere and it takes them almost an entire day to reach Kemmanagundi. This trail is of 35 km and covers exotic coffee estates, rare species of plants across mountainous terrains and a great opportunity to watch deer, elephants and other exotic animals.
The closer you get to the hills, you can see the Hebbe Falls cascading down from 250 feet to the Dodda Hebbe and Chikka Hebbe in 2 stages. After reaching the forest check post, there are two options to get to the falls. The first option is trekking. The falls are exactly 10 km away from the Karnataka Horticulture Department guest house, which is often used as a major landmark for starting the trail. The other option is to take the local transport from Balavara to reach the trail.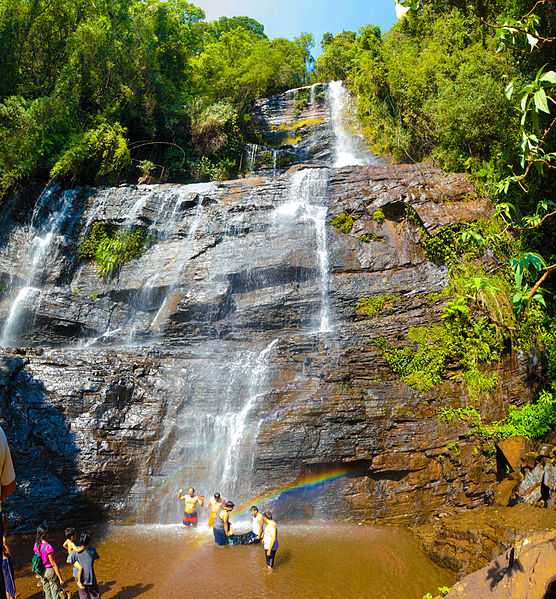 Apart from witnessing the beauty of the falls, another advantage of the road trip is enjoying the scenic beauty of the private coffee estates. While trekking, it's easy to get lost as the trail gets unidentified at several spots. It's advisable to follow the electric wiring fence to reach the endpoint. The hiking route covers a lush mossy pond and three enchanting streams which give anyone enough reasons to pick the trekking option to reach the Hebbe Falls. The light brown mud with dews settled on it makes the perfect trail for trekkers.
Apart from the pond and streams, there is also a serene temple of Chowdeshwari Mahashakthi Devathe. This is the only place in the route where locals can be seen who come here to worship and take bath in the nearby stream. During monsoon, the trail gets clouded with less to zero visibility because of the fog and heavy rains. So, it's advisable not to go on trekking during monsoon season. However, some rhapsodic travellers pick this time for trekking to watch the herds of elephants in Hebbe's wilderness.
Apart from the trekking, the road trip is another ideal option to reach Hebbe Falls. Jeep is the best option to ride over the rugged and rock-ribbed road. The road gradually descends towards a gradient closer to the falls. The entire trail takes an hour if covered with a jeep else trekking takes longer time by walk. The vehicles are allowed up to the Khoday's Estate and beyond that walking is the only option. It will take only 20 minutes to reach the falls on foot.