A single day visit at the Elephant Nature Park is for the people who are all set to spend an entire day with nature, its creatures, and adore the beauty. You will not only find rescued elephants, the park also rescues buffalos, cats, dogs, birds, and other animals. The best way to enjoy the single day visit is by observing the carefree elephants and how they enjoy their day with the herd.
Your day will start at 07:40 AM. The first task will be to feed the elephants from the viewing platform. After this, you can enjoy the vegetarian buffet of Asian and International dishes provided by the staff. You can then take a stroll with the team and watch the elephants playing by the river. By late afternoon, you will have to bid farewell to the elephants and will be driven back to your accommodation.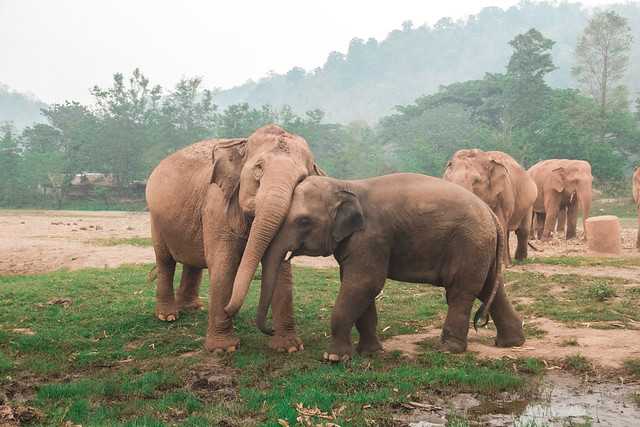 Tips:
-Make sure you do not carry heavy luggage for a visit. It is better to have only one small backpack per person.
-Bring a hat, sunscreen, sandals (preferably flipflops), towels, shoes for walking, camera, bug repellant, water bottle, and rain jackets, if visiting between April and October.
-The bookings close by 2:00 PM (GMT +7) on the day before your visit and a deposit is needed to reserve your booking.