"Are you taking just five sweaters with you? Manali isn't like our Mangalore. There's no beach or scorching heat! Do yourself a favour and buy some good woollen coats!", my mother's voice floated through the walls of our living room. I had put her on loudspeaker while we packed our bags for Shimla-Manali trip from 25th - 30th November. It was an odd time to visit, neither summer nor winter - nevertheless, we were thrilled!
The Journey
On 23rd November, we took an early morning flight to Delhi from Bengaluru. The journey was uneventful. I aww-ed at the moving clouds, whoa-ed at the blue-green planet below and my husband laughed at my childish excitement!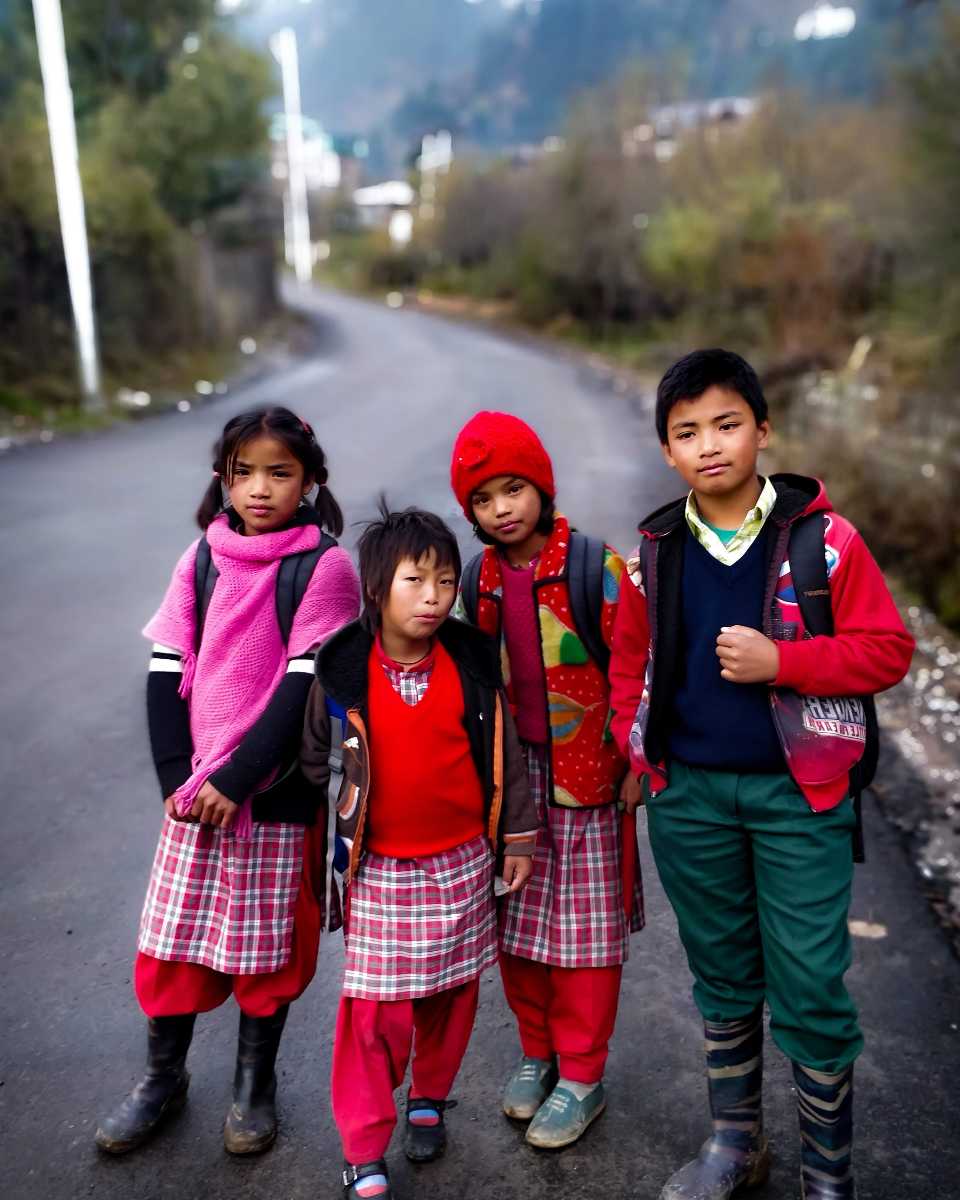 The next day, we boarded the overnight bus to Shimla from Kashmiri gate. The moment I set foot on the breath-taking lands of Shimla, my sweater gave up! The temperature was close to 6°C, and I was shaking like a leaf! Thankfully, our driver Naveen showed up immediately and picked us up. He dropped us at the hotel but with a warning "Paani Peete rehna bhaiya. Yaha bahut thand Haina, to pyaas nahi lagegi" (Keep drinking water. Since it's very cold, you won't get thirsty!) He was right. Often, we get so overwhelmed by the adventure that we forget to take care of ourselves and then end up blaming the bad weather for everything that's wrong in the universe! While it's important to take selfies, eating right is equally important!
Shyamala Devi Temple in Shimla
We freshened up and got ready to acquaint ourselves with the British Summer capital. Shimla derives its name from Hindu goddess, Shyamala Devi. Until the beginning of the 18th century, Shimla was a dense forest. But its climate tempted the British to establish the city as their summer capital.
Shopping in Town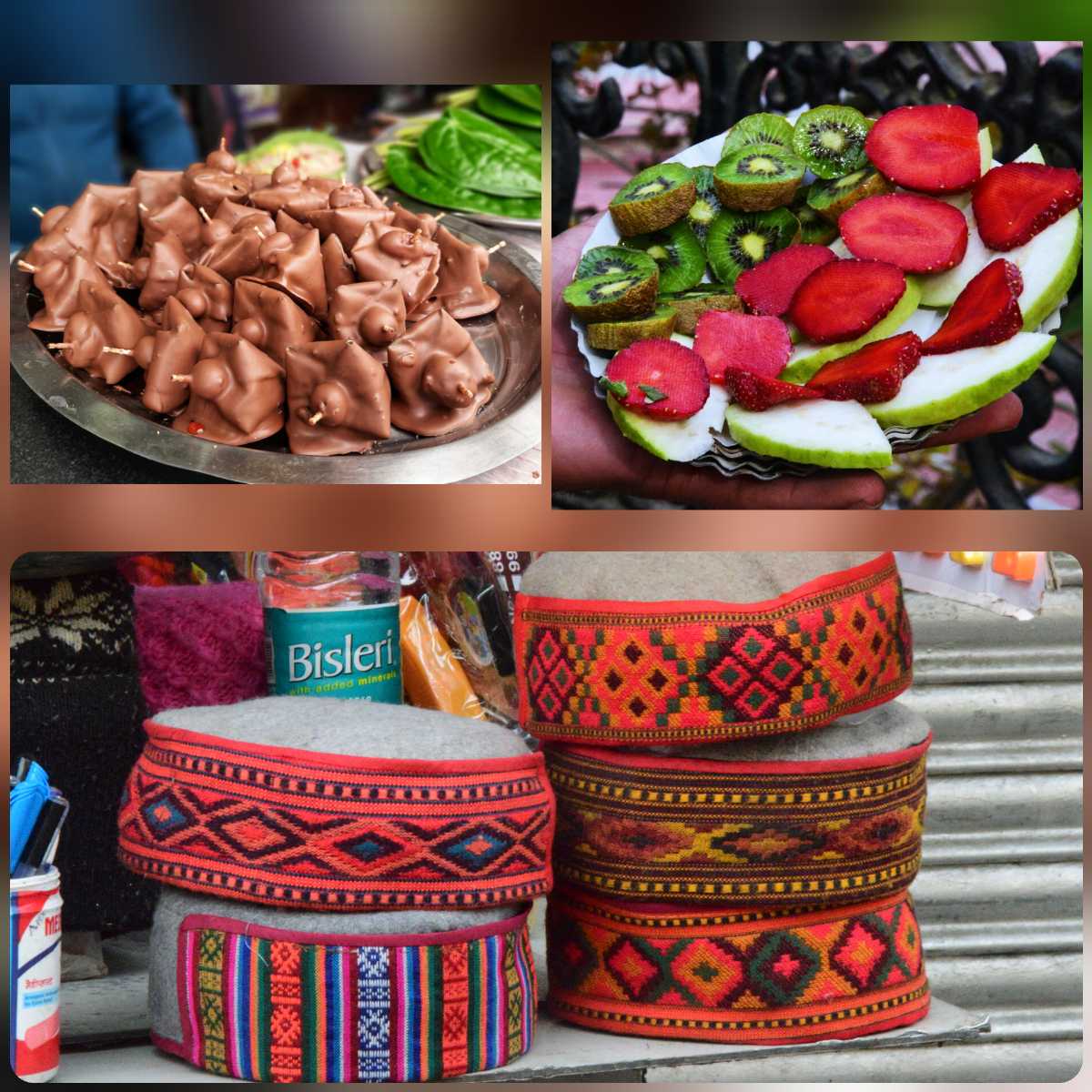 Naveen dropped us at Auckland tunnel, and we set out to explore the city. We went to Lakkar bazaar first. Different wooden crafts including gifts, wall hangings and household items winked suggestively at the tourists, luring them to empty their wallet. The shopkeepers here don't like to bargain. You could be a pro with a PhD in bargaining, but they hardly bat an eye!
We then had Mall road on our list. Mall road is the shopping destination of Shimla. Be it buying souvenirs or Pahari silver bracelets. Mall Road has it all!
As we wandered the buzzing streets, a question crossed our minds - what's the water source of Shimla? With a population close to 2 lakhs, how does it cater to the needs of the people? Turns out the 'Ridge' is the answer! The British constructed large water tanks underneath the Ridge which even today supply water to this touristy town!
Trek to Jakhoo Devi Temple

Next, we started the trek to Jakhoo Devi temple. The trek is a must for all tourists! At the height of 8,054 ft above sea level with an inclination of 45 degrees, it's Shimla's highest peak. According to the legend, Lord Hanuman stopped here to rest while searching for Sanjivni plant. The trek might exhaust you but trust me you won't regret it! If you aren't into trekking, you can ride a cable car to the temple.
Adventure in Kufri


The next day, we went to Kufri. Kufri offers various adventure activities like trekking, bungee jumping, rafting, mountain biking and paragliding which come in the form of packages. We tried reverse bungee jumping, rope-walking and mountain biking. Although we had a good time with reverse bungee jumping, we didn't like the other two.
But never miss horse riding to the Kufri peak! With cedar-covered slopes on the sides, and a road as good as the ones shown in Jumanji (or not), the ride gives major awarapan vibes! After reaching the peak, treat yourself with a plate of yummy Maggi, which would be enough to rejuvenate your tired soul.
Manali- The Snowy Encounter

On 27th, we checked out and headed towards the resort town of India- 'Manali'. The road was bewitching! While Beas River sparkled with a crystalline glow, the gigantic mountains beckoned us with their large presence, and the Kullu-Manali tunnel wowed us with its sheer brilliance!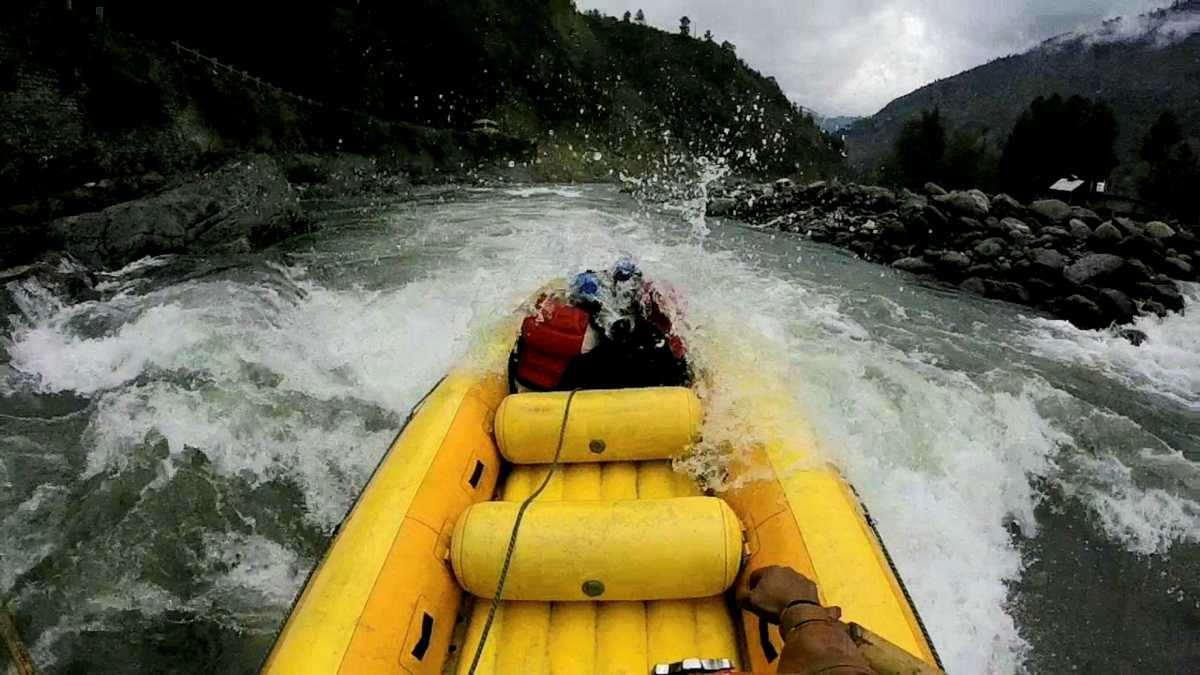 We stopped at Kullu for river rafting. Rafting at 4°C was never so fun. The water was so cold we could feel the iciness in our bones. But that hardly affected our grins! Keep warm clothes handy so that you can change immediately after rafting and not freeze to death instead!
By then, storm clouds loomed overhead, and the weather worsened. By then it was already late so we decided to retire for the day.
Solang Valley


The next day we went to Solang valley and boy, it was covered in snow! The valley nestled under such a thick blanket of snow that it seemed to stretch beyond the imposing mountains! The valley offers adventure activities like skiing and mountain biking.
Beware of the Kesar peddlers of Manali. They are everywhere!
Hot Springs in Bashisht

We then visited the village of Bashisht. It was founded by Sage Vashisht, the guru of Ram and Laxman. The Vashisht hot spring inside the Bashisht temple is said to have healing properties.
Exploring the Naggar Castle


On the last day of the trip, we visited Naggar castle – the royal seat of erstwhile Kullu royals for 1400 years. The Roerich Estate Museum and Art Gallery were dedicated to the Roerich family. 
Hadimba Devi temple is a cave temple amid cedar forest dedicated to Hadimba/Hidimba Devi, wife of Bheema from Mahabharata. The place is very peaceful and is a perfect site for self-indulgence!
By 4:30 pm, we packed our bags and were dropped at the bus station to board the bus to Delhi. But as I watched the majestic landscape bidding adieu to the tourists, I couldn't help but feel resuscitated! Because travel is not about losing ourselves, it's about finding ourselves against the odds of the world! Right on cue, someone's phone started playing- 'Ilaahi mera jee aaye aaye'.