Manali, Himachal Pradesh is one of the most famous tourist destinations that people know for its serene beauty. Green mountains standing tall, temples and various other tourist spots like Manikaran Gurudwara, Vashisht, Naggar Castle, Manu Temple are known to almost everyone who has been there or is planning a trip.
We have been to Manali twice, and in none of these trips, we planned to visit just the regular tourist destinations and be back home. Our recent trip to Manali was filled with adventure as our destination was one of the most adventurous.

Our last trip to Manali was one of the most adventurous offroad rides. Our destination wasn't Manali but Chandratal (We will talk about this excellent place in some other blog post). For now, let me tell you about yet another adventurous thing we did on this trip. Trekking!
We didn't want to visit the most explored and known places, so we had researched well and found one of the less explored sites in Manali. The day we reached Manali, we were hell tired and dozed off. The next day we gave throttle to our bike and rode to Vashisht where we parked our bike and started our trek.
New Memories
By the way, this is our First Trek Together :-)
Known by the name of Jogni Waterfall, it is a 3 Kilometers trek from Vashsisht Temple. We were quite excited about the trek amidst the green forest hence without any further adieu, and we went ahead.
Jogni Waterfall trek is relatively easier to ascend, and anyone could do because the climb is not that steep. There were children, middle-aged and older people enjoying at the base of Jogni Waterfall which clearly shows it is achievable for everyone.
What We Did Enroute Jogini Waterfalls
We crossed the Yogini Mata temple, beautiful villages enroute enjoying the stunning vistas of snow-covered Himalayan peaks and Beas river flowing down. Let's check them one by one:
A Short Photo Series



Crossed Beautiful Vashisht Village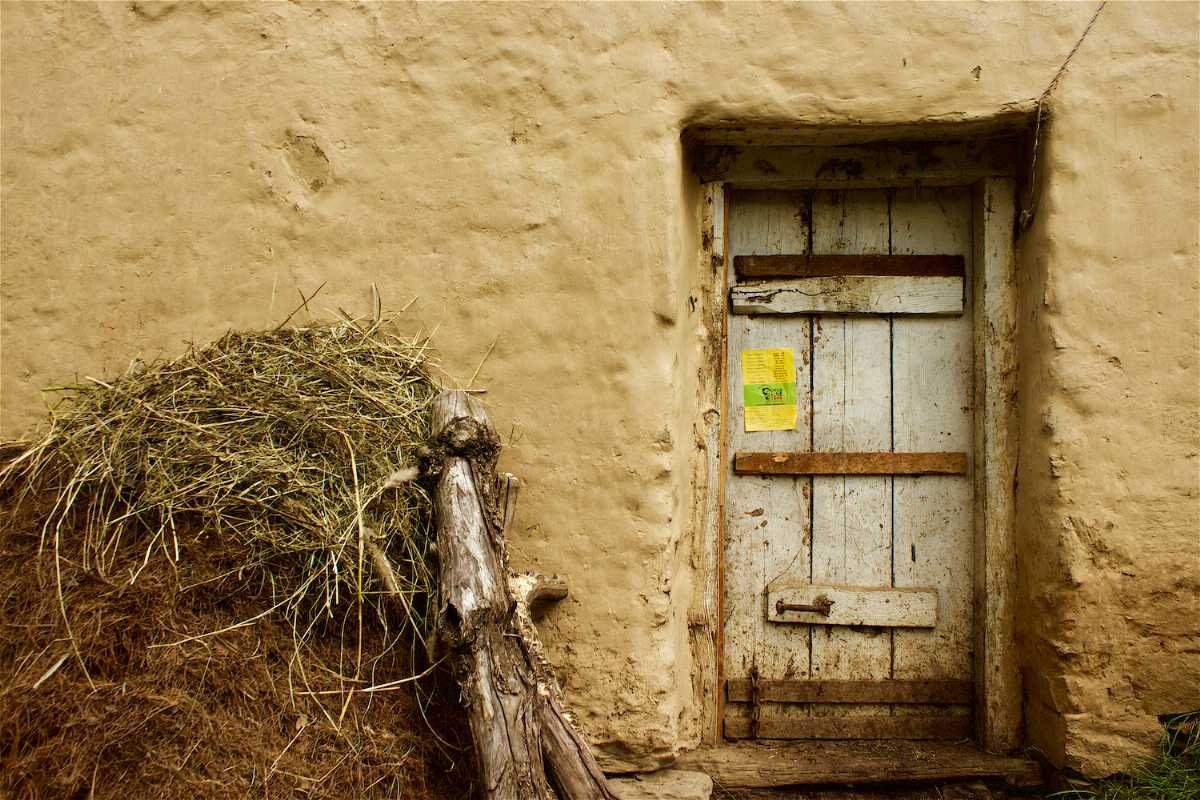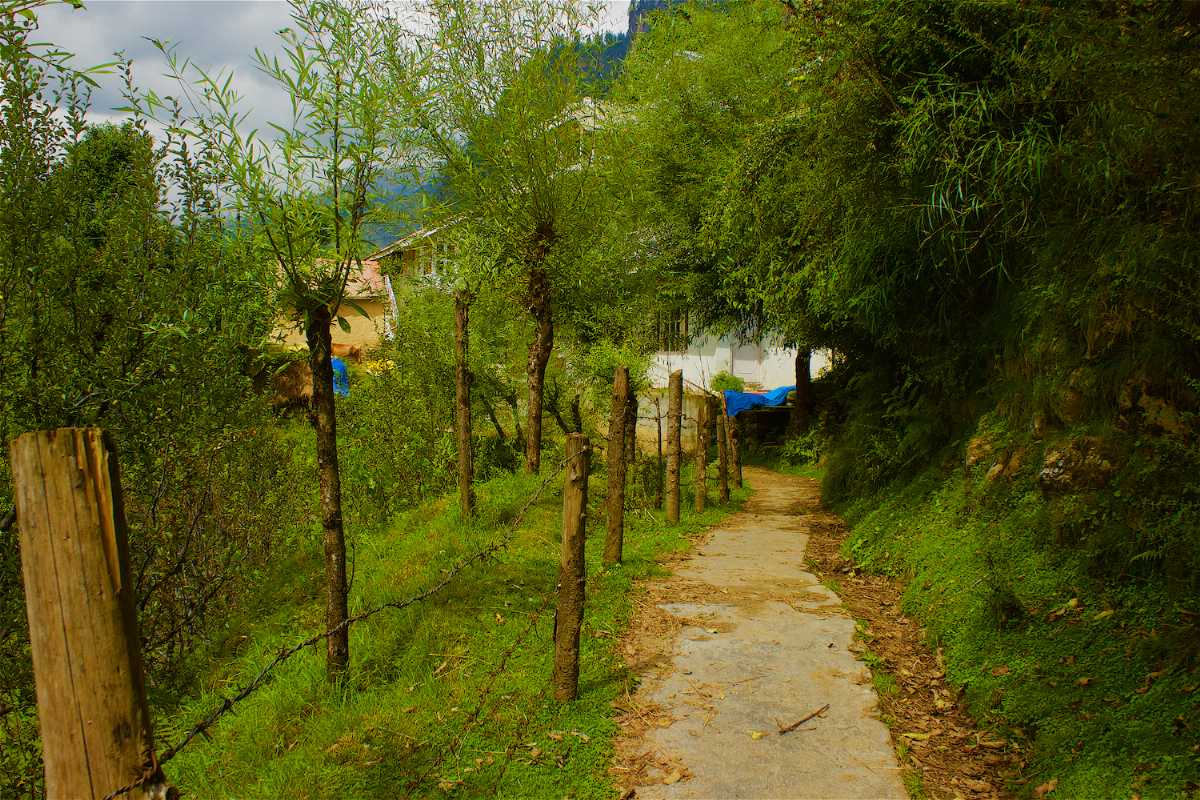 Enjoyed Beautiful Vistas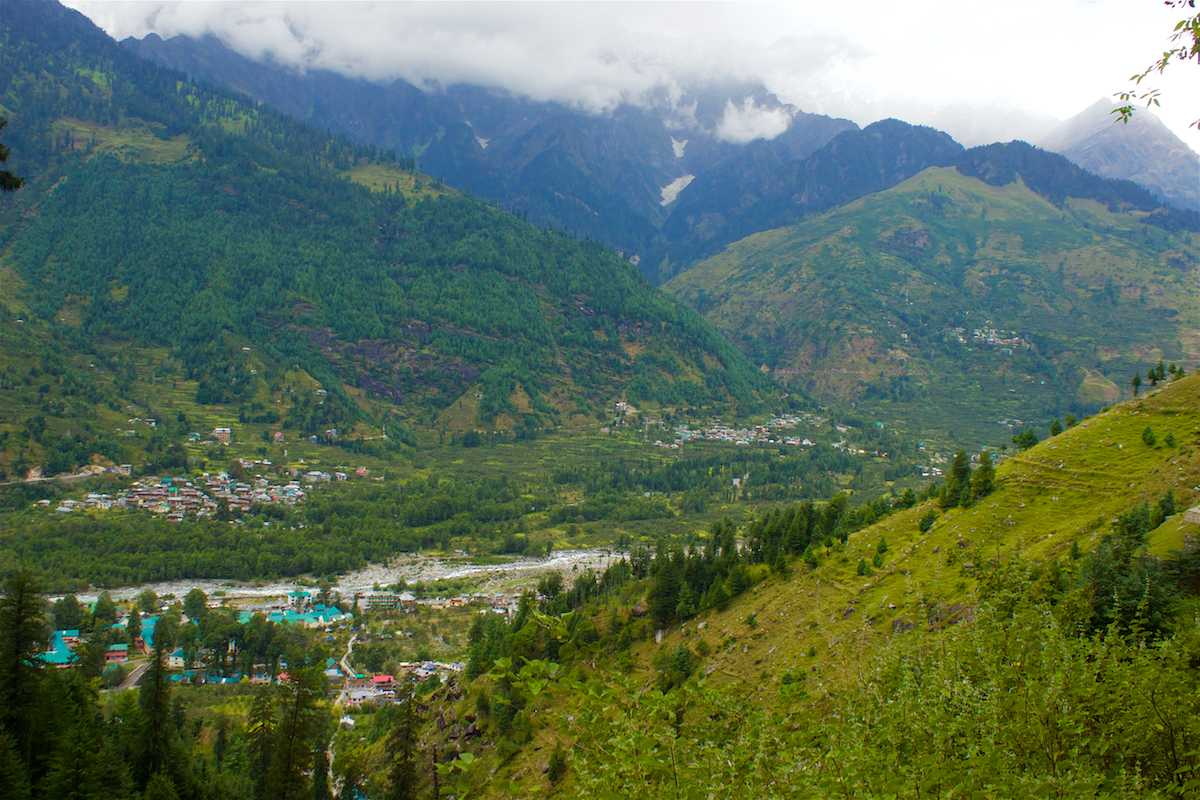 First View of Jogini Waterfall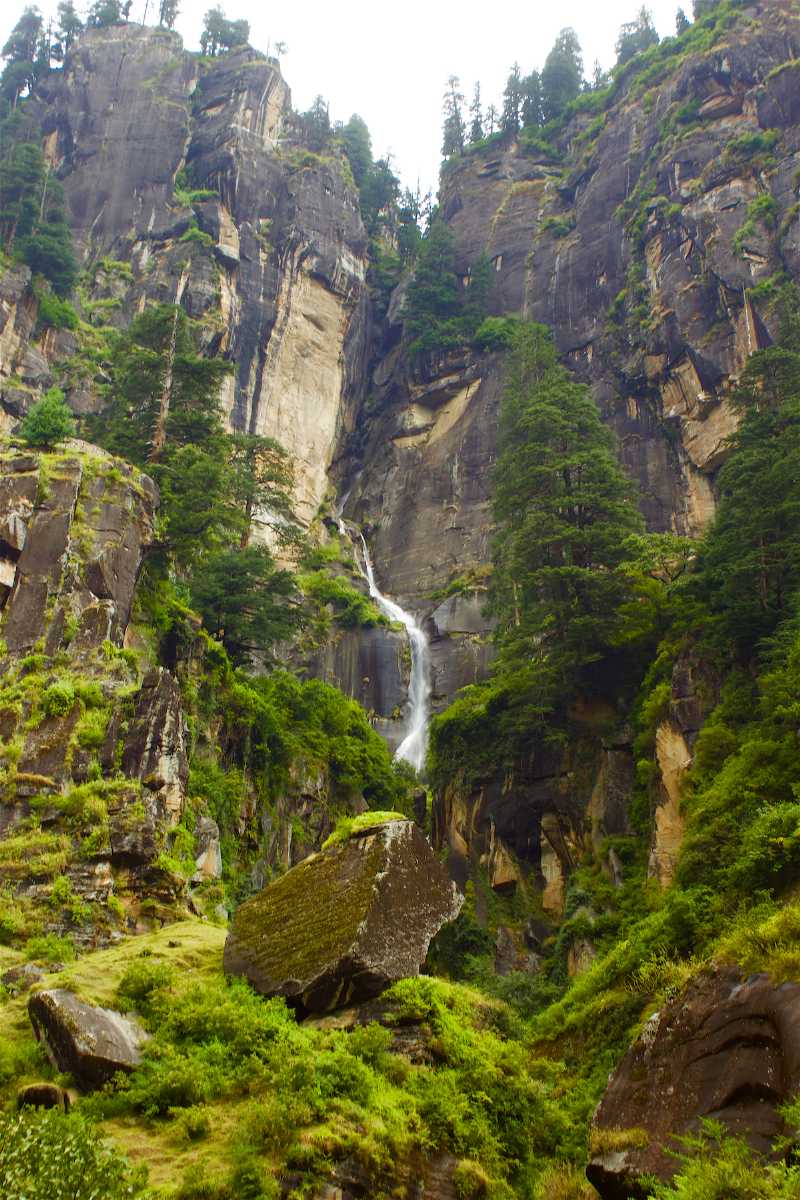 Soon, we reached the base of the Jogini Waterfall. Somehow, we got tempted to move further to see what's in store and believe us this last 1Km was super steep at some places.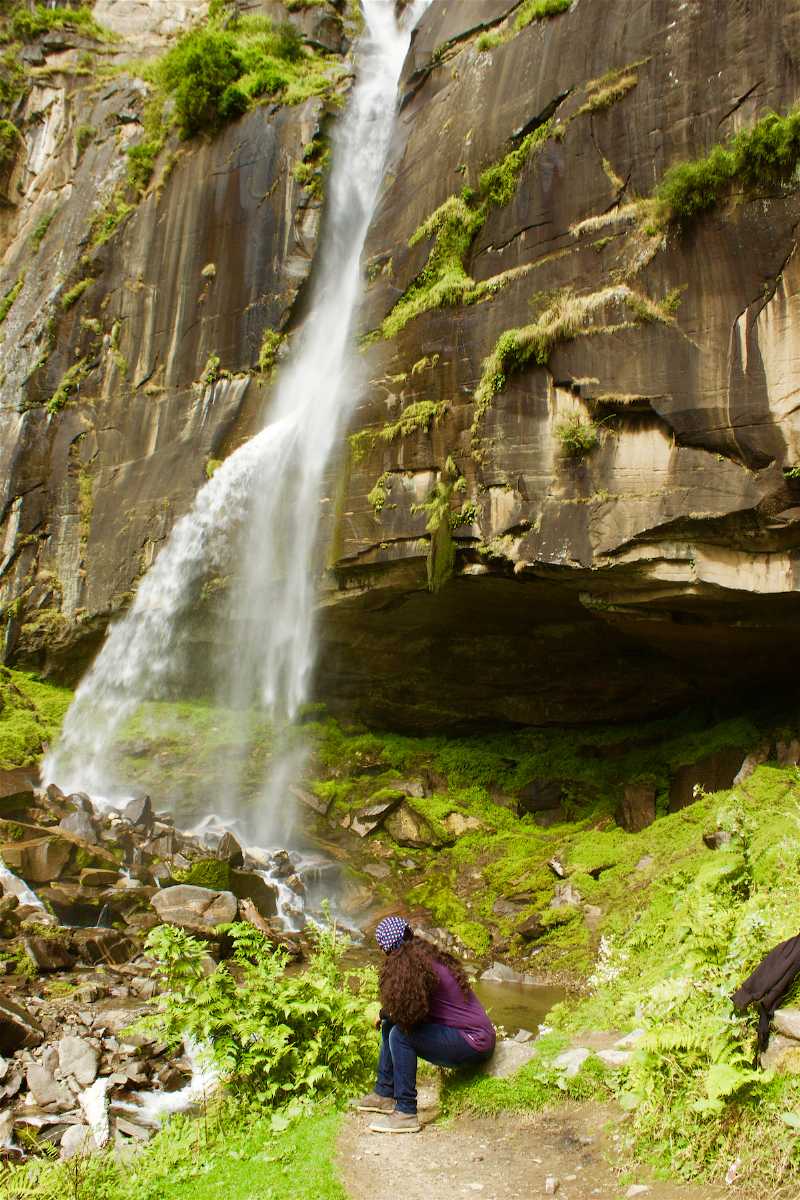 That could have been the last spot from where we were supposed to return had we not seen a guy climbing to the other side of the mountain. Tempted to see what's there and how it feels to be there, we moved further and reached a magnificent place. It was a cliff from where the entire Manali town was visible.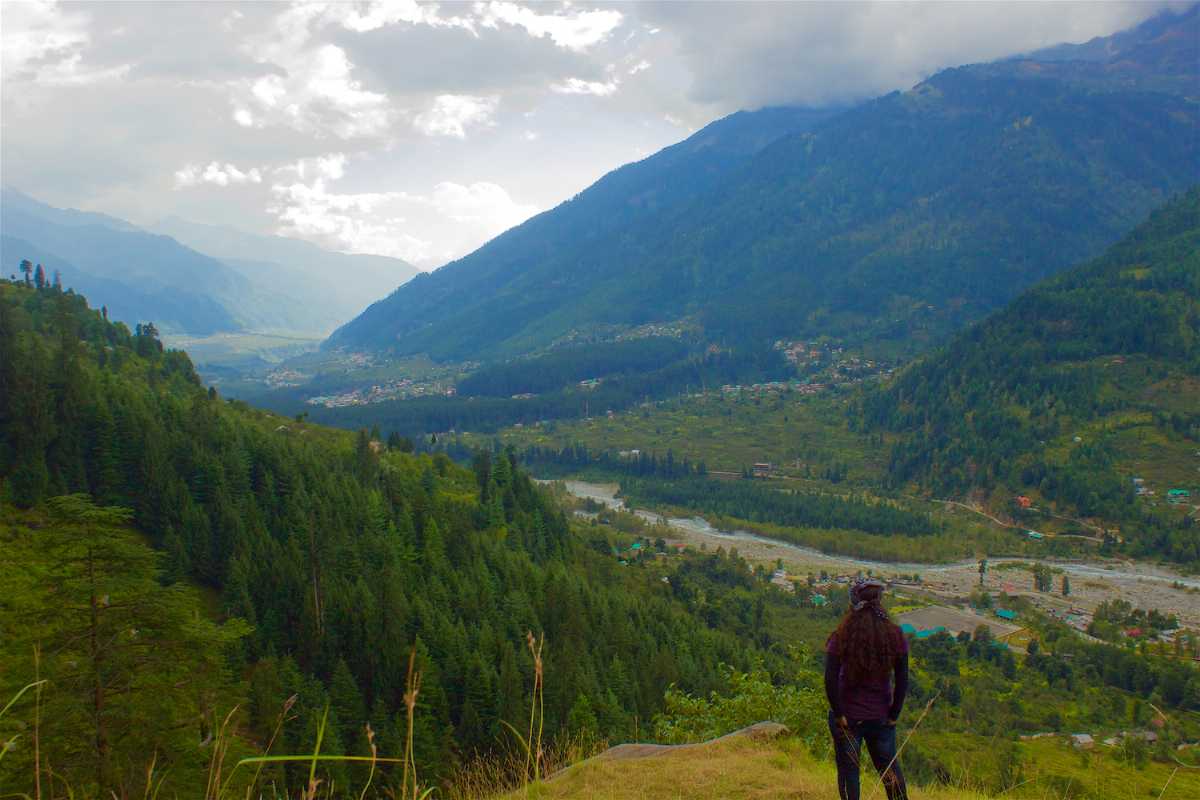 Nothing much to do; it was a spot where one can literally sit back and just meditate. We wanted to stay for long without having to worry about anything. However, we had to get down as it was getting dark. While coming back down, we took a stop a small tea stall and had coffee and Maggie (don't know why we have always loved the delicious Maggie and hot beverages of hilly areas).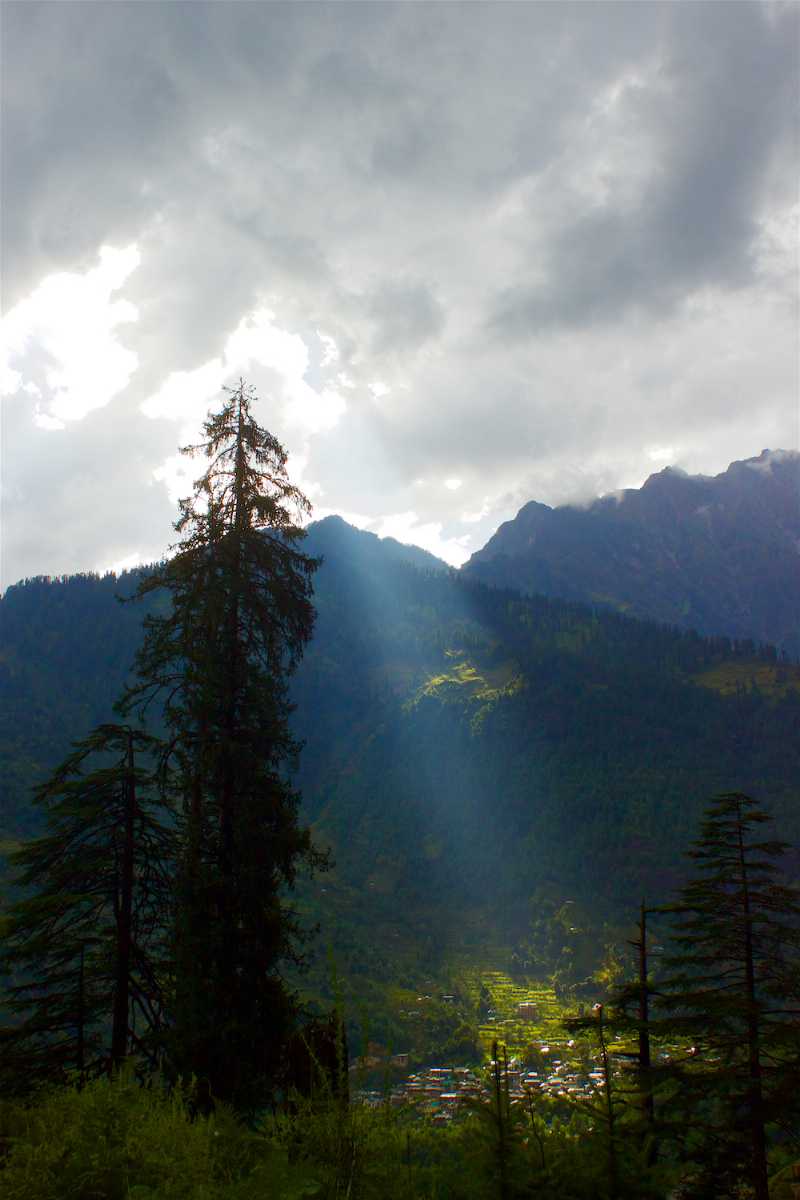 How To Reach Jogini Waterfall?
From Manali, you can take an auto to Vashisht Temple, or you can use your bike and park your two-wheeler outside the temple. From this point, the trek starts.
Things To Keep In Mind for Jogini Waterfall Trek
Its a 3 KM trek from Vashisht Temple.
Don't opt for cars as you won't be able to find parking for it outside the temple or nearby.
Carry a water bottle and something to eat.
It's a moderate trek that any healthy person can do.
There is only one eatery you will find so if you get hungry or want to take a sip of tea/coffee, take a halt as there is no other shop.
In between, you will reach a place (base of the waterfall) that many people think is the final destination. However, the trek is till the top of the waterfall.
Leave on time so that you are back on time.
Photography enthusiasts should ensure they trek at a time so that they reach the top during noon for capturing the beauty of the place.
Soon we were back in our hotel room relaxing and enjoying checking out pictures of the beautiful Jogini waterfalls. It was indeed one of the best days of our bike rides. The serene beauty of the mountains has this power of attracting everyone and make everyone feel blissful.
To sum it, we strongly recommend this trek for people looking for a respite from the hustle and bustle of cities and those who want to take a break and rejuvenate themselves in the laps of nature. It's just a two-hours trek that left us refreshed to the soul besides giving us innumerable memories that we will cherish for life.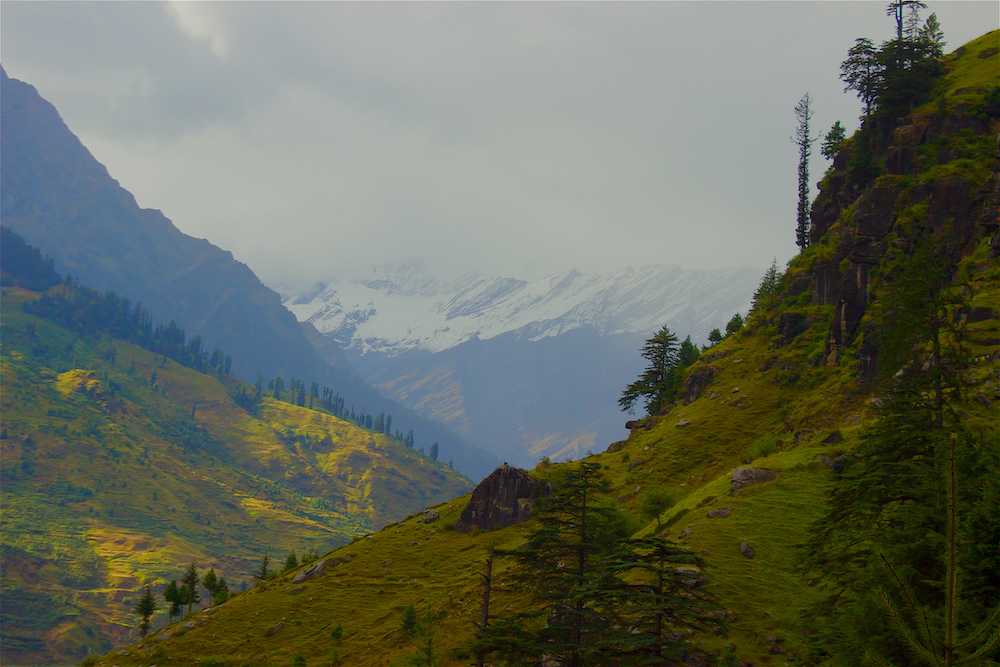 P.S.: Please maintain the beauty of the place by being a sensible traveller and not littering around!