Tirupati
, the holy city famous for its shrines, is a popular destination for many pilgrims. Tirupati translates into 'holy mountains' has seen the ancient dynasties like the Cholas, the Pallavas and the Vijaynagar Empire. Tourists flock here to view the renowned Sri Venkateswara Temple which is located at the top of the Tirumala Hills. Apart from the multitudes of religious sites, Tirupati has several tourist attractions like the
Deer Park
, the
Rock Garden
and the Kalyani Dam. The Asthana Mandapam and the
Chandragiri fort
are other major tourist attractions here. However, one of the underrated pleasures that this city in
Andhra Pradesh
has to offer is shopping. So, get your wish list out as we explore the various avenues for shopping in Tirupati.
What To Buy?

1. Thanjavur Paintings
This classical art first emerged is the Thanjuvar district of
Tamil Nadu
. It dates back to 1600AD and is characterised by its vibrant and myriad colours, gold foil and gemstones. They are created on wooden panels (palagai padam) employing the gilded and gem-setting technique that creates a two-dimensional effect. These paintings usually have religious themes and mythological subjects and feature religious deities in the centre of the canvas in all their magnificence. They depict episodes from Puranas and sometimes have secular themes as well.
These paintings are extensively done in the Madanpalli town and are available at many places in Tirupati. Not only are these for the connoisseurs of art but are also souvenirs of festive occasions.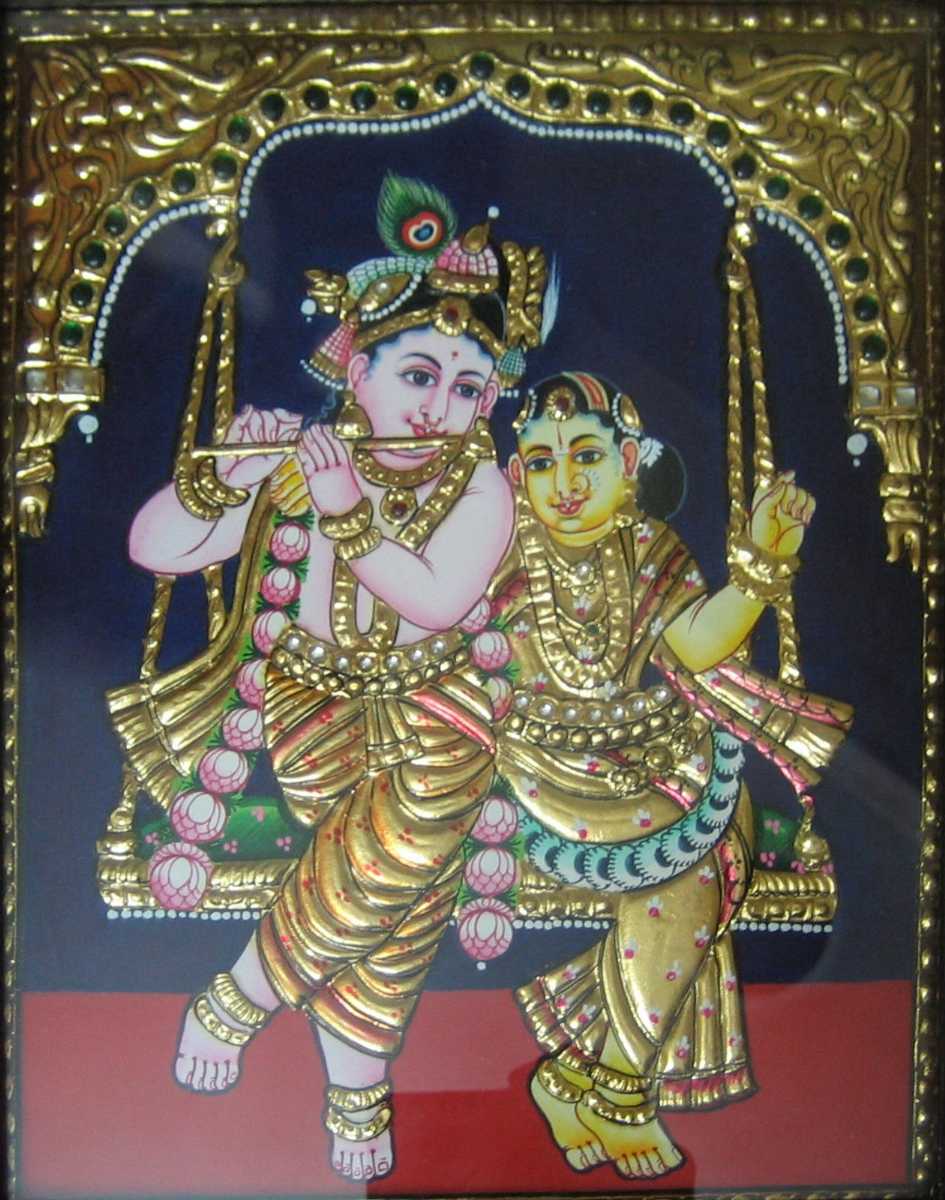 2. Kalamkari Paintings
Another traditional artform, Kalamkari which translates into art done with pens, is done on fabrics like silk and cotton using natural dyes derived from vegetables. This beautiful art is a product of twenty-three steps covering a wide range of subjects like birds, flowers and particularly episodes from Hindu mythology. This art form flourished in two cities mainly, Kalahasti in
Chennai
and Masulipatnam in Andhra Pradesh. Today, this art form has been revived by the fashion industry which brought Kalamkari sarees in vogue. The kalamkari artform is also available in the form of paintings and other handicrafts at Tirupati.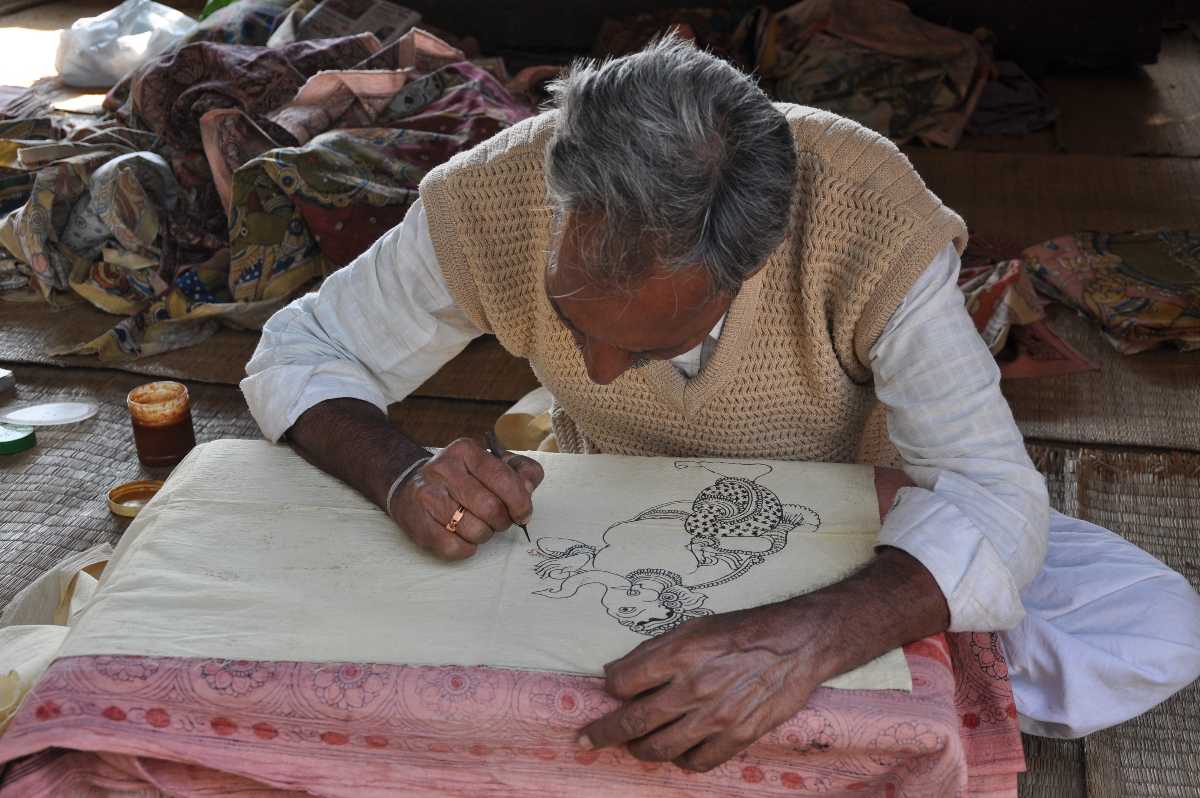 3. Wooden Toys
The popular whitewood toys of Andhra Pradesh are available at Tirupati. The Kondapalli toys are renowned for their unique softwood and are painted in water and oil paints. The subjects vary from birds and animals to rural folks and deities. Etikoppaka toys are another favorite category of toys which are famous for its use of lacquer colours. These toys are exported worldwide and are abundantly available in Tirupati.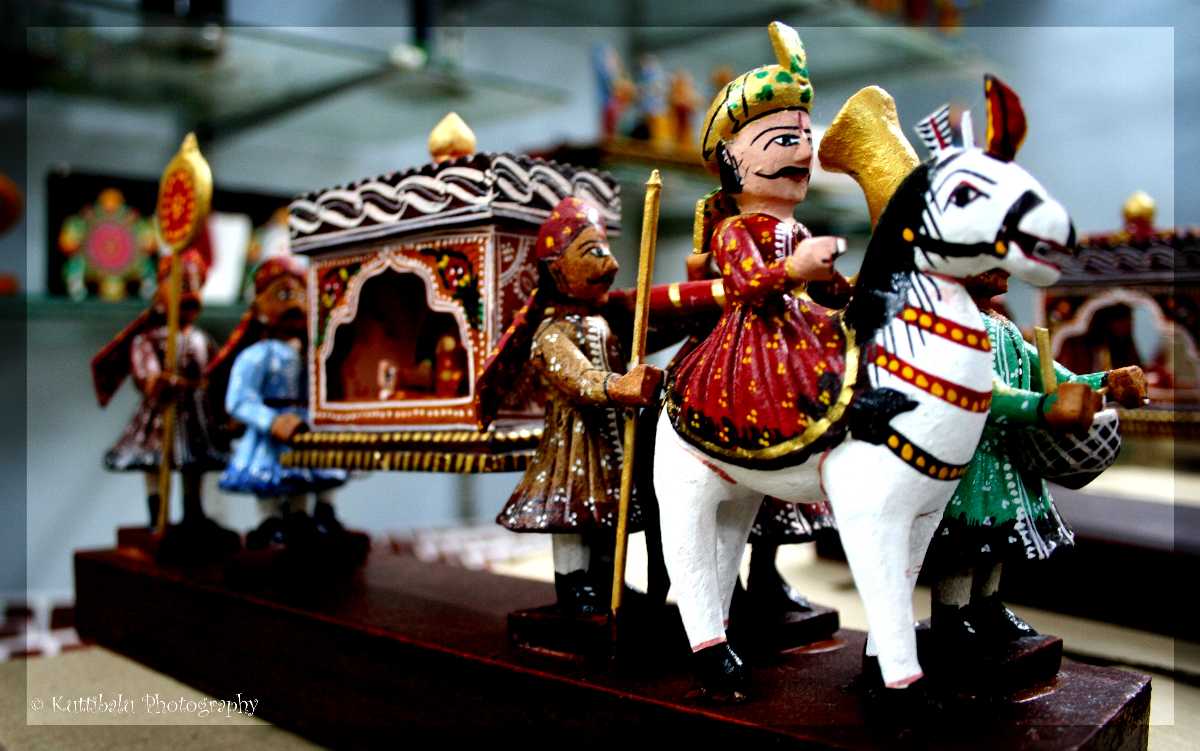 4. Devotional CDs and Publications
Being a religious place, the city has a plethora of religious and devotional CDs. These are an excellent option for older generations. Many devotees make a point to purchase the DVDs of Venkateshwara Keertan by Annamacharya which are easily available inside the temple premises.
Periodicals and books on Hindu religious treatises are easily available here. They are available in multiple languages like English, Urdu, Sanskrit, Hindi, Tamil, Telugu and Kannada. The Sapthagiri Magazine started in 1949 to propagate religious thoughts, spiritual ideas of bhakti and positive thinking is also available here in multiple languages.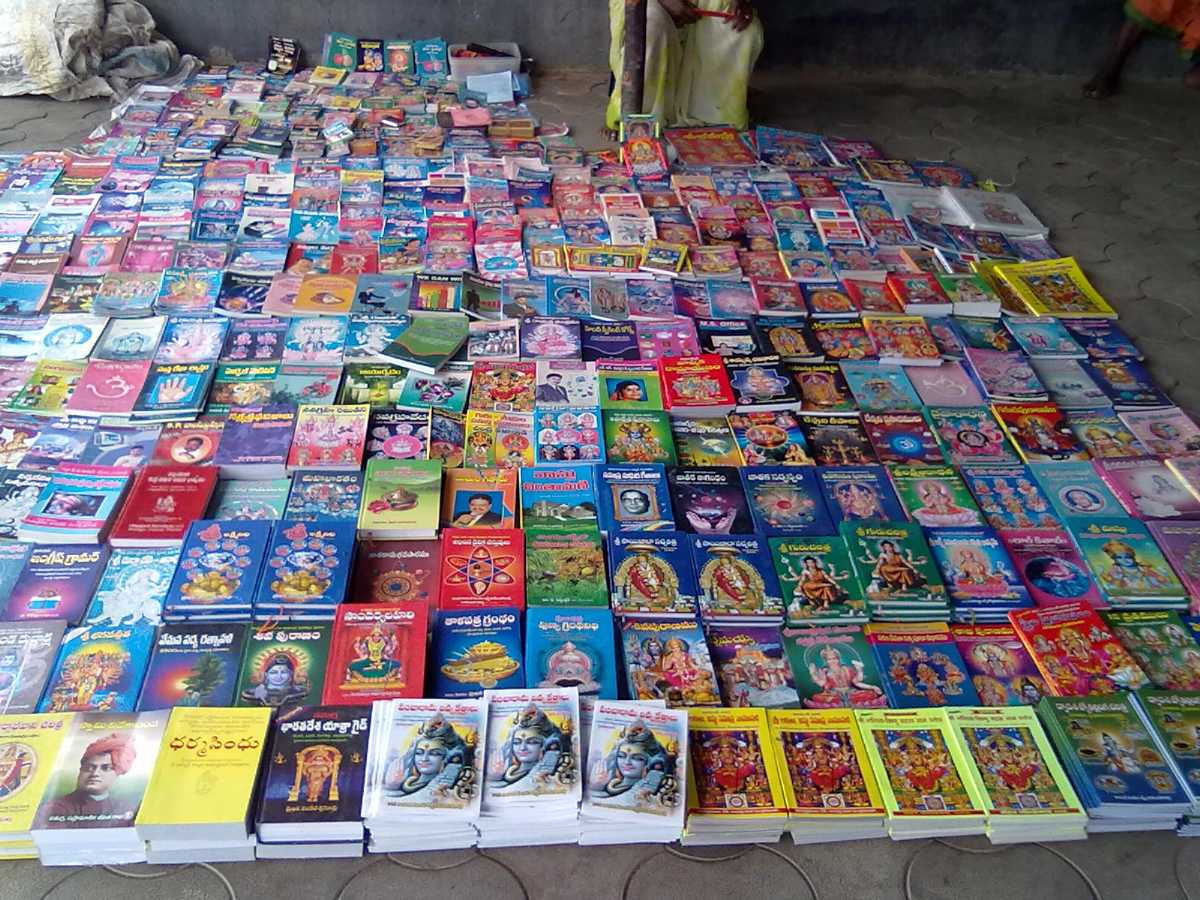 5. Other Gift Items
Along with the things mentioned above, the city also has several other gift items like idols of religious deities in brass and copper, photo frames, accessories like bracelets, silver jewellery, anklets colourful bangles, and various paraphernalia for religious ceremonies.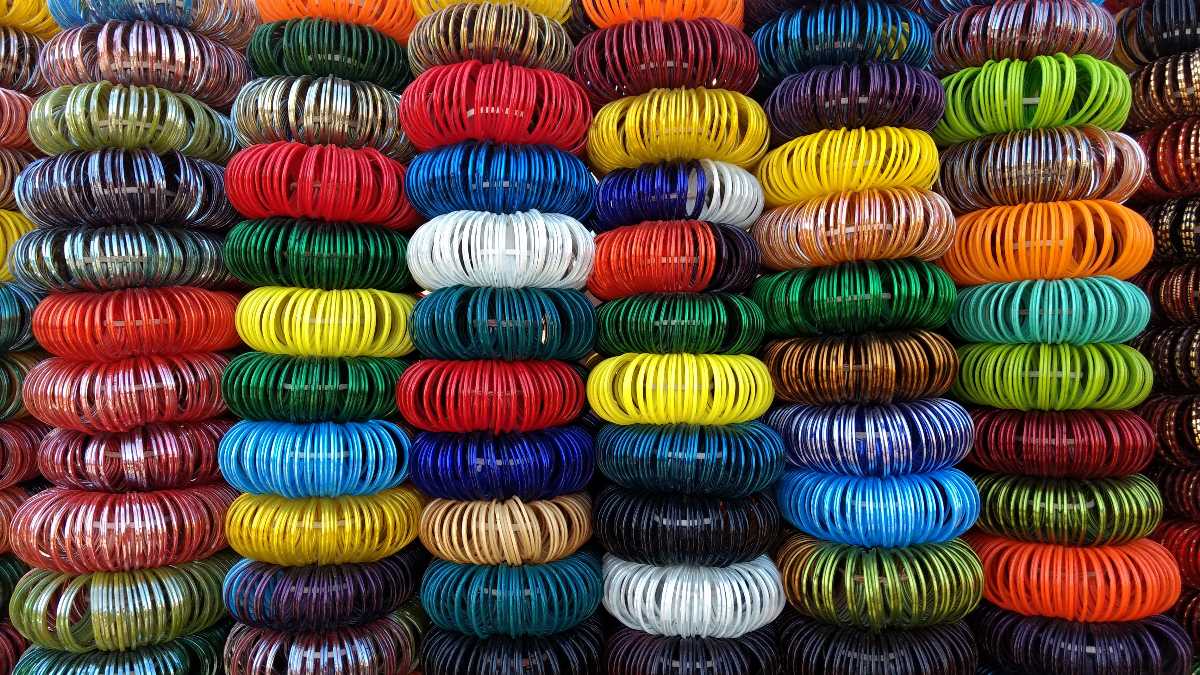 Where To Buy From?

1. Bazaar Street 
The famous avenues of Tirupati for purchasing these and many more valuable items include Bazaar Street in Chandragiri which has some handicrafts, gift products and junk jewellery. The Bazaar Street includes shops like Omkar Stores, Mohan General Stores and Shri Lakshmi General Stores. Other famous gift stores that sell budget items can be found at TK Street and Gandhi Road.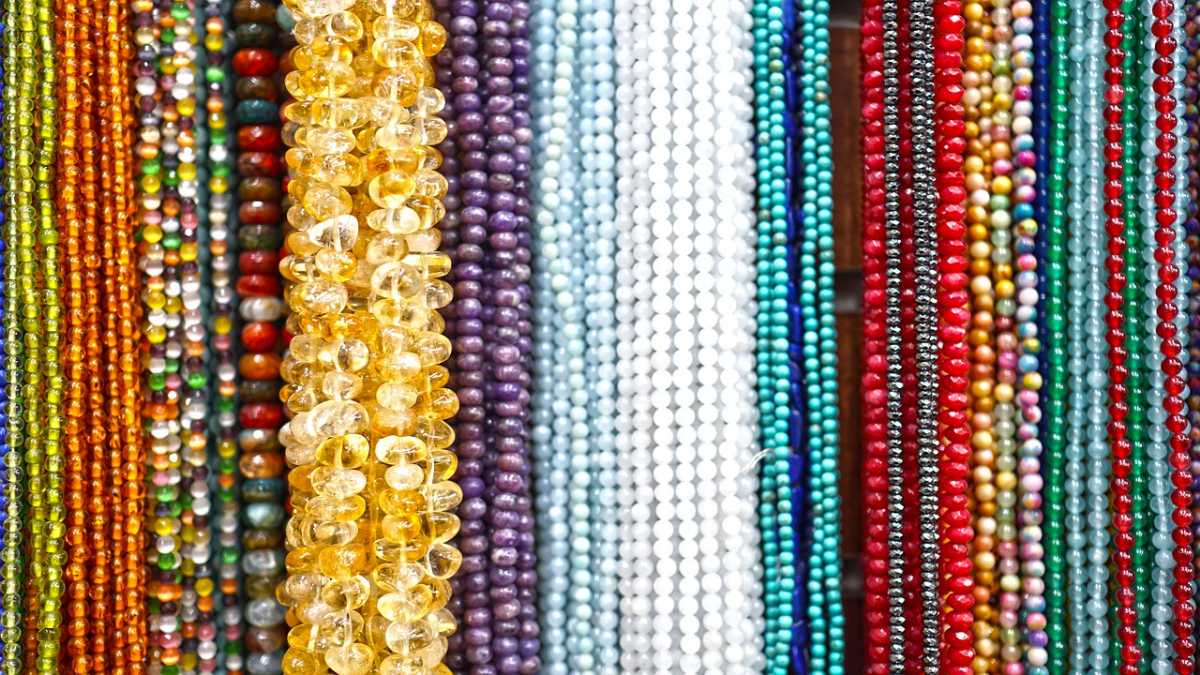 2. Tirumala Tirupati Devasthanam
The Tirumala Tirupati Devasthanam is an excellent option for exploring books and other publications. Other bookstores include Sri Yoga Book Centre and book house at Prakasam Road. The Devasthanam also produces and distributes audio and video cassettes of Pravachnams and Vedas. Other well-known musical shops include Shri Ganesh Sounds in Beri Streets, Priya Musical and CD Stores in A.K. Palli Road and Music World on K.T. Road.
3. Lepakshi Emporium 
The Lepakshi Emporium near the TTD Central Reception Office and the APCO Handloom House on Old Huzur Office Road are the best places for traditional weaves and handicraft items.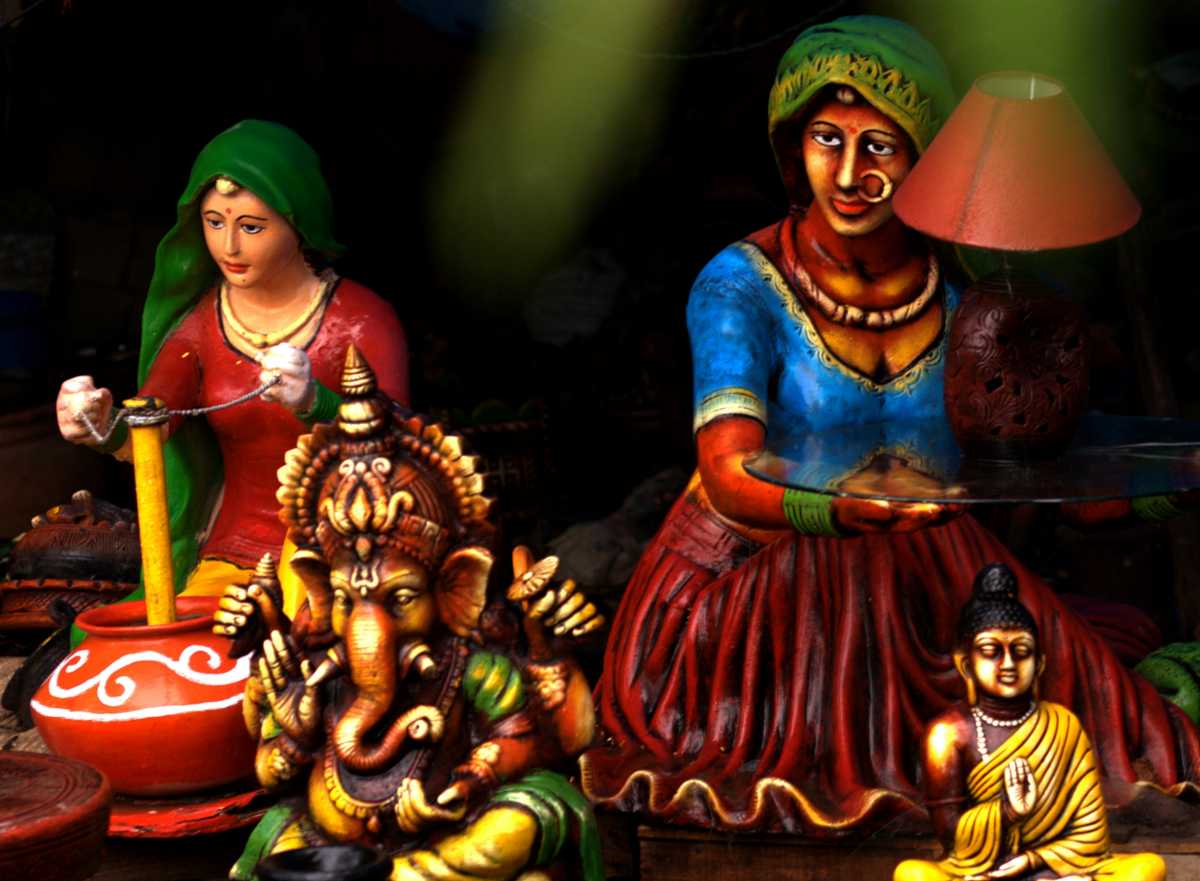 Make sure to reserve a day or two to explore these places in Tirupati and enrich your experience by not confining your visit to the religious shrines, temples, flora and fauna.