Rajasthan is all a flourishing royal, and majestic region with castles and forts flanked across the location. One such luxury stay in this desert state is the Royal Rohet House which adds a new layer of hospitality to the town's providence. Jodhpur's Royal Rohet House has just opened its gates to those interested in living the royal life.
Stay Options in the Hotel
1. Standard King Room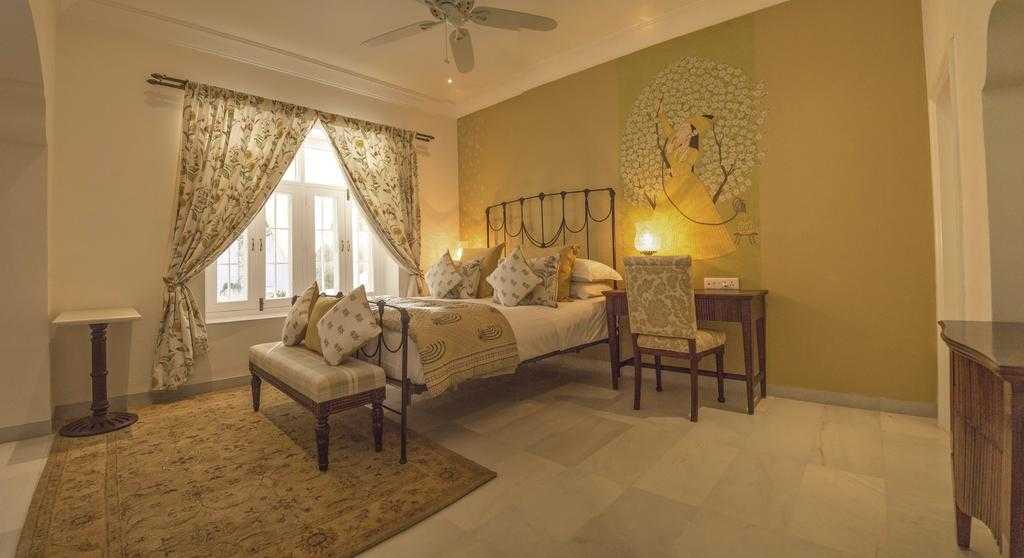 Price per Night: INR 15,000
Decorated in luxurious interiors, the room comes with a comfortable king-size bed. In addition to a pool view, the stay also offers amenities such as toiletries, electric kettle, clean towels for an overall much comfortable stay.
2. Suite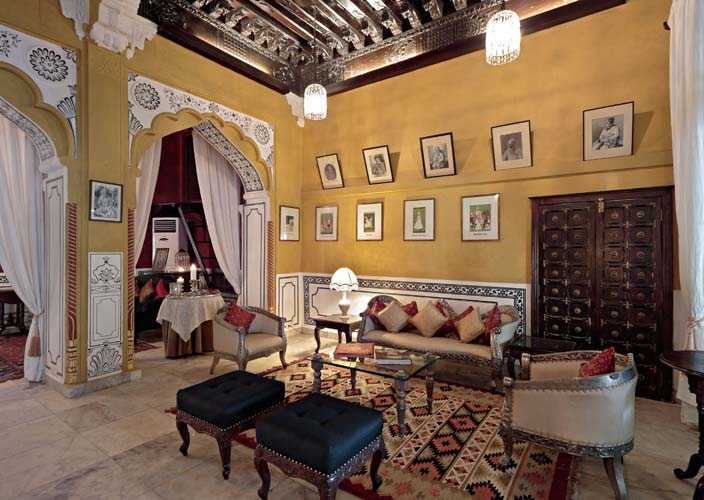 Price per Night: INR 26,000
The suite is perfect for couples looking for luxury and privacy. The Suite is quite spacious, providing a great garden view in addition to a separate seating area in the room. The room is also equipped with a bathtub along with a separate entrance, to keep the much-needed privacy intact.
Note: The tariff includes a continental breakfast and there is free Wi-Fi too.
Book This Homestay
What's More?

Candle Lit Dinners
The property has an excellent restaurant serving Indian and continental dishes. Housed in dim and romantic decor and lighting, the restaurant ambience is perfect for candlelight dinners.
Pool Around
The hotel also has an accessible outdoor pool.
Drinks
Visitors can also order for room service in addition to calling for bottles of wine or champagne!
Walking Tours
The hotel can also arrange walking tours at an additional charge.
How to Reach the Hotel?

One of the best things about the hotel is its location because it is situated in one of the prime places in Jodhpur. All major attractions are a stone's throw away along with well-connected modes of various transport with other parts of India.
Via Air
Jodhpur Airport is just 3 KM from the hotel. Guests can enquire with the hotel for an airport pickup, and it will hardly take 15-20 minutes to reach the hotel.
Via Train
The Jodhpur Railway station is at a convenient distance of just 1.4 KM from the hotel. You could either take a rickshaw or hire a cab to reach the hotel.
Via Car
If you are driving down to Jodhpur from Delhi then, you would be on a 628-KM journey for approximately 12 hours. Those travelling from Jaipur would be covering 357 KM in 7 hours. This well-connected city can also be reached via bus.
Things To Do Near The Hotel
The hotel's prime location also states that all the main attractions of the city are quite near. Everything from the Umaid Bhawan Palace, Mehrangarh Fort and Mandore Gardens are within a 10-KM periphery. You can talk to the hotel help desk regarding booking a guide and an auto-rickshaw to explore the city.
Have you already experienced staying in the hotel? Are you planning to stay here for the next holidays? Let us know in the comments below!