It would be a crime to visit
Jakarta
and not go mall hopping. The capital city houses over 170 malls with plenty of fashion, food and fun to offer. You're bound to end up in front of a glitzy entrance tempting you to empty your wallet (or spend your entire Credit Card limit), but it's probably a good idea to know the can't-be-missed malls. Here's a roundup of the best malls in Jakarta:
1. Grand Indonesia Shopping Town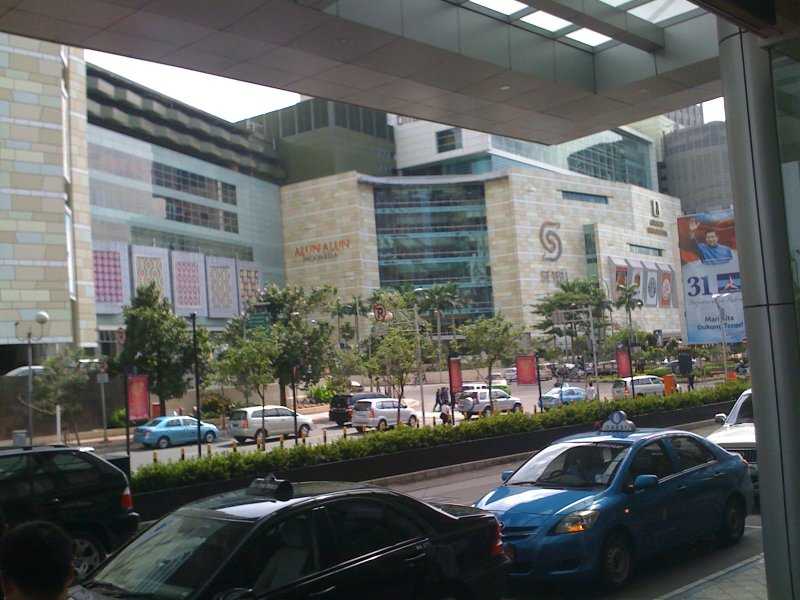 Let's just say that you'll be lucky if you're able to explore even half of this gigantic mall. Grand Indonesia is made up of two separate buildings connected by a skybridge, and has parking for a staggering 5,500 cars.  Well-known names such as H&M, Forever 21, Bebe and Topshop are available to pep up your wardrobe, while department stores and supermarkets sell miscellaneous items you might need. ATMs and Currency exchange centres make shopping here convenient for tourists, and there's a game arcade to keep the young ones entertained. The main attraction of this mall, however, is its Dancing Fountain Show, where the sprinklers dance to colourful lights every hour.

Hours: 10:00 AM - 10:00 PM
Address: Jl. MH. Thamrin No. 1, Central Jakarta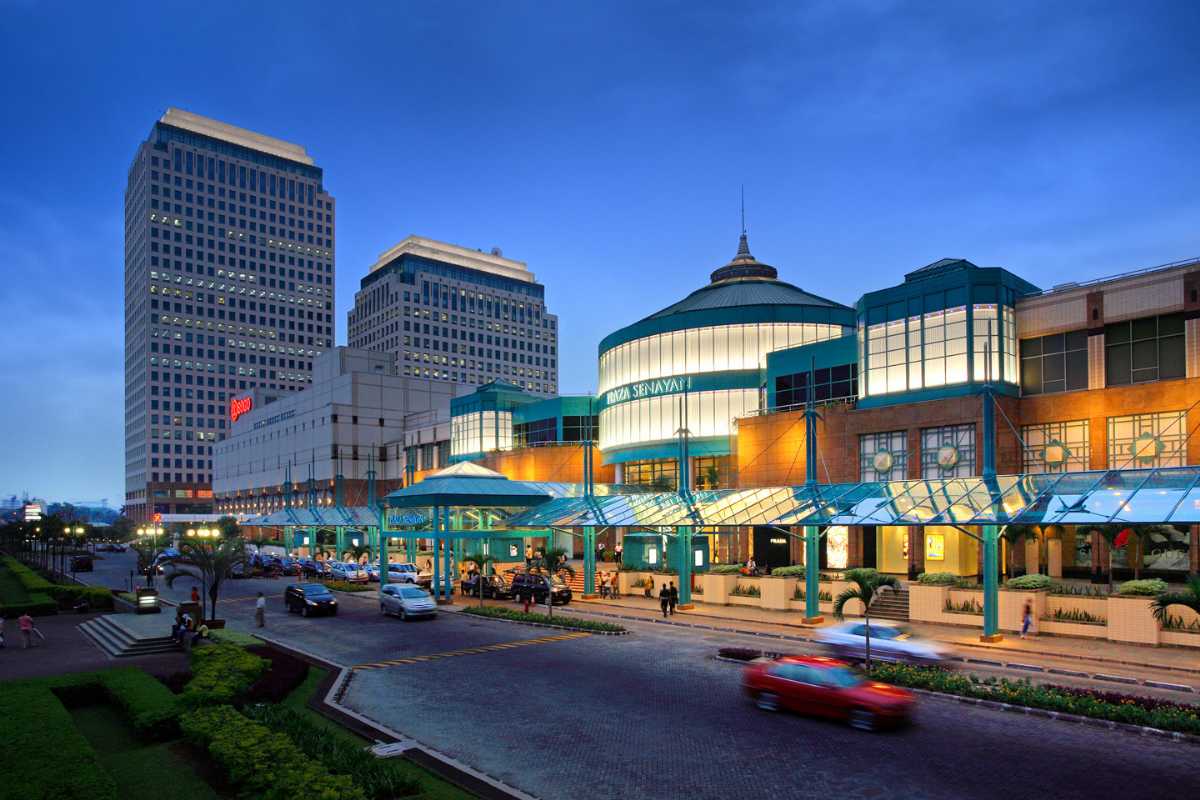 Plaza Senayan is one of the primary shopping malls in Jakarta located in the Semanggi area. It is frequented by middle and upper-class people in the neighbourhood who buy apparels, handicrafts, home furnishings as well as other things of necessity and leisure. The musical clock installed within the central lobby of Plaza Senayan has become its hallmark today.
The mall began operating as early as 1996 and has been described as a 'one stop shop' catering to the affluent section of Jakarta. Elegant and sophisticated, Plaza Senayan provides the visitors with a magnificent shopping experience that brings them back to the stores time and again. Forbes recognized its contribution and named it as one of the top five shopping malls across Jakarta in 2017.
Hours: 10:00 AM - 10:00 PM
Address: Jl. Asia Afrika No.8, RT.1/RW.3, Gelora, Tanah Abang, Kota Jakarta Pusat, Daerah Khusus Ibukota Jakarta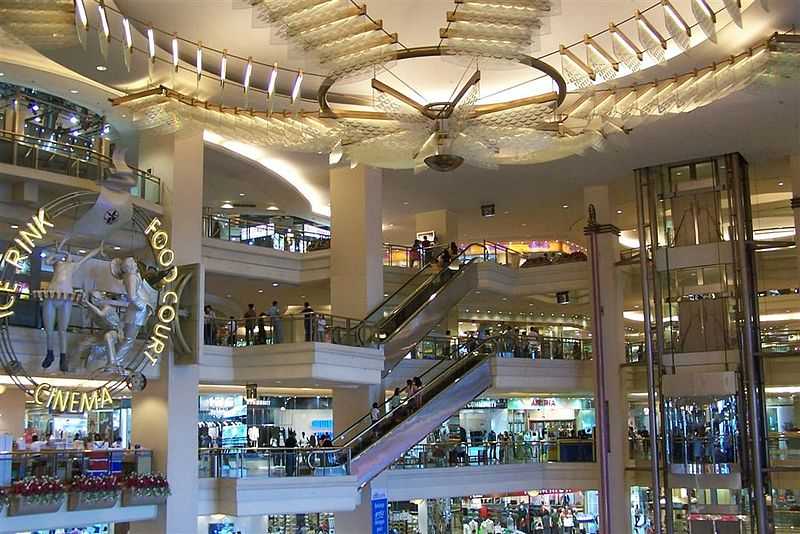 Taman Anggrek mall houses over 400 retail outlets across seven floors to truly make you shop till you drop. Considered the biggest mall in Jakarta, MTA is home to premium brands such as Steve Madden, ELLE, UNIQLO, and L'Occitane as well as Indonesia's largest skating rink, Sky Rink. There is a health club with sauna to pamper yourself after carrying all those shopping bags, and a central atrium that hosts various events and concerts. If you're on Jalan Letjen, you can't miss this mall - it holds the world's record for the largest LED display after all. Taman Anggrek ensures it has the best to offer in every sense.

Hours: 10:00 AM -  10:00 PM
Address: Jl. Letjen S. Parman, Kav. 21, Slipi, West Jakarta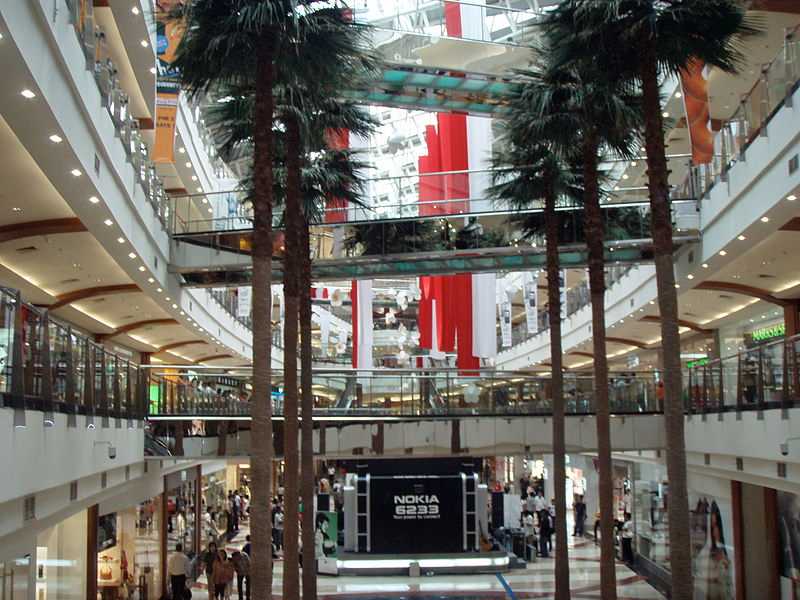 Located in the posh Pondok Indah suburb of Jakarta, Pondok Indah comprises of three different buildings to fulfil all your needs. High-end showrooms of Braun Buffel, Karen Millen and Marks & Spencers sit next to more affordable brands such as Levi's, Banana Republic and Giordano. There is also a department store and supermarket, as well as salons and fitness centres to groom you to perfection. But that's not all, PIM - as it's locally known- is also a complete entertainment hub and one of the most popular malls in Jakarta. If you're done shopping, there's a waterpark, two cinema halls and an indoor ice skating rink to keep you from getting bored.

Hours: 9:00 AM - 10:00 PM
Address: Jl. Metro Pondok Indah Kav. IIIB, Pondok Indah, South Jakarta
This high-end mall in Sudirman Central Business District (SCBD) boasts of its own KidZania on the sixth floor, where you can drop off your little ones to shop in peace. Head onto Prada, Hermes, Miu Miu or The Body Shop to look your chic best, or attend a gig at the Hard Rock Cafe. For scrumptious meals, you must try The Urban Kitchen on the fifth floor, while Kem Chicks in the basement offers fresh gourmet ingredients. Movie buffs will not be disappointed, this mall has its own Blitzmegaplex.

Hours: 10:00 AM - 10:00 PM
Address: Jl. Send Sudirman Kav, 52-53, Sudirman Central Business District, Jakarta.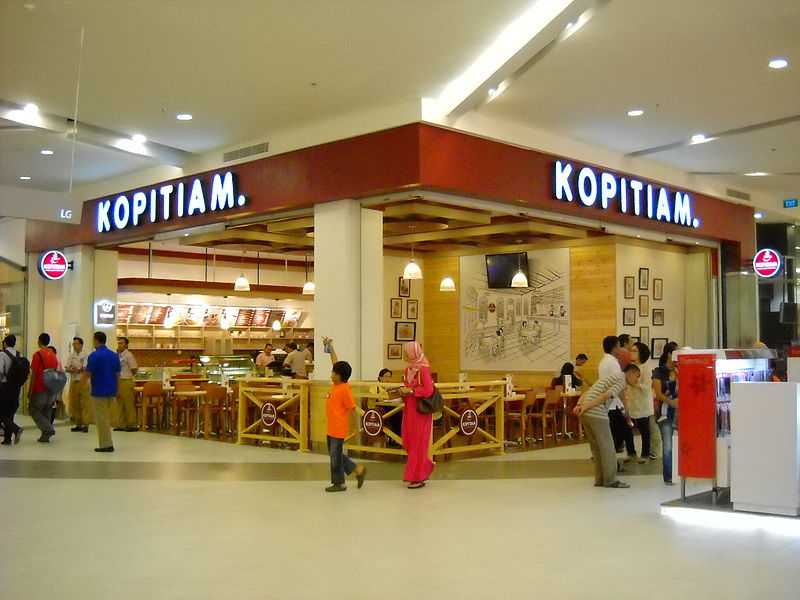 Gandaria City will delight families and foodies looking for a hip place to shop. The Eat&Eat food court offers a plethora of options for those who want to try out a bit of everything, while Main Street is the two-storey area where restaurants welcome patrons into a fine dining experience. La Hoya serves some of the best Mexican cuisine in town, or try out the Chippy Happy Food for some lip-smacking finger food. For the little ones, the mall has an Amazing Town that will keep them entertained for hours. However, do note that with stores such as the Lego Certified store and the Toy Kingdom, your child will make you spend a good amount of money. Apart from the range of fashion outlets, the mall houses several flagship stores for stationary and electronics (Think Gramedia, Paperclip, JBL, Sony Centre, Xiaomi and more). And don't worry about the cash, ATMs and exchange centres are present to ensure you go bag with a ton of things you didn't know you needed.

Hours: 10:00 AM - 10:00 PM
Address:  Jl. Sultan Iskandar Muda, Kebayoran Lama, Jakarta Selatan
5. Plaza Indonesia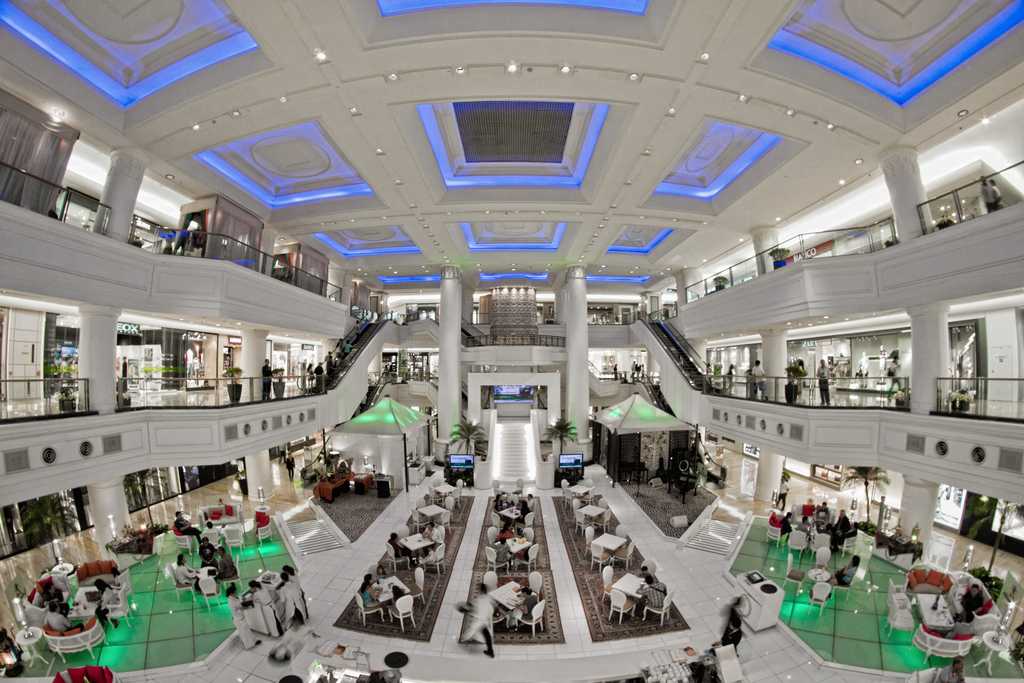 Home to the first Starbucks outlet in Indonesia, Plaza Indonesia has been drawing crowds since the 90s. Apart from international luxury brands such as Stella McCartney and Versace, this mall is a great option for taking home some high-quality batiks. House of Obin, Batik Keris and Butik Iwan Tirta are national brands that you must check out while shopping here. For antiques, you can head onto Sesotya, while Sari Ratu offers some tasty local tidbits to munch on your way back. The newly opened restaurant Khung promises to serve you Asian delicacies with a twist. Plaza Indonesia truly is one of the crowd favourites when it comes to malls in Jakarta. 

Hours: 10:00 AM - 10:00 PM
Address: Jl M.H. Thamrin, Kav. 28-30, Central Jakarta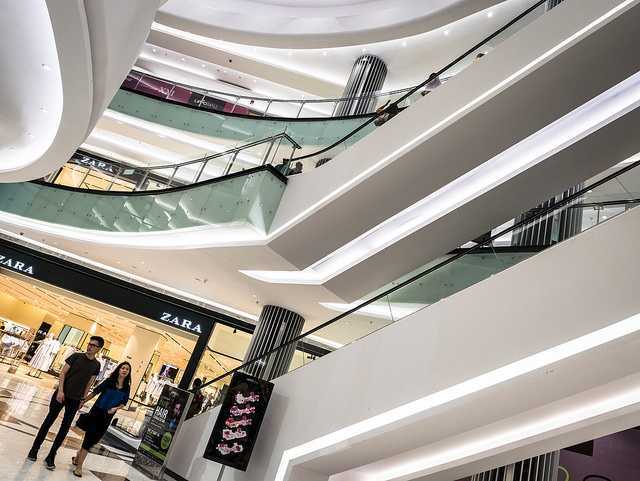 Lippo Mall Puri is located at St. Moritz in West Jakarta. It belongs to the Lippo mall franchise, catering to many national and international brands. A fairly spacious mall and a beautiful interior, it attracts people of all age and walks of life. There are many entertainment options including a Deluxe Cinema XXI and it offers a diverse range of restaurants servings up a delicious range of cuisines, from Western to pan-Asian.
Hours
: 10:00 AM - 10:00 PM
Address
: Jalan Puri Indah Raya Blok U1, RT.3/RW.2, Kembangan Sel., Kembangan, Kota Jakarta Barat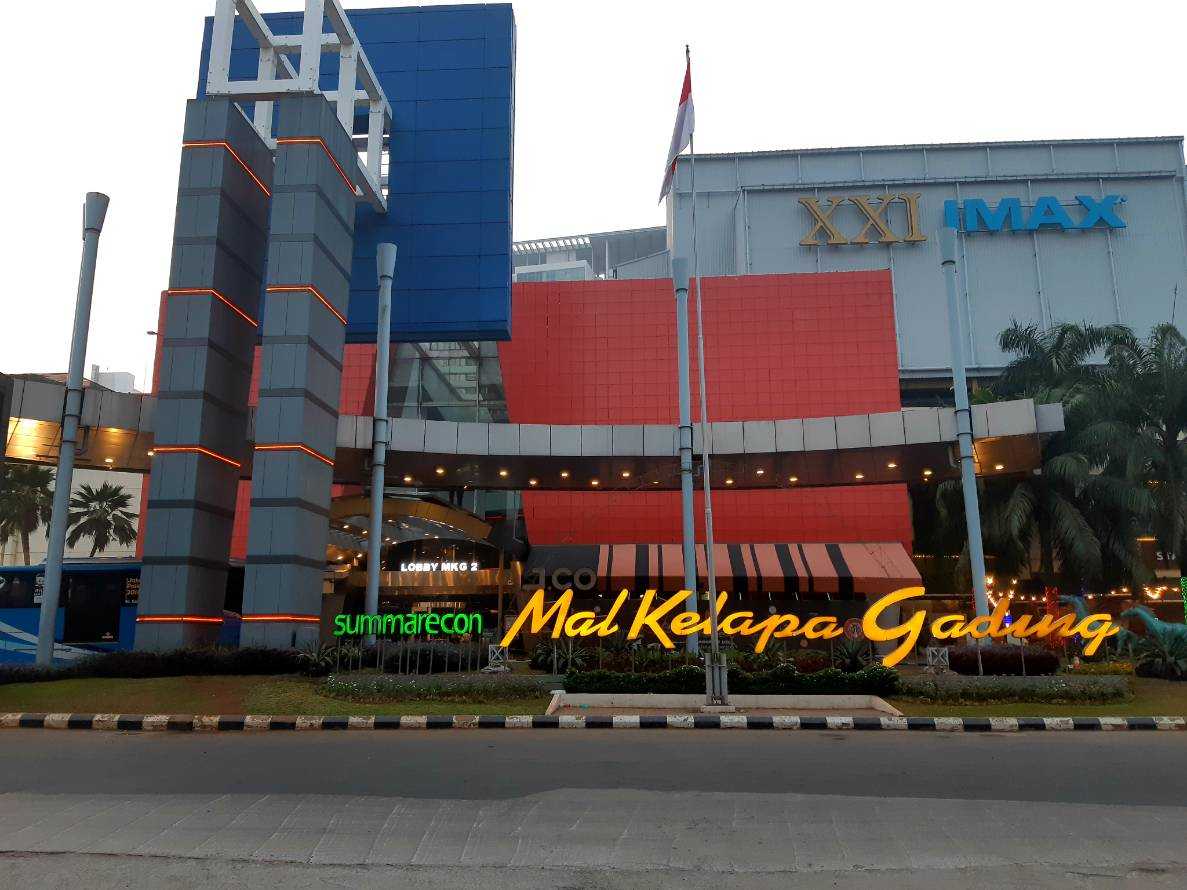 When it comes to entertainment and shopping malls in Jakarta, the Kelapa Gading Mall is the answer. Stretching over an area of 150,000 square meters, this is one of the largest malls of Indonesia and an omnipresent tourist spot for you irrespective of whether you want to go shopping, hang out over food or watch the recently launched movie. The Kelapa Gading Mall also frequently organizes different types of events within its premises for the general public. So, do make sure to include the Kelapa Gading Mall in your bucket list while visiting the city of Jakarta. Even if you don't want to buy anything from the Mall, the shimmer and atmosphere of the place are definitely going to entertain you a lot!

Hours: 10:00 AM - 10:00 PM
Address:  Jalan bulevar kelapa gading Blok M, RT.13/RW.18, Klp. Gading Tim., Klp. Gading, Kota Jkt Utara, Daerah Khusus Ibukota Jakarta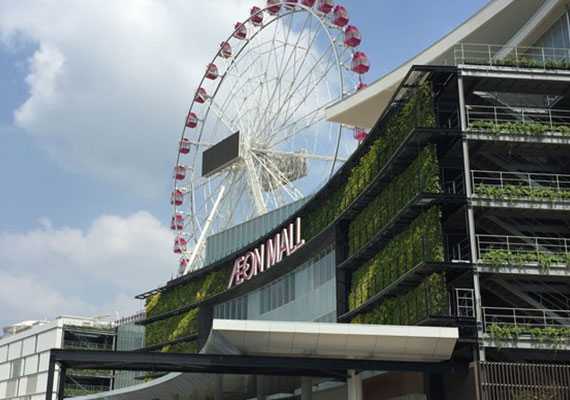 Aeon Mall is a fairly recent mall located in Bekasi, loaded with Japanese clothing brands and food stalls. You will also find many standard brands from Indonesia and exciting games for children at the arcade. The main highlights of this mall is the giant Ferris wheel on top of the mall, a unique feature of the complex that attracts a lot of crowds.
Hours
: 10:00 AM - 10:00 PM
Address:
 l. Jkt Garden City, RT.1/RW.6, Cakung Tim., Cakung, Kota Jakarta Timur, Daerah Khusus Ibukota Jakarta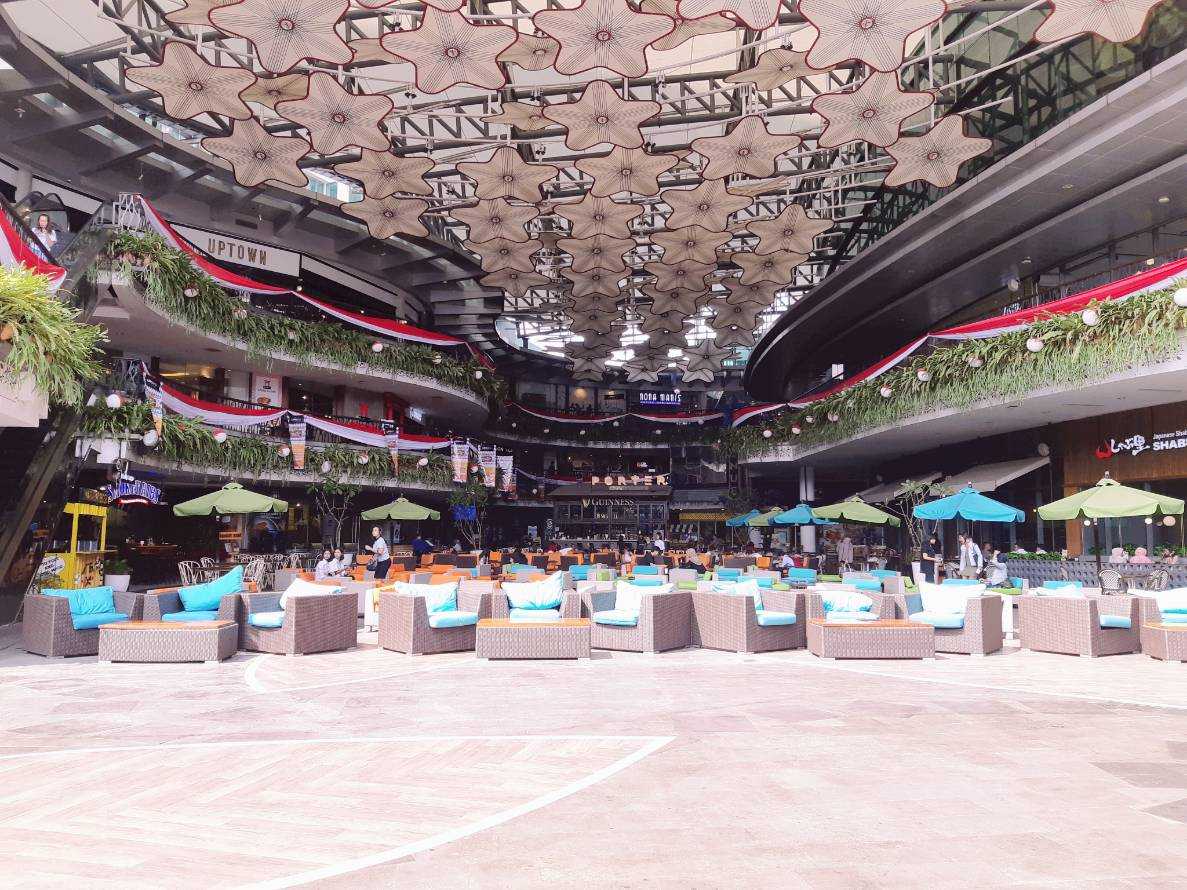 Mall Lippo Kemang Village is a three-storeyed mall in Jakarta consisting of a big supermarket, many clothing and accessory brands, and play areas for children. It is a spacious and clean mall with a modern design situated at a convenient location. Saturday nights bring some smooth live music which is something that must be attended when in Jakarta.

Hours: 10:00 AM - 10:00 PM
Address: Jalan Pangeran Antasari 36 Mampang Prapatan, Kby. Baru, Daerah Khusus Ibukota Jakarta  
Cover these six malls in Jakarta and you would be well on your way to becoming an expert on shopping in the city, not to mention the complete wardrobe upgrade bound to happen with it. Just beware the Jakarta traffic, or you'll end up killing time in the back of a taxi instead. It's best to get out early and beat the rush so that you have maximum time to shop. Mall hopping in the capital city is made even more convenient with the tourist cards that many malls offer. These cards are valid for a short period of time - about a week or two - and provide a special discount to those with a Non - Indonesian passport. There are discounts, variety and quality - do you really need more incentive to shop?