Goa
! Just one tiny word and we feel all the butterflies in the world, there's a shine in our eyes and excitement in our hearts. Goa has been one of the top holiday destinations in
India
. It presents a few of the best beaches in the country, hence a paradise for beach lovers and a haven for young travellers. It is a perfect blend of leisure and adventure and attracts all types of travellers. Right from honeymooners, backpackers, college students, foreigners, hippie-trance lovers, solo travellers to adventure junkies, you'll find places that will suit all of them in Goa. 
Other than all the great activities, food and nature that is offered here, Goa is also preferred because it is very affordable for all sorts of budgets. And hostels are the best option for a low-priced stay in Goa. There are plenty of hostels from various price range and we have shortlisted a few of the best hostels in Goa, starting from just Rs 199! Yes, you read it right.
We got your covered for your next budget trip to Goa. Go, check out this list of hostels in Goa:
1. Dreams Hostels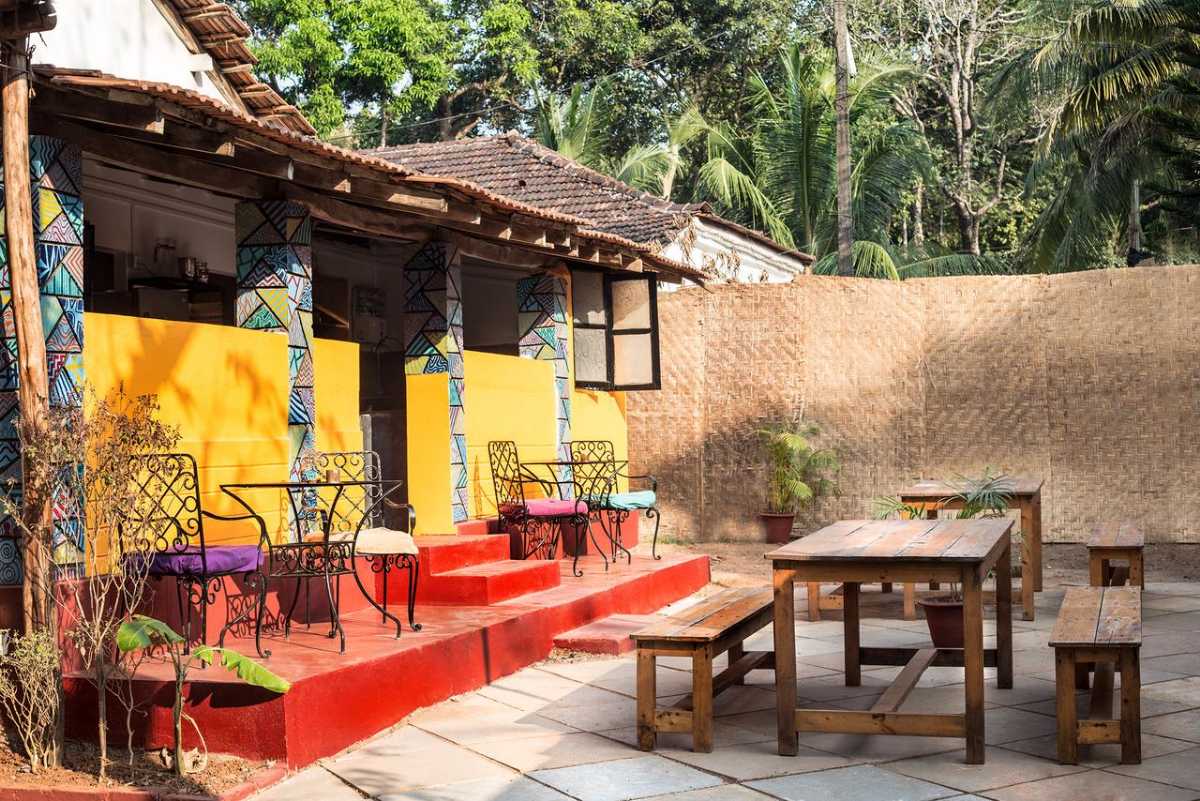 The first choice of many solo travellers, Dreams Hostel takes you into a  bohemian world. Boho aesthetics and unconventional design and surrounded by coconut trees, every room in the hostel gives you cosiest vibes ever. This colourful hostel brings the best of Goa to you at cheap prices.
Address: 500(1), Opposite Garden Villa Restaurant, Vagator Beach Road, Anjuna
Cost for One Night: INR 350 
Distance from Goa: 68 KM
Book This Hostel
2. Sturmfrei Hostel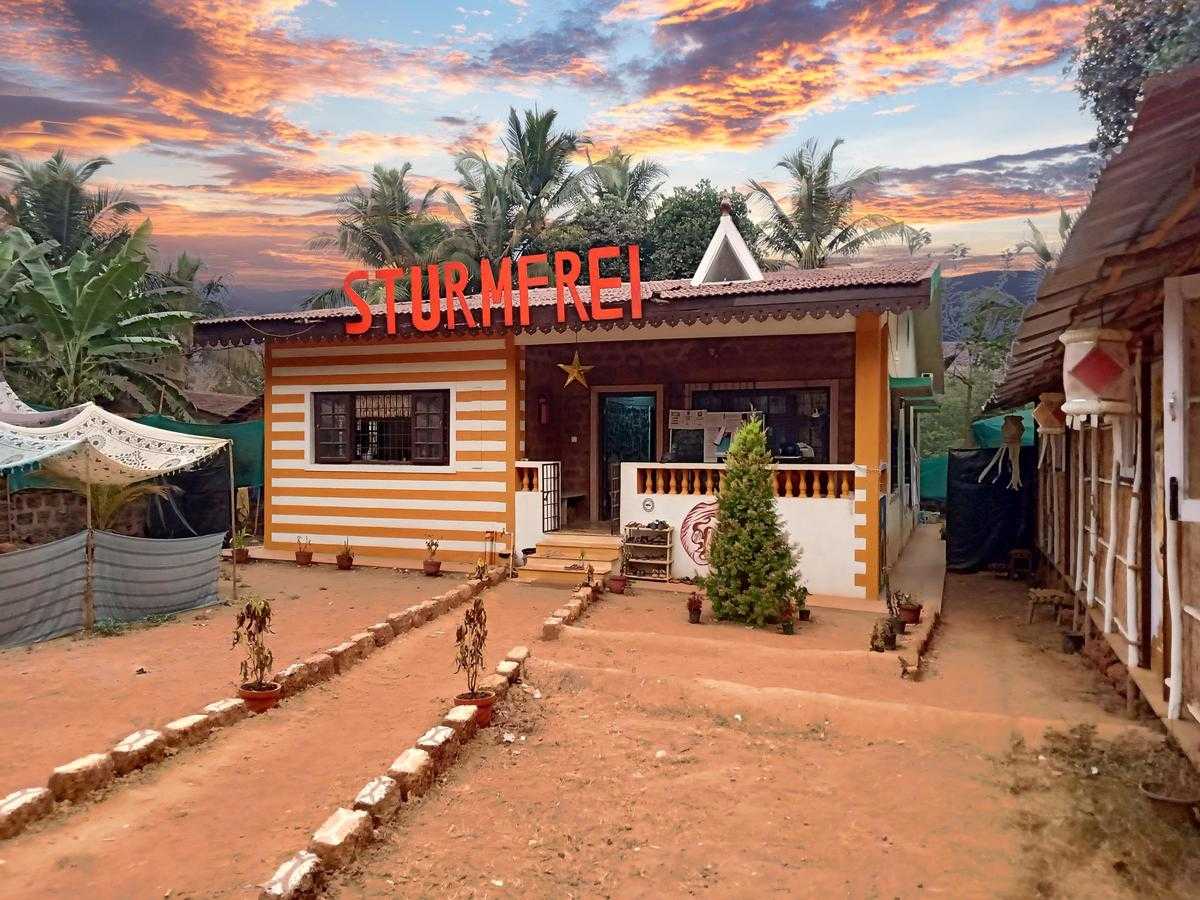 Sturmfrei Hostel is well prepared to take care of their guest in every way possible. Availing number of services and facilities for the starting price of INR 249 only. it offers hygienic rooms, an engaging lounge area, a bar, smoking rooms, many breakfast options and facilities like free wi-fi, clothes ironing and paid airport transport. Book your beds right away!
Address: H. No. 167/2, Zhor Vaddo, Bardez Near St. Anthony's Hospital, Vagator
Cost for One Night: INR 249
Distance from Goa: 67 KM
Book This Hostel
3. JUNGLE by thehostelcrowd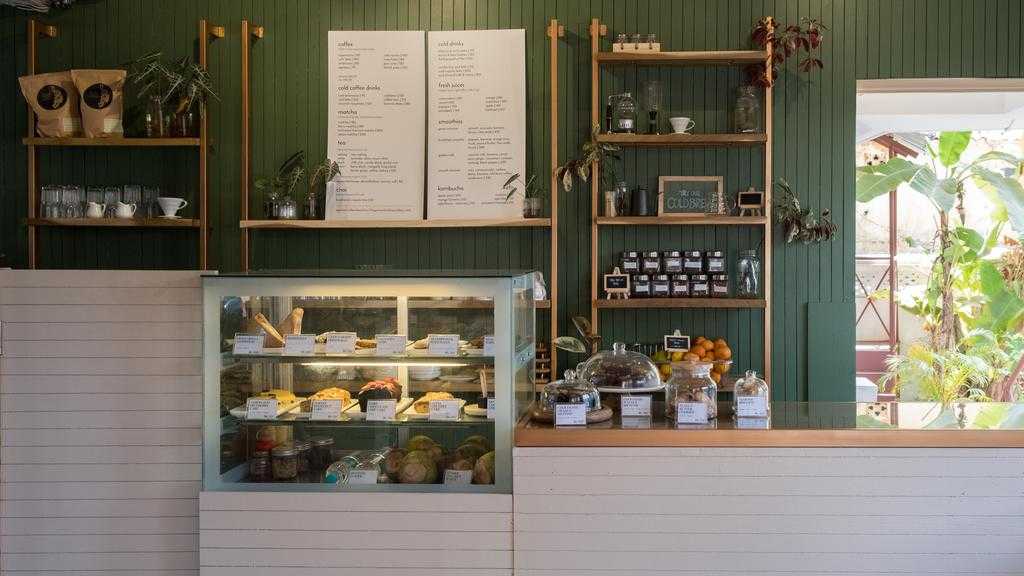 Jungle by thehostelcrowd is one of the unique hostels in Goa. Unlike other hippie and rustic hostels, this hostel has very calming and peaceful, all-white interiors. They present a little Portuguese history to their guests. It is a great place to chill amidst lots of greenery, spend some time relaxing by the pool and indulge in great food and drinks at their cafe and bar shack. Book your stay at this beautiful hostel now.
Address: 486, Vagator Beach Rd, Coutinho Vaddo, Vagator 
Cost for One Night: INR 450
Distance from Goa: 67 km
Book This Hostel
4. Woke Hostel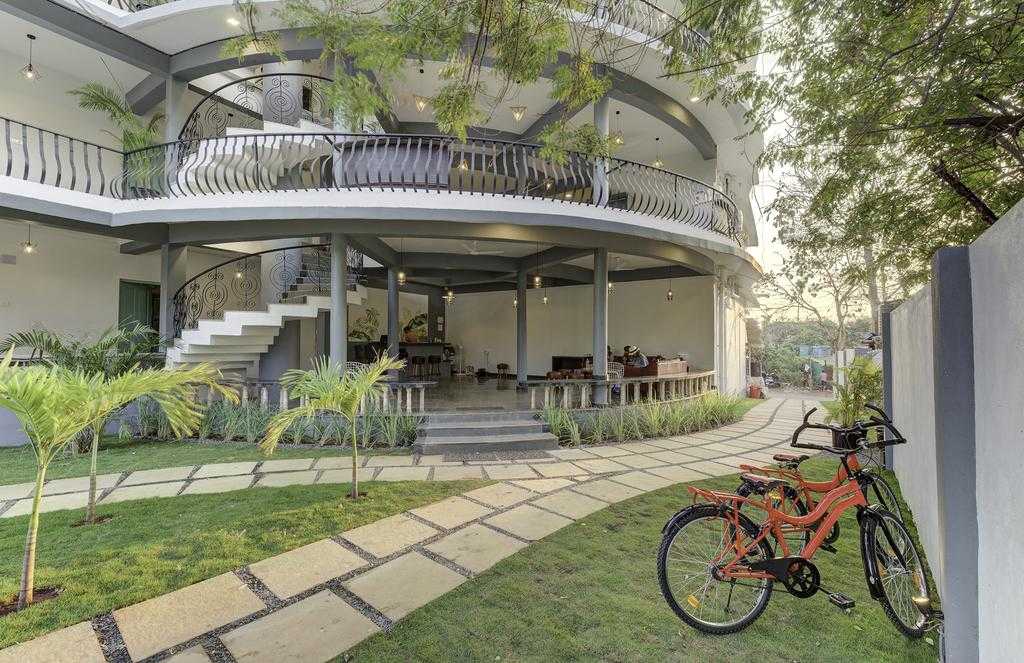 Woke hostel offers an array of facilities to their guests. This sea-facing hostel is famous for its modern interiors and cool vibes. An all grey-white structure avails a huge swimming pool, enough for all your friends to dive in together, private rooms and shared bunk beds, and free wifi. They welcome only adults. 
Address: 191/2 Morjim Ashvem Road, New Wada, Morjim
Cost for One Night: INR 446 
Distance from Goa: 63 KM
Book This Hostel
5. Red Door Hostel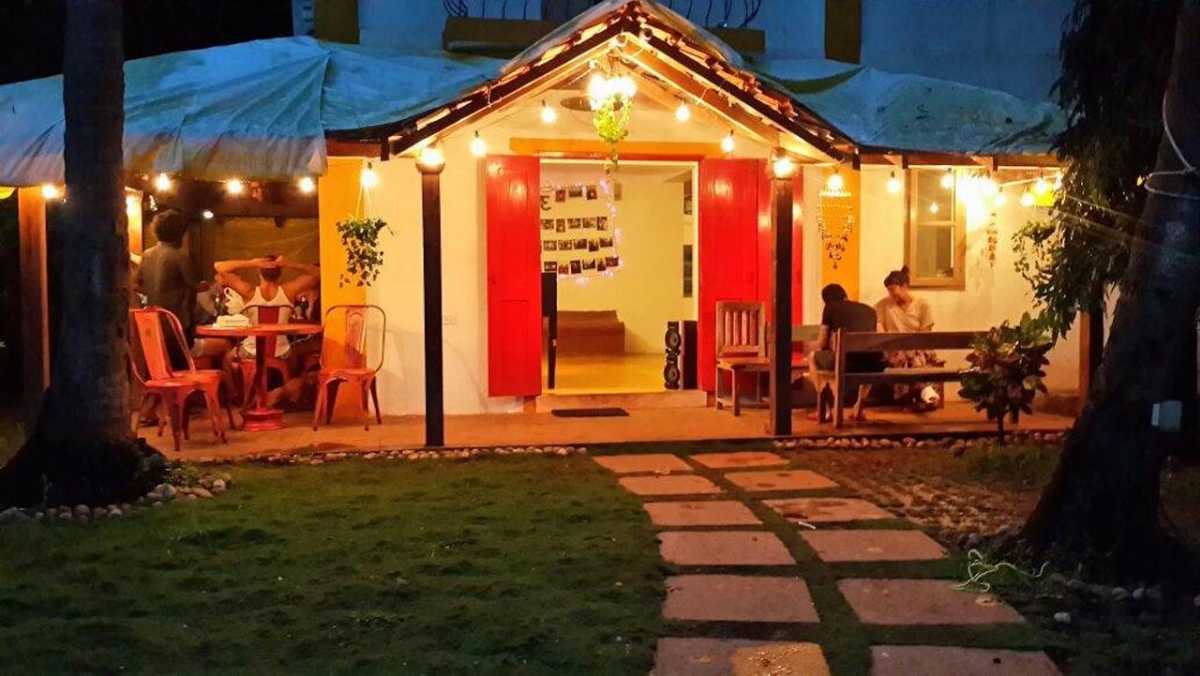 Red Door hostel is yet another example of value for money. Air-conditioned rooms, welcoming and helpful staff, attractive decor and lots of fun things to do, hence this hostel is adored by solo travellers. The nearest beach is
Anjuna beach
that is only 500 m away from the hostel. It is majorly preferred for its accessibility and super low prices.
Address: 651/4, D Mello Vaddo, Dmello Vaddo, Anjuna  
Cost for One Night: INR 446
Distance from Goa: 68 km
Book This Hostel
6. Pappi Chulo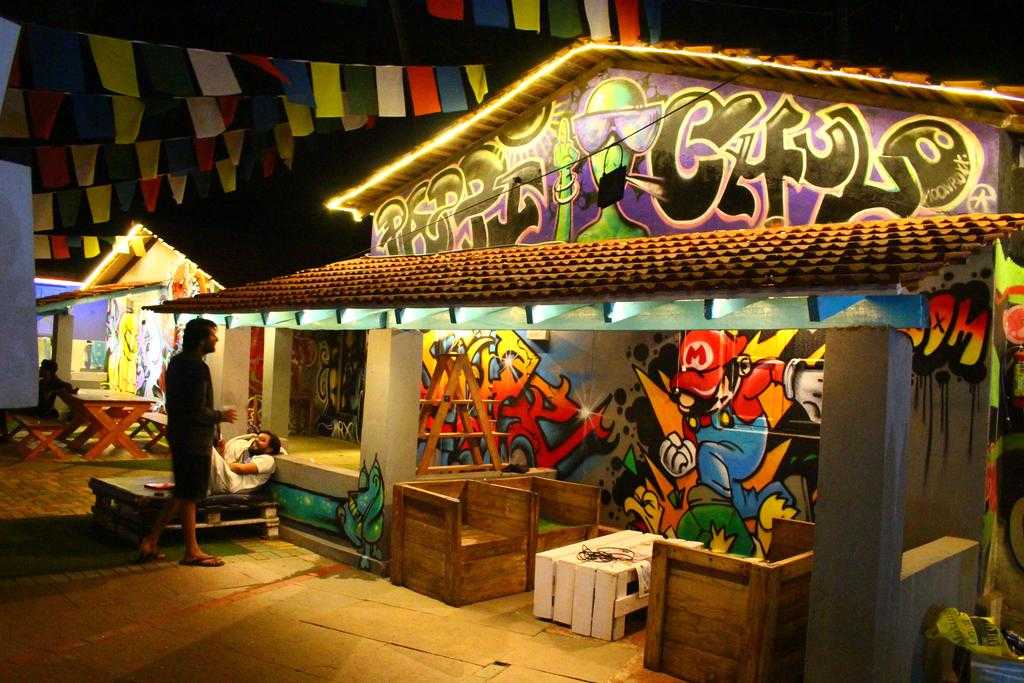 Famous among foreigners and couples, Pappi Chulo offers the best at the most affordable prices in Goa. Starting at INR 249 only, this hostel is a perfect choice for any budget traveller. Great rooms, entertaining common space, mouth-watering food and friendly strangers are a part of this great pocket-friendly deal. Book now!
Address: Ozran Beach Rd, Vagator
Cost for One Night: INR 249
Distance from Goa: 68 kmWestern Edge Hostel Goa
Book This Hostel
 7. Water Edge Hostel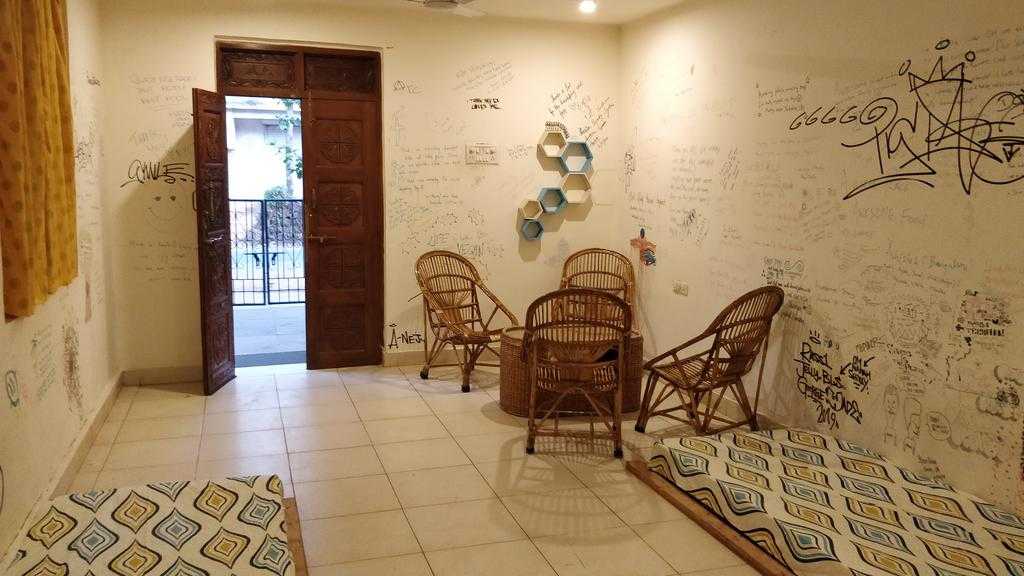 If you're into adventure and outdoor activities, Western Edge Hostel could be the best hostel in Goa for you. Right from the outdoor swimming pool, poolside seating, air-conditioned shared as well as private rooms, garden area, 24-hour reception and all the necessary amenities, they offer all at very reasonable prices. 
Address: 64 Dongrim Nuvem, Mojorda Beach Road Opp Tata Motors Showroom 
Cost for One Night: INR 350
Distance from Goa: 35 km
Book This Hostel
8. Aerostel Goa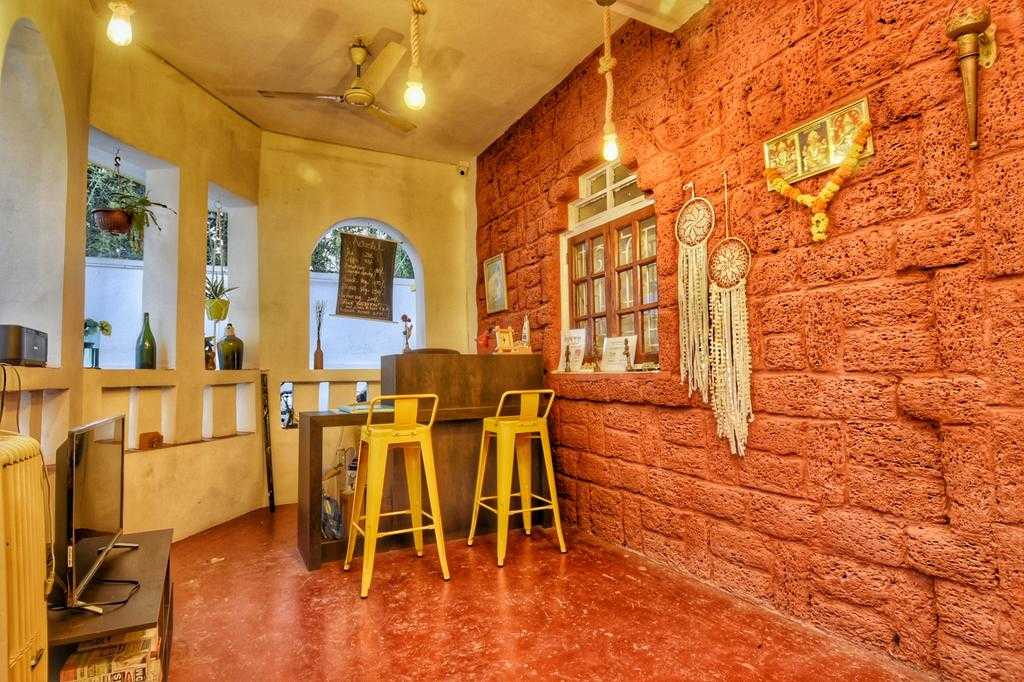 Aerostel is like a hive for backpackers and solo travellers, known for its comfortable and homely vibes. A great option for digital nomads as they offer free WiFi. You can spend the best time chatting with your friends in the chillout area, enjoying different dishes from their All Day Cafe. They offer many facilities like laundry, personal lockers and female-only dorms. If you are into table tennis, air hockey or BBQ & movie nights, you sure are going to be busy all day!
Address: House no-2/201 Naikawaddo Opp KFC, Behind Hotel Calangute Towers, Calangute
Cost for One Night: INR 450

Distance from Goa: 62 km
Book This Hostel
9. MOG by Rainbow Lining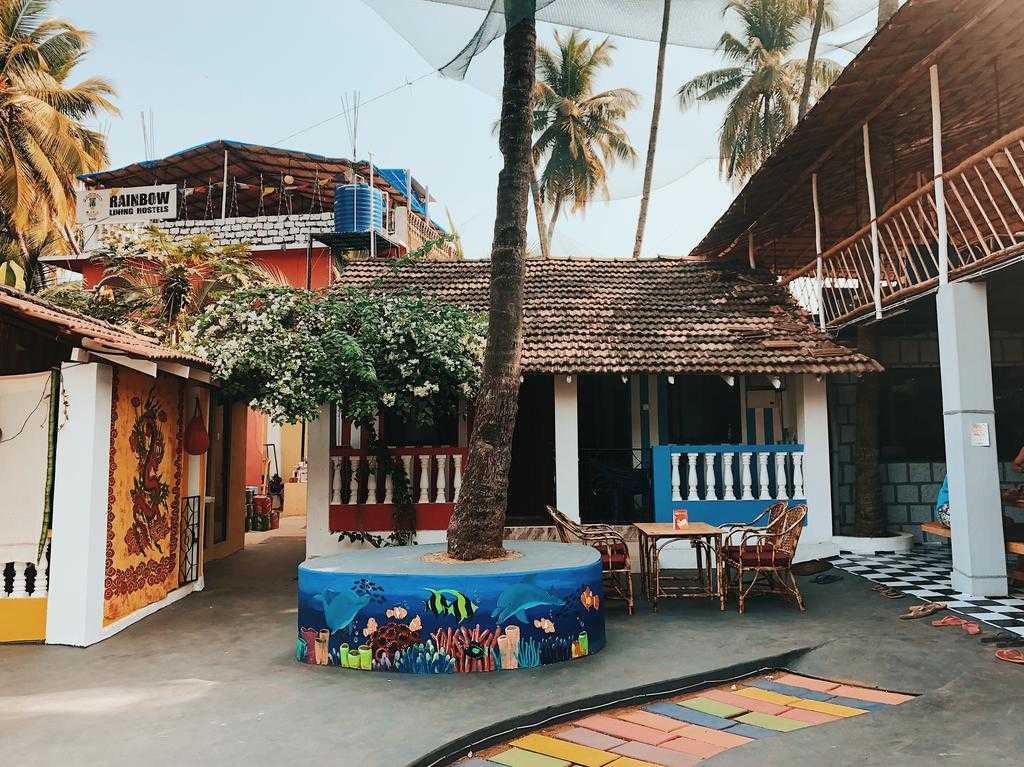 MOG by Rainbow Lining is yet another great hostel for travellers in Goa. All their rooms are an independent structure with clay roof tiles and have its balcony. This colourful hostel has an in-house restaurant and bar with a total party vibe and the best area of the hostel. If you are looking for a laid back and chilled day along with enjoying drinks and great food, this is a place you!
Address: 75, Ourem Rd, Mohanbagh, Palolem, Canacona 
Cost for One Night: INR 900
Distance from Goa: 50 km
Book This Hostel
10. ImagiNation - Artists' Hostel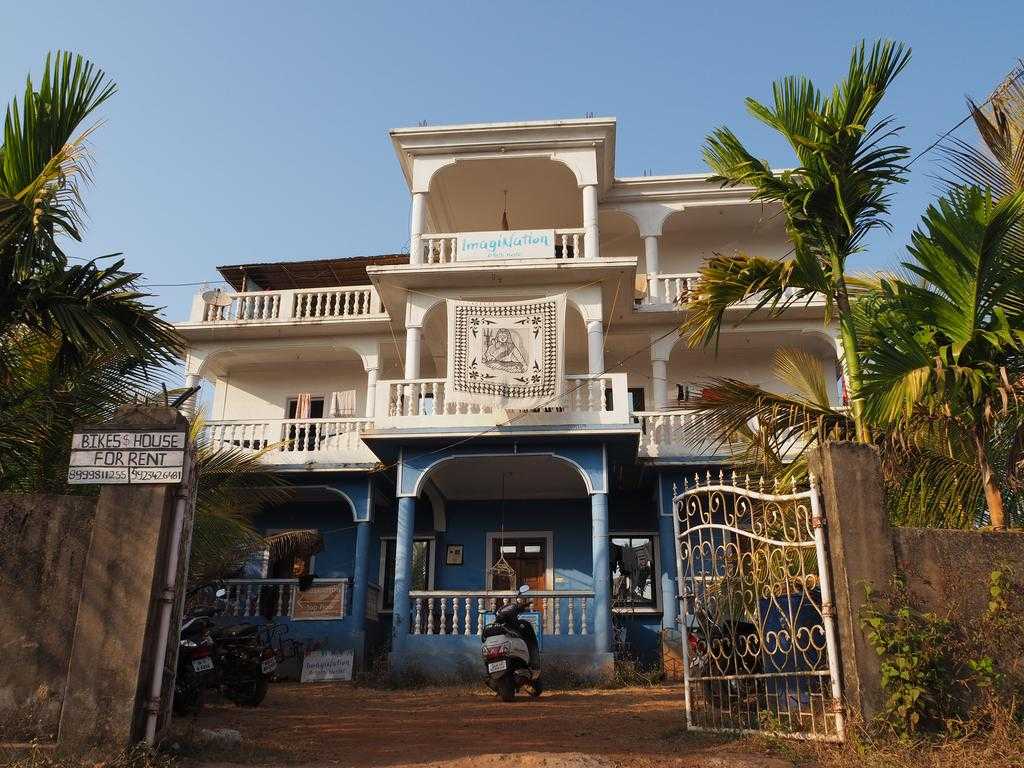 A hub for travelling artists, ImagiNation - Artists' Hostel presents the best ever accommodation options for their guests. Best ever but why? Because it gives all the freedom to express yourself through your art. Everyone from musicians, painters, sculptors, etc. stay here. This hostel is known for its community vibes and guests finding like-minded fellow travellers. On top of all this, it provides all the necessary amenities and gives utmost importance to hygiene. 
Address: House No.460, Madhlawada, Pernem Road, Arambol 
Cost for One Night: INR 400
Distance from Goa: 86 km
Book This Hostel
11. The Yuppi Hippi Female Hostel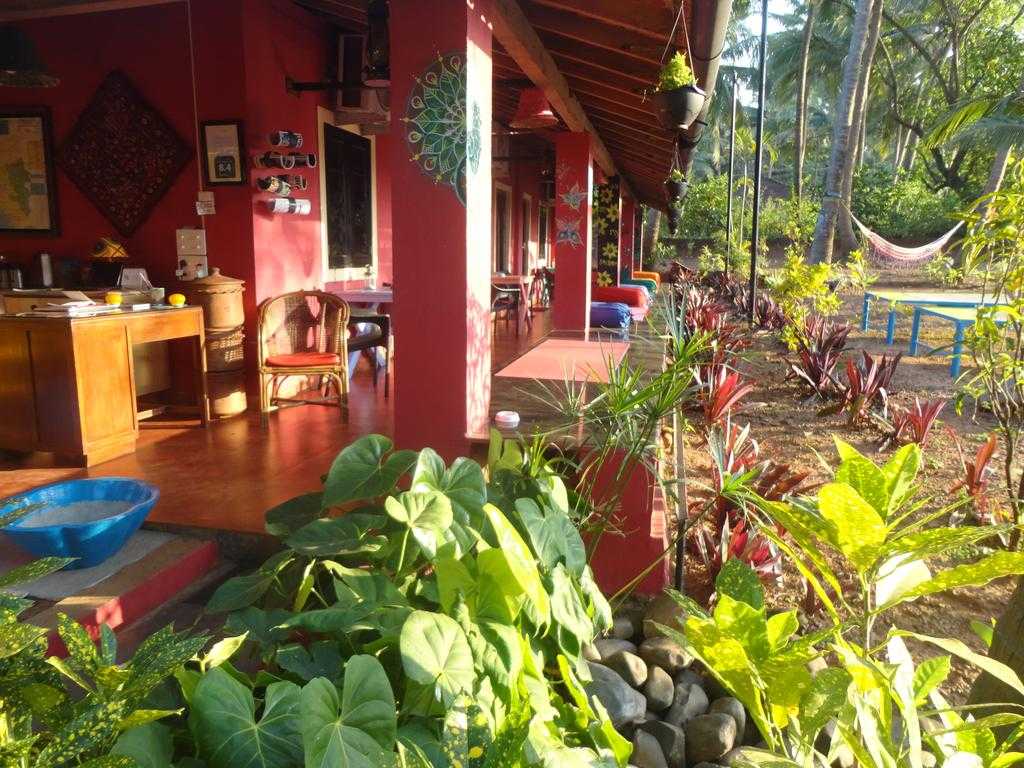 The Yuppi Hippi Female hostel is ladies only hostel located at Anjuna, Goa. At this sea-facing hostel, girls will enjoy their heart out by either swimming in the sea, shopping the nearest flea market or just chilling in the hammock and soaking the sun. They take very good care of the ladies staying in the hostel and make sure they are welcomed in their room with a pair of slippers and hair dryers, just in case they forgot to carry their own.
Address: Near Curlie's Beach Shack, Monteiro Vaddo, Anjuna  
Cost for One Night: INR 480
Distance from Goa: 69 km
Book This Hostel
12. Hashtag Rooms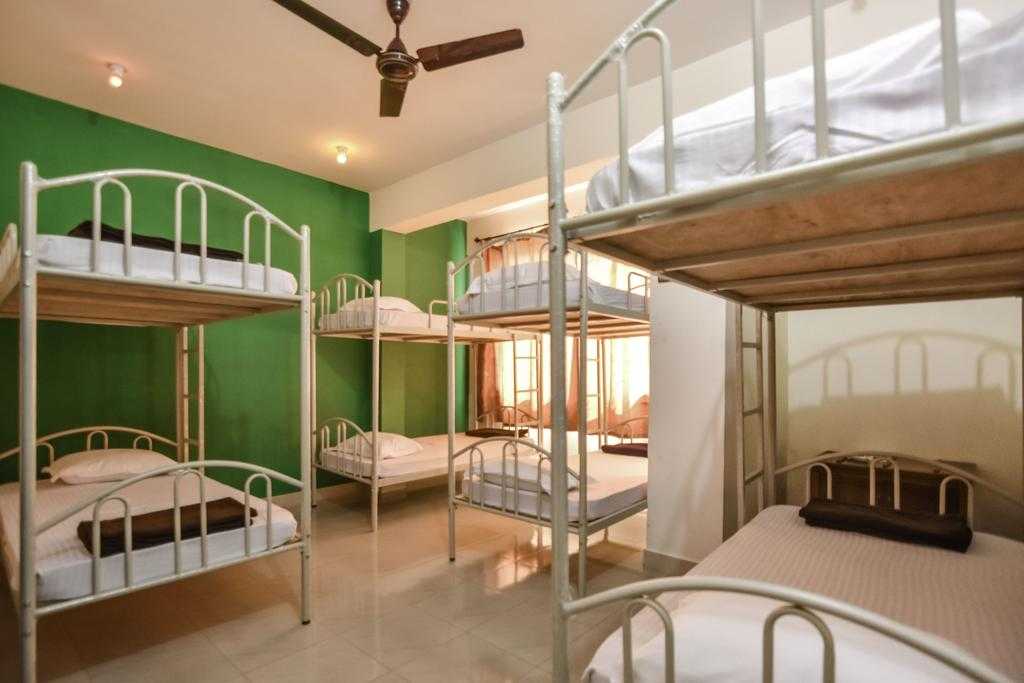 Hashtag rooms are located at a mere distance of 100 m from
Calangute beach
and make one of the easily accessible hostels in Goa. Packed with all the modern amenities, free parking, continental breakfast and paid transport to the nearest airport, this hostel is easily chosen by all types of travellers. Guests stayed here gush about their hospitality and cooperative staff. 
Address: 1/234A, Gauravaddo, Calangute
Cost for One Night: INR 249
Distance from Goa: 69 km
Book This Hostel
13. Footloose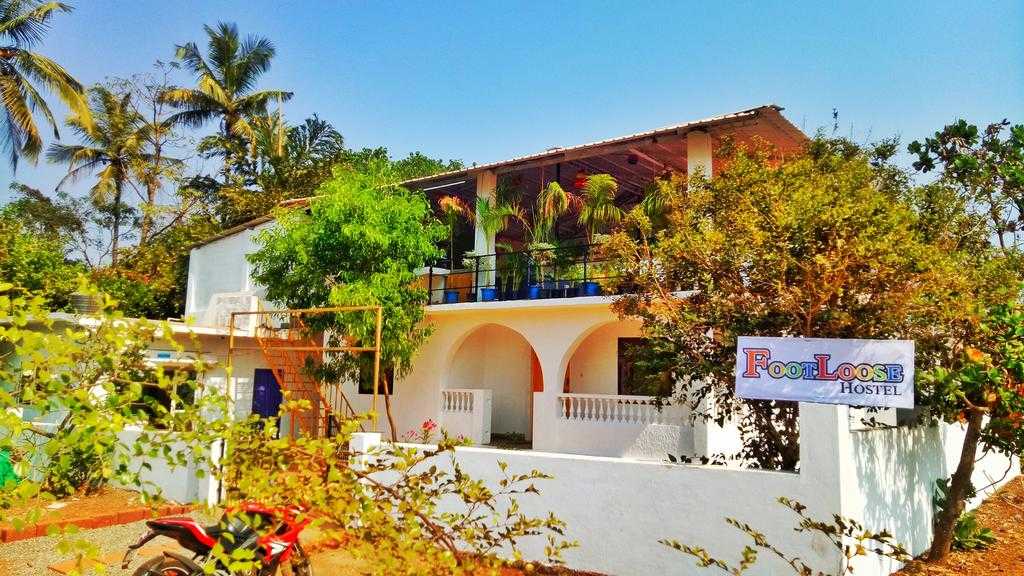 Footloose is one of the hostels that keeps up with all the needs of their guests. Situated at Vagator, there is a lot of scope of outdoor as well as indoor activities. If you want to relax after all that watersports or hours of hiking and have a beer, or just want to hang out with your friends having chats of your lifetime, you are at the right place. It is the best option for students and travellers on a tight budget as they offer beds for the lowest of all, that is starting from INR 199. 
Address: House No-640/4, Little Vagator, Near Hilltop, Anjuna 
Cost for One Night: INR 199
Distance from Goa: 68 km
Book This Hostel
We hope this list will help you to choose the right hostel that meets all your requirements and goes super easy on your pocket and you plan your goa trip as soon as possible. 
Let us know in the comments which were your favourite hostel from this list and planning to stay.