The sound of food of Mangalore brings fish in mind and trust us, there's nothing fishy about that. But along with the mainstream seafood of the region, street food in Mangalore is undeniably epicurean. The mixed aromas of food from across the country are any day highlighted by the exclusivity of the state that could be found elsewhere, but wouldn't be the same.
Here are the best street food in Mangalore that you must try if you are already there or planning a trip.

1. Gassi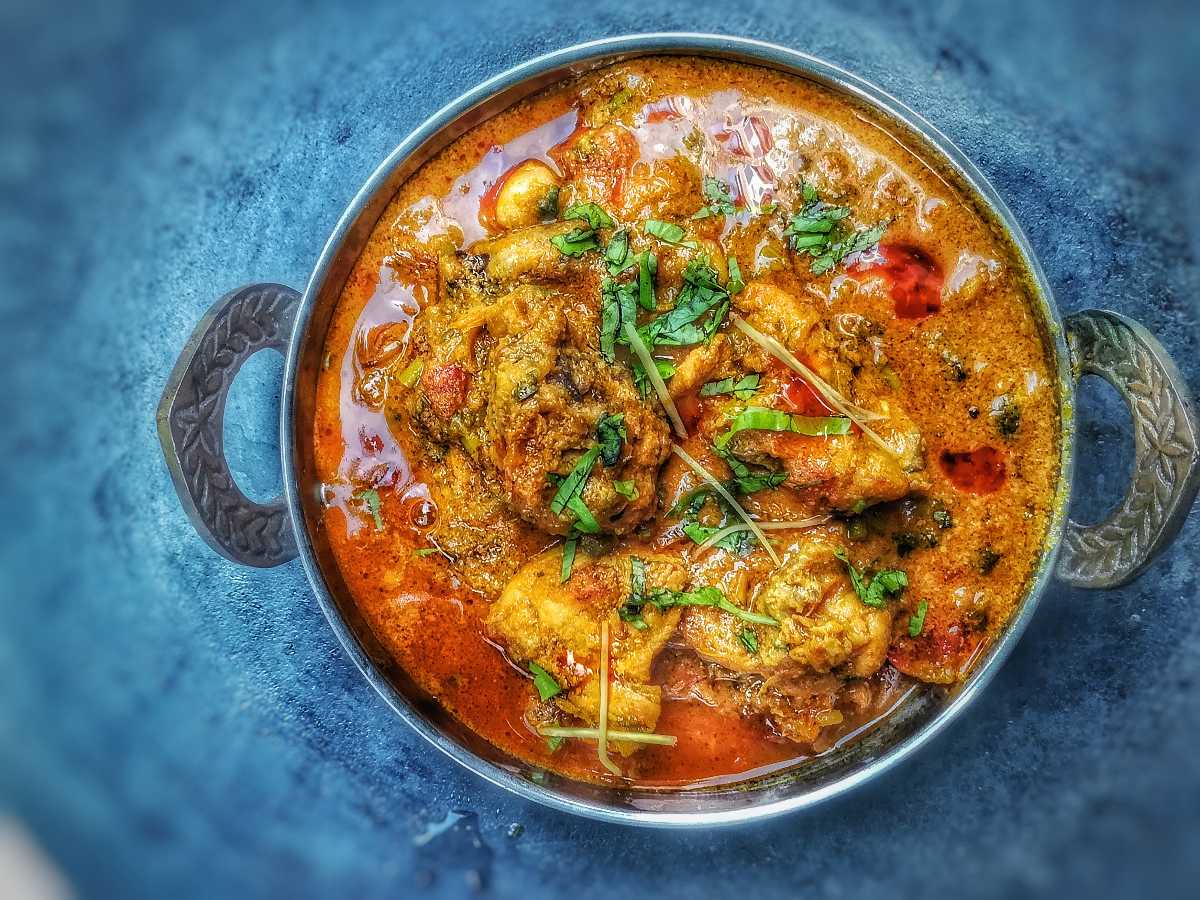 May the list begin with a mandatory dedication to the state. This food of Mangalore is rather a thick coconut-based delight, an all-time local favourite that can be savoured with roti, rice or the traditional neer dosa or Korri roti (a combination of crispy wafer-like flattened bread made from boiled rice and chicken curry). The gassi is prepared with a variety of ingredients as its central delicacy, such as kori (chicken) gassi, channa dal (chickpeas) gassi, meen (fish) gassi, paneer (cottage cheese) gassi.
Best Places for Gassi: Machali and Maharaja
2. Goli Bajji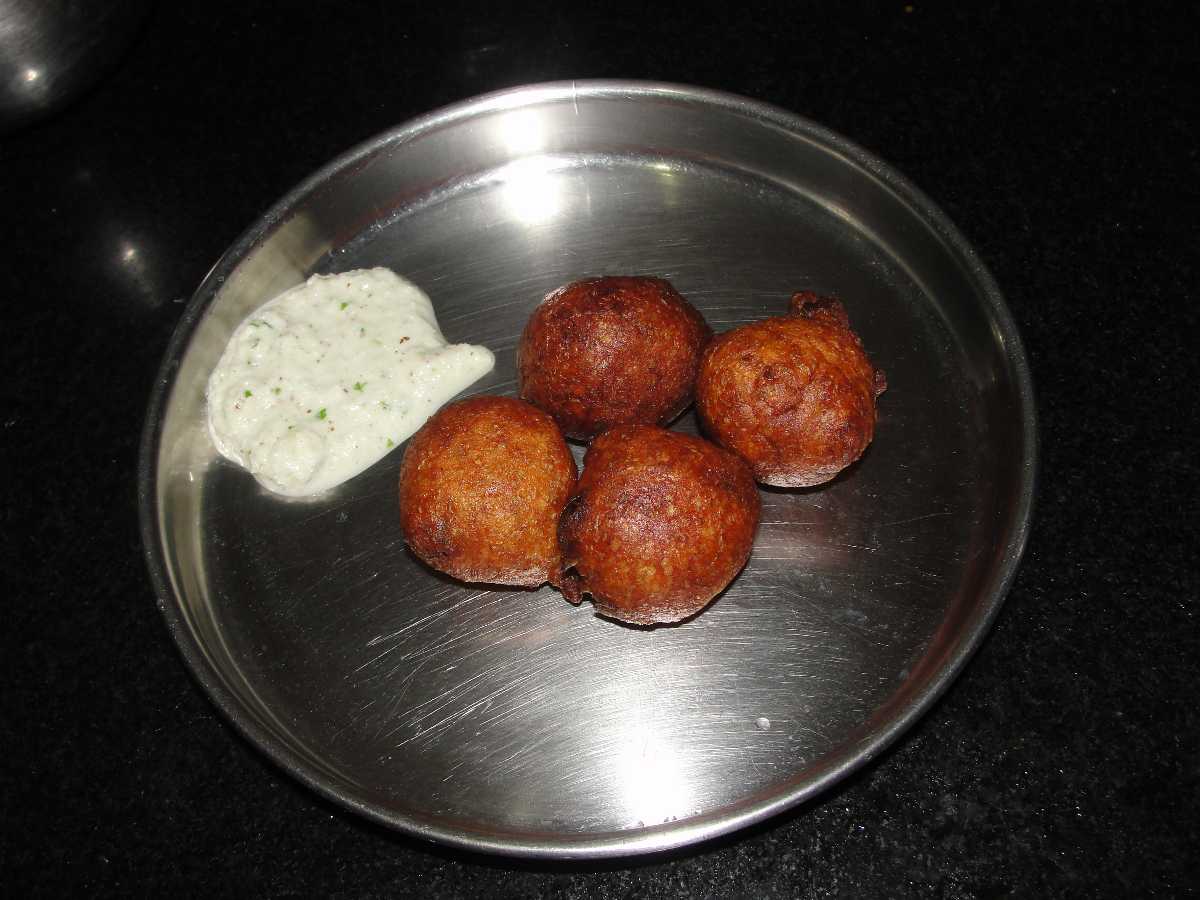 If you are looking for the perfect snack handpicked from the street food of Mangalore, then the Goli bajji is your taste! This perfect evening snack is a sweet and sourish, plain soft bun that can either be eaten plain or with chutney. It is primarily made with maida (flour) and curd and further fried to add to its crispy and golden brown flavour. Also known as Mangalore Bonda, Goli bajji or Goli baje, it makes a great winter snack or a savoury on a rainy evening.
Best Places for Goli Bhajji: Mitra Samaj, Udupi, Karnataka.
3. Korri Roti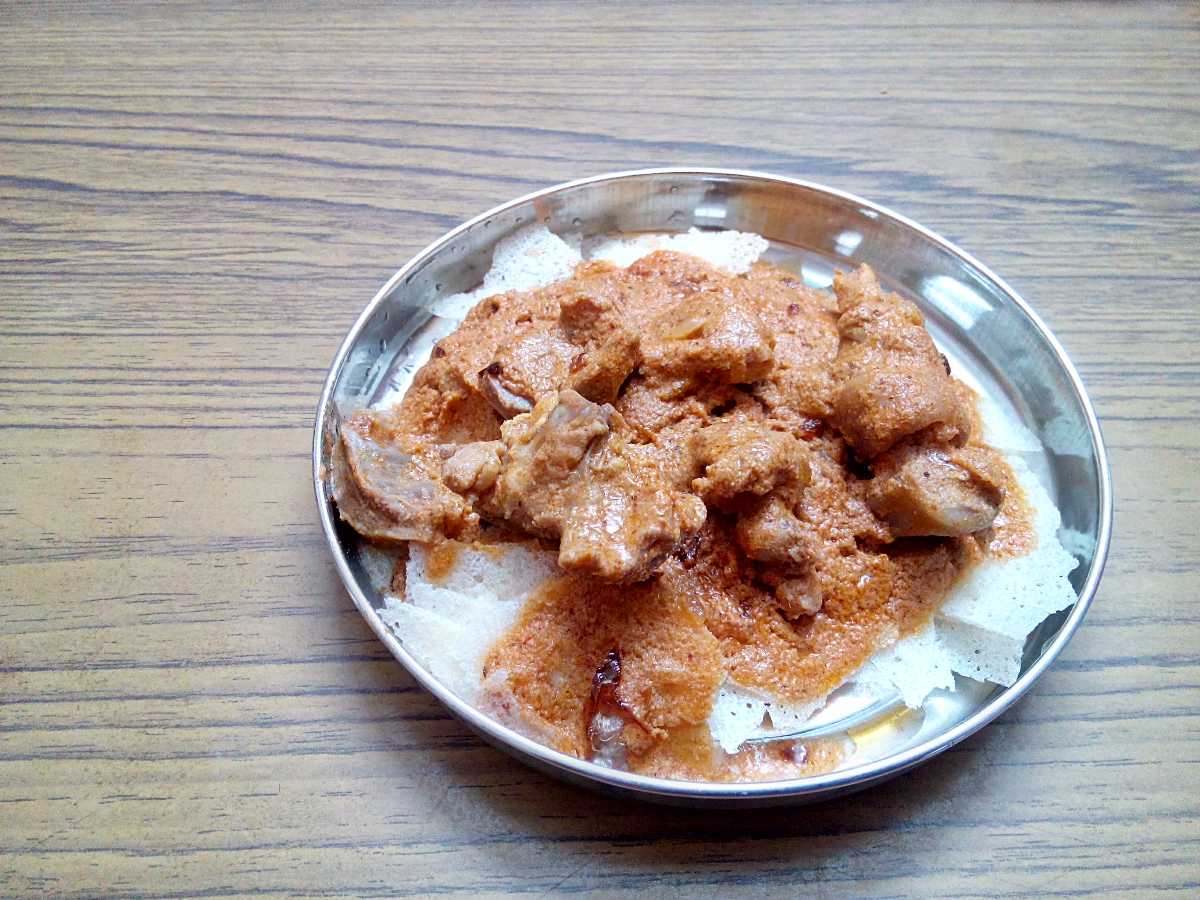 Korri roti or Chicken curry and fried wafers is another Mangalorean food, although mainstream, yet adding to the traditional street food of Mangalore marking the exclusivity of this cuisine. The chicken curry is generally made from a red chilly base, hence, maybe a little spicier for those accustomed to bland taste buds and perfect for the spice lovers. The roti is different from the usual roti one would speak of. It is a crispy, flattened wafer kind of bread used to dip in the curry and savour.
Best Place For Korri Roti: Shetty's Korri roti, a restaurant dedicated to the cause!
4. Gujje Podi

This food of Mangalore is a pakoda in other terms, but not the usual pakoda you may have tasted. The Gujje Podi is a jackfruit pakoda, yes, you heard that! Jackfruit fried snack, nope not the jackfruit chips. As unsure as you may seem, the pakoda is that many times good. Another favourite snack of the Mangalorean, this consists of thinly sliced jackfruit pieces dipped in a rich, flavorful batter and deep-fried adding to the crispy and crunchy nature of the pakoda.
Best Place For Gujje Podi: New Tajmahal, Mangalore.
5. Mandakki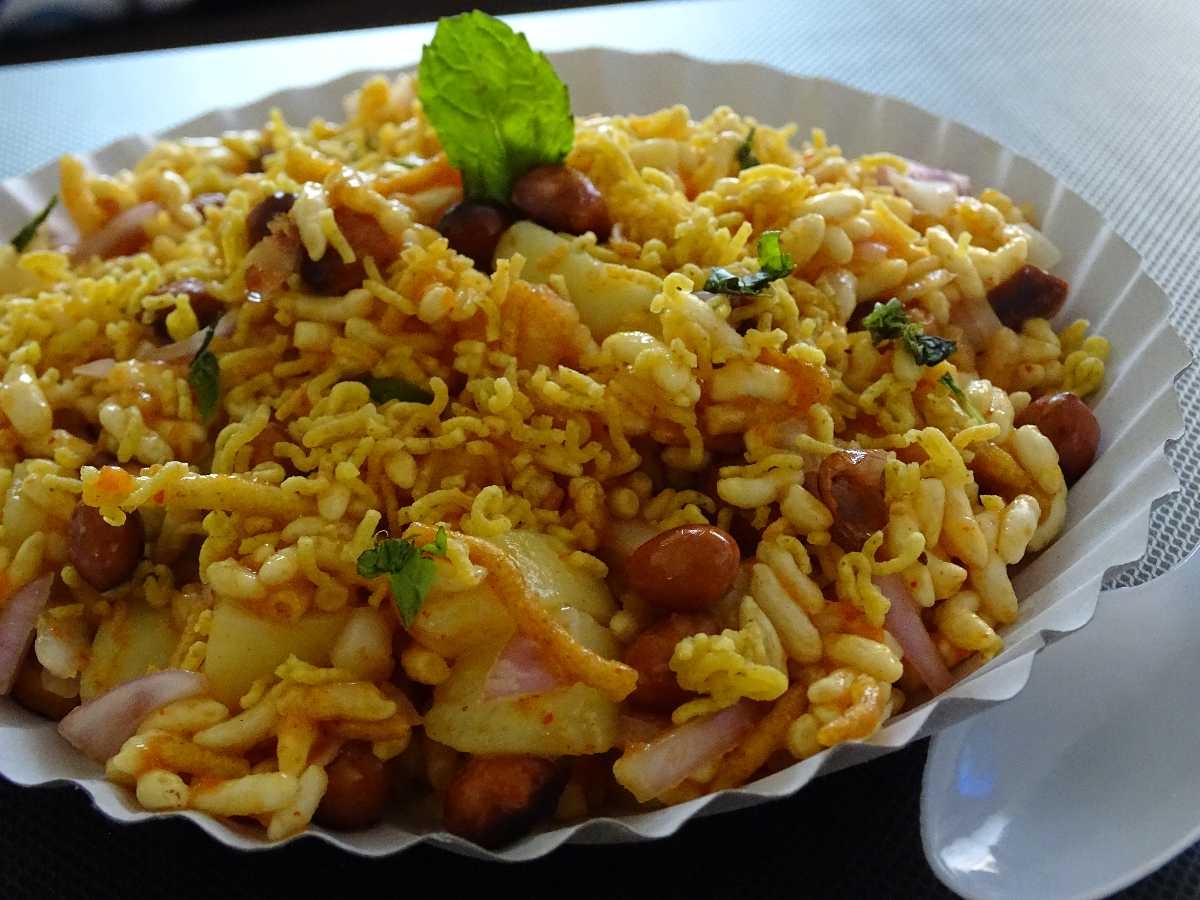 You've seen rice and you've seen puffed rice. What if you could merge the two? Unthinkable? Try the Mangalorean Mandakki and it would force you to think twice! This is a famous and cultural street food of Mangalore that consists of veggies, cooked puffed rice, masala and all the good things life has to offer. Grab a cup of chai (tea) and savour this Mangalorean food, hopefully, while nature is pouring outside your window!
You could find this snack at almost any chat shop in Mangalore and more so, people prefer to make it themselves and be a little more creative with their ingredients!
6. Kadale Manoli


A famous festive dish, the kadale manoli is usually prepared during south Indian festivals such as Ganesh Chaturthi. Although an exclusive dish, it is a must try to those who touch Mangalorean grounds. Literally translated, the kadale manoli means chickpeas (kadale) and ivy gourd (manoli). This beautiful saffron mixture can be eaten either with a side such as rice or dosa and can be eaten just by the dish itself.
Families usually prepare this dish at home, the recipe is pretty simple and in case you bump into your Mangalorean friend the next time, demand for this savoury! A friend in food is definitely a friend in need!
7. Samosa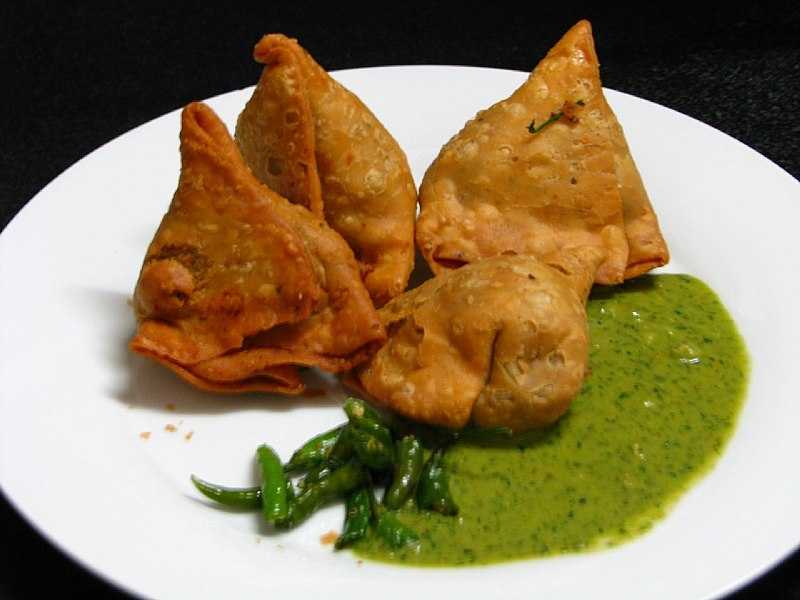 This spicy snack, though not staple to the region, is still considered to be one of the best food in Mangalore. The crispy covering made of flour is deep-fried in oil, with a savoury filling of potatoes, peas, onions, lentils and various spices to further boost its taste. It's a quintessential Indian delicacy served best with a side of chutney and a cup of hot chai (tea).
8. Seer Fish Masala Fry

Mangalorean seer fish masala fry is one of those spicy dishes that will definitely make you want to lick your plate clean. The masala paste coating the fish is undertoned with spicy and sour flavours and the fish fried enough to leave its skin crispy. Contrary to the crisp covering, the flesh inside is moist and juicy. This dish bursts with flavours as the spices gives out such a striking aroma and flavour that it is irresistible to one.
9. Omelette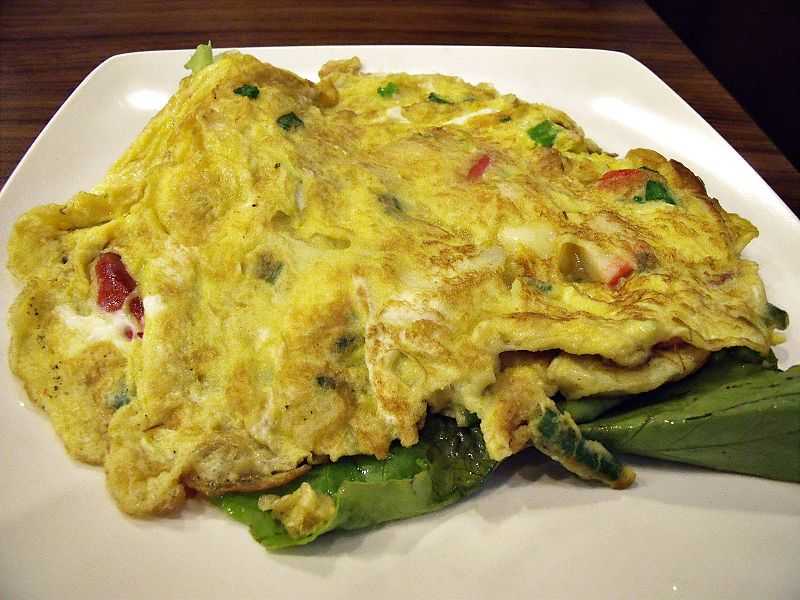 This is a dish common to all as it has a universally plain taste. However, in Mangalore, varieties are common such as cheese omelette, masala omelette, masala cheese omelette and more, giving this bland meal a more exotic taste. Ingredients such as tomatoes, chillies, onions, black pepper, cheese, etc are used to give it a unique tinge. Also, in Mangalore, the omelette is often said out loud with the adjoining words bhandary in tow. This household shop has been successful to be deemed synonymous to the dish as it is Mangalore's best-kept gem.
10. Chicken Ghee Roast

A popular food of Mangalore, the origin of Chicken Ghee Roast roots back to a small town called Kundapur. This sizzling red dish with tangy and spicy flavours seeping out of every bite is a must-have in Mangalore. The unique thing about the dish is that its spices are roasted in ghee to attain a rich classic flavour. The homemade spices are accompanied by ingredients like coconut, curry leaves and pepper influenced by the flavours of South India.
11. Kerala Parotta

This layered flatbread, exotic street food of Mangalore is a must-try for all the food lovers. Made with key ingredients like eggs, maida and milk, it brings out a rich doughy flavour. Available with a side of different types of curries it is elegant in taste.
12. Badam Milk

This cool drink perfect for a summer day is a classic in Mangalore. Made with exotic spices like saffron and different dry fruits, this milk gives out a delicious sweet taste and aroma. In Mangalore, it is also available in different flavours like pistachio.

Which of these food of Mangalore have you tried? Let us know your favourite in the comments below!