Cafe culture is the latest trend of this decade. Cafes are visited by young and old, either to hang out and chat with a group of friends or to sit alone and read in a quiet corner. You get to sit for hours on end and enjoy a delicious meal or just a cup of freshly brewed coffee. The largest city in the state of
Gujarat
,
Ahmedabad
is quick to adapt to this change. There are new and innovating cafes coming up across the city. Here are some of the best cafes in Ahmedabad -
1. Java+ Cafe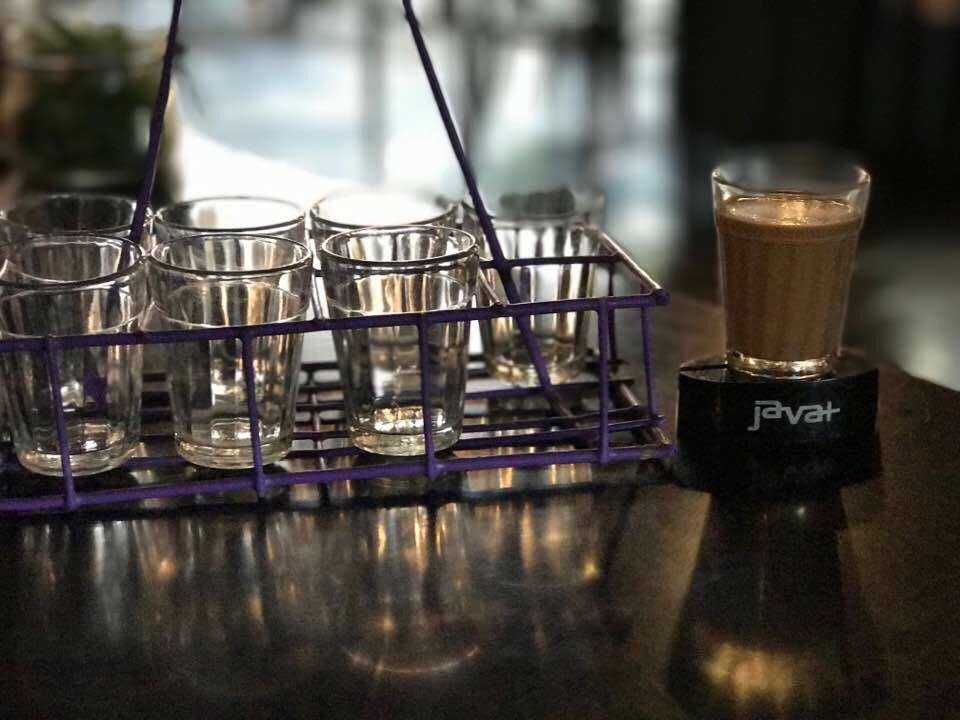 Java+ is a European style cafe by the international hotel group, Marriott. They aim to offer a laid back and relaxing environment in which you can unwind with friends or alone. This ravishing Ahmedabad cafe serves breakfast, lunch and dinner. You can even sit outdoors and order a cup of coffee or one of their various teas from Japan, Sri Lanka and Darjeeling and enjoy the ambience. This is a 24/7 cafe in Ahmedabad.

Must-Try: Hershey's chocolate mudslide, Hot chocolate
Cost for two: INR 1000
Timings: 24 hours
Location: Satellite Road, Courtyard Marriott, Ramdev Nagar
2. MoMo Cafe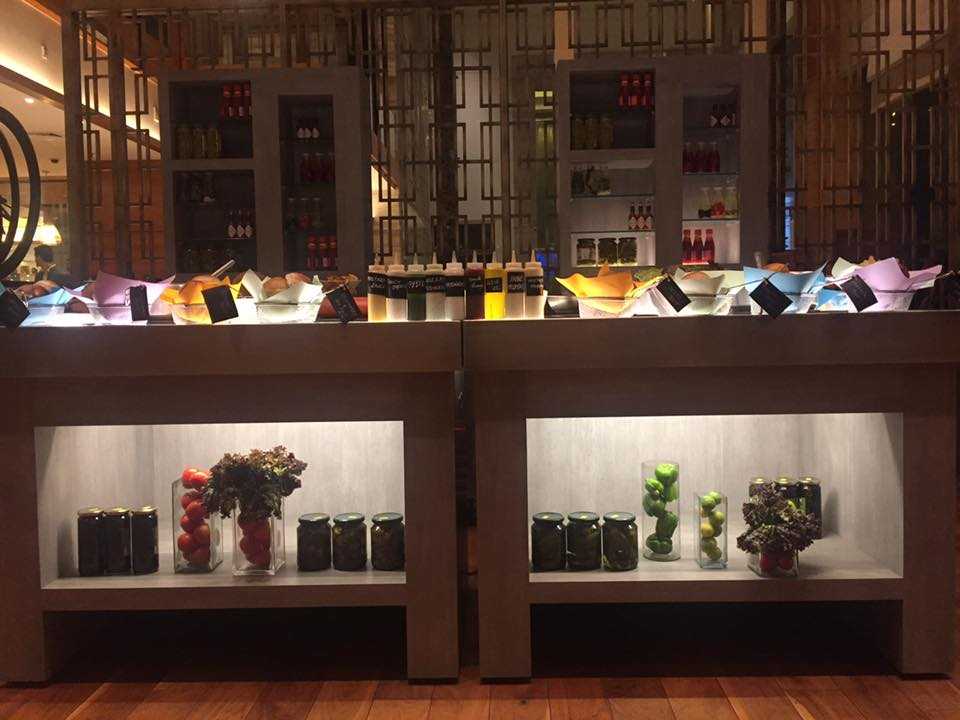 Momo Cafe, an outlet of Courtyard Marriot offers a fine dining experience in buffet style. This restaurant serves Asian, Indian and Continental meals and is best known for its yummy cheesecakes. It also serves great breakfast buffets that begin early in the morning. It is one of the best-rated cafes in Ahmedabad because of its classic interior, co-operative staff and sumptuous delicacies. There is also an outdoor seating area with DJ, live performances, and dance floor. You can also access free WiFi in the cafe. This place is perfect for an exotic lunch and dinner with your family and loved ones. This is a 24/7 cafe in Ahmedabad.
Must-Try:
Noodles, Pasta, Gulab Jamun, and Pizza

Cost for two:
INR 1400
Timings:
24 Hours
Location:
Courtyard by Marriot, Satellite, Ahmedabad
3. The Dark Roast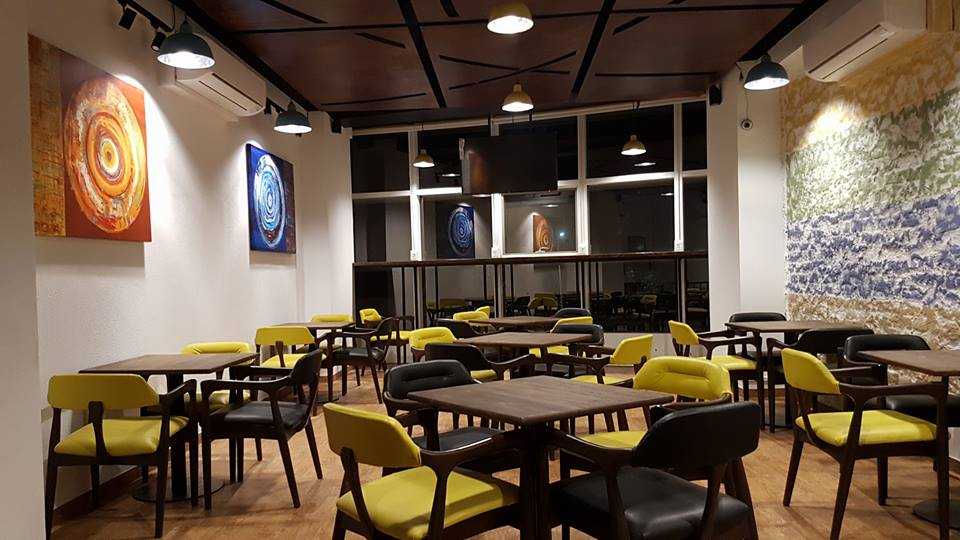 The Dark Roast is a quirky cafe in Ahmedabad with an interesting menu. They serve mouth-watering vegetarian as well as non-vegetarian Italian and fast food. This chic cafe is known to roast the best coffee beans in town. The vibrant ambience makes this place perfect for those chit chat sessions with friends. They also screen live sports to entertain the sports lovers in the city. The best part, it is wheelchair accessible.
Must-Try:
Beetroot and Basil Pizza, Falafel Sandwich and Cheesy Fries

Cost for two:
INR 800
Timings:
10:30 AM to 10:30 PM
Location:
Prahlad Nagar, Beside Nexa Showroom, Ahmedabad
4. Ristretto - Behind the Rods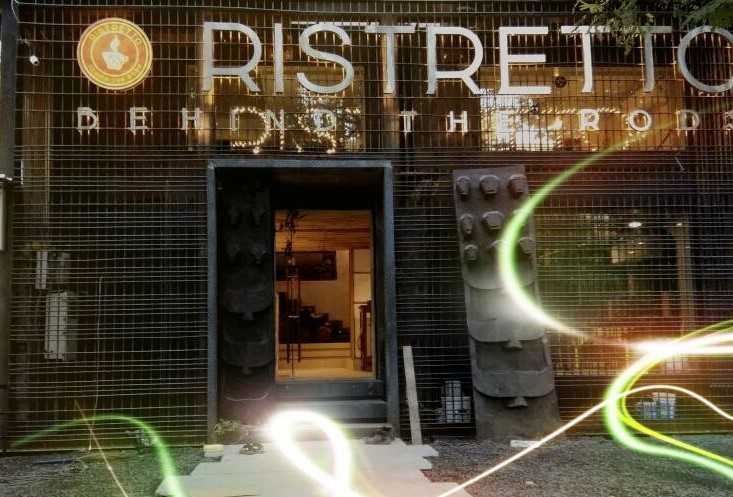 Ristretto is a fairly new cafe in Ahmedabad that opened its doors in 2017. They serve Italian and Mexican cuisine. Friday nights are live music nights. The cafe aims to offer you a place where you can have a gala time with your friends and indulge in conversations over good food.

Must-Try: Mexican hot pot, Li-Ching Man-chow soup
Cost for two: INR 1000
Timings: 11:00 AM to 12:00 PM
Location: B/5 Ground Floor, Maharaja Palace, University Road, Near Vijay Cross Roads, Navrangpura
5. Mocha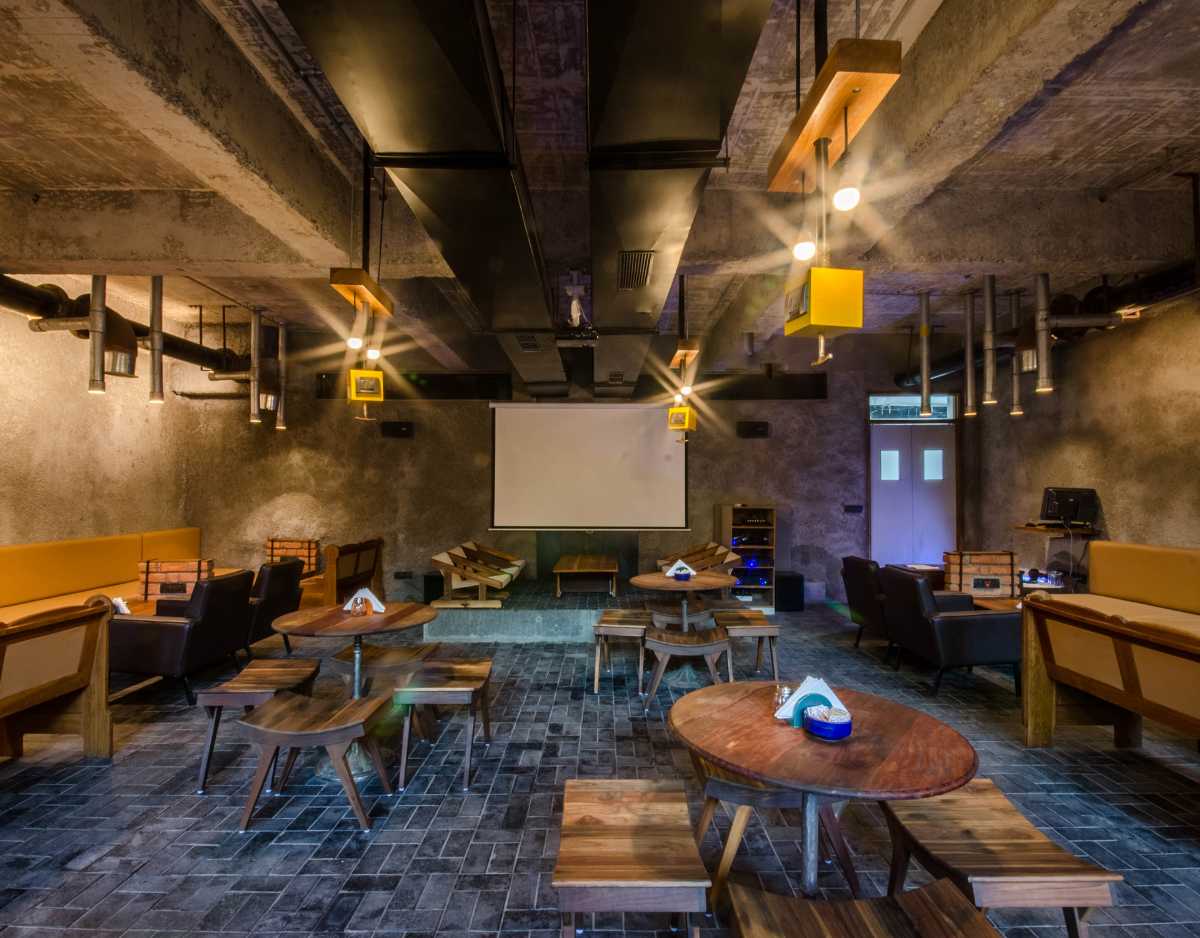 Mocha cafe and bar is a chain of cafes which has two of its outlets in Ahmedabad. They are known for their coffee and their variety of desserts. They also serve pasta, pizza, panini, sizzlers and freshly pressed juices. You can visit this place with a group or alone and enjoy a cup of coffee in the outdoor seating area on a pleasant winter day. The facility has valet parking available as well.

Must-Try: Vertigo, Mocha Lava-Lava
Cost for two: INR 1000
Timings: 11:00 AM to 1:00 AM
Locations: Multiple Locations- Bodakdev, Gulbai Tekra, Infocity
6. Zen Cafe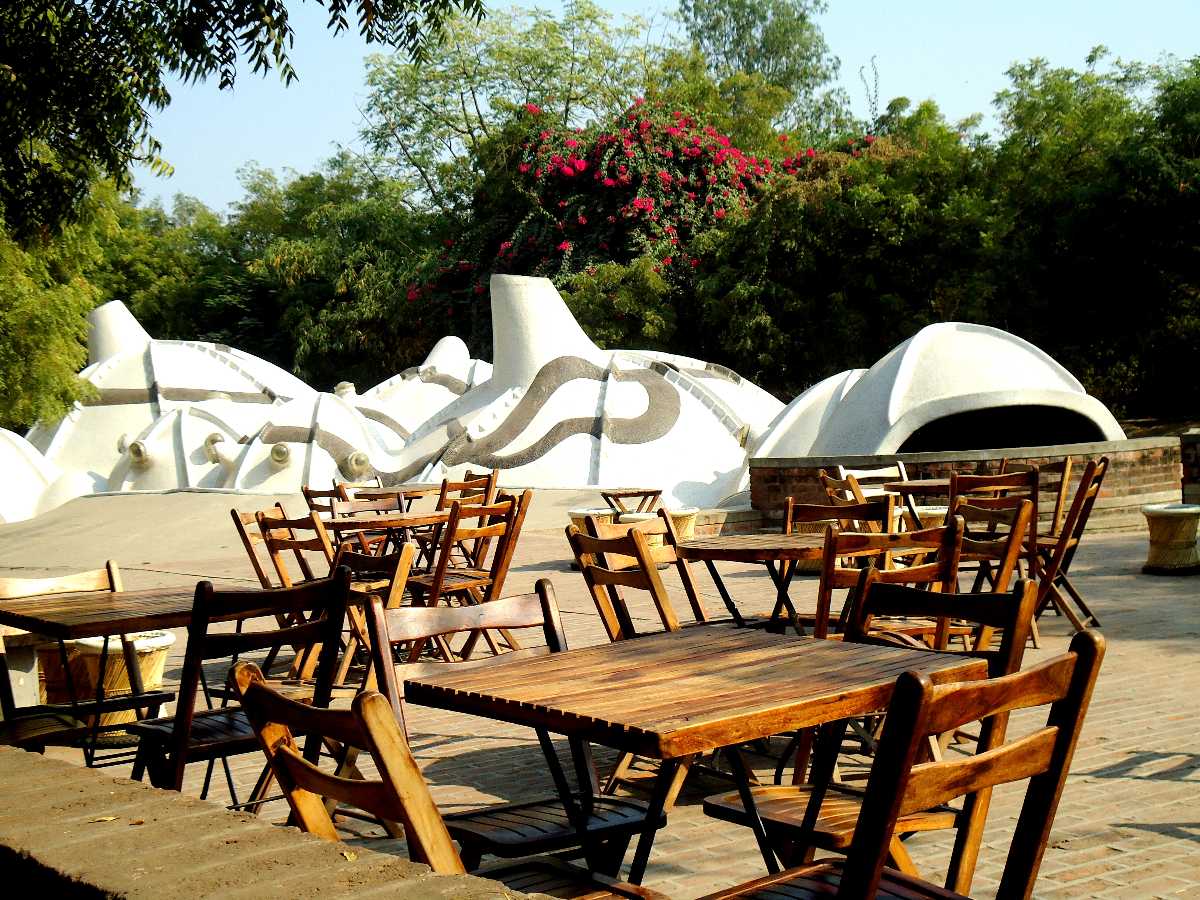 Zen Cafe Ahmedabad has outdoor seating. They offer a serene environment and a great place to unwind from the hectic office life. Here, you can relax and indulge in conversations over a cup of chai. It also consists of a cave which is an underground art gallery, popularly known as 'Amdavad Ni Gufa' which was designed by M.F. Hussain and B.V. Doshi. This pleasant cafe in Ahmedabad offers a wide variety of dishes to choose from like thin-crust pizzas, nachos, quesadillas, and many more. They offer only vegetarian dishes made from fresh ingredients and upon order. They have a small menu, and the beverages like coffee, tea and fresh juices are a must-try.

Must-Try: Watermelon and basil juice
Cost for two: INR 500
Timings: 2:00 PM to 8:30 PM
Locations: Kasturbhai Lalbhai Campus, University Road, University Area, Navrangpur;
TDW, Near Sundervan, Satellite, Ahmedabad;
Across Ahmedabad International School, Bodakdev
7. VarieTea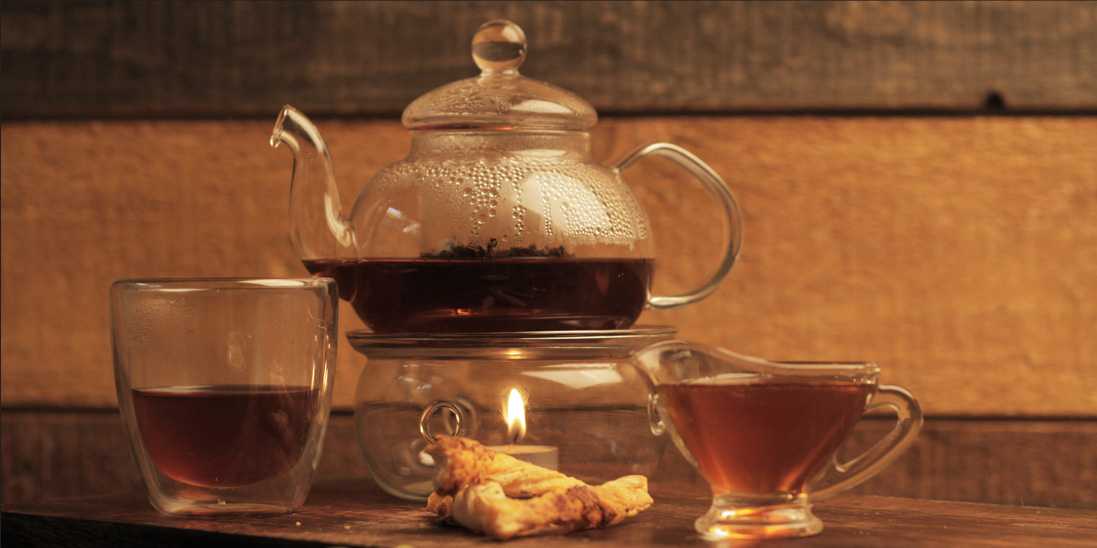 VarieTea, as the name suggests is mainly a tea lounge that has three outlets in Ahmedabad. The cafe serves around 75 variety of chais along with an option to make your tea. These tea are exported from Darjeeling, Assam and also from China, Sri Lanka, and South Africa. You can also choose something from the tea bites category on their menu. They also serve coffee, paninis, sizzlers, sandwiches, pasta and homemade pizza. The seating area is quite spacious, and they also screen matches from time to time.

Must-Try: Tea with bun Maska
Cost for two: INR 600
Timings: 11:00 AM to 11:00 PM
Locations: Two outlets- Prahlad Nagar and Mani Nagar
8. SandwichworkZ - The Fusion Street Cafe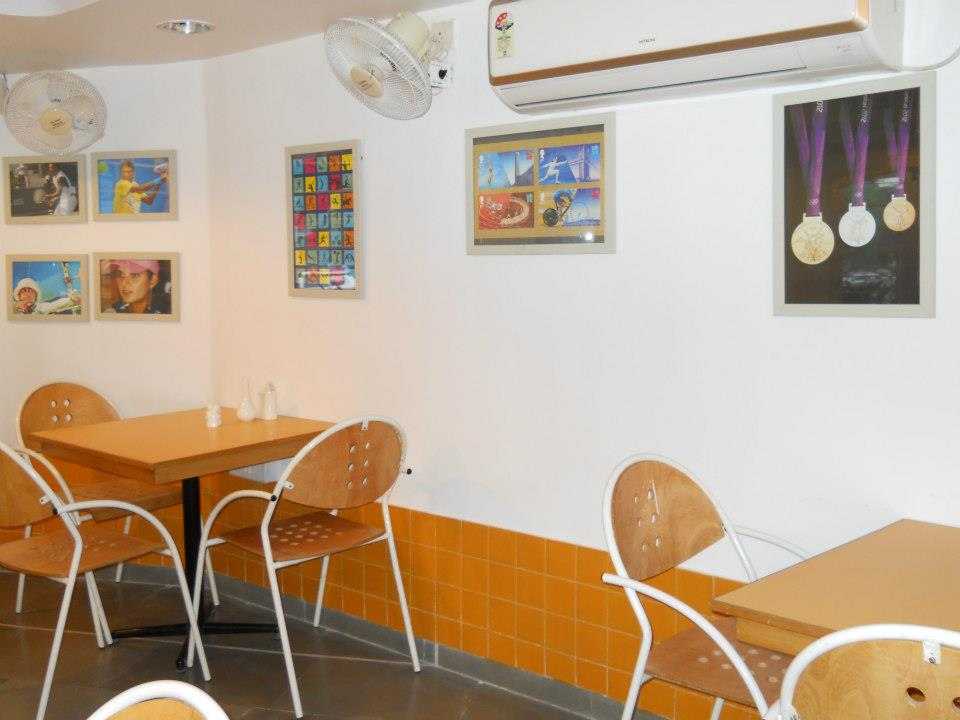 SandwichworkZ is a casual cafe with a cosy and comfortable setting. It is the kind of place where you can delve in lip-smacking finger food over good conversation. The menu is economical and suits different age groups starting from college students to senior citizens. The unique feature of this Ahmedabad cafe is that they offer a good collection of comic books along with tasty food. Thus, you can revive your childhood days. This cafe also streams live sports so that you can enjoy the match even on the go. Serving both vegetarian and non-vegetarian options, Sandwichworkz is popular for their legendary breakfast. This is an amazing place to indulge in light snacking.
Must-Try:
Waffles, Pancakes, Aloo Paratha, and Caramel Custard

Cost for two:
INR 700
Timings:
8:30 AM to 11:00 PM
Location:
5 and 6, Madhav Complex, Vastrapur, Ahmedabad
9. Turquoise Villa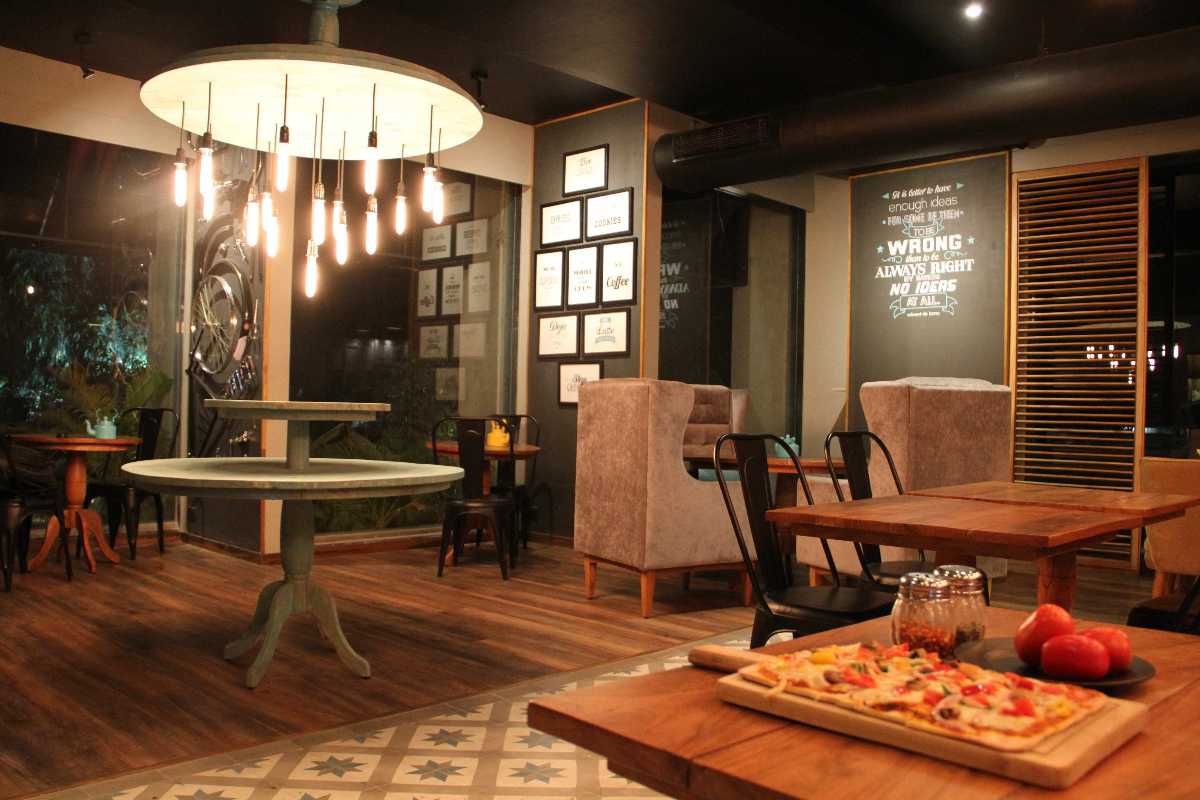 Turquoise Villa is a place that is popular among the youth. The decor is pretty classic with wooden flooring, a chalkboard and outdoor seating. This cafe and bistro aim to offer an exceptional cafe experience in Ahmedabad. If willing to try something new, you must indulge in their unique Liquorice chai or choose one to your liking from their vast range. Freshly brewed cold or hot coffee is also a popular choice. They serve an all-day breakfast as well as hand-rolled pizzas, pasta, and North Indian dishes.

Must-Try: Liquorice chai
Cost for two: INR 1200
Timings: 11:00 AM to 11:00 PM
Location: Ground Floor, Shanay - 1, Near AMA, IIM Road, Vastrapur
10. Huber & Holly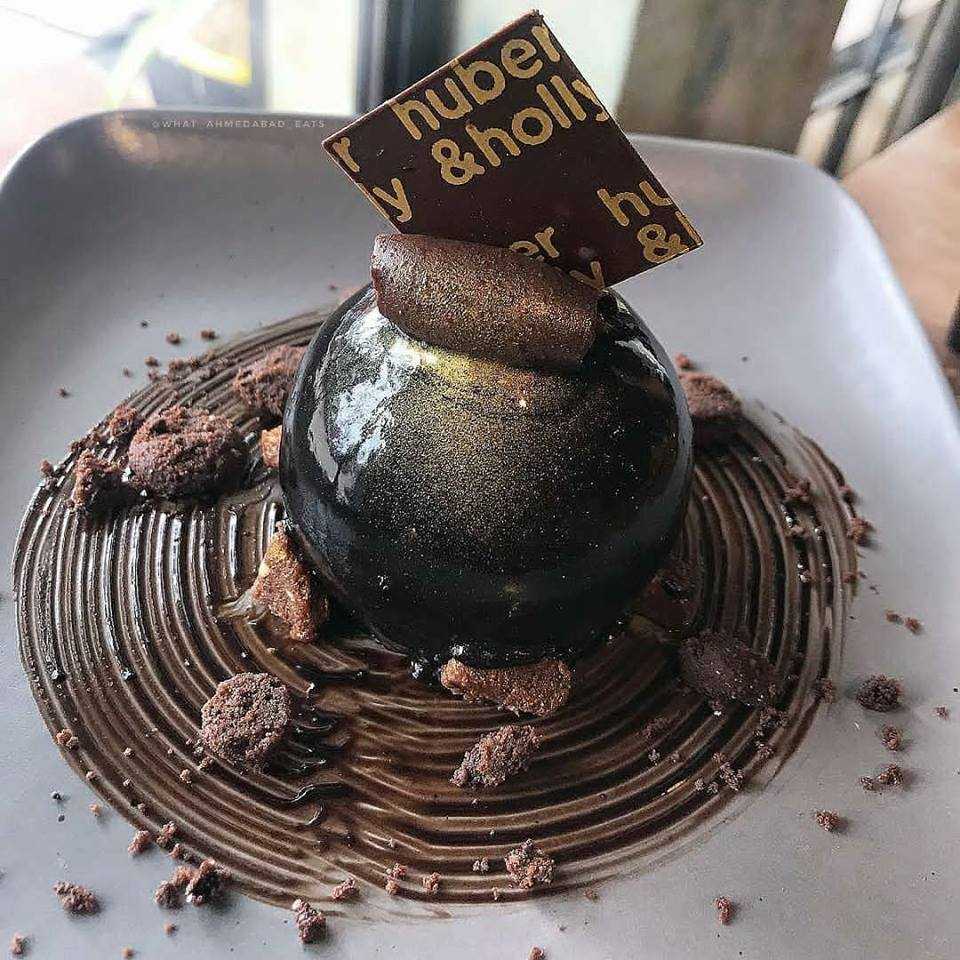 Huber & Holly has gained popularity for serving the best croissants in Ahmedabad. The fine interiors of the cafe are bound to leave you dazzled. They also serve freshly churned ice-cream, a concept that is new in our country. These ice-creams with unique flavours are healthy and super refreshing. This pretty cafe of Ahmedabad is perfect for bakes and desserts.
Must-Try:
Croissants, Thin Crust Pizza, Chocolate Ball and Belgium Chocolate Ice-cream

Cost for two:
INR 800
Timings:
11:30 AM to 11:00 PM
Location:
Multiple outlets - Bodakdev, Navrangpura, Adalaj
11. The Project Cafe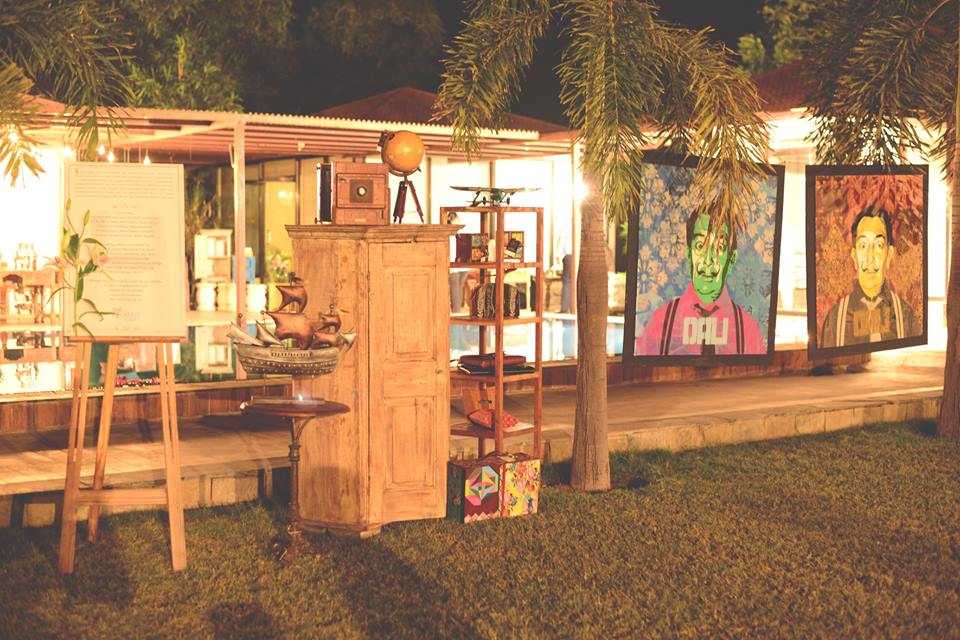 The Project Cafe is one of the unique cafes in Ahmedabad where 'everything including furniture and crockery is for sale'. Over 150 artists and designers collaborated to craft this cafe and its food. The place gives off a bohemian vibe and hosts events like talks, workshops, etc. There are also artworks on display and is an excellent platform for budding artists. This charming little Ahmedabad cafe serves breakfast, lunch and dinner. They also have a Live Bakery where customised items are baked as per the customer's liking. They also serve Mexican and Italian dishes.

Must-Try: Wood-fired pizzas, Spicy cheese spinach ball with mayonnaise dip, Fully loaded nachos
Cost for two: INR 500
Timings: 10:00 AM to 11:00 PM
Location: Yellow House No 7, Polytechnic Road, Ambavadi
12. Cafe De Italiano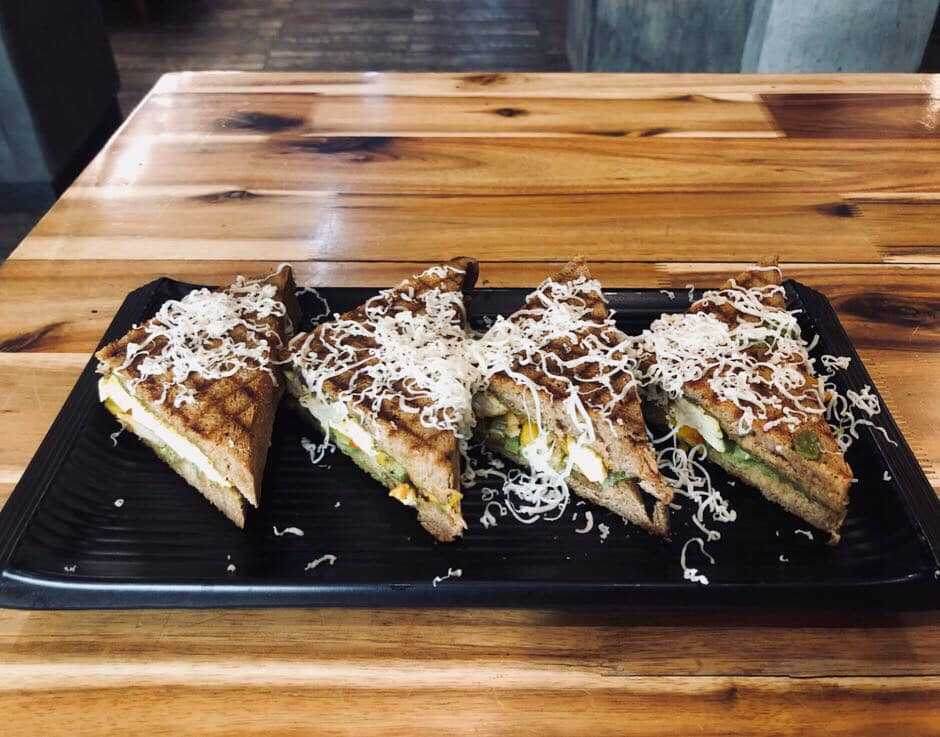 Cafe De Italiano is a nice and cosy cafe that serves fast food, Mexican and Italian delicacies. It is the perfect place to spend time with friends while grabbing some lip-smacking food. This cafe gives an unparalleled experience with the pocket-friendly menu and quality service. They serve vegetarian dishes made from fresh ingredients. They also serve different kind of beverages namely Smoothies, Milkshakes, Mojito, and Mocktails.
Must-Try:
Oven Baked Pizzas, Nachos, Sandwich, Waffles and Pasta

Cost for two:
INR 950
Timings:
11 AM to 12 AM
Location:
Arista, Sindhu Bhavan Road, Bodakdev, Ahmedabad
13. Caffix - The Tech Cafe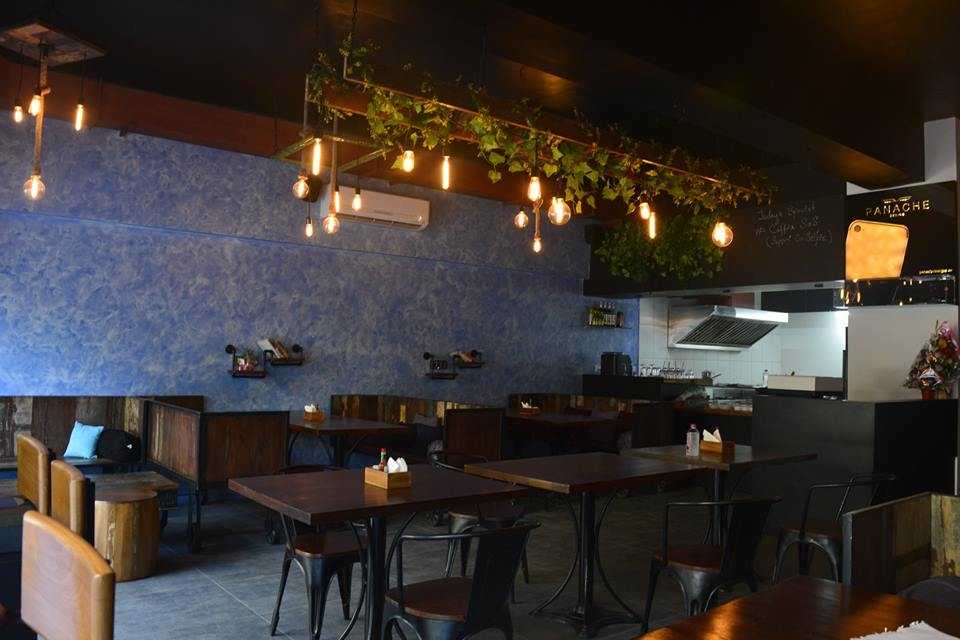 Caffix - The Tech Cafe comes with the unique concept of fixing the hunger pangs as well as the iPhones. This unique cafe in Ahmedabad serves tasty dishes and repair iPhone under one roof. So, you can get your phone repaired while grabbing a quick bite and sipping on a hot cup of coffee. Caffix has two outlets in Ahmedabad, one in Vastrapur and the other one in Bodakdev. They feature fast food, Mexican and Italian dishes. Pizza, Chicken burger, Pasta, Mocktails and Selfie Thickshakes are a must-try.
Must-Try:
Selfie thick shakes

Cost for two:
INR 800
Timings:
9:30 AM to 11:30 PM
Location:
Advait Mall, Vastrapur, Ahmedabad;
8 GF Times Square 2, Sindhu Bhavan, Bodakdev, Ahmedabad
14. Unlocked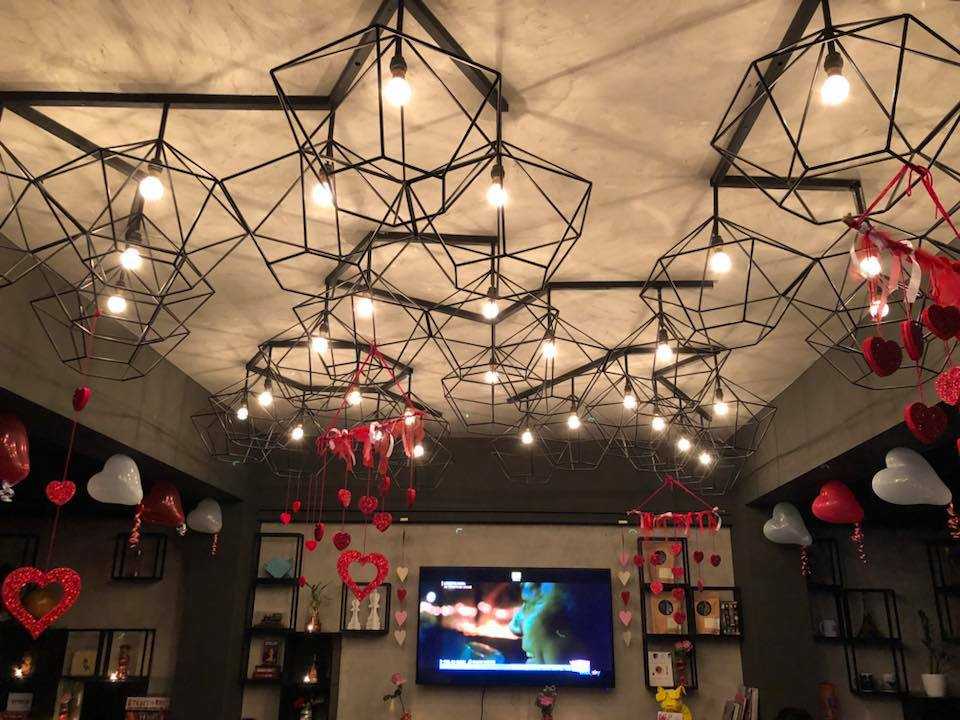 Unlocked is an exciting board game cafe and the first one in Ahmedabad that allows its customers to indulge in good food and conversations over board games that have been sourced from across the world. This pleasing Ahmedabad cafe also has an Escape Room, a game where you have to make your way through the clues with a group of 4-6 people, to escape from the room. It is a fun-filled activity which makes this cafe stand out.

Must-Try: Make your Burger where you can customise your burger as per your liking
Cost for two: INR 1100
Timings: 11:00 AM to 11:00 PM
Location: Dwarkesh Complex, Near Hotel Klassic Gold, Off C G Road, Navrangpura
15. Chai Shop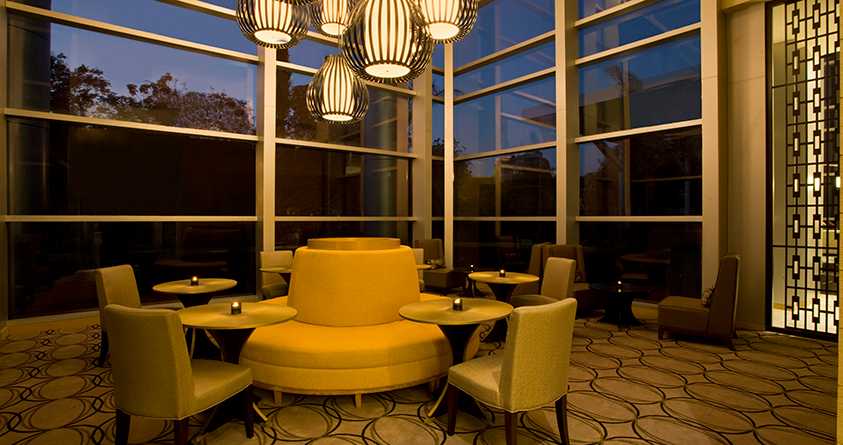 Chai Shop is another upscale tea lounge in Ahmedabad located in The Hyatt Regency. As it is very evident from the name, this place serves a variety of teas imported from Darjeeling. Apart from tea, they also serve Gujarati snacks which go perfectly with tea. You can even choose your style of tea either regular or kadak, paani kum ya zyada and full doodh or doodh kam. This Ahmedabad cafes is perfect to fulfil your chai cravings and also grab a light snack.

Cost for two: INR 1000
Timings: 24 hours
Location: 17 A, Ashram Road
16. Fresh Roast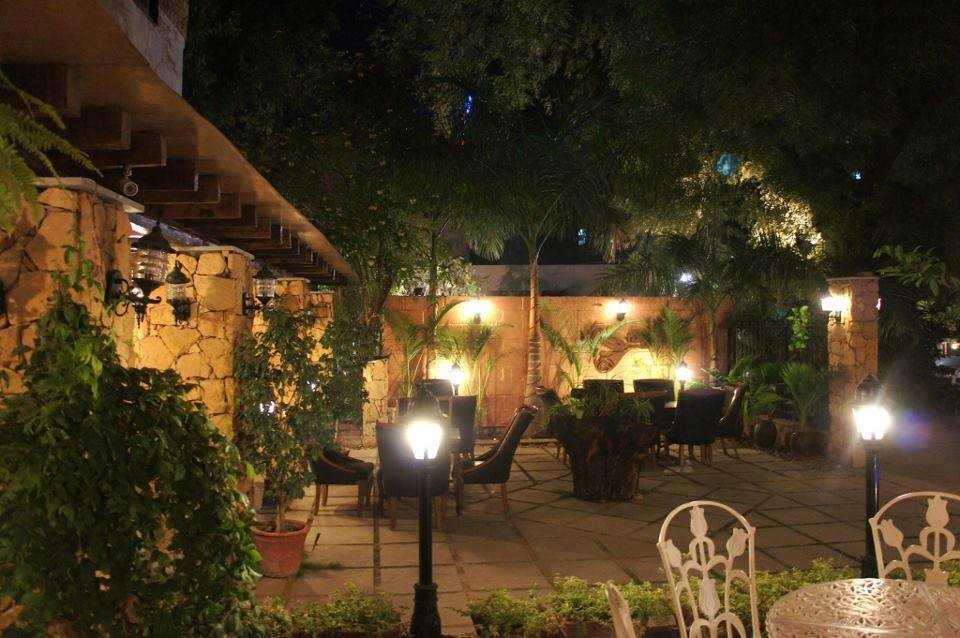 Fresh Roast Cafe is the perfect combination of the old and the new. The nice decor and classic ambience of this Ahmedabad cafe are ideal for a group of friends as well as families. This is a casual dining cafe and suits everyone with a vegetarian appetite. Fresh Roast Cafe also has an outdoor seating area with a lush garden where you can spend a couple of hours with friends. This place is popular for its coffee but they have ample choice on the menu.
Must-Try: Panini and Lasagne
Cost for two:
INR 800
Timings:
11:00 AM to 11:00 PM
Location:
Shantikunj, Paldi, Ahmedabad
Whether you are looking for a place to catch up with friends over good food or a quiet place with just a book and a cup of coffee or tea to keep you company, the various cafes in Ahmedabad offer something for everyone's liking.
~This article is contributed by Akshita Rawat and Atreyee Dutta~