Located amidst the lush greenery of western ghats in Karnataka, Coorg or Kodagu is the place to be for all nature lovers. Coorg is famous for coffee plantations and exotic scenery. The quaint hill-station is also known for the keen hospitality of the local people. If you're looking for a getaway, away from the hustle and bustle of the city, take a road trip to Coorg.
Coorg is best ventured by road because the hill-station isn't connected by rail. The nearest railway station is in Mysore which is 120 km from the city centre. The closest airport is at Mangalore which is again a 150 km away. A road trip from Bangalore is about 270-300 km, depending upon the route taken. Typically, the drive takes no more than 6 hours and is an economical way of commute, costing approximately INR 3000 (one way).
What Is The Best Time to Visit Coorg?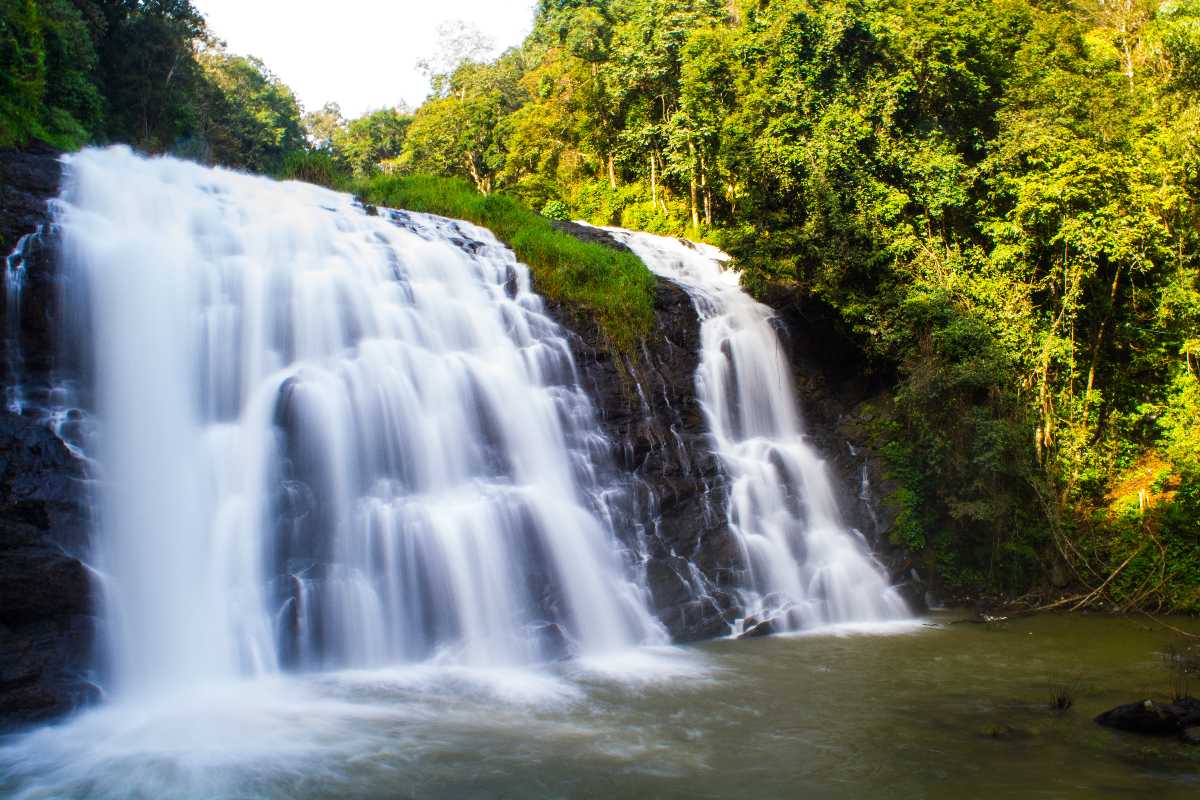 Coorg, being a hill station, is excellent during the summer months of March to May. Coorg has an altitude of 3840 feet above sea level. Therefore it becomes a great spot just to beat the heat and chill out. The temperatures are from 20°C to 35°C.
In the monsoon months of June to September, the western ghats appear the greenest and waterfalls are full of sparkling water. However, be wary of the monsoon floods.
The post-monsoon months are great from trekking and hiking. The coffee and rubber plantations look breathtakingly beautiful against the backdrop of the mist and clouds.
The winter months in Coorg are undoubtedly the cosiest for all the winter lovers out there. The temperatures go down to 10°C.
There Are Two Ways to take a Road Trip to Coorg
By Car/Bike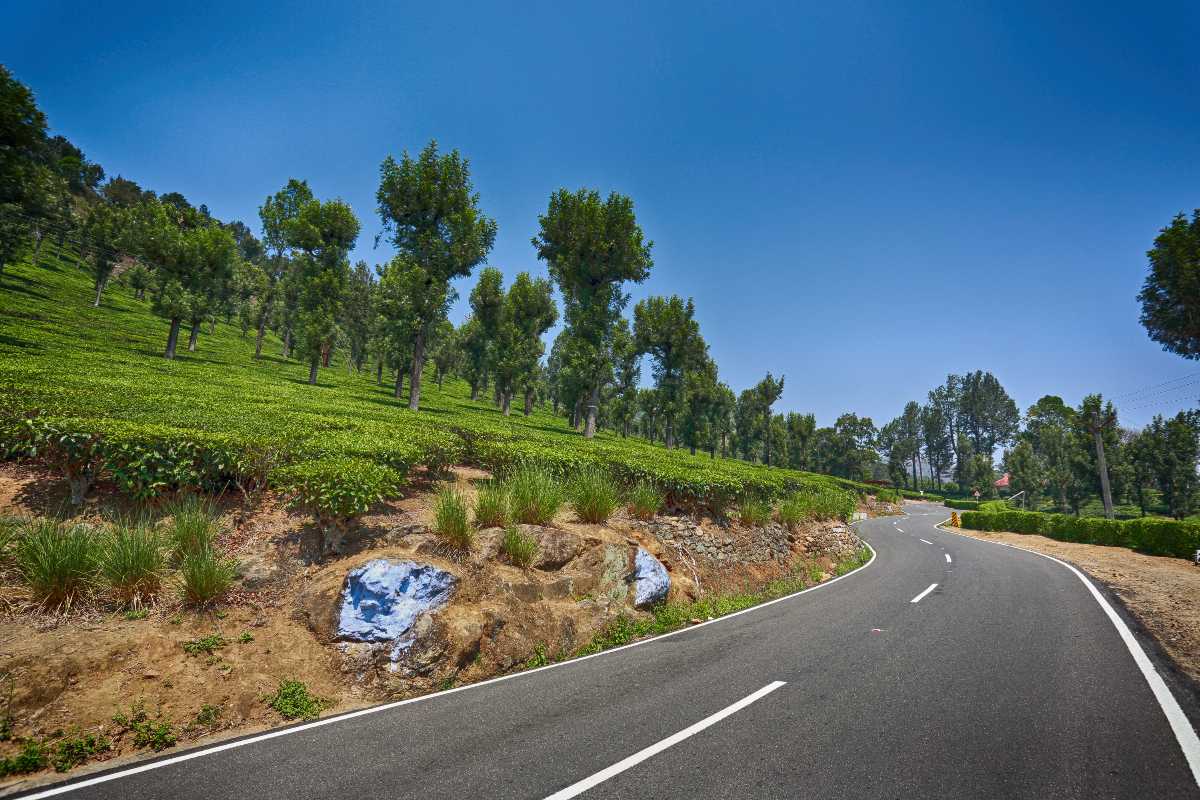 The routes which can be taken are:
Route 1: The Kushalnagar Route (via Mysore-Madikeri Highway)
Distance: 275 km
Duration: 6 hours excluding the pitstops
Route: Bangalore-Ramanagara-Mandya-Kushalnagar-Madikeri-Coorg
In this route, 275 km can be covered in approximately 6 hours. Starting from Bangalore to Ramanagara to Mandya to Kushalnagar to Madikeri and finally, to Coorg. You can make a pitstop at Kushalnagar to see the Namdroling Monastery "the Golden Temple" which is a teaching centre of Tibetan Buddhism. Do you know this is the second-largest Tibetan settlement in India? Spend some time at this soulful place and be sure to much onto some Tibetan delicacies.
Route 2: The Channarayapatna Route (Via NH 48)
Distance: 330 km
Duration: 7 hours excluding the pitstops
Route: Bangalore-Channarayapatna-Hassan-Sakleshpur-Coorg
In this route, the distance of approximately 330 kilometres will be covered within 7 hours. Starting from Bangalore to Channarayapatna to Hassan to Sakleshpur and finally, to Coorg. In Channarayapatna, you can catch a glimpse of Shravanabelagola which is an important pilgrimage site for Jainism. You can even take a detour to see the beautifully ornate temples of Belur and Halebidu. 
Route 3: The Nagarhole Route (Via NH 275)
Distance: 300 km
Duration: 7 hours excluding the pitstops
Route: Bangalore-Mandya-Nagarhole-Gonikoppal-Coorg
In this route, the distance of roughly 300 kilometres can be covered within 7 hours. Starting from Bangalore to Ramanagara to Mandya to Nagarhole to Gonikoppal and finally, to Coorg. This route is our recommendation for all the wildlife enthusiasts out there! Nagarhole National Park is a biosphere reserve along the  Kabini river. You can find a variety of flora and fauna here. There are some 250 species of birds found in Nagarhole National Park. From October to May, spotting animals would be easier. You could be lucky enough to sight the majestic Royal Bengal Tiger.
Road Conditions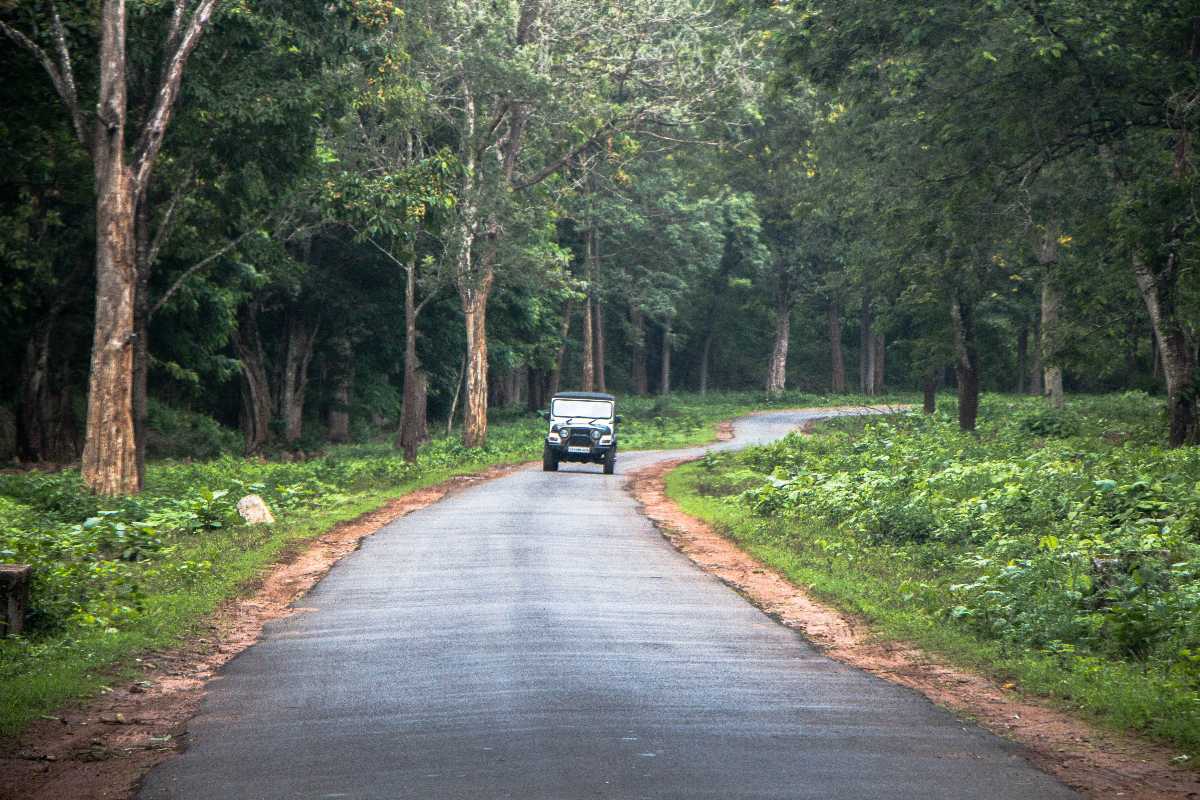 Route 1 is the most preferred route in terms of minimising the duration of the journey. 
Route 2 and Route 3 are both national highways and are akin. 
In totality, the roads to commute to Coorg are generally well maintained and are relatively light in terms of vehicular traffic. 
Diversions see the roads meander into village areas which have narrow roads with potholes and speed bumps. 
Try avoiding such detours as you may encounter congested roads
Eating Options on the Way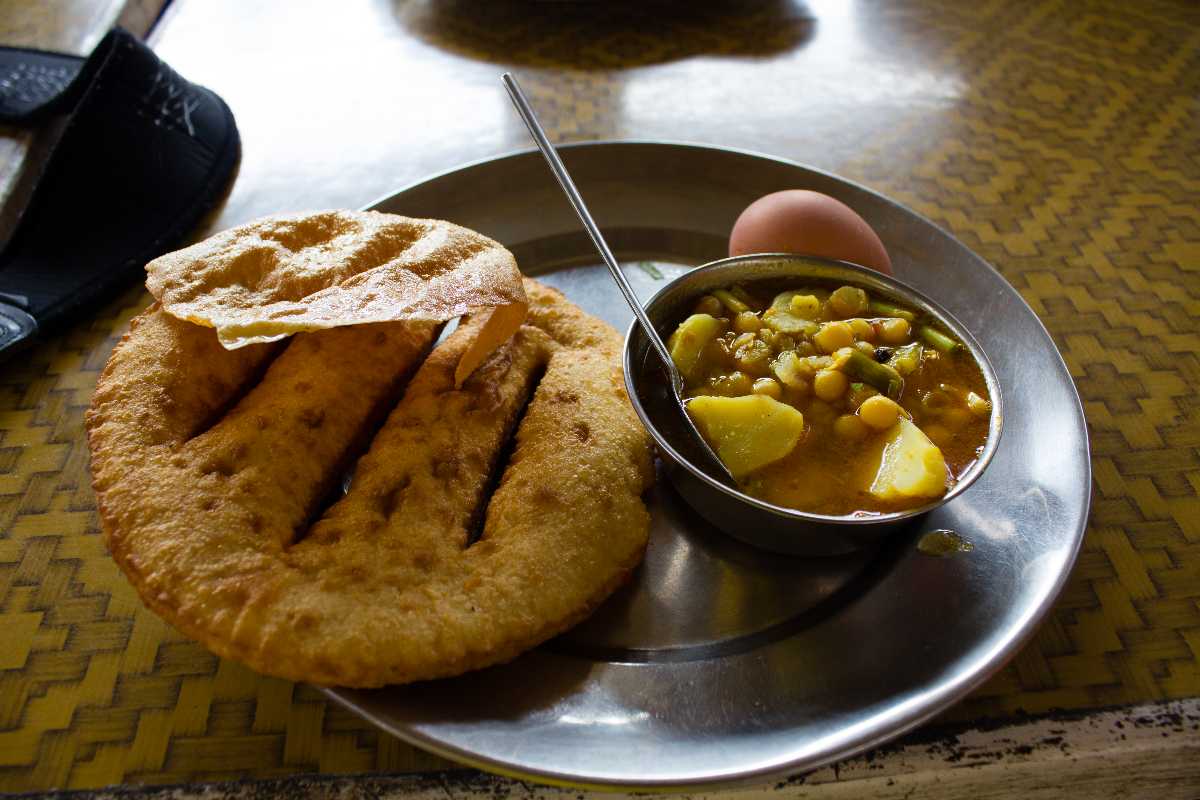 If you are going via Ramanagara and Maddur, there are various coffee outlets where you can stop to refresh yourself from the monotony of the drive. 
You can find amazing Tibetan restaurants in and around Namdroling Monastery.
If you're going via Channarayapatna, you can find lots of restaurants with Jain food around.
By Bus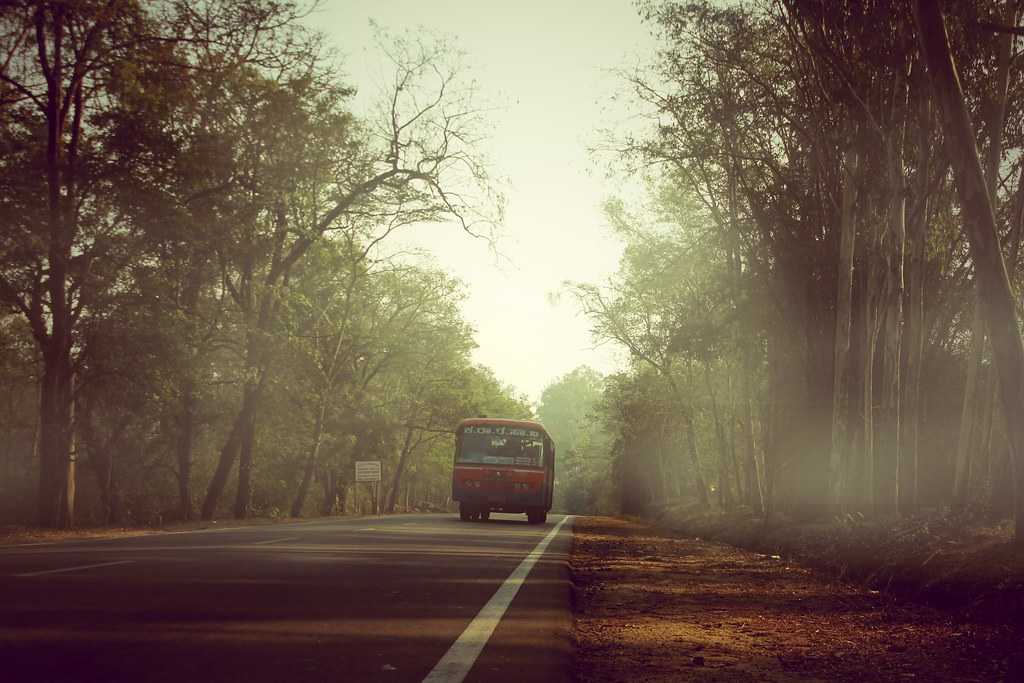 The Karnataka State Road Transport Corporation (KSRTC) offers a bus service from Kempegowda Bus Station to Madikeri in Coorg. The bus takes about 6 hours to cover that distance. There are many seating options available to passengers, ranging from AC Semi-sleeper, AC Sleeper and Non AC Sleeper. There are also some private bus operators to choose from.
Asian Xpress - A/C Sleeper (2+1)
Timing: Departure- 11:00 PM, Arrival- 05:15 AM
Duration: 06h 15m
Fare: INR 580
GreenLine Travels And Holidays - NON A/C Sleeper (2+1)
Timing: Departure- 11:00 PM, Arrival- 05:30 AM
Duration: 06h 30m
Fare: INR 550
Ashwini Tours And Travels - NON A/C Sleeper (2+1)
Timing: Departure- 10:10 PM, Arrival- 05:10 AM
Duration: 07h 00m
Fare: INR 450
Coorg, the Scotland of the East, is waiting to be explored. What are you waiting for? Start packing your bags already!
Travel Tips To Keep In Mind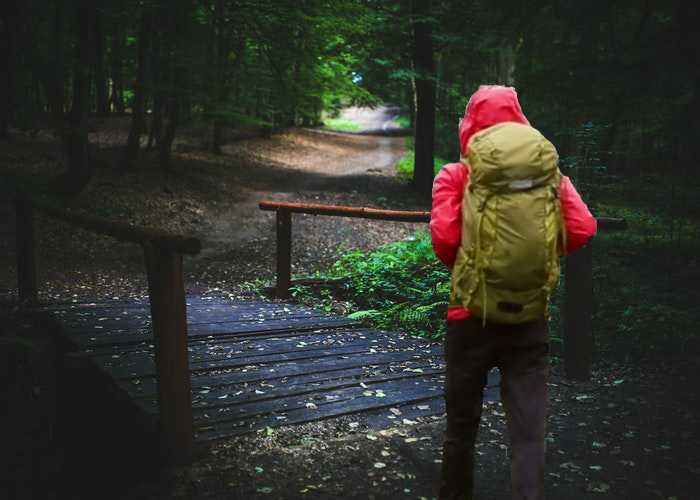 Always carry an all-weather jacket, sweater or some warm clothing. The temperatures might go down at night.
Most tourist attractions close down by 6:00 PM. Try to keep all the sightseeing for the day so that you can take rest at your homestay/hotel at night.
Since the area around the waterfalls can get marshy, wear good quality trekking or sports shoes.
Book in advance if planning to go during the weekends as the tickets may run out. There are usually long queues at ticket counters, so online booking is preferable.
Start your journey early from Bangalore in order to avoid traffic jams.