The best place to holiday for nature lovers, Coorg adorns natural serenity, aromatic coffee plantations and green hills with streams cutting through. The most affluent hill station, Coorg, also known as Kodagu, has exotic scenery which is sure to take your breath away. If you're looking for a 2-day itinerary covering the best spots of Coorg, here is a list of the places you ought to visit in the 'Scotland of India'.
Day 1
Morning
View Coorg From the Madikeri Fort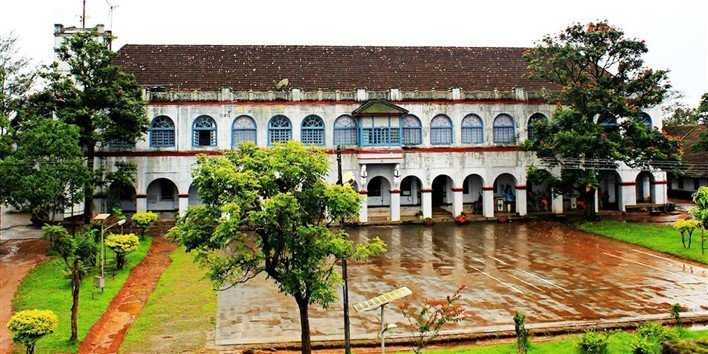 Situated in the centre of Madikeri, the majestic fort stands in glory even until today. Offering insights and info about the bygone era, the Madikeri Fort indeed bears testimony to the history of the city. With elevated fort structures and life-sized elephants at the entrance, a museum, essential artefacts, and portraits, the fort provides the best panoramic views of the city.
Timing:10:00 AM- 5:30 PM (Closed on Monday)
No Entry Fee
Relish a Hearty Breakfast at Udupi The Veg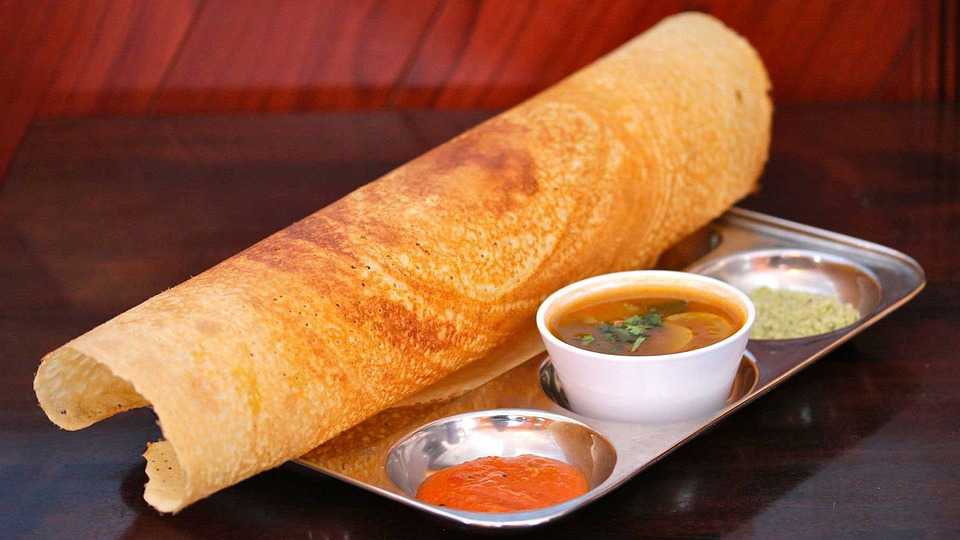 Located around the Madikeri Fort, head to Udupi the Veg to satiate your hunger pangs after sightseeing. A pocket-friendly restaurant with diverse vegetarian options, Udupi the Veg provides simple ambience, cosy seating and a spacious atmosphere. Uncompromising on the taste and service, the restaurant is well appreciated for its courteous staff as well.
Address: Al Wesal Tower, Kohinoor Road, Near KSRTC Bus Stand
Cost for two: INR 350
Recommended dishes: Idli, Dosa, Chinese, Chaats
Afternoon
Go Out and About City Shopping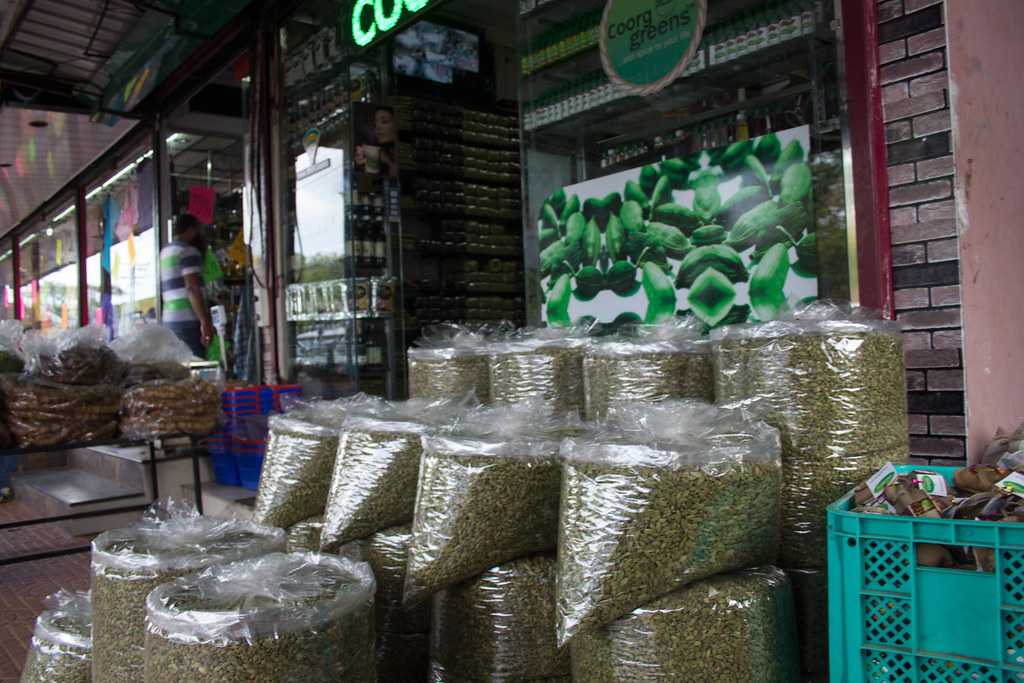 This hilly destination has a lot more to offer than just picturesque attractions. Known for its coffee, organic spices, native vines, local chocolates, silk sarees, and gold jewellery, Coorg also offers famous shopping zones such as the Kushalnagar market and Tibetan flea market. The ideal spot for souvenir purchasing, visitors can pick up silk sarees, a few souvenirs, and even pickles here before returning home.
Enjoy an Authentic Coorg Feast at Coorg Cuisine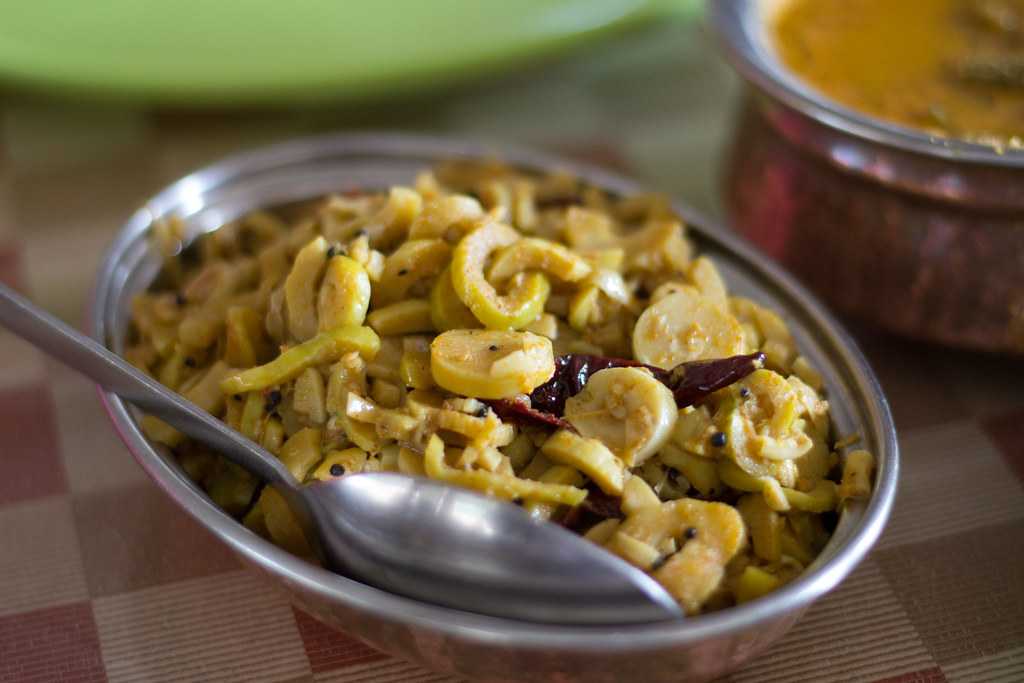 After carrying around your shopping bags, you ought to gorge on an authentic Coorg spread at Coorg Cuisine. Known to serve the best local delicacies in town, Coorg Cuisine is run by a gentleman from the local Kodava community. With reflective interiors of the historic Coorg battlers, the eatery is a quaint little space with great food. Don't miss out on the Chicken Tikka and Malabar parotta here! With amicable and courteous staff, Coorg Cuisine also has the owner around if you want to strike up a conversation!
Address: Main, Bus Stand Rd, Opposite the Post Office, Stuart Hill
Cost for two: INR 650
Recommended dishes: Bamboo shoot fry, mutton sukka, Malabar parotta, mutton fry, Akki roti, rice balls.
Evening
Witness Coorg's Natural Beauty By Visiting Raja's Seat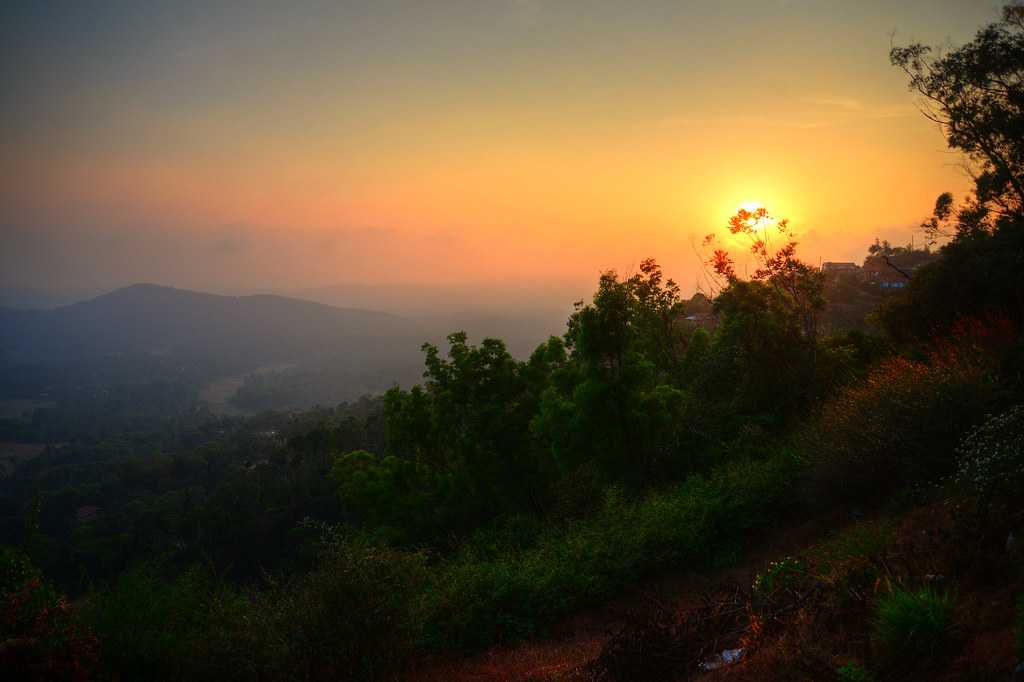 When in Coorg, head to Raja's seat, royalty's very own chilling spot amidst nature. Translating to the 'King's Seat', Raja's seat provides a breathtaking panoramic view of the surrounding landscapes. The view definitely justifies the name!
Timings: 5:30 AM to 8:00 PM
No Entry Fees
Indulge In A Fine-Dine at Raintree Restaurants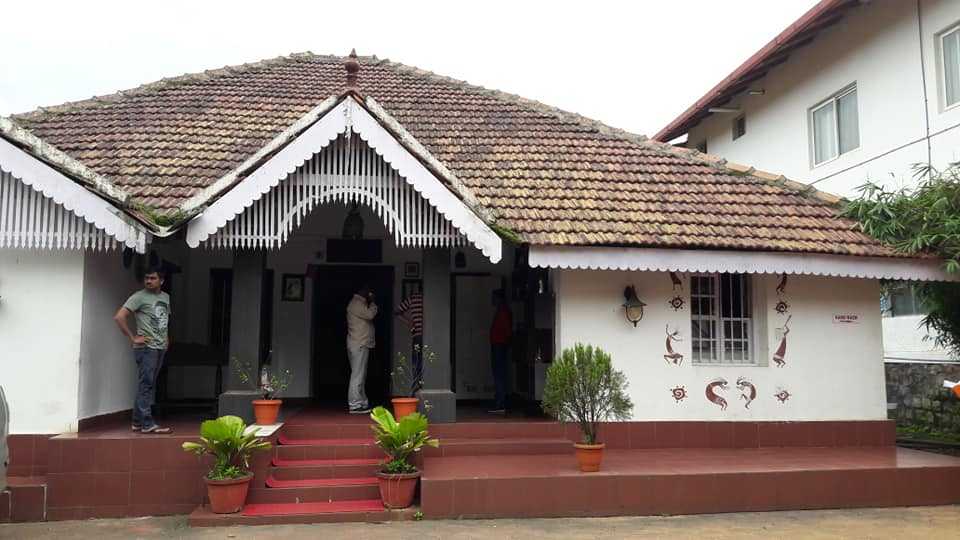 Serving some of the best coastal delicacies in town, Raintree's restaurant seats you amidst a beautiful landscape view. Originally a heritage bungalow, the restaurant adorns chic space and wooden furniture. Flanked in splendid tribal art, the coffee and wine at Raintree's are worthy indulgences. Although diverse cuisines are served here, seafood is highly recommended.
Address: Pension Lane Behind Town Hall
Cost for two: INR 500
Recommended drinks and dishes: Coffee, Mangalore fish curry, pepper prawns, mutton stew, pork dishes, wine
Day 2
Morning
Witness the Mighty Abbey Falls Early in the Morning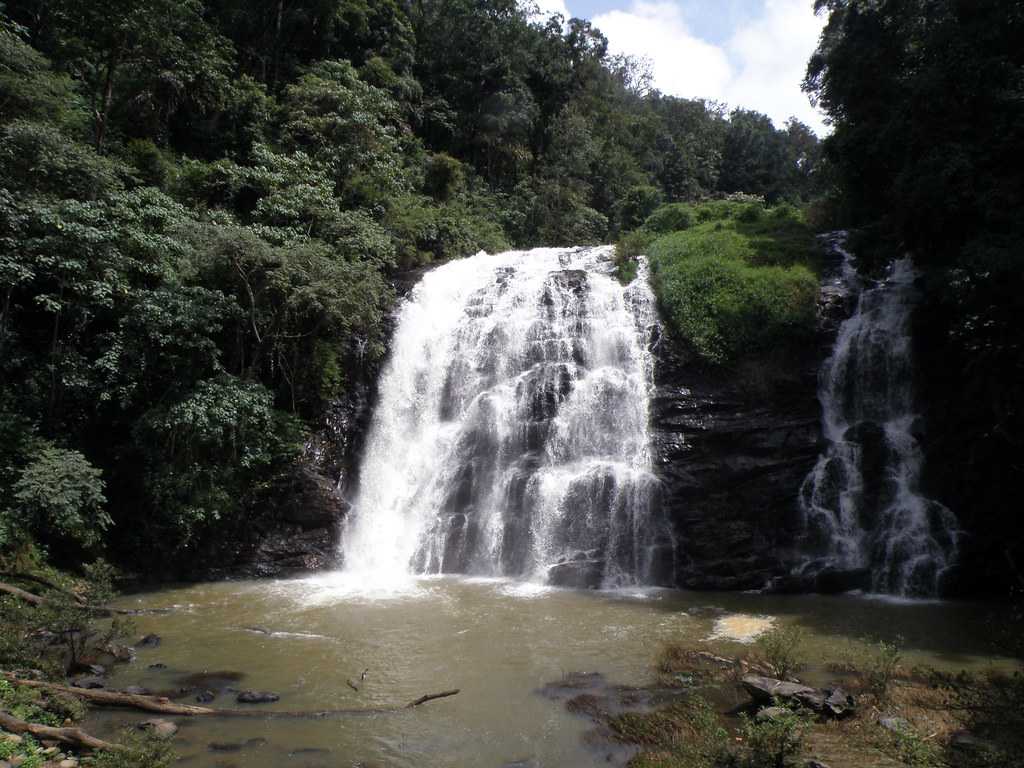 Rise early and head to the Abbey Falls of Coorg. One of the most popular tourist attractions in and around Coorg, the water cascade from the 70-feet cliff beholds a spectacular scene in the background. Nestled within the lush greenery, the waterfall is a typical Western Ghats scenery. Located between private coffee plantations with stocky coffee bushes and spice estates with trees entwined with pepper vines, the location provides a mesmerising walk down the over-bridge opposite the falls.
Timings: 8:00 AM to 5:00 PM
Entry Fee: INR 15
Unwind & Brunch at Coorg's Luxury Taj Madikeri Resort and Spa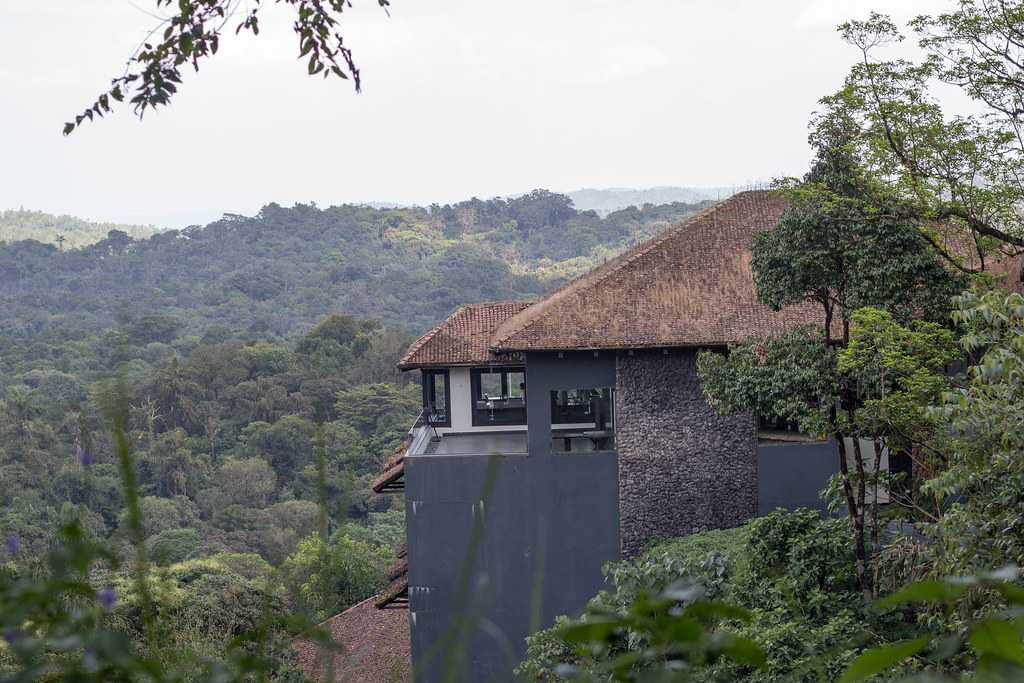 An outdoor pool, a spa, opulent restaurants, luxury experiences are what Taj Madikeri Resort and Spa has to offer. You may want to unwind near the pool with a hearty brunch. Surrounded by rainforests, the hotel is a royal hideaway in the woods. You can eat at Ferntree, Poolside Grill or Hive Bar. You'll experience a high-end unforgettable brunch at Taj Madikeri Resort and Spa.
Address: 1st Monnangeri Galibeedu, Post
Afternoon
Eat to Your Heart's Content at Atithi Restaurant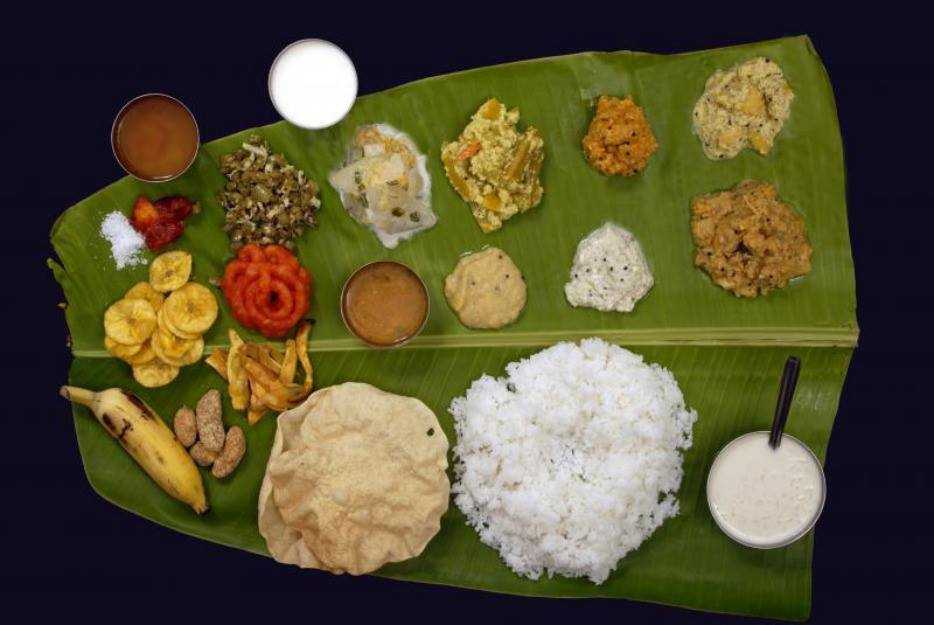 Serving authentic South Indian cuisine in the typical South style, Atithi restaurant is housed within simple interiors. With courteous staff assisting you, visitors may have to wait for their turn as the eatery can get crowded during rush hours. The restaurant is pretty popular, and you may want to build up an appetite before heading here.
Address: Mysore - Madikeri Road, Kushalnagar
Cost for two: INR 500
Recommended dishes: Curries, Puris, desserts, meals.
Evening
Head to The Top of Mandalpatti Hills to Witness the Splendid Sunset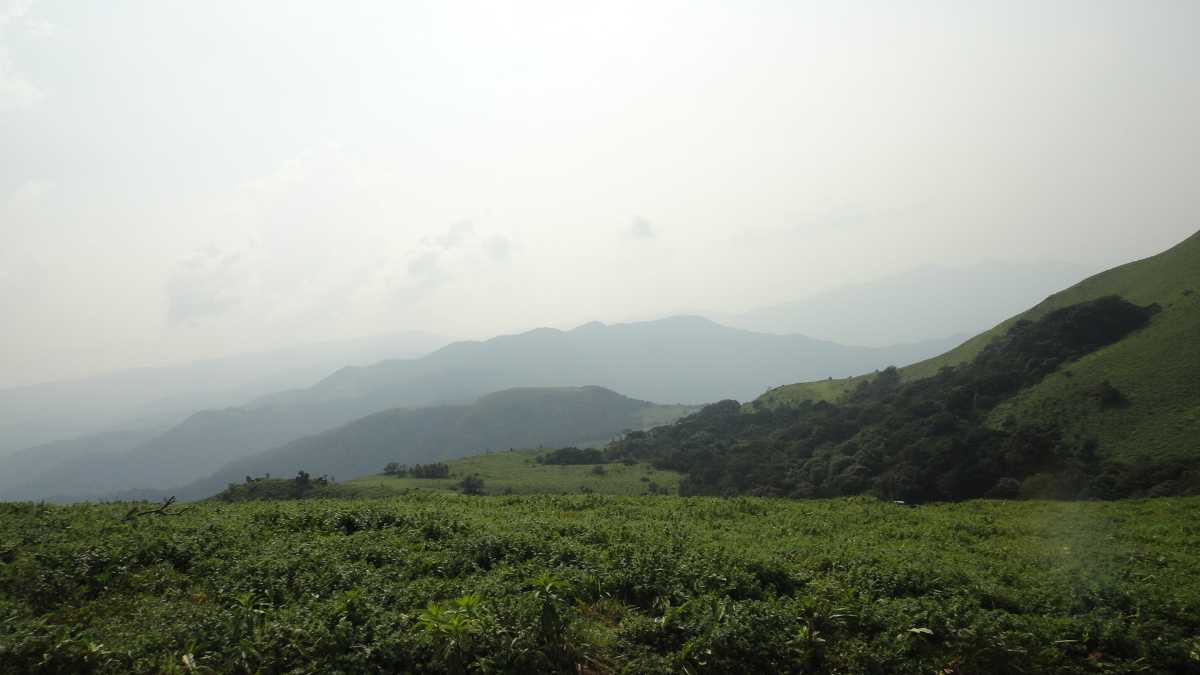 Mandalpatti is a spectacular and unique vantage point in Coorg. The relentless tranquillity of the Mandalpatti Hills and inexhaustible wonder will soothe you and make you want to visit over and over. There's nothing quite like perching atop this mountain as you watch birds hovering over distant hills. A popular sunset viewing spot, you could either trek or hike up a jeep ride through the mighty hills of Mandalpatti.
Savour Your Last Meal For the Trip at East End Hotel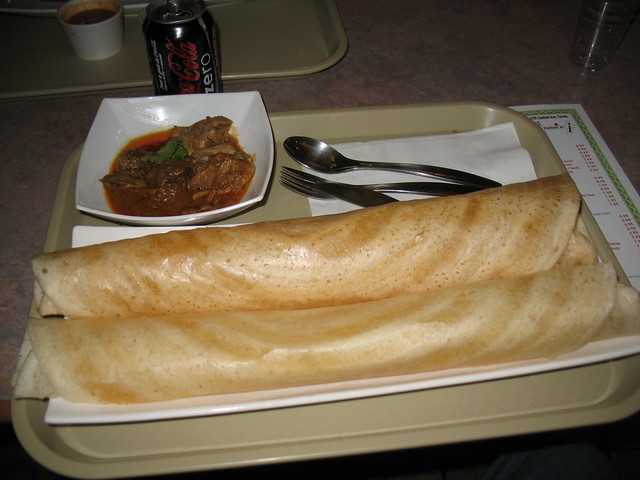 East End Hotel serves great non-vegetarian local delicacies. Offering a homely vibe with great ambience, East End Hotel is designed within an old-world charm. The restaurant also has an attached bar if you want to celebrate your last night in this picturesque town. East End is sure to make your last meal memorable before you head out of Coorg. It serves various cuisines but stands out with non-vegetarian dishes.
Address: Behind East End Petrol Pump General Thimayya Road, SH 88
Cost for two: INR 1000
Recommended Dishes: Keema Dosa, chicken curry, korma Dosa, Biryanis, masala Dosa.
This is how you can spend 48 hours in Coorg, and you sure will not regret it. Coorg has a lot more to offer, but this itinerary pretty much covers the main attractions and highlights of the town. Coorg makes for a great weekend getaway, and with this plan, you are certainly going to enjoy it the most. Time crunch should not stop you from implementing your travel plans to Coorg.
Do you have any other recommendations for this itinerary? Let us know in the comments below!