The Durbar Square is the prime attraction of Gorkha valley, being birthplace and early home to unified Nepal's first ruler, Prithvi Narayan Shah. The complex is a fort, a palace and a religious destination all punched into one. Perching atop high hills, Gorkha Durbar overlooks the sprawling emerald green Trisuli Valley. If you look down from the edge, you can see the tiniest sliver of a stream flowing through the valley. And if you look straight, you can even see the entire range of Annapurna, Manaslu, Ganesh Himal and Himalchuli, standing majestically in the distance. You can go up by taxi since it is not possible for everyone to climb that many stairs.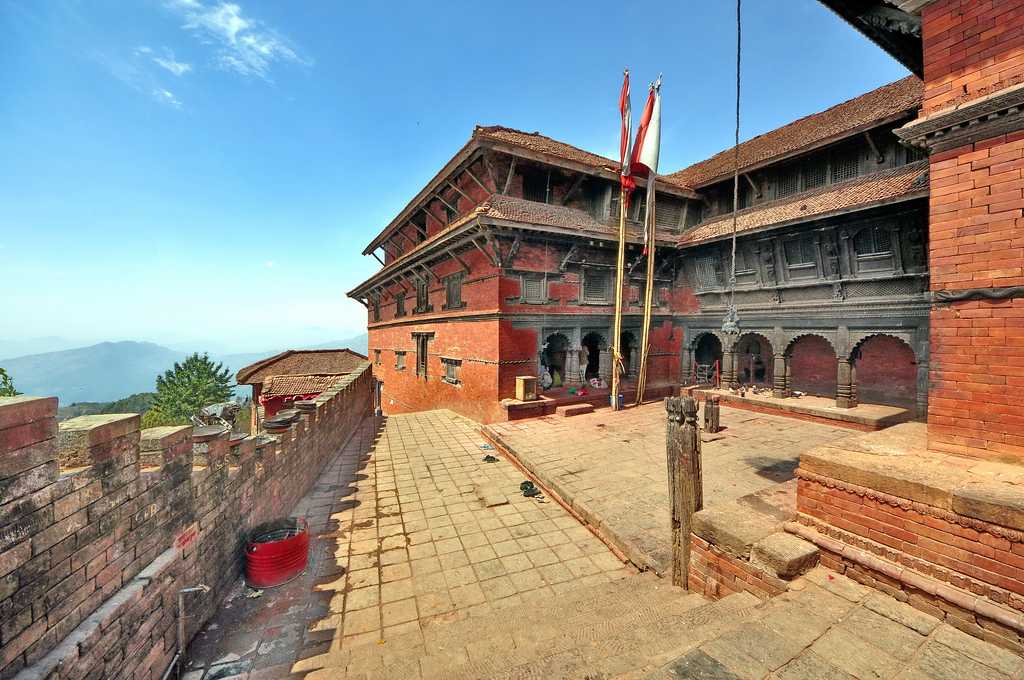 The Durbar area is where the Gorkha Palace stands towards the east. To reach the palace called Dhuni Pati, one has to climb 1700 steps from the bottom of the hill. It is a taxing adventure to pursue, but for those up to the challenge, it can be quite rewarding to finally finish the hike and be surprised with the spectacular panorama. This palace is where the first ruler of a unified Nepal was born and raised. From the windows of the palace, the king as a child prince used to look out at the entire valley and imagine it as his one day - or so says the lore. Later in life, he went ahead and achieved his goal, but did not forget his roots.
There are a number of other attractions in Durbar Square. And miraculously, not many of them were harmed in the 2015 earthquake. The western gate of the durbar leads you to the 17th century Kalika Temple, a shrine devoted to the goddess of death and doom, Kali. The architecture is a mind-blowingly psychedelic one, with peacocks, serpents, demons and angels all interwoven in the wooden carvings. Near the palace is the mausoleum of Guru Goraknath, the saint who said to have been the mentor and guide for young Prithvi Narayan Shah.
Towards the northern gate, you can find a towering statue of Hanuman, coloured vividly in orange and red. From here, you can go visit a rocky platform called Chautara, with four sets of carved footprints, believed to be of Sita, Rama, Guru Goraknath and Guru Padmasambhava.